NBA Daily Fantasy Basketball Sleeper Lineup Picks for 10/22/18
*Mike Barner — @rotomikebarner*
We've got nine games on the NBA schedule Monday, including an exciting matchup between the Lakers and Spurs. Let's try to add even more fun to the evening with some winning entries in DFS. Here are some cheaper players who could provide significant returns based on their matchups. Don't forget to sign up for our Newsletter and try our Playerlab tool, where you can filter the stats that matter the most and help build a winning entry on FanDuel and DraftKings.
POINT GUARDS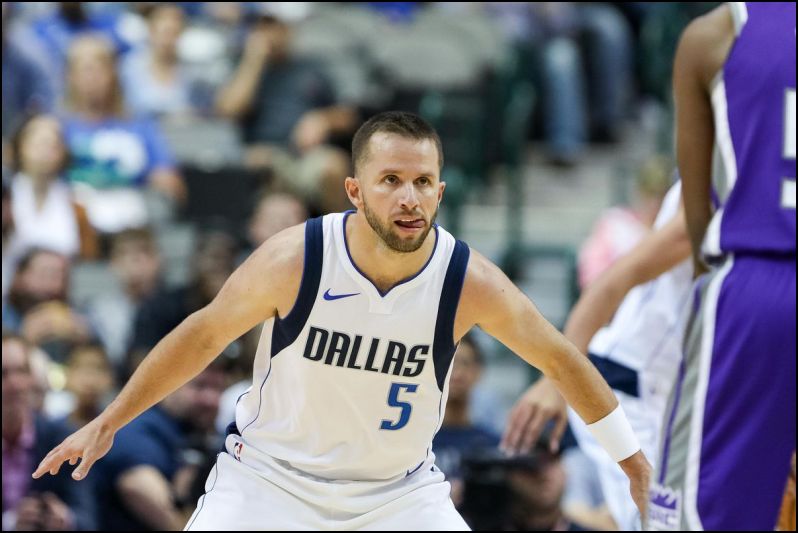 J.J. Barea, DAL vs. CHI
FanDuel = $4,900
DraftKings = $4,900
The Mavericks certainly have a lot to be excited about with two promising young players in Luka Doncic and Dennis Smith Jr. They also have some valuable veterans on this roster. One of them is Barea, who has been stalwart of their second unit for many years. This season has been no different with him averaging 10.5 points, two rebounds, 10.5 assists, 1.5 steals and 1.5 three-pointers over his first two games. Although he doesn't log a ton of minutes, he can still be valuable based on his 20.6 percent usage rate and ability to rack up assists.
Bryn Forbes, SA at LAL
FanDuel = $4,300
DraftKings = $4,600
If it wasn't for bad luck, the Spurs would have no luck at all this season when it comes to their point guards. Dejounte Murray (knee) is out for the year and Derrick White is still working his way back from a heel injury. Forbes has started both games in their absence, averaging 14 points, 2.5 rebounds, 2.5 assists, one steal, and three three-pointers. He's not your traditional point guard in terms of his assists, but his ability to shoot from behind the arc leaves him with upside, especially against a Lakers team that plays at such a fast pace.
SHOOTING GUARDS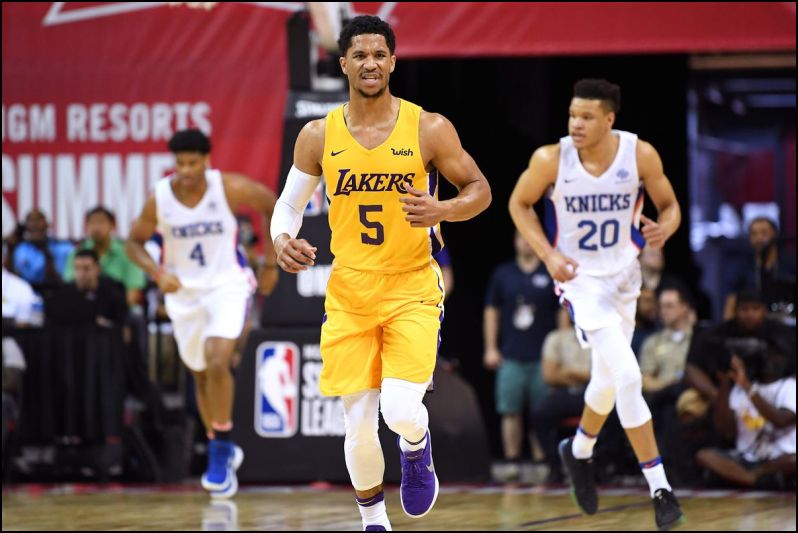 Josh Hart, LAL vs. SA
FanDuel = $5,800
DraftKings = $5,100
The Lakers will be without two key parts of their rotation for this game with Rajon Rondo and Brandon Ingram both suspended. Several players will likely be in line for increased opportunities, including Hart. He's already off to a good start, averaging 15.5 points, 4.5 rebounds, 2.5 steals, 1.5 blocks and two three-pointers per game. He's also seen his usage rate skyrocket from 13.5% last year to 21.6% this season.
Wesley Matthews, DAL vs. CHI
FanDuel = $4,600
DraftKings = $5,000
Another veteran who plays a significant role for the Mavericks is Matthews. He's averaged 35 minutes across their first two games and has logged at least 34 minutes per contest in each of his previous three seasons with the team. His numbers aren't off the charts, but he's averaged at least 12.5 points per game in each of those seasons in large part because he's also contributed at least 2.4 three-pointers per contest. The Bulls have allowed an average of 112.5 points across their first two games.
SMALL FORWARDS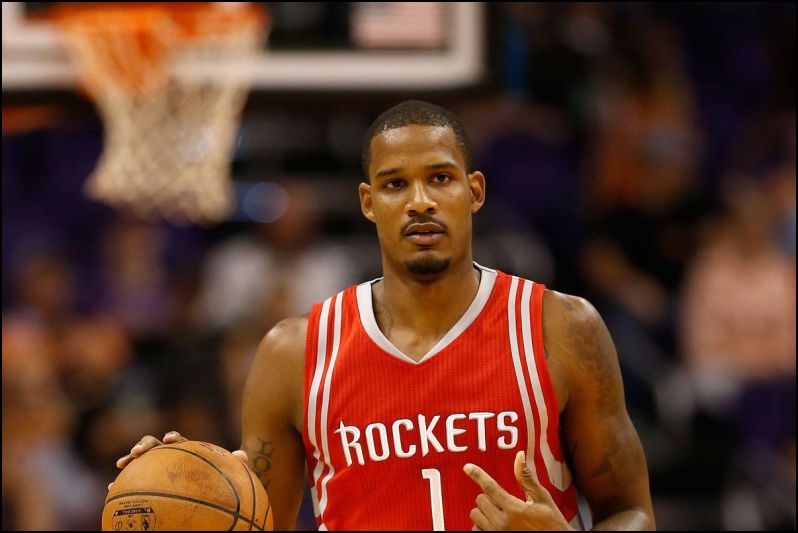 Trevor Ariza, PHO at GS
FanDuel = $5,500
DraftKings = $5,100
The Suns have a lot of talented young players on their team and added Ariza over the summer to provide some veteran leadership. His first game with the team couldn't have gone much better, posting 21 points, eight rebounds, seven assists and five three-pointers against the Mavericks. However, he came crashing back down to Earth with five points and three rebounds in their subsequent game against the Nuggets. The good news is he played at least 29 minutes in both contests and should have a significant role moving forward. With all the small lineups the Warriors like to deploy, look for Ariza to be heavily involved Monday.
Jae Crowder, UTA vs. MEM
FanDuel = $5,200
DraftKings = $4,700
Crowder showed a lot of promise during his tenure with the Celtics, but his brief stint with the Cavaliers in the first half of last season was a train wreck. He played much better after being dealt to the Jazz, averaging 11.8 points, 3.8 rebounds, 0.9 steals and 1.8 three-pointers per contest. The Jazz have given him a significant role off the bench this year, as well, helping him post 15 points, six rebounds, one steal and two three-pointers per game. They have also played at the fifth-fastest pace (110.7 possessions per game) in the early going, making Crowder a viable option for your entry.
POWER FORWARDS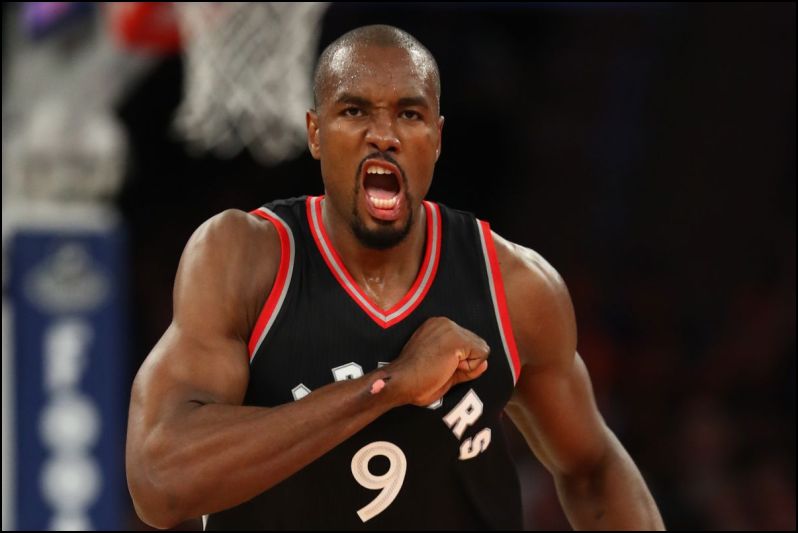 Serge Ibaka, TOR vs. CHA
FanDuel = $5,500
DraftKings = $5,300
With the league trending towards smaller lineups, you could see the writing on the wall when it came to playing time for Jonas Valanciunas. He averaged a career-low 22 minutes per game last year and has only logged 18 minutes per contest through the first three games this season. Ibaka has been the Raptors preferred option up front when they do go small, helping him average 29 minutes a game. While he's not putting up the gaudy block numbers like he did during his tenure with the Thunder, Ibaka has still been excellent this year with 15.3 points, 7.3 rebounds, one steal and 1.7 blocks per game. The Hornets like to play small, so look for Ibaka to see plenty of minutes Monday.
Dwight Powell, DAL vs. CHI
FanDuel = $4,600
DraftKings = $5,100
The Mavericks desperately needed to add talent at center and they did just that by bringing in DeAndre Jordan. They still don't have a ton of talent up front, though, and are missing Dirk Nowitzki as he recovers from an ankle injury. Powell has been extremely involved as a member of their second unit with a 29.1% usage rate. That's not going to hold up, but he's going to get added opportunities to produce until Nowitzki returns. Based on how poorly the Bulls have played on the defensive end, Powell could be in line to extend his hot start.
CENTERS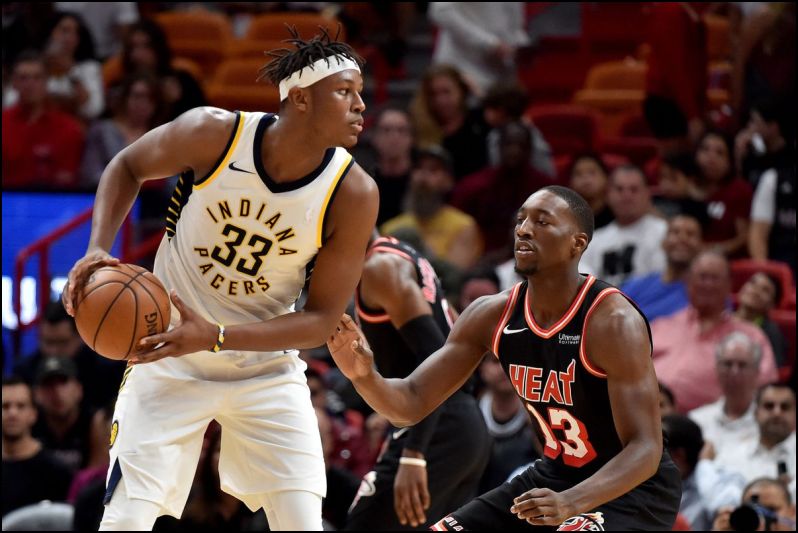 Myles Turner, IND at MIN
FanDuel = $6,100
DraftKings = $6,000
Turner was a trendy pick for a breakout campaign last year, but he didn't show much improvement. In fact, his 47.9% field goal percentage was the lowest mark of his young career. He's had an inconsistent start this year, but that could be partly because the Pacers haven't had a game yet that was decided by fewer than 17 points. Karl-Anthony Towns isn't a great defender and Turner has the ability to contribute plenty of blocks, leaving him with upside Monday.
JaVale McGee, LAL vs. SA
FanDuel = $5,500
DraftKings = $4,900
McGee has done a great job for the Lakers. They like to use a lot of small lineups, but McGee has averaged 21 minutes a game as their starting center. After being relegated to an extremely limited role with the Warriors, McGee has cashed in his added playing time this year for 14.5 points, seven rebounds and four blocks per contest. Even though Rondo won't play, McGee still has LeBron James and Lonzo Ball to create scoring opportunities for him. If he keeps playing like this, he won't be this cheap for much longer.