NBA Daily Fantasy Basketball Sleeper Lineup Picks for 10/26/18
*Mike Barner — @rotomikebarner*
It isn't necessarily the busiest Friday we'll see in the NBA with seven games on the schedule, but there are still a lot of great value plays available in DFS. Let's examine some players to consider as you wade through the options. Don't forget to sign up for our Newsletter and try our Playerlab tool, where you can filter the stats that matter the most and help build a winning entry on FanDuel and DraftKings.
POINT GUARDS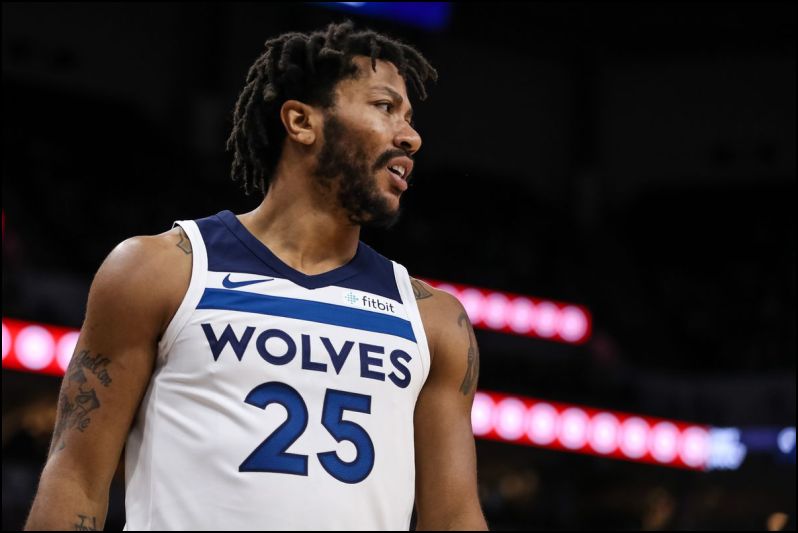 Derrick Rose, MIN vs. MIL
FanDuel = $4,800
DraftKings = $4,600
Rose hasn't started a game for the Timberwolves this season, but he's playing a key role off of their bench. Across 29 minutes per contest, he's averaging 15 points, 3.6 rebounds, and five assists. He won't provide much in the way of defensive stats or three-pointers, but his 23.4 percent usage rate is third-highest on the team behind Jimmy Butler (24.7 percent) and Andrew Wiggins (24.5 percent) percent. The Bucks are a tough defensive team, but Rose is still worth considering for your entry.
J.J. Barea, DAL at TOR
FanDuel = $4,400
DraftKings = $4,700
Barea is listed as questionable for Friday with a hamstring injury, so you'll need to keep an eye out for updates on his status leading up to the game. If he does play, he could be a bargain at this price. Even though he's only averaging 20 minutes off the bench, he's averaging 8.3 points, 8.5 assists, 1.3 steals and 1.3 three-pointers per contest. His usage rate is down this season due to the addition of Luka Doncic, but it's still relatively high at 22.7 percent.
SHOOTING GUARDS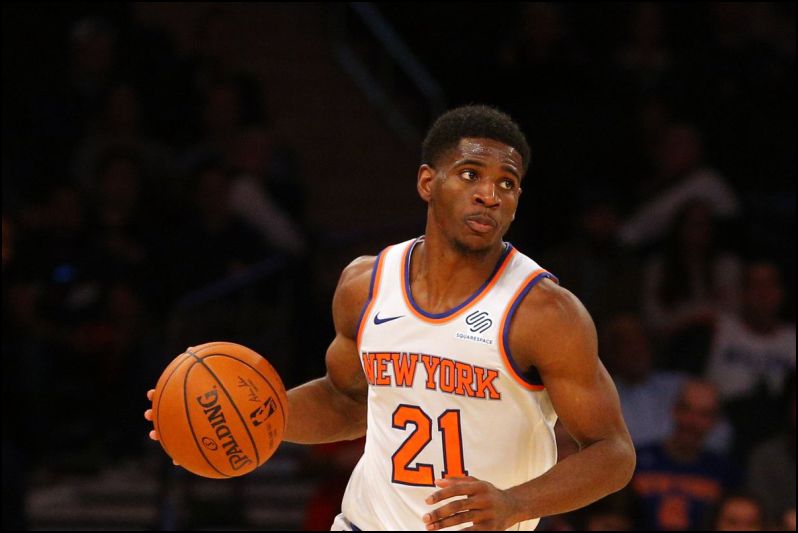 Damyean Dotson, NY vs. GS
FanDuel = $5,200
DraftKings = $4,200
With Kristaps Porzingis still recovering from a torn ACL, the Knicks need to find offense any way they can get it. They're currently riding Dotson's hot hand, who exploded for 20 points and three three-pointers Wednesday against the Heat. He's making a case to continue to see extended playing time with averages of 14.7 points, 6.7 rebounds, 1.7 steals and three three-pointers across the three games that he has played in.
Danny Green, TOR vs. DAL
FanDuel = $4,900
DraftKings = $4,200
Green hasn't exactly been consistent to start out the season. He's scored at least 14 points in two of his five games but scored six points or fewer in two of the other three contests. On a positive note, he did receive at least eight shot attempts in all five contests and is averaging 2.8 three-pointers made. The Mavericks have been horrid defensively in the early going by allowing 119.3 points per game, leaving Green with some upside for your entry.
SMALL FORWARDS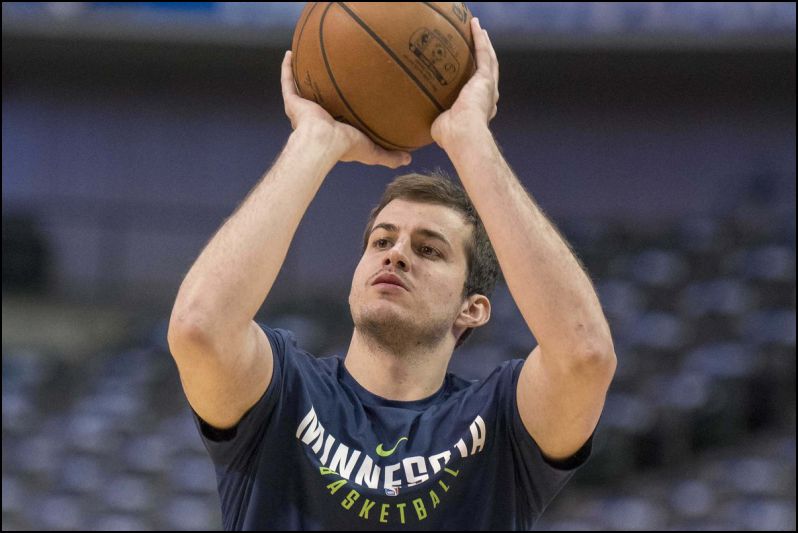 Nemanja Bjelica, SAC vs. WAS
FanDuel = $5,800
DraftKings = $5,000
It's been a bit of a rollercoaster ride this season in terms of production from Bjelica. When he gets extended playing time, he's been valuable, averaging 13.7 points, eight rebounds, two steals and 1.3 blocks across three games in which he has logged at least 27 minutes. However, trying to predict what rotations the Kings are going to use on a nightly basis is not easy, which makes Bjelica a risky option. With that being said, if he does get the added minutes, he could be an asset at this price.
Mario Hezonja, NY vs. GS
FanDuel = $4,500
DraftKings = $4,400
Hezonja's playing time has been a product of the game score through five contests. In the Knicks' two games that have been decided by fewer than 10 points, Hezonja only averaged 12 minutes. In their three blowouts, he averaged 24 minutes. Over those three contests, he posted 16 points, 2.7 rebounds and 1.7 steals per contest. It would be pretty surprising if the Knicks can hang with the Warriors on Friday, which could lead to garbage time stats for Hezonja.
POWER FORWARDS
Markieff Morris, WAS at SAC
FanDuel = $5,500
DraftKings = $5,600
If there's one thing the Kings have, it's size up front. The Wizards are currently lacking options in that department with Dwight Howard (back) yet to make his season debut. To complicate matters, Ian Mahinmi is listed as questionable for Friday with a back injury of his own. They might be forced to lean heavily on Morris, who is averaging 15.8 points, 6.3 rebounds, and 2.8 three-pointers. The Kings and Wizards are also both inside the top-five in the league in terms of pace of play, which could lead to even more opportunities for Morris to stuff the stat sheet.
Montrezl Harrell, LAC at HOU
FanDuel = $5,400
DraftKings = $4,600
The Clippers brought in Marcin Gortat to replace DeAndre Jordan, but they might have been better off leaving the center position to Harrell and Boban Marjanovic. Both have had some impressive performances so far while Gortat has mostly struggled. With the small lineups the Rockets like to use and the face pace at which they play, Harrell is likely going to lead the Clippers in minutes at center Friday. When these two teams met Sunday, Harrell recorded 17 points, 10 rebounds, three assists, one steal and three blocks over 24 minutes.
CENTERS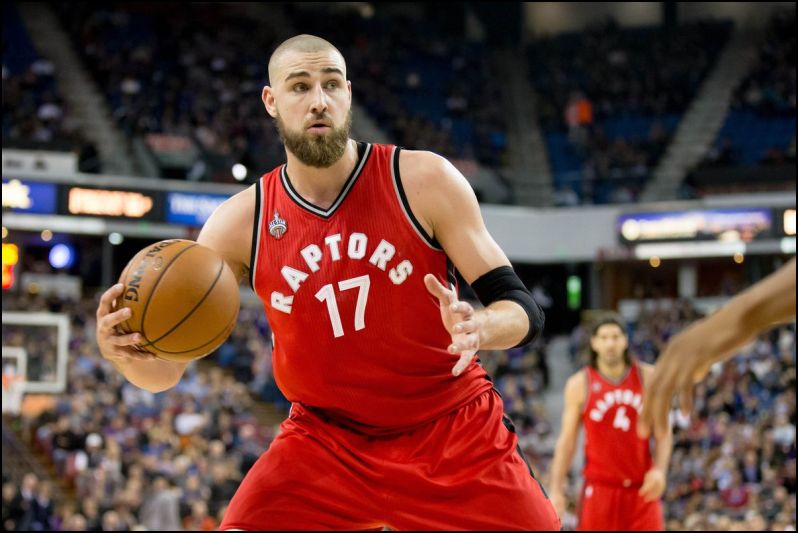 Jonas Valanciunas, TOR vs. DAL
FanDuel = $5,800
DraftKings = $5,400
The Raptors have been playing matchups at center, leaving Valanciunas to come off of the bench in three of their five games. Despite only averaging 19 minutes a contest, he's still recorded 11.8 points and 8.6 rebounds a night. This could be one of the games where he does get added minutes facing DeAndre Jordan, making him one of the better cheap options at center to take a chance on in tournament play.
Cody Zeller, CHA vs. CHI
FanDuel = $4,500
DraftKings = $4,100
These two teams squared off Wednesday in what was a high-scoring affair that came down to the final seconds. The Bulls lost Bobby Portis to a knee injury in that game, but they still have depth at center with Wendell Carter Jr., Robin Lopez, and Cristiano Felicio. Zeller didn't exactly thrive in that game, but his stat line was respectable with 14 points, six rebounds and two assists across 21 minutes. While he doesn't have nearly the upside that Valanciunas does, Zeller could be an option if you want to go really cheap at center.