NBA Daily Fantasy Basketball Lineup Picks for 12/6/17 – Value Plays
*Mike Barner*
NBA Daily Fantasy Basketball Lineup Picks for 12/6/17 – Value Plays


Use Code "LLNBA17" at checkout for 20% off Seasonal Package
Lineup Lab is very excited to have started a partnership this week with Sports Illustrated to provide fantasy NBA content. Click here to find a link to Wednesday's article appearing on SI where we break down the big 10-game slate. In today's article on Lineup Lab, we'll dive into the slate even deeper and take a look at only the cheaper plays of the evening that can provide you with value.
POINT GUARDS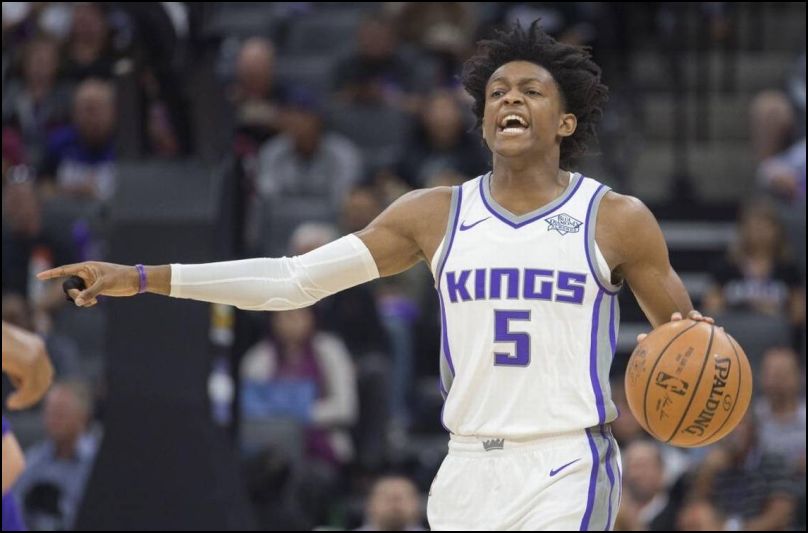 De'Aaron Fox, SAC at CLE
FanDuel = $5,000
DraftKings – $4,600
The Kings continue to throw out head-scratching rotations as no player on the team is averaging more than 26 minutes per game. The silver lining is Fox is one of three players averaging 26 minutes, so at least he gets more run than most. While not outstanding, his numbers are respectable this season as he's averaging 10.3 points, 3.3 rebounds, 4.2 assists and 0.9 steals per game. The Cavaliers have had their problems defending points guards this season, so Fox has the potential to be productive in this game.
Shaun Livingston, GS at CHA
FanDuel = $4,300
DraftKings = $4,400
The Warriors have lost star point guard Stephen Curry (ankle) for at least two weeks, leaving Patrick McCaw (nose) and Livingston to cover his minutes. McCaw has been ruled out for Wednesday's game, leaving Livingston with a potentially big role against the Hornets. Livingston has only played at least 20 minutes in a game once this season, but he was productive with 16 points, two rebounds, six assists, and one steal. Take a chance on him Wednesday.
SHOOTING GUARDS
E'Twaun Moore, NO vs. DEN
FanDuel = $4,800
DraftKings = $4,200
Moore is getting an excellent opportunity to thrive in New Orleans as he is averaging a career-high 31 minutes per game. He's shown he can be an offensive weapon when given extended run as he is averaging 12.5 points and 1.7 three-pointers per game this season. He's been even better of late though, scoring at least 16 points and hitting at least four three-pointers in four of his last five games. The Pelicans should be without Anthony Davis (groin) again Wednesday, leaving added shots on the table for Moore. The price is right to take a chance on him for your entry.
Malcolm Brogdon, MIL vs. DET
FanDuel = $4,400
DraftKings = $4,700
Speaking of frustrating rotations, Bucks coach Jason Kidd also throws out some perplexing combinations. He had played guard Jason Terry (calf) at least 18 minutes in three straight games entering Monday and it looked like it could have been four in a row had Terry not been injured in the contest. With Terry out Wednesday, Brogdon should pick up some of his minutes. With defenses having to focus on Giannis Antetokounmpo, Eric Bledsoe, and Khris Middleton, Brogdon might get a few more open looks in this game.
SMALL FORWARDS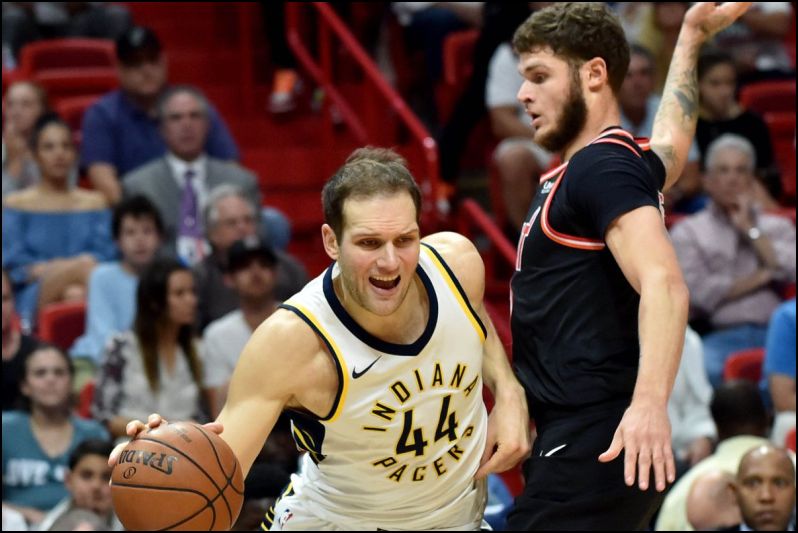 Bojan Bogdanovic, IND vs. CHI
FanDuel = $4,900
DraftKings = $4,800
Bogdanovic is quietly not only having the best season of his career, but he's become a very valuable member of a Pacers team that has played better than many people expected. He's getting an opportunity to produce as he is averaging career-highs in minutes (31) and shot attempts (10.9) per game. He's been particularly lethal from behind the arc, shooting 44.5%. The Bulls really struggle defensively and are just a bad team in general at this point. Bogdanovic already scored 22 points and hit six three-pointers against them earlier this season, so another valuable performance may be in the works.
Dante Cunningham, NO vs. DEN
FanDuel = $4,600
DraftKings = $3,600
Cunningham has started the last two games with Anthony Davis (groin) on the shelf and has filled in admirably, averaging 9.5 points and 10.5 rebounds. He played 32 minutes in their last game Monday against the Warriors, marking only the fourth time this season that he has logged at least 30 minutes in a game. The Nuggets are also banged up with Paul Millsap (wrist) and Nikola Jokic (ankle) out, giving Cunningham a nice chance to provide value at a dirt cheap price.
POWER FORWARDS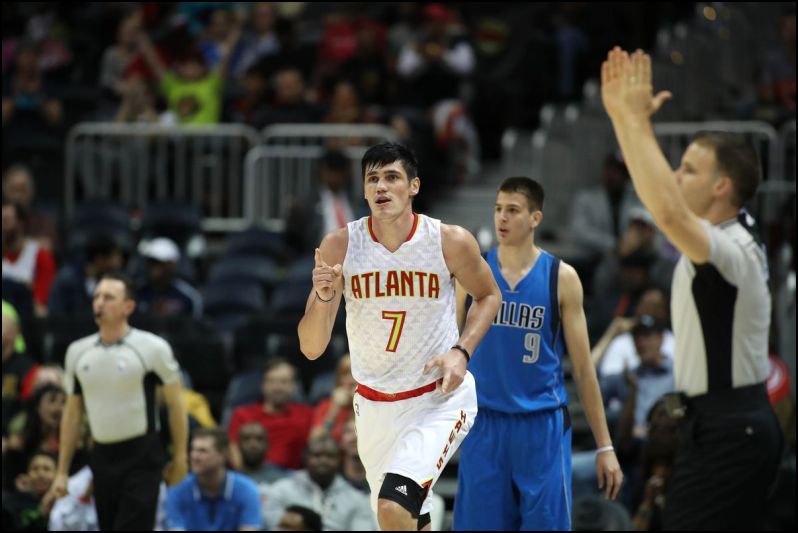 Ersan Ilyasova, ATL at ORL
FanDuel = $5,300
DraftKings = $4,800
Injuries have already created added opportunity in Atlanta as several key members of the Hawks frontcourt will be out again Wednesday. Ilyasova showed what he can do with extended minutes as he scored 22 points and hit four-three pointers when he played 30 minutes in a game last week against the Cavaliers. While his last two games haven't been great, he did just miss a double-double Saturday against the Nets. This could be a high-scoring game against a Magic team that plays at the sixth-fastest pace (102.8) in the league, so take a look at Ilyasova for your entry.
Bobby Portis, CHI at IND
FanDuel = $4,400
DraftKings = $4,700
Portis may be in for a reduction in play time soon as Nikola Mirotic (face) is getting close to returning. He'll still be out Wednesday though, which is good news for Portis' value. Portis provides an offensive punch off the bench for the Bulls as he has scored at least 10 points in four of his last six games. He had one of his best games earlier this season against these same Pacers when he scored 20 points to go along with 11 rebounds. Kris Dunn is actually the only player who plays significant minutes on the Bulls that has a higher usage rate than Portis' 24.9%. As far as cheap options with upside go, Portis definitely makes the list Wednesday.
CENTERS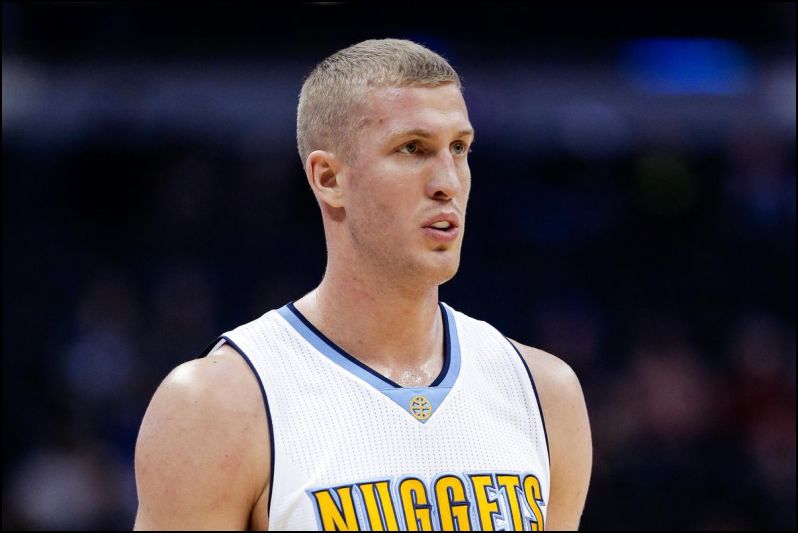 Mason Plumlee, DEN at NO
FanDuel = $5,800
DraftKings = $4,700
With Jokic injured, Plumlee has started both of the last two games for the Nuggets. While he only scored three points in his last game against the Dallas Mavericks, he showed his potential the prior game when he scored 12 points to go along with six rebounds and six assists Saturday against the Lakers. The Nuggets are going to need Plumlee to step up Wednesday against DeMarcus Cousins, so he could be in for significant minutes if he can stay out of foul trouble. With his passing ability, extended playing time could give him a big bump in value.
Bam Adebayo, MIA at SA
FanDuel = $4,500
DraftKings = $4,000
Noticing a trend here? It's important to know which players are injured as their backups are usually priced cheap, but can provide excellent value when given an opportunity to play. Adebayo is another injury fill in as he's playing more minutes with Hassan Whiteside (knee) sidelined. The Heat like to go small when they can with Whiteside out, but they likely won't have that luxury Wednesday against a big Spurs front line. His upside isn't that high, but he did record a double-double in 31 minutes earlier this season against the Timberwolves. If you're filling out a tournament entry Wednesday, you might want to take a chance on Adebayo.