NBA Daily Fantasy Basketball Lineup Picks for 12/8/17
*Mike Barner*
NBA Daily Fantasy Basketball Lineup Picks for 12/8/17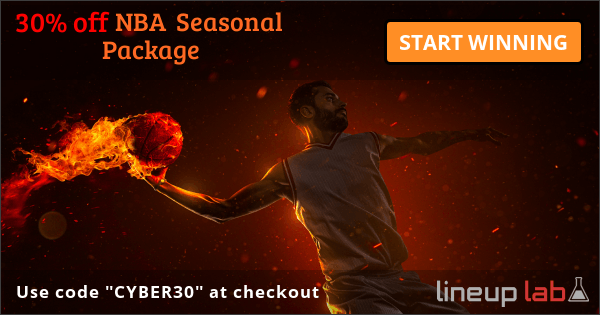 Use Code "CYBER30" at checkout for 30% off Seasonal Package
POINT GUARDS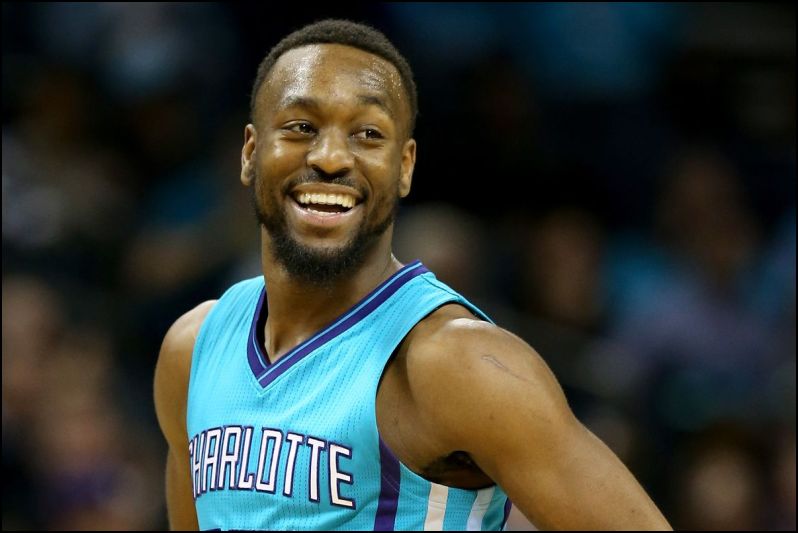 Kemba Walker, CHA vs. CHI
FanDuel = $8,700
DraftKings = $8,100
The Hornets are off to a rough start this season, but Walker has continued to shine with averages of 22.7 points, 3.8 rebounds, 6.2 assists and 2.3 three-pointers per game. He plays a ton as he hasn't averaged less than 34 minutes per game since his rookie season, which gives him plenty of opportunities to produce. Friday brings a great matchup against a bad Bulls team that he destroyed for 47 points, six rebounds, five assists and five three-pointers earlier this season. The Bulls have the worst point differential (-11.2) in the league, making Walker an excellent option to help win you some money.
Rajon Rondo, NO vs. SAC
FanDuel = $6,100
DraftKings = $5,900
Rondo is rounding into form of late, averaging 11.5 points, 6.3 rebounds, and 9.8 assists over his last four games. Not only will Rondo continue to rack up assists with excellent offensive players in Anthony Davis (groin), DeMarcus Cousins and Jrue Holiday around him, it also makes it so defenses can't pay much attention to him. While he's never going to be a significant scorer on this team, he can score enough to be a viable DFS option once you factor in his rebounds and assists.
SHOOTING GUARDS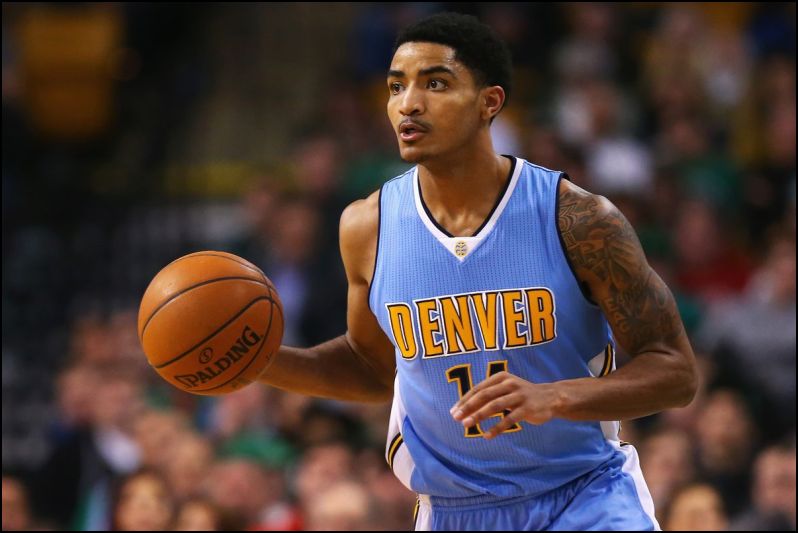 Gary Harris, DEN at ORL
FanDuel = $6,900
DraftKings = $6,400
Harris was expected to be one of the main offensive weapons on the Nuggets this season, but he got off to a slow start by averaging only 12.4 points and 2.2 three-pointers over his first 12 games. He's caught fire since, averaging 18.7 points and 2.8 three-pointers over his last 10 games. With Nikola Jokic (ankle) out of action, he should continue to see increased scoring chances. The Magic play at the sixth-fastest pace (102.7) in the league, so Harris could be a nice addition to your entry Friday based on his potential.
Dwyane Wade, CLE at IND
FanDuel = $6,100
DraftKings = $5,500
Wade struggled to produce Wednesday against the Sacramento Kings, but that's been the outlier of late as he had averaged 18.2 points, 3.8 rebounds, 3.6 assists and 1.4 steals in his previous five games. The Cavaliers have hit their stride with Wade moving to the second unit and have now won 13 consecutive games. The move has done wonders for Wade's value as well as his usage rate as a member of the second unit is 25.5%, compared to 20.9% as a starter. Expect him to get back on track with a valuable line Friday.
SMALL FORWARDS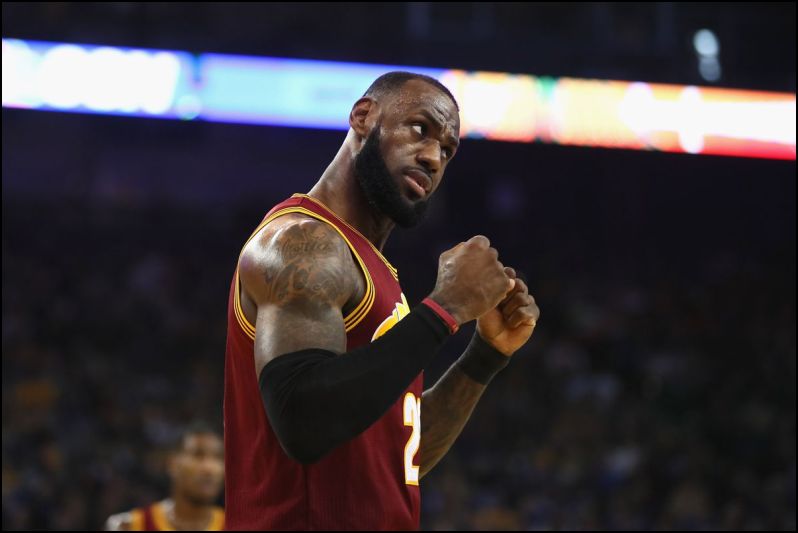 LeBron James, CLE at IND
FanDuel = $12,000
DraftKings = $11,700
You don't really need a whole lot of justification to include James in your entry on any given night. He has the ninth-best usage rate (30.3%) in the league and continues to run the offense as the Cavaliers have been a mess at point guard. In his previous game against the Pacers this season, James finished with 33 points, six rebounds, 11 assists, two steals and one block. He's very expensive but should be worth it Friday.
Dante Cunningham, NO vs. SAC
FanDuel = $4,700
DraftKings = $3,600
Cunningham has stepped up with Davis out of action, averaging 8.7 points and 9.0 rebounds over his last three games. Davis is questionable for Friday's game, so get Cunningham in your lineup if he is unable to play. The Kings have moved to a smaller lineup of late, which would benefit Cunningham even further. If Davis is able to play, Cunningham is no longer an intriguing value play, so make sure you check on Davis' status leading up to the game.
POWER FORWARDS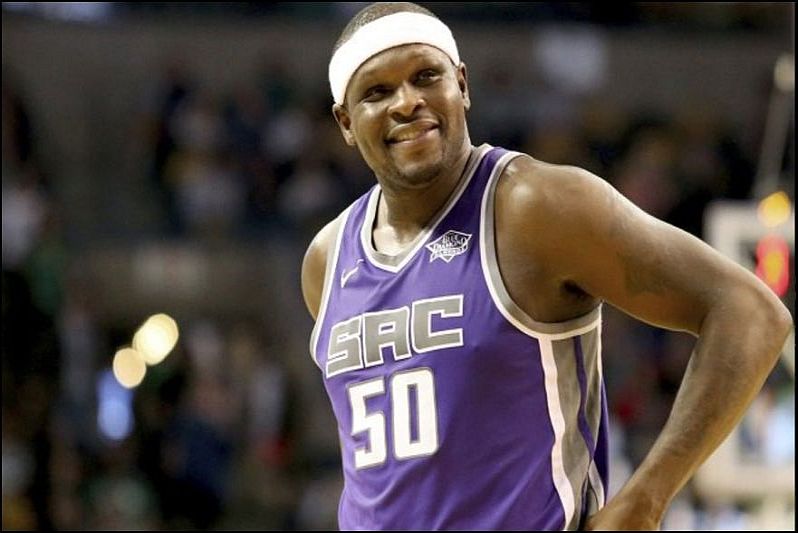 Zach Randolph, SAC at NO
FanDuel = $6,700
DraftKings = $5,900
The Kings have been one of the more frustrating teams in the league in terms of their rotations, but are finally starting to play Randolph extended minutes as he has played at least 31 minutes in three straight games. They've decided to go small with Willie Cauley-Stein (back) out, moving Randolph over to center. It's worked so far as Randolph has averaged 21.7 points and 10.0 rebounds over his last three games. With Cauley-Stein out again Friday, Randolph could put up big numbers if he can avoid foul trouble defending DeMarcus Cousins.
Marvin Williams, CHA vs. CHI
FanDuel = $4,400
DraftKings = $3,900
The Hornets are really banged up in their frontcourt as Frank Kaminsky (ankle) and Cody Zeller (knee) will both be out Friday. With so little depth behind them, that means Williams and center Dwight Howard could be in for heavy workloads. Outside of Robin Lopez, the Bulls don't have much size up front either as Cristiano Felicio has mostly fallen out of the rotation due to his struggles. Wiliams could potentially even see some time at backup center when the Bulls go small, making him someone you should consider at this price.
CENTERS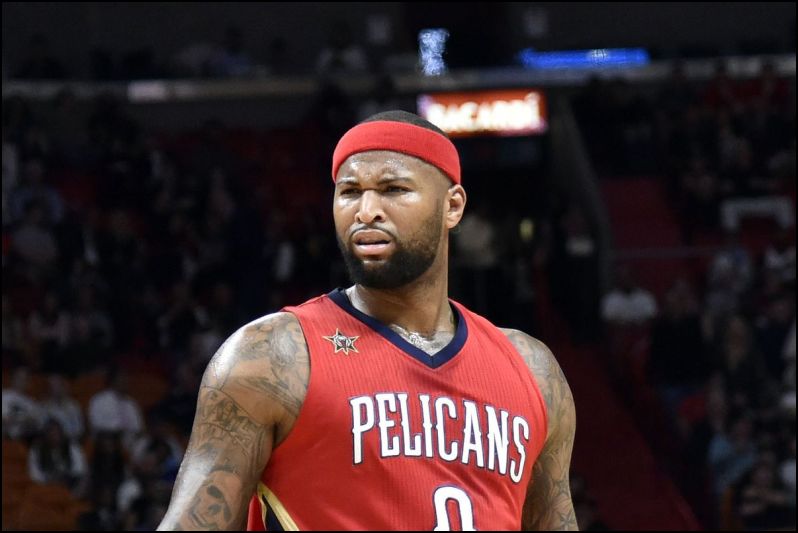 DeMarcus Cousins, NO vs. SAC
FanDuel = $12,000
DraftKings = $11,800
If Davis is unable to play Friday, Cousins is another player who would see increased value. He exploded with Davis out Wednesday against the Denver Nuggets as he scored 40 points to go along with 22 rebounds, four assists, and four blocks. This is his second meeting this season against his former team in the Kings and he crushed them the first time, scoring 41 points and grabbing 23 rebounds. It's important to note that Davis did not play in that game either. He's a virtual must-start Friday if Davis is out, but is still worth playing even if Davis does manage to return.
Jakob Poeltl, TOR at MEM
FanDuel = $4,500
DraftKings = $3,600
The Raptors clearly don't want to give Jonas Valanciunas significant playing time as he is averaging a career-low 20 minutes per game. Poeltl is one of the players who has eaten up some of the center minutes of late, playing at least 19 minutes in three of his last four games. He's done the most with his opportunity, averaging 15.0 points and 6.0 rebounds in those three games. If you want to take a chance on a cheap center in tournament play, take a look at Poeltl.