NBA Daily Fantasy Basketball Recommendations for December 9 2019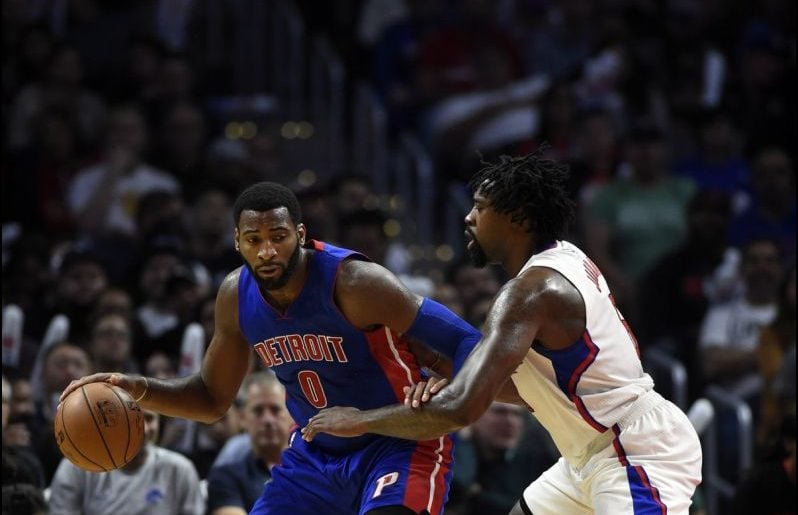 We'll have plenty of action across the NBA with nine games on the schedule Monday. We do have some key injuries to monitor and a few players who could be rested on the second leg of a back-to-back set. With that being said, here are some players to target at each position. Don't forget to sign up for our Newsletter and try our NBA Lineup Optimizer to help build a winning entry on FanDuel and DraftKings.
POINT GUARDS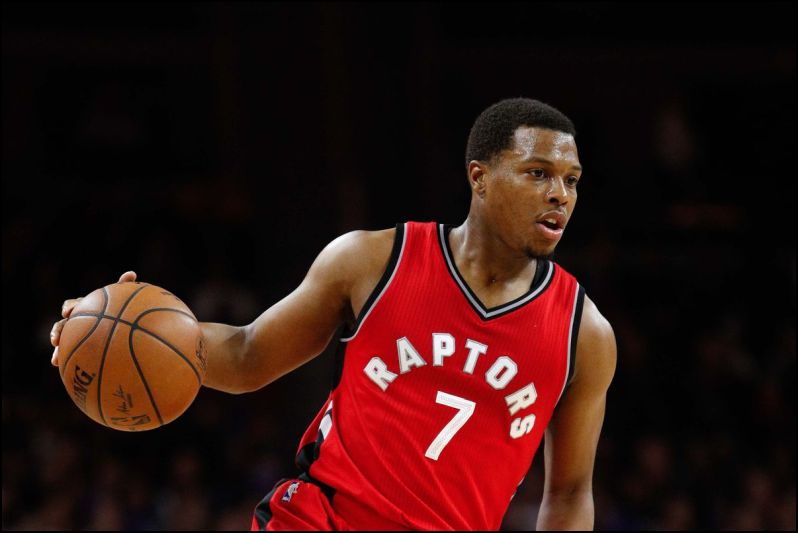 Kyle Lowry, TOR at CHI
FanDuel = $8,000
DraftKings = $6,800
Lowry has picked right back up from where he left off before his thumb injury, averaging 19 points, 5.7 rebounds, eight assists, 1.3 steals and 2.3 three-pointers across three games since his return. He played at least 38 minutes in each contest, which certainly helps leave him with a high floor. He would have the ball in his hands even more if Fred VanVleet (knee) is unable to play, but he's a great option either way, especially at his price on DraftKings.
Ricky Rubio, PHO vs. MIN
FanDuel = $7,600
DraftKings = $7,000
Rubio and the Suns are basically a perfect match. They desperately needed a point guard and Rubio is a masterful passer, so it's no surprise that he's averaged 8.9 assists with his new squad. He's been even better lately, dishing out at least 13 assists in three of his last four games. With both of these teams inside the top-eight in the league in pace of play, Rubio should have an excellent opportunity to provide another stellar stat line.
SHOOTING GUARDS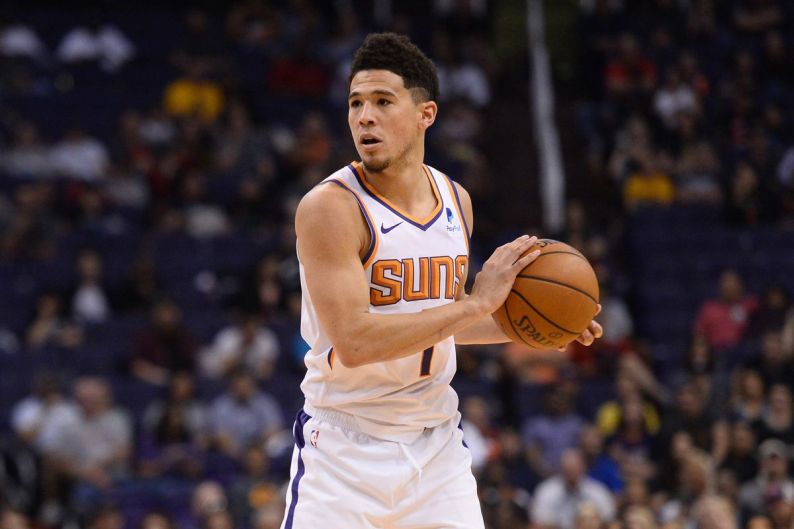 Devin Booker, PHO vs. MIN
FanDuel = $8,400
DraftKings = $8,500
Sticking with the Suns, Rubio's backcourt mate Booker carries a tremendously high ceiling. The last time he faced the Timberwolves, he torched them for 35 points, 12 rebounds and nine assists. Yes, Rubio didn't play in that game, but Booker is still averaging 25.5 points, 3.9 rebounds and 6.2 assists for the season, overall. He just took advantage of matchups against the Pelicans and Rockets, who are both inside the top-five in the league in pace of play, by scoring 44 and 35 points against them, respectively. The Timberwolves could be in trouble here.
Norman Powell, TOR at CHI
FanDuel = $5,700
DraftKings = $4,900
The key with Powell will be the status of VanVleet. If he is unable to play, expect Powell to move back into the starting five. He's performed well in that role, averaging 15.8 points, 3.8 rebounds and 2.2 three-pointers across 11 starts this season. If VanVleet does play, it might be best to avoid Powell, although this game has blowout potential, so he could even see added minutes in garbage time.
SMALL FORWARDS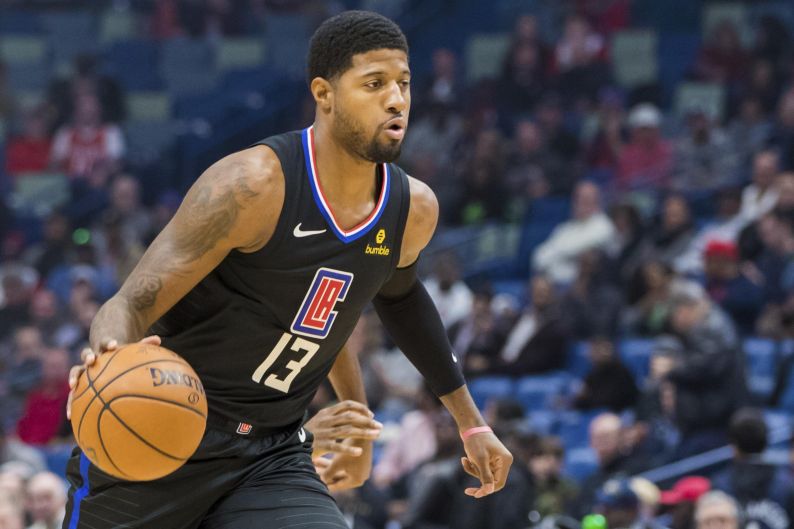 Paul George, LAC at IND
FanDuel = $8,700
DraftKings = $7,800
The Clippers just played Sunday, so don't expect to see Kawhi Leonard on the floor for this game. With him out, George would be in line for added scoring opportunities. While playing on consecutive nights might not be ideal for him, either, he did log just 26 minutes against the Wizards on Sunday. He dismantled them despite the limited playing time, scoring 27 points to go along with six rebounds, six assists and four steals.
Joe Ingles, UTA vs. OKC
FanDuel = $4,300
DraftKings = $5,400
Among the teams in action who will be shorthanded are the Jazz, who will be playing their third straight game without Mike Conley Jr. (hamstring). Ingles started both of the first two games that Conley missed and provided mixed results. First, he posted only four points, two rebounds and five assists in a blowout loss to the Lakers on Thursday. However, he bounced back against the Grizzlies on Saturday by recording 12 points, 10 assists and four steals. His production will likely continue to be hit or miss, but the added playing time makes him intriguing, especially at his price on FanDuel.
POWER FORWARDS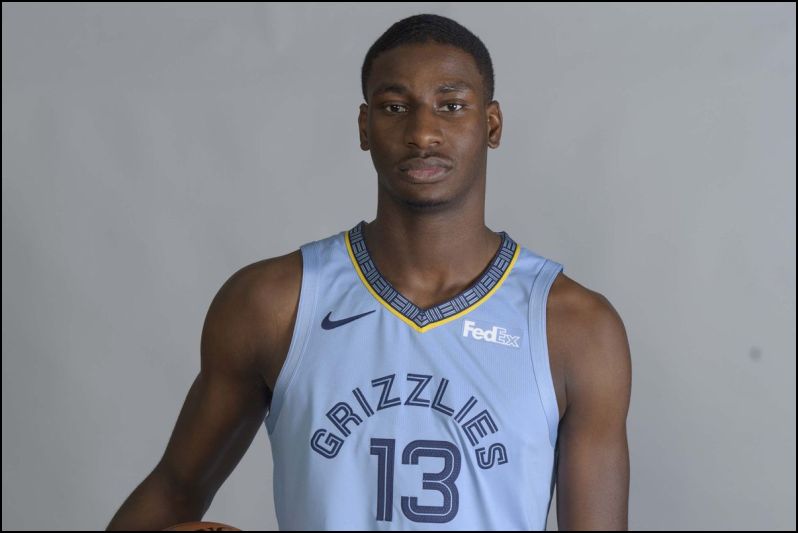 Jaren Jackson Jr., MEM at GS
FanDuel = $7,600
DraftKings = $6,300
If Jackson could ever just find a way to stay out of foul trouble, he has the potential to be a fantasy monster. Across seven games in which he has logged at least 30 minutes this season, he has averaged 21.4 points, 5.9 rebounds, 2.4 assists, 0.9 steals, 1.6 blocks and 2.6 three-pointers. With Brandon Clarke (hip) out, the Grizzlies would love for Jackson to reach that minutes threshold in this contest. With the Warriors allowing the 10th-most points per game, this is a matchup to target.
Nemanja Bjelica, SAC at HOU
FanDuel = $6,000
DraftKings = $5,700
The end of Bjelica's fantasy relevance might be on the horizon. Although Marvin Bagley (thumb) will be out again Monday, it appears that he could be back any day now. Bjelica will at least look to cash in on what could be one of his final opportunities for adding playing time against a Rockets team that has played at the second-fastest pace in the league. Although he's been a bit inconsistent, he's largely played well by averaging 13 points, 7.9 rebounds, 2.9 assists and 1.9 three-pointers across his last 14 games.
CENTERS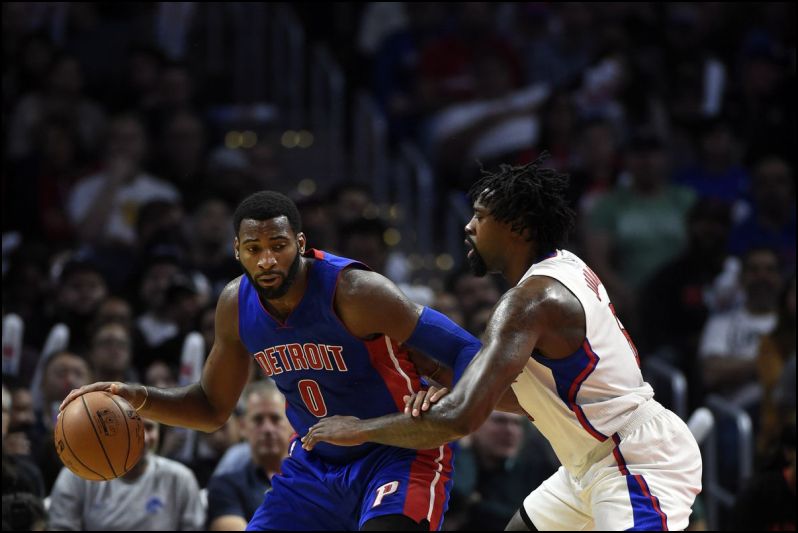 Andre Drummond, DET at NO
FanDuel = $10,800
DraftKings = $10,100
Drummond absolutely steamrolled the Pacers in his last game, posting 25 points, 22 rebounds, three steals and two blocks. He's now registered at least two blocks in five straight games and has gaudy averages of 17.7 points, 17 rebounds, 3.1 assists, 1.7 steals and two blocks per game for the season. With the Pelicans lacking size up front and playing at the fifth-fastest pace in the league, paying up for Drummond could prove to be a wise move.
Myles Turner, IND vs. LAC
FanDuel = $6,600
DraftKings = $5,300
In terms of points and rebounds, Turner has been a disappointment so far with averages of 11.3 and 5.7 a game, respectively. That's part of the season why his price has come down to these levels. However, he still provides a lot on the defensive end, averaging 2.5 blocks a game. If you want to fade Drummond or some of the other top-tier centers, Turner is at least worth considering in tournament play.
Author Bio: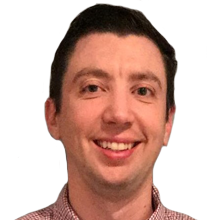 Mike has been covering fantasy sports since 2007, joining Lineup Lab in 2017. An avid player of both season-long fantasy leagues and DFS, Mike's work has appeared on numerous sites, including RotoWire, SportsLine and Sports Illustrated. He's also been featured on DraftKings' nightly show, The Sweat, and was a finalist for the 2018 FSWA Basketball Writer of the Year award. Follow Mike on Twitter @rotomikebarner.