NBA Daily Fantasy Basketball Recommendations for January 13 2020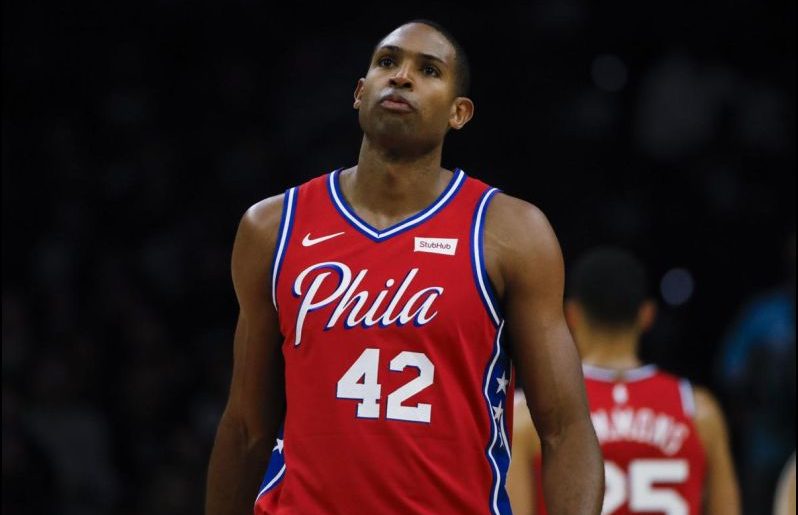 Monday isn't the busiest of slates in the NBA, but it isn't all that quiet, either, with 14 teams in action. That still leaves us with plenty of options to wade through in DFS, so let's try to narrow down the field and highlight a couple of players to consider at each position. Don't forget to sign up for our Newsletter and try our NBA Lineup Optimizer to help build a winning entry on FanDuel and DraftKings.
POINT GUARDS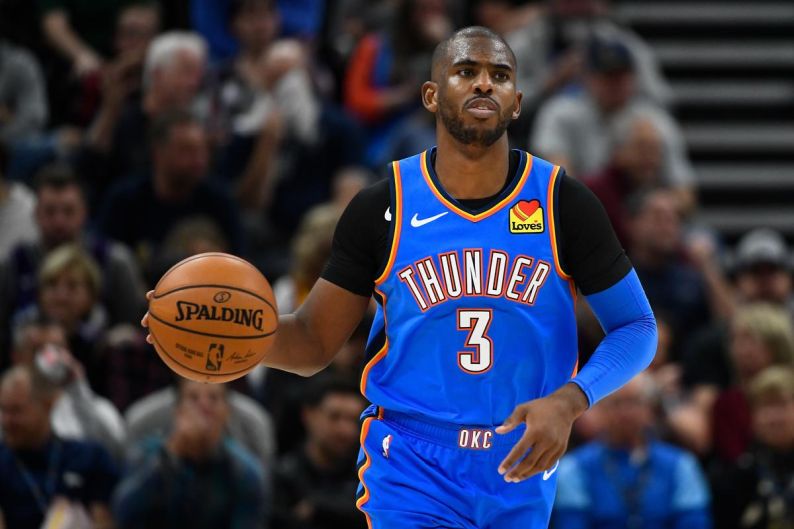 Chris Paul, OKC at MIN
FanDuel = $6,900
DraftKings = $6,600
The Thunder are already a pretty fantasy-friendly team with regards to their starters because of their lack of depth. Add in this matchup against a Timberwolves team that has played at the fourth-fastest pace in the league and we could see plenty of productive stats lines, including from Paul. The last time he faced them, he recorded 30 points, four rebounds and seven assists.
Darius Garland, CLE at LAL
FanDuel = $4,700
DraftKings = $4,800
The Cavaliers have had depth issues at guard with Kevin Porter Jr. (knee) and Dante Exum (illness) out. While Exum could return for this game, Porter won't be back anytime soon. Garland has stepped into added playing time and has thrived, averaging 16 points, 5.6 assists and one steal across his last seven games. With no shortage of minutes likely coming here, he's a viable target if you're looking for a cost-effective guard.
SHOOTING GUARDS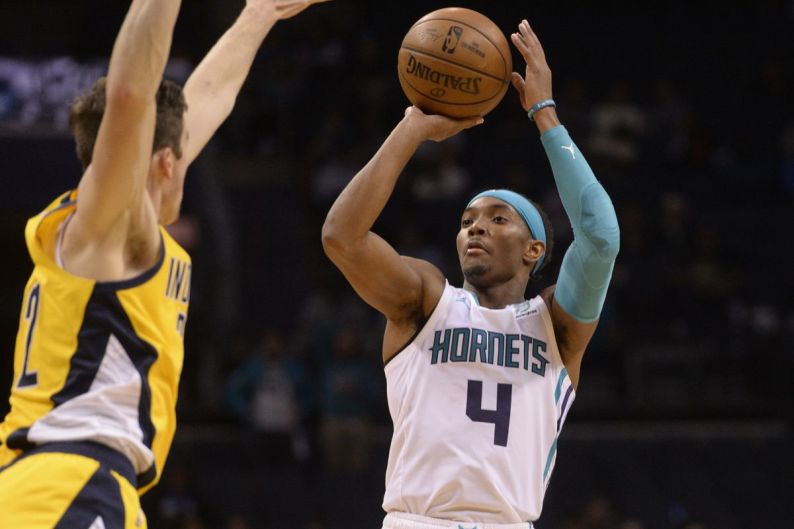 Devonte' Graham, CHA at POR
FanDuel = $6,600
DraftKings = $7,300
The Hornets have played at the slowest pace in the league, but that hasn't slowed down Graham, who is averaging 18.6 points, 3.7 rebounds and 7.7 assists. He's logged a ton of minutes and has a 25.3 usage rate, so his floor should remain high moving forward. Look for him to provide another juicy stat line here with the Blazers allowing the eighth-most points per game.
Sviatoslav Mykhailiuk, DET vs. NO
FanDuel = $4,100
DraftKings = $3,200
Injuries continue to be a problem for the Pistons, who will be without Luke Kennard (knee) for the 11th straight game. Mykhailiuk has started nine of the 10 games that Kennard has missed, averaging 11.4 points, 2.2 rebounds, 2.2 assists and 2.9 three-pointers. The Pelicans have played at the seventh-fastest pace in the league, so while his upside in rebounds and assists will likely remain limited, Mykhailiuk could do enough in the scoring column to provide value at such a cheap price.
SMALL FORWARDS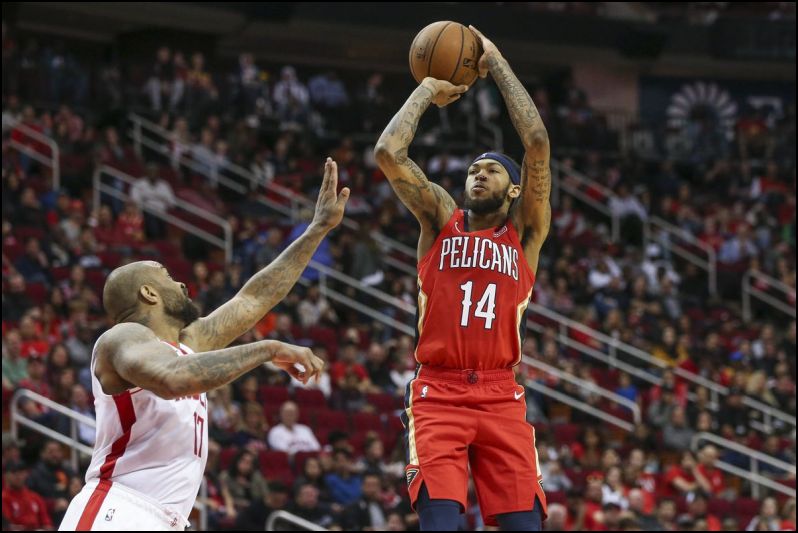 Brandon Ingram, NO at DET
FanDuel = $9,100
DraftKings = $8,100
Ingram had a rough outing Saturday against the Celtics, scoring 16 points on 4-for-15 shooting from the field. He also had five turnovers to go with his five assists. Not only are the Celtics a stellar defensive team, but Ingram only played 31 minutes due to the lopsided score. This should be a much closer game, so look for Ingram to bounce back with another one of his valuable all-around stat lines.
Miles Bridges, CHA at POR
FanDuel = $5,000
DraftKings = $5,600
This had the makings of a breakout season for Bridges. Not only was he expected to receive a significant increase in minutes, but he also had the potential to be one of the better scoring options on the Hornets. The increase in playing time has certainly come to fruition with him averaging 31 minutes a night, which is up from 21 minutes per game last season. However, he's been largely underwhelming with averages of 12.5 points and 5.5 rebounds. On the bright side, he's averaged 13.4 points, seven rebounds and 2.6 assists over his last 10 contests, so don't be surprised if he capitalizes on this favorable matchup.
POWER FORWARDS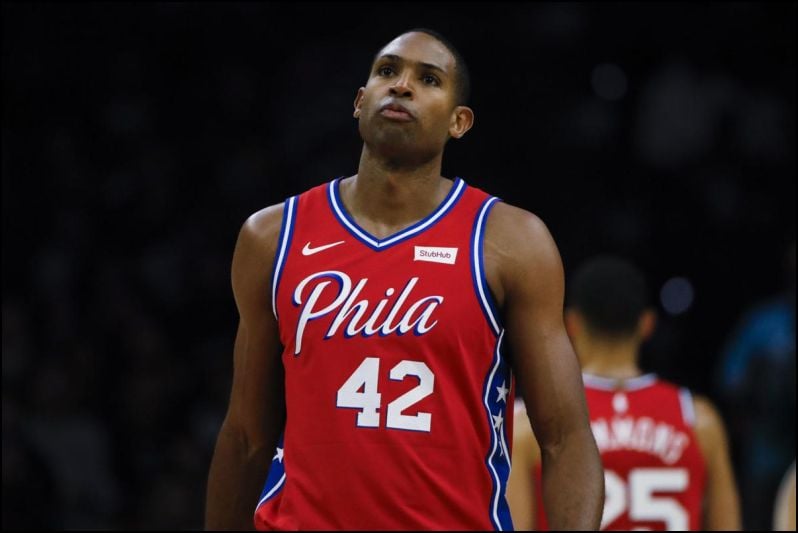 Al Horford, PHI at IND
FanDuel = $6,200
DraftKings = $6,800
All it took was a move back to the center position to end Horford's recent slump. Well, it's also likely because Joel Embiid (finger) has been out given that Embiid has the 10th-highest usage rate in the league. With his averages of 16.5 points, seven rebounds, 5.5 assists, 1.5 steals and 1.5 blocks over the last two games without Embiid, Horford should once again have added upside against a Pacers team that struggles to slow down opposing centers.
Khem Birch, ORL at SAC
FanDuel = $3,900
DraftKings = $4,300
With all of the injuries that have been suffered by the Magic, they've turned to Birch to start both of their last two games. First, he produced 11 points, nine rebounds, three steals and a block against the Wizards. Then he recorded six points, 11 rebounds and a block against the Suns on Friday. Expect him to start again Monday, making him a viable tournament play option.
CENTERS
Andre Drummond, DET vs. NO
FanDuel = $10,500
DraftKings = $10,300
The Pistons just can't seem to solve the Bulls, who have defeated them all four times that they have faced off this season. Drummond ended up being ejected after a confrontation with Daniel Gafford on Saturday, leaving him to play just 19 minutes. He had recorded at least 20 points and 20 rebounds in both of his previous two games, so look for him to bounce back against the porous Pelicans' defense, especially if Derrick Favors (hamstring) is unable to play.
Enes Kanter, BOS vs. CHI
FanDuel = $5,100
DraftKings = $5,400
The stars are aligning here for Kanter, who is already hot right now having averaged 11.4 points and 11.7 rebounds over his last 14 games. The Bulls will be without Wendell Carter Jr. (ankle), who has been the anchor of their defense in the paint. Kanter should also see some added playing time with Daniel Theis (knee) out. If you want to fade Drummond, Kanter should be towards the top of your list of alternative options.
Author Bio: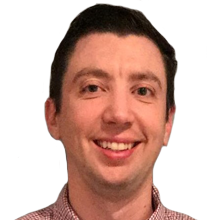 Mike has been covering fantasy sports since 2007, joining Lineup Lab in 2017. An avid player of both season-long fantasy leagues and DFS, Mike's work has appeared on numerous sites, including RotoWire, SportsLine and Sports Illustrated. He's also been featured on DraftKings' nightly show, The Sweat, and was a finalist for the 2018 FSWA Basketball Writer of the Year award. Follow Mike on Twitter @rotomikebarner.