NBA Daily Fantasy Basketball Recommendations for November 6 2019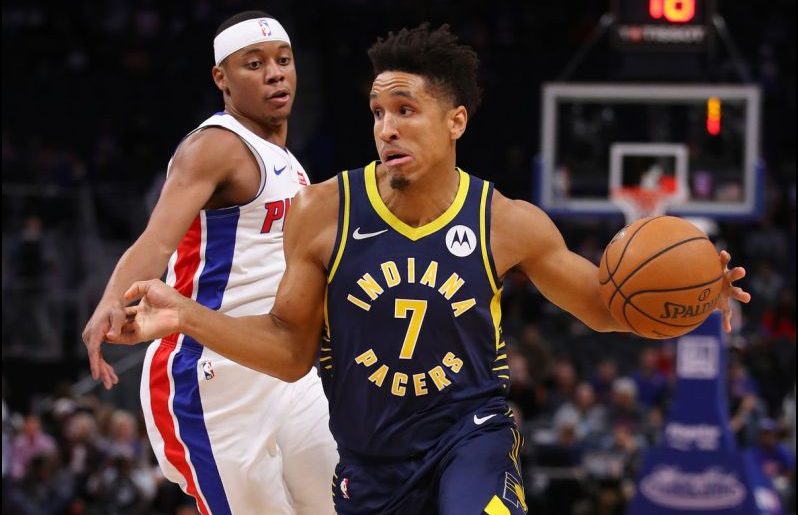 Get ready for a fun night in the NBA on Wednesday with nine games on the schedule. That leaves us with a lot of great options to choose from across the price scale in DFS, so let's highlight a couple that stand out at each position. Don't forget to sign up for our Newsletter and try our NBA Lineup Optimizer to help build a winning entry on FanDuel and DraftKings.
POINT GUARDS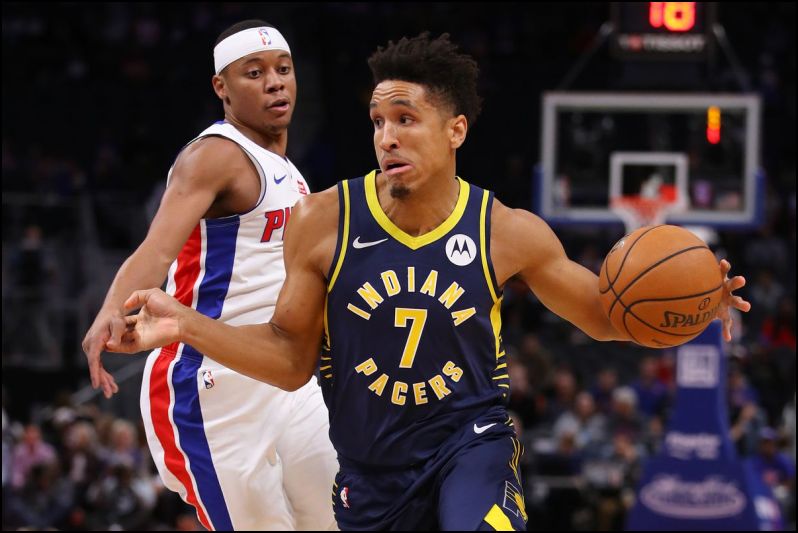 Malcolm Brogdon, IND vs. WAS
FanDuel = $9,000
DraftKings = $8,100
While it might not have been one of the sexiest moves, bringing in Brogdon during the offseason was huge for the Pacers. He's taken on a leading role with Victor Oladipo (knee) out, averaging 23.7 points, 5.3 rebounds, 9.4 assists and 1.1 steals. He's also averaging 34 minutes a night to go along with a 27.8 percent usage rate, so don't expect him to slow down anytime soon. This is a great opportunity for him to shine against a Wizards team that has allowed the fifth-most points per game (117.7) in the league.
Frank Ntilikina, NY at DET
FanDuel = $3,700
DraftKings = $4,000
Rolling with anyone other than RJ Barrett on the Knicks is risky. With that being said, it might be worth taking a chance on Ntikilina at this price with the Knicks missing Elfrid Payton (hamstring) and Dennis Smith Jr. (personal). Ntilikina has averaged 28 minutes across the three previous games that both players missed, but his production hasn't been great with averages of 6.3 points, three rebounds, three assists and 1.3 steals. Still, if you're going with a stars and scrubs approach, he's an option due to his increased playing time.
SHOOTING GUARDS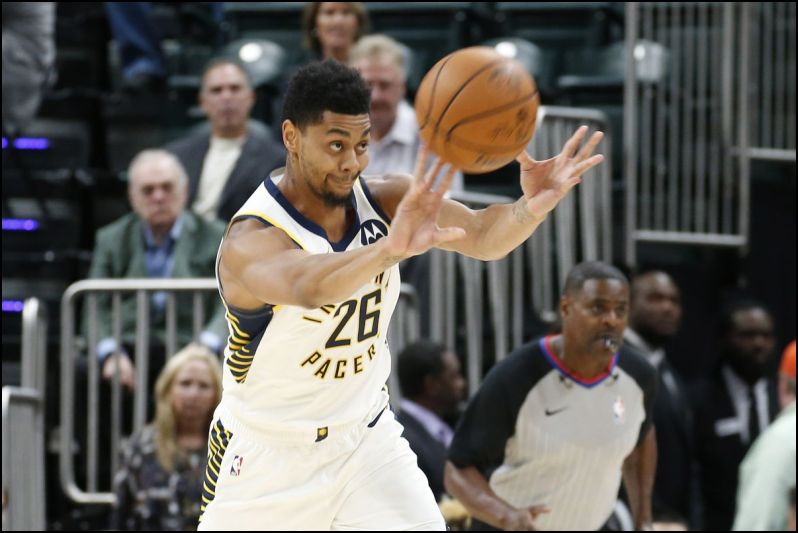 Jeremy Lamb, IND vs. WAS
FanDuel = $7,500
DraftKings = $6,900
Lamb hasn't been as good as Brogdon, but he's also been excellent to start his career with the Pacers. He's taken on one of the leading roles within their offense, averaging 17 points, 6.4 rebounds, 2.2 assists and 1.4 steals. His 21.5 percent usage rate is right on par with his career mark, but the big difference is that he's averaging 33 minutes a game. To put how big of a jump that is into perspective, he had never averaged more than 29 minutes a game previously and has only averaged more than 20 minutes in a season two times in his career.
Bruce Brown Jr., DET vs. NY
FanDuel = $5,300
DraftKings = $5,300
Get ready for Brown to be one of the chalk players on the slate again. The Pistons will be missing Reggie Jackson (back), Derrick Rose (hamstring) and Tim Frazier (shoulder), so they have no choice but to give Brown all of the playing time that he can handle. He hasn't disappointed with those three out the previous two games, averaging 18 points, 4.5 rebounds, seven assists, two steals and 1.5 blocks.
SMALL FORWARDS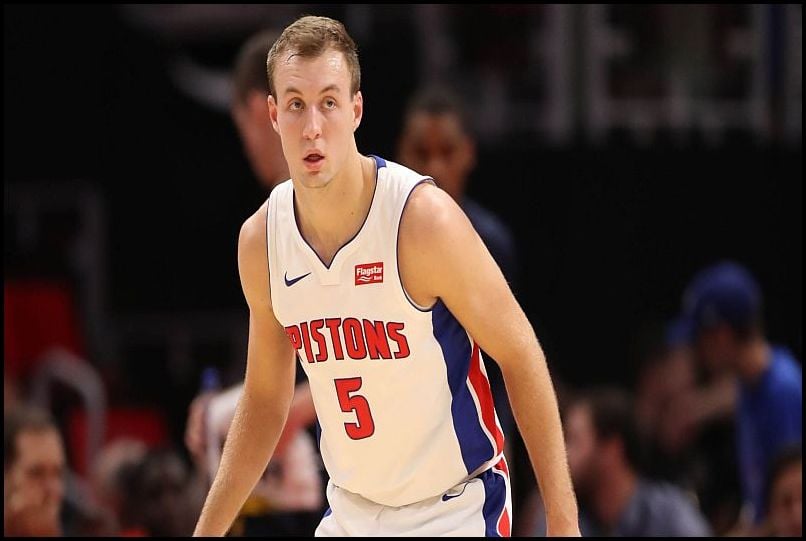 Luke Kennard, DET vs. NY
FanDuel = $5,500
DraftKings = $6,000
Like Brown, Kennard has seen a significant increase in playing time with the Pistons missing the previously mentioned trio of guards. Also like Brown, Kennard has cashed in the added playing time by averaging 24 points, 3.5 rebounds and 4.5 assists. There's no reason to believe he won't produce another valuable stat line here. Of note, he is only eligible at small forward on FanDuel since he is listed at point guard and shooting guard on DraftKings.
Troy Brown, WAS at IND
FanDuel = $4,000
DraftKings = $4,500
Let's discuss another cheaper option at small forward since there seems to be some added value at the position for this slate. The Wizards are lacking talent across their depth chart, so it didn't help any when Brown missed the first three games of the season due to injury. The Wizards have slowly been increasing his playing time, leaving him to top out at 30 minutes in their last game against the Pistons. He finished with 14 points, 10 rebounds, four assists and three steals in that contest and could end being one of the better value plays of the evening.
POWER FORWARDS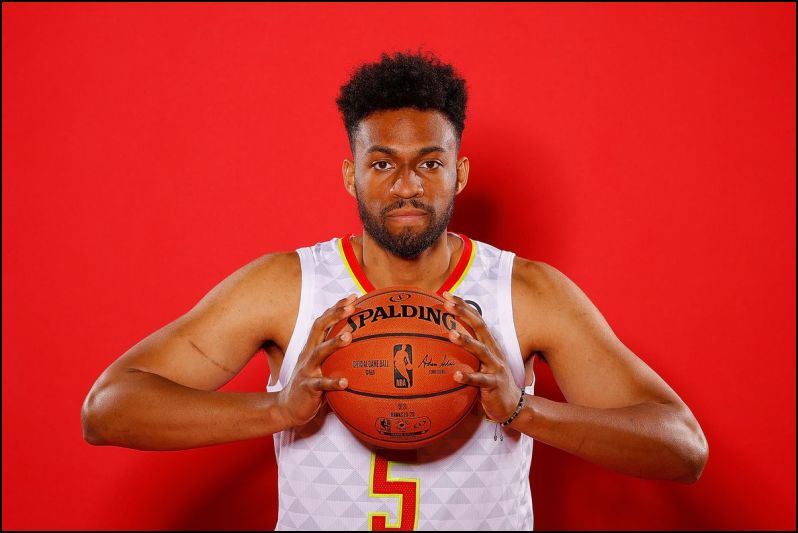 Jabari Parker, ATL vs. CHI
FanDuel = $7,100
DraftKings = $6,700
While the Hawks' signing of Parker seemed odd at the time, it might turn out to be a stellar move. With John Collins now suspended for 25 games, Parker has been thrust into the starting power forward job. He shined during his first game in that role Tuesday, scoring 19 points to go along with eight rebounds, two assists and a steal across 32 minutes. The Bulls have been a train wreck out of the gate, leaving Parker with plenty of upside.
JaMychal Green, LAC vs. MIL
FanDuel = $4,000
DraftKings = $3,900
The Clippers will be playing the first game of a back-to-back set Wednesday, so they've decided to sit Kawhi Leonard. He has a staggering 40.1 percent usage rate, so there will be a lot of extra shot attempts to go around. The last time we saw him rest, Green set season-highs in shot attempts (11) and minutes (27), finishing with 23 points, eight rebounds and a block. At this cheap price, he could be well worth the risk in tournament play.
CENTERS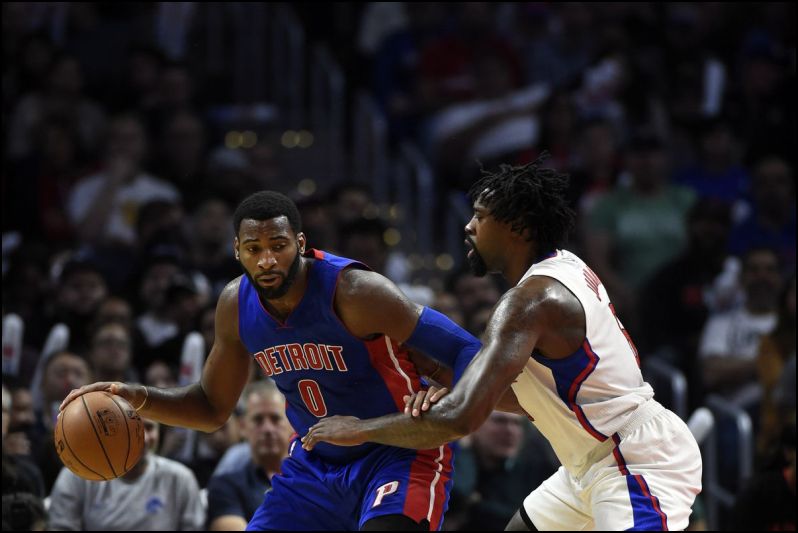 Andre Drummond, DET vs. NY
FanDuel = $11,400
DraftKings = $10,800
If you want to say that Drummond has the highest floor of anyone player on this slate, I won't argue with you. Not only are the Pistons missing so many guards, but Blake Griffin (hamstring) also remains sidelined. Drummond has been left to feast in his absence, averaging 21.3 points, 19.4 rebounds, 2.6 assists, 1.8 steals and 2.5 blocks through eight games. Don't expect the Knicks to be the team to slow him down, especially with how foul prone Mitchell Robinson has been.
Moritz Wagner, WAS at IND
FanDuel = $3,900
DraftKings = $3,900
There are several great high-priced options at center, but if you want to go the cheaper route at the position, don't sleep on Wagner. He's carved out a significant role off the bench for the Wizards, averaging 11.7 points, 4.5 rebounds and 1.2 blocks across 19 minutes a game. In fact, his 23.3 percent usage rate ranks fourth-highest on the team.
Author Bio: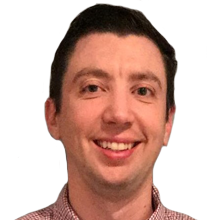 Mike has been covering fantasy sports since 2007, joining Lineup Lab in 2017. An avid player of both season-long fantasy leagues and DFS, Mike's work has appeared on numerous sites, including RotoWire, SportsLine and Sports Illustrated. He's also been featured on DraftKings' nightly show, The Sweat, and was a finalist for the 2018 FSWA Basketball Writer of the Year award. Follow Mike on Twitter @rotomikebarner.