NBA Daily Fantasy Basketball Recommendations for October 25 2019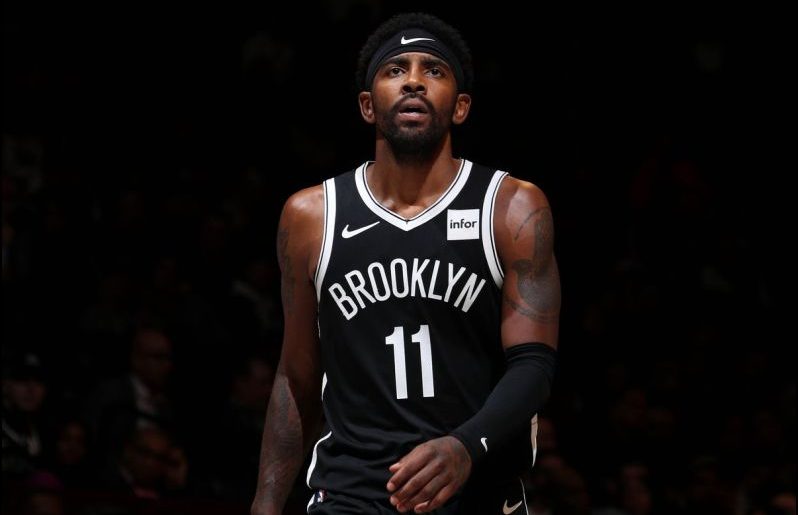 We have a busy night of NBA action Friday with nine games on the schedule. That means plenty of star power will be available in DFS as well as some cheaper options that could provide value. Let's highlight some of the better players to consider at each position. Don't forget to sign up for our Newsletter and try our NBA Lineup Optimizer to help build a winning entry on FanDuel and DraftKings.
POINT GUARDS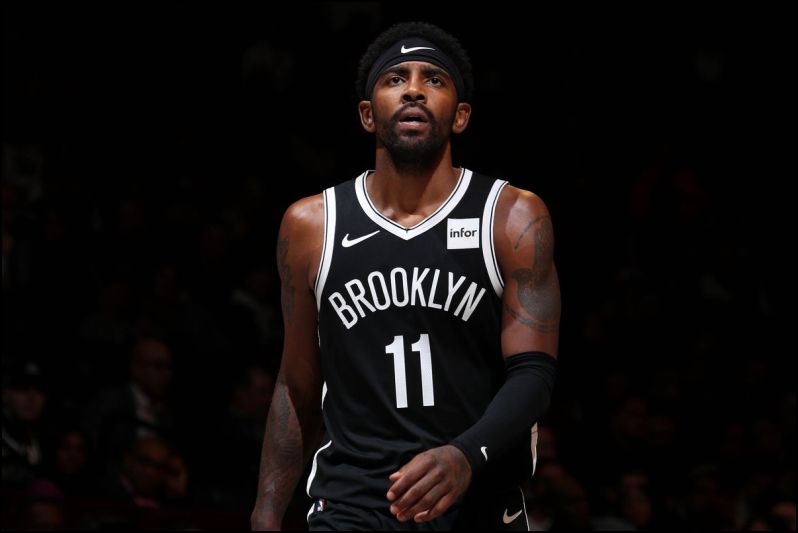 Kyrie Irving, BKN vs. NY
FanDuel = $9,700
DraftKings = $9,000
Irving flat out torched the Timberwolves in the Nets' season opener, scoring 50 points to go along with eight rebounds, seven assists and seven three-pointers. He took a whopping 33 shot attempts and should continue to be the focal point of their offense with Kevin Durant (Achilles) out. With that kind of usage rate, look for him to hang another big number on the Knicks.
Jeff Teague, MIN at CHA
FanDuel = $6,200
DraftKings = $5,600
Teague didn't exactly shine against the Nets, scoring 14 points to go along with three rebounds, four assists and a steal. The assist total was especially disappointing since he averaged 8.2 dimes a night last season. On the plus side, he did log 35 minutes. He should continue to play a lot of minutes with the limited talent that the Timberwolves have behind him at point guard. As far as mid-tier options go, Teague stands out for this matchup against a Hornets team that allowed 125 points to the Bulls in their opener.
SHOOTING GUARDS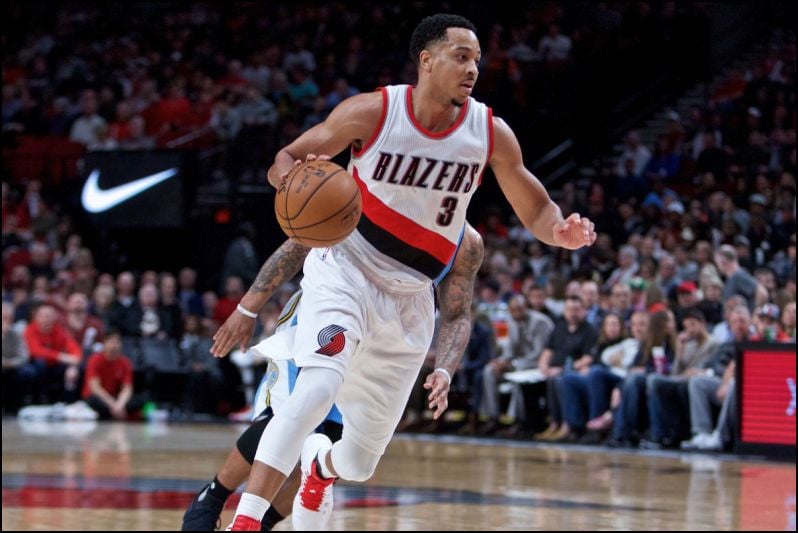 C.J. McCollum, POR at SAC
FanDuel = $6,700
DraftKings = $6,200
The Blazers had a rough matchup out of the gate against a strong defensive team in the Nuggets. They did a good job of holding McCollum in check, limiting him to 12 points on 5 of 18 shooting from the field. As bad as that matchup was, this one is terrific. The Kings are not a great defensive team and they played at the third-fastest pace in the league last year. At this reasonable price, McCollum is one of the most appealing shooting guards on this slate.
Josh Hart, NO vs. DAL
FanDuel = $4,400
DraftKings = $3,200
With Zion Williamson (knee) out, the Pelicans have been forced to jostle their rotations. Brandon Ingram has moved to power forward, which has helped open up some playing time for Hart. He took advantage in their first game against the Raptors, posting 15 points, 10 rebounds and a block across 28 minutes. After playing at the second-fastest pace last season, the Pelicans offense should be much of the same this year, so taking a chance on Hart at this cheap price could pay off.
SMALL FORWARDS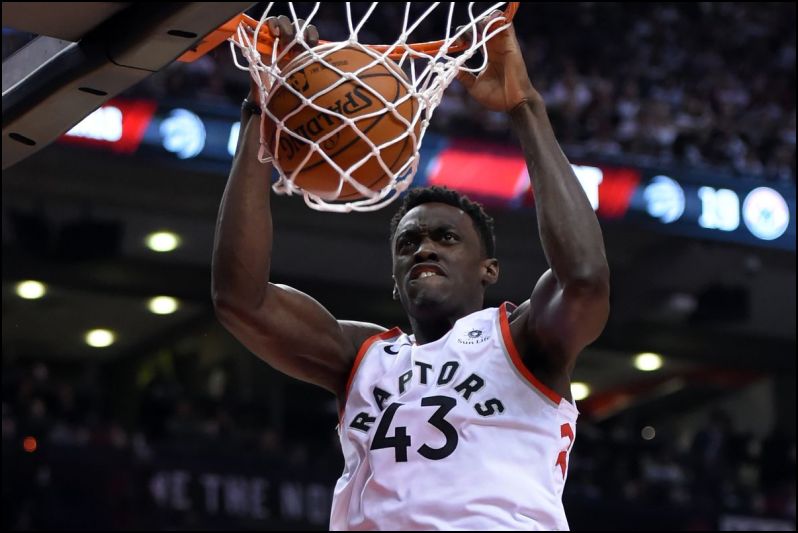 Pascal Siakam, TOR at BOS
FanDuel = $8,900
DraftKings = $8,100
Now that Kawhi Leonard is gone, the Raptors are set to build their team around Siakam and Kyle Lowry. Siakam proved to be up to the task in their first game, recording 34 points, 18 rebounds, five assists and a block. The Celtics were already thin up front and now Enes Kanter (knee) will be sidelined, making this a matchup to target. Of note, Siakam is only eligible at small forward on FanDuel since he is listed at power forward and center on DraftKings.
OG Anunoby, TOR at BOS
FanDuel = $4,700
DraftKings = $4,300
Not only did Leonard leave over the summer, but so did Danny Green. That's opened up plenty of playing time at both shooting guard and small forward. Fred VanVleet looks poised for a breakout campaign as the starting shooting guard while Anunoby has been given the first chance to start at small forward. As far as initial impressions go, he performed well against the Pelicans by scoring 11 points to go along with seven rebounds and two blocks across 36 minutes. While his upside isn't that high, he can still provide value given his price on both sites.
POWER FORWARDS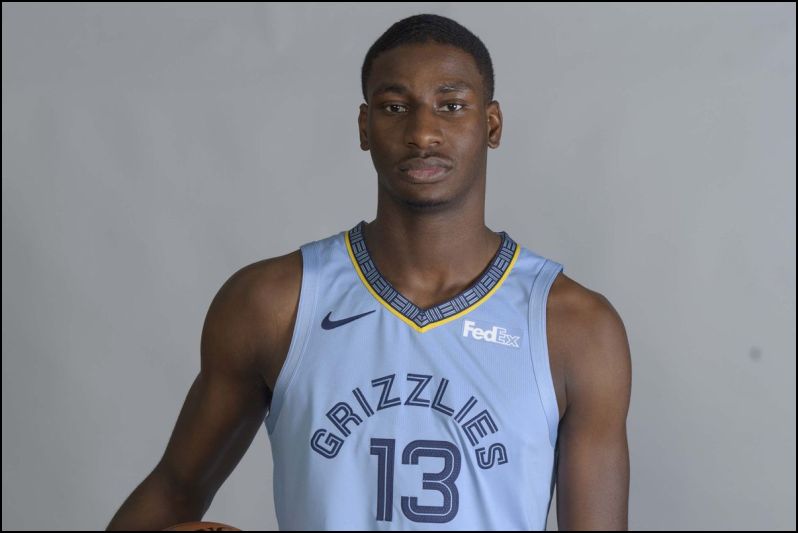 Jaren Jackson Jr., MEM vs. CHI
FanDuel = $7,400
DraftKings = $6,600
The Bulls couldn't have looked much worse on the defensive end in their first game against the Hornets, so the Grizzlies could be a great team to pursue in DFS. One of their most fantasy-friendly options is Jackson, who averaged 18.8 points, 6.1 rebounds, 1.1 steals and 1.7 blocks across 19 games in which he logged at least 30 minutes last season. If he can stay out of foul trouble and approach that amount of playing time in this matchup, he could provide a very juicy stat line.
Zach Collins, POR at SAC
FanDuel = $5,100
DraftKings = $5,400
Collins is the new starting power forward for the Blazers after playing all 77 of his games off the bench last season. He never played more than 29 minutes in any of those contests, but he logged 31 minutes in their opening night loss to the Nuggets. His overall stat line of eight points, five rebounds and two blocks left a lot to be desired, but don't forget about the tough matchup. If he receives similar playing time in this contest, he could have a far better outcome.
CENTERS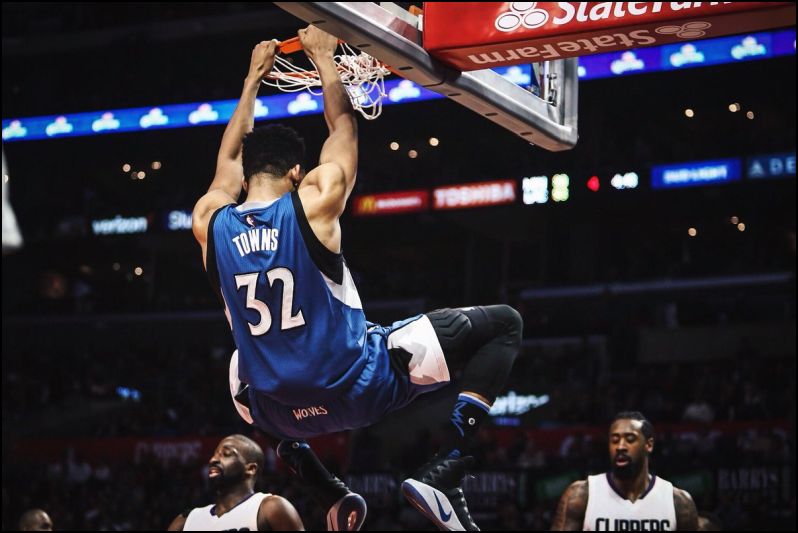 Karl-Anthony Towns, MIN at CHA
FanDuel = $11,500
DraftKings = $10,800
This has the potential to be one of the larger mismatches of the night. Towns stormed out of the gate with 36 points, 14 rebounds, three assists, three steals and three blocks in his first game against the Nets and now gets to take on a Hornets team that has Cody Zeller and Willy Hernangomez atop their depth chart at center. Although he'll eat up a significant portion of your budget, Towns is also one of the safest options at any position for this slate.
Dewayne Dedmon, SAC vs. POR
FanDuel = $4,500
DraftKings = $4,100
The Kings have a ton of depth, so I wasn't very high on Dedmon in season-long formats this year. However, more playing time could be on the horizon for him with Marvin Bagley (thumb) expected to miss at least the next four weeks. Harry Giles (knee) is also currently on the shelf, leaving Dedmon and Richaun Holmes as their last two options at center. Don't sleep on Dedmon in tournament play.
Author Bio: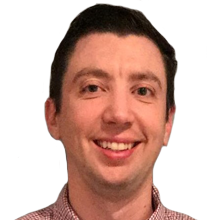 Mike has been covering fantasy sports since 2007, joining Lineup Lab in 2017. An avid player of both season-long fantasy leagues and DFS, Mike's work has appeared on numerous sites, including RotoWire, SportsLine and Sports Illustrated. He's also been featured on DraftKings' nightly show, The Sweat, and was a finalist for the 2018 FSWA Basketball Writer of the Year award. Follow Mike on Twitter @rotomikebarner.