NBA Daily Fantasy Basketball Sleeper Lineup Picks for 1/30/19
*Mike Barner — @rotomikebarner*
Wednesday brings eight games to the table in the NBA. There aren't many exciting matchups, so this is a perfect time to add some juice to the night by playing DFS. Let's highlight a couple of cheaper options at each position that stand out as having favorable opportunities to provide value. Don't forget to sign up for our Newsletter and try our NBA Lineup Optimizer to help build a winning entry on FanDuel and DraftKings.
POINT GUARDS
Jerryd Bayless, MIN vs. MEM
FanDuel = $5,000
DraftKings = $5,000
Things are already looking bleak at point guard for the Timberwolves for this contest. Jeff Teague (foot) and Tyus Jones (ankle) have been ruled out while Derrick Rose (ankle) is listed as questionable. Bayless has been forced into a more prominent role due to all of their injuries and has played well with averages of 15 points, 4.3 rebounds, 6.5 assists and one steal across his last four games. The Grizzlies are a tough defensive team, but if Rose is unable to play again, Bayless should receive enough playing time to still provide value.
Tim Frazier, NO vs. DEN
FanDuel = $3,500
DraftKings = $3,200
Elfrid Payton (ankle) was a late scratch for Tuesday's game against the Rockets, which left Frank Jackson to start. Even though Frazier came off of the bench, he still logged 23 minutes and finished with 10 points, four rebounds, 10 assists and a steal. Across 19 games in which Frazier has played at least 20 minutes, he's provided respectable averages of 7.8 points, 3.9 rebounds, 6.4 assists and 0.9 steals, so he could be someone to take a chance on in tournament play if Payton can't play again.
SHOOTING GUARDS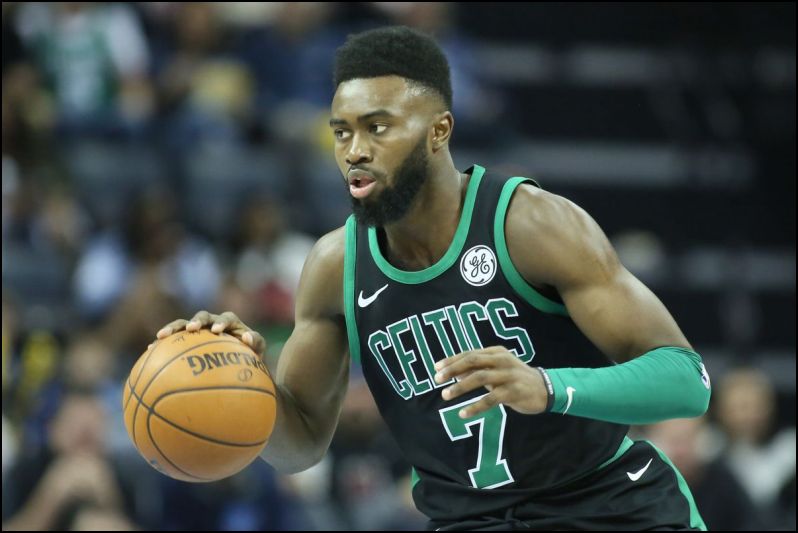 Jaylen Brown, BOS vs. CHA
FanDuel = $4,700
DraftKings = $4,700
The Celtics will likely be without their top offensive weapon Wednesday since Kyrie Irving (hip) is expected to miss his second straight game. Terry Rozier is usually the first name that comes to mind as someone to roster when Irving is out, but don't sleep on Brown. He played 32 minutes Monday and finished with 21 points, six rebounds and two assists. In the previous game that Irving missed against the Cavaliers, Brown scored 23 points to go along with six rebounds and a steal.
Wayne Ellington, MIA vs. CHI
FanDuel = $3,700
DraftKings = $3,500
The Heat are already playing without Goran Dragic (knee) and Derrick Jones Jr. (knee) and could also be missing Tyler Johnson (calf) and Dwyane Wade (knee), who are both listed as questionable for Wednesday. Ellington started with Johnson out Sunday against the Knicks and scored 19 points across 31 minutes. His contributions outside of the scoring column will likely continue to be limited, but he could be someone to take a risk on if he gets another start considering how poorly the Bulls have played defensively.
SMALL FORWARDS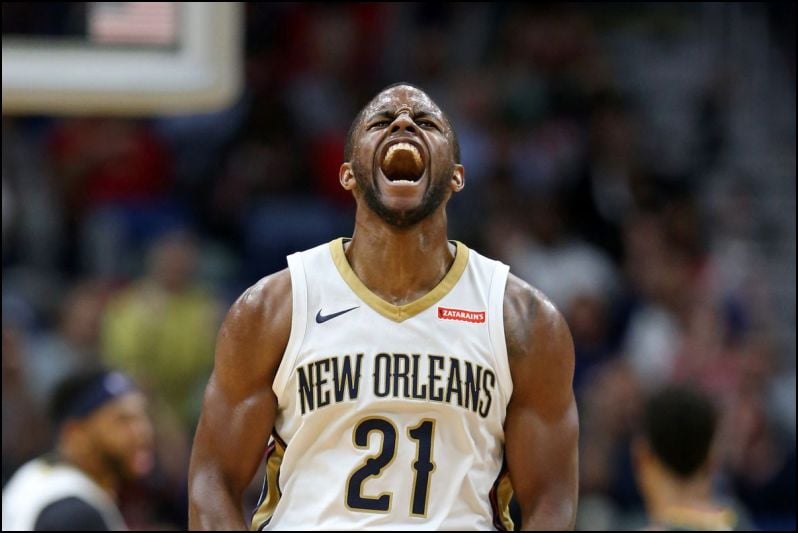 Darius Miller, NO vs. DEN
FanDuel = $4,200
DraftKings = $3,800
With all of the injuries that the Pelicans are dealing with, Miller received another start Tuesday. He played a whopping 40 minutes, which helped him to record 14 points, one rebound, four assists and three steals. He generally makes the most of added playing time, averaging 10.7 points, 2.1 rebounds, 2.4 assists and 0.9 steals across 12 games in which he has logged at least 30 minutes. If Julius Randle (ankle) is out again, Miller is someone to target.
Jabari Parker, CHI at MIA
FanDuel = $4,000
DraftKings = $4,100
Just when we thought Parker was in fantasy wasteland, he explodes for 22 points, nine rebounds, three assists, two steals and two blocks against the Nets on Tuesday. The key was that he played 23 minutes, which was just the second time he has logged at least 20 minutes in a game since the beginning of December. It's hard to count on him to receive added playing time again, but he has the offensive skillset to put up lines like this if given extended run. Considering how cheap he is on both sites, rostering him might be a risk worth taking.
POWER FORWARDS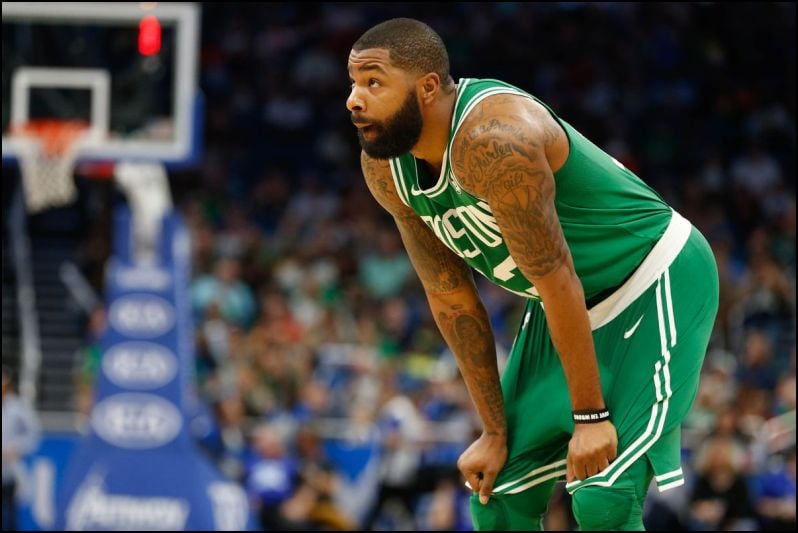 Marcus Morris, BOS vs. CHA
FanDuel = $5,500
DraftKings = $5,300
Morris provided a well-rounded performance against the Nets on Monday, scoring 15 points to go along with eight rebounds, three assists, one steal and two blocks over 31 minutes. He attempted 13 shots and should continue to be relied upon offensively with Irving set to miss Wednesday's game. He's been in a bit of a shooting slump lately, but his role in the offense leaves him with enough upside to warrant consideration.
Derrick Favors, UTA at POR
FanDuel = $5,400
DraftKings = $5,300
Despite averaging just 23 minutes a game, Favors has been able to average 11 points, 7.2 rebounds and 1.2 blocks per contest. He's shooting a career-high 57.1 percent from the field, which has really helped to offset his lack of playing time. After averaging 9.7 points, 7.7 rebounds and 1.7 blocks across three previous games against the Blazers this year, Favors also has some appeal at his reasonable price on both sites.
CENTERS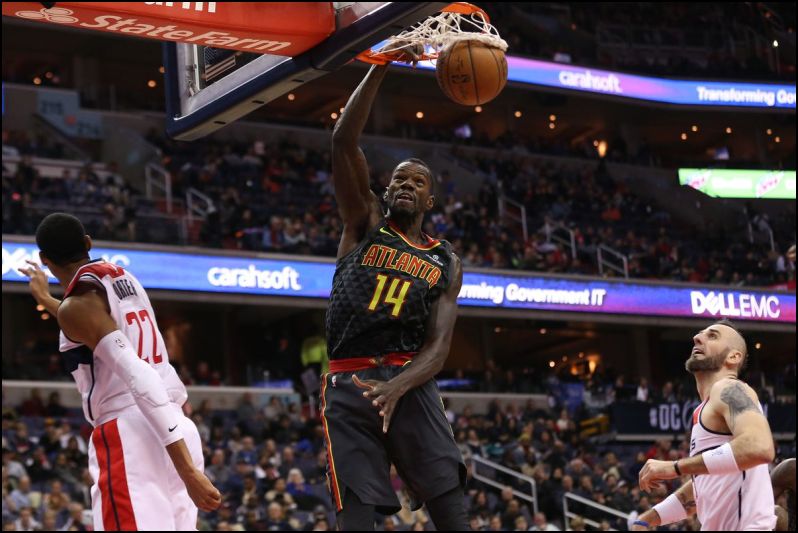 Dewayne Dedmon, ATL at SAC
FanDuel = $6,300
DraftKings = $5,600
The Hawks have to be thrilled with how well Dedmon is playing leading up to the trade deadline. Since they are in the early stages of their rebuilding process, he figures to be one of the players that they try to move. He's averaging 15.5 points, 7.3 rebounds, two assists, 1.3 steals and 1.3 blocks over his last four games and should continue to start moving forward. There could be even more opportunities for him to be productive Wednesday since the Hawks and the Kings are the top-two teams in the league in pace of play.
Mitchell Robinson, NY vs. DAL
FanDuel = $5,000
DraftKings = $4,000
The Knicks seem to be making it clear that Enes Kanter isn't going to play anymore. Luke Kornet (ankle) is still on the shelf, so Robinson is going to have a secure role with their second unit. Over the last four games without both players, Robinson has averaged 8.5 points, 3.5 rebounds, 1.3 steals and three blocks. Expect his scoring upside to remain limited, but his defensive abilities make him an intriguing tournament option.
Author Bio: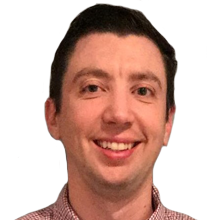 Mike has been covering fantasy sports since 2007, joining Lineup Lab in 2017. An avid player of both season-long fantasy leagues and DFS, Mike's work has appeared on numerous sites, including RotoWire, SportsLine and Sports Illustrated. He's also been featured on ESPN Radio and DraftKings' nightly show, The Sweat.