*Mike Barner — @rotomikebarner*
The hot topic in the NBA is Thursday's trade deadline. Some keys moves have already been made with potentially more in the works. While we wait to see things unfold, we have seven games to select cheap value plays from Wednesday. Don't forget to sign up for our Newsletter and try our NBA Lineup Optimizer to help build a winning entry on FanDuel and DraftKings.
POINT GUARDS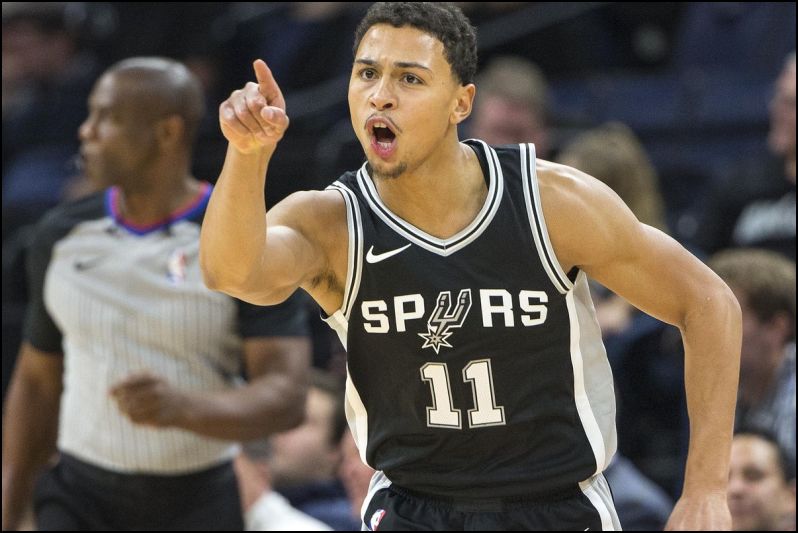 Bryn Forbes, SA at GS
FanDuel = $4,400
DraftKings = $4,300
The Spurs are the poster child for cheap value plays Wednesday. Not only will they be missing three players from their depth chart, but they are three of their best ones in DeMar DeRozan (rest), LaMarcus Aldridge (rest) and Derrick White (heel). On the offensive end, those three average a combined 52.1 points per game. Forbes' average of 12.1 points per game ranks fourth on the team behind DeRozan, Aldridge and Rudy Gay (14.2), so expect him to see more shot attempts in this game.
Patty Mills, SA at GS
FanDuel = $4,300
DraftKings = $4,200
Mills enters this contest having averaged 13.3 points, 2.1 rebounds, 3.3 assists and one steal across his last seven games. He can score in bunches, so he too should be tasked with helping to offset the absences of DeRozan and Aldridge. The Warriors play at the 10th-fastest pace (101.8 possessions per game) in the league, which should also help increase Mills' upside.
SHOOTING GUARDS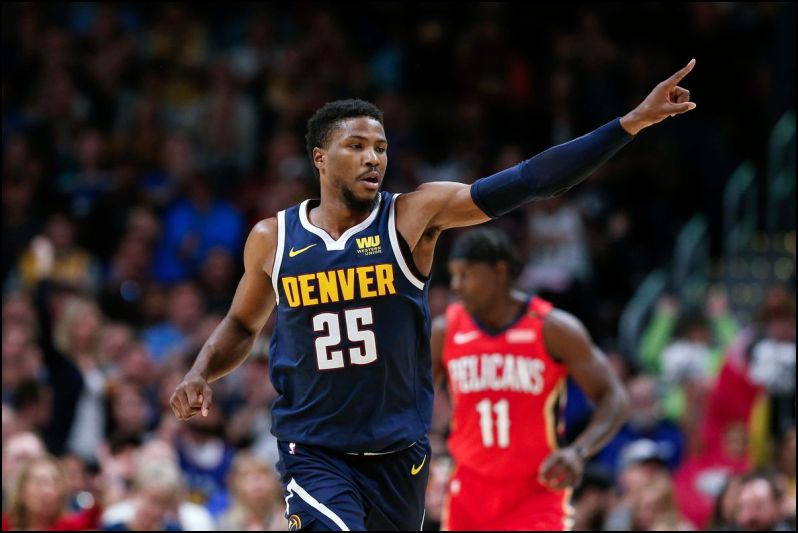 Malik Beasley, DEN at BKN
FanDuel = $5,100
DraftKings = $5,700
The Nuggets have already ruled out Gary Harris (groin) on Wednesday, which should leave Beasley with another start. They could also be without Jamal Murray (ankle) and Paul Millsap (ankle), who are both listed as questionable. With Beasley averaging 20.9 points, 2.3 rebounds and 1.1 steals across his last seven games, look for him to once again cash in on his added playing time.
Marco Belinelli, SA at GS
FanDuel = $4,300
DraftKings = $4,000
The veteran Belinelli is only averaging 22 minutes a game, which would be his lowest mark since the 2014-15 season. Ironically, that was the final season of his first stint with the Spurs. His overall numbers don't stand out, but he has been more productive lately by averaging 14.7 points, 2.2 rebounds and 2.3 assists across his last 13 games. Despite his lack of defensive contributions, he's yet another Spur worth considering in tournament play.
SMALL FORWARDS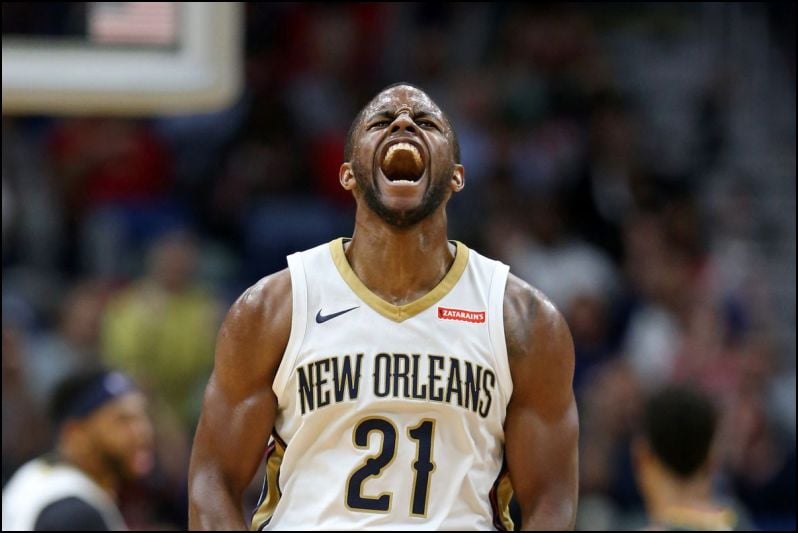 Darius Miller, NO at CHI
FanDuel = $4,800
DraftKings = $4,800
The Pelicans have the ability to change the landscape of the league by trading away Anthony Davis (finger). While they continue to field offers, they've kept Davis on the sidelines despite a recent report that he's healthy enough to play. With Davis, Nikola Mirotic (calf), Julius Randle (ankle), Elfrid Payton (ankle) and E'Twaun Moore (quadriceps) all potentially out again, Miller should receive plenty of playing time. That's key considering the Pelicans play at the sixth-fastest pace (103.1).
Davis Bertans, SA at GS
FanDuel = $4,300
DraftKings = $4,100
Yes, I've mentioned a lot of Spurs. But their situation Wednesday presents an opportunity to pounce on. Bertans already started their last game Monday against the Kings and scored 11 points to go along with eight rebounds, two assists and a steal. In another start last week against the Suns, he recorded 18 points, five assists, four steals and a block. It's hard to pass him up at this cheap price on both sites.
POWER FORWARDS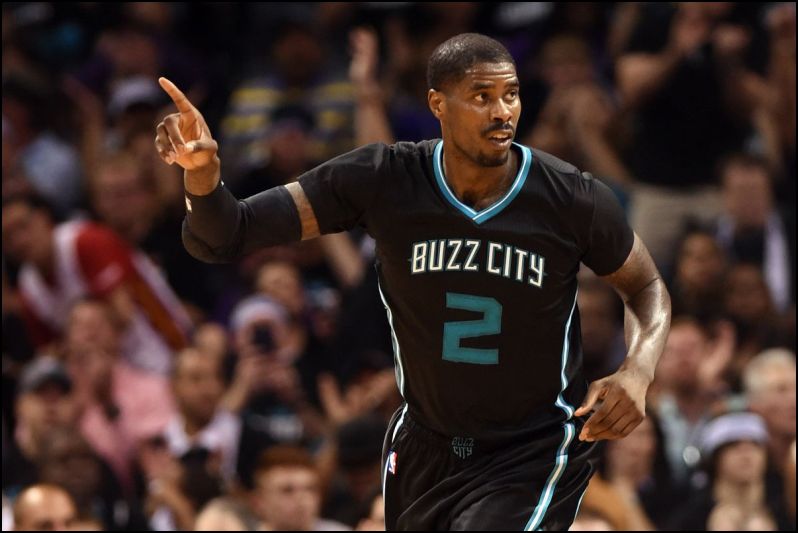 Marvin Williams, CHA at DAL
FanDuel = $5,500
DraftKings = $4,900
The Hornets looked to be closing in on a trade for Marc Gasol on Tuesday, but that deal has reportedly fallen apart. The two teams might still try to make a deal work, which could have a significant impact on the Hornets' depth chart Wednesday. As long as Williams isn't dealt, he's someone to target against a Mavericks team that has very little size up front after their trade with the Knicks.
Kenrich Williams, NO at CHI
FanDuel = $5,400
DraftKings = $5,000
As long as the Pelicans remain shorthanded, Williams is a great option to consider. He's logged at least 30 minutes in each of their last four games, which helped him to average 12.3 points, 10 rebounds, three assists and one block during that stretch. The Bulls are about as big of a dumpster fire as there is in the league right now, so expect Williams to at least approach a double-double again in this contest.
CENTERS
Mason Plumlee, DEN at BKN
FanDuel = $5,000
DraftKings = $4,400
Plumlee started in place of Millsap against the Pistons on Monday and came through with 15 points, 11 rebounds, six assists and two steals across 33 minutes. That leaves him with averages of 10.3 points, 10.5 rebounds and 3.3 assists over four games in which he has played at least 30 minutes. Even if Millsap does return, Plumlee could provide value in a bench role since the Nets allow the second-most DraftKings points per game and the third-most FanDuel points per game to opposing centers.
Jakob Poeltl, SA at GS
FanDuel = $3,500
DraftKings = $3,200
Ok, this is the final player on the Spurs that I'll talk about. I promise. With Aldridge out, Pau Gasol and Poeltl will be left to carry the load at center. Gasol has logged at least 20 minutes in a game only two times over the last month, so don't expect him to all of a sudden spend a ton of time on the floor. If this game were to be a blowout, that would also work in Poeltl's favor since Gasol would likely be on the bench a lot in the second half. At such a cheap price, Poeltl could be a difference maker in tournament play.
Author Bio: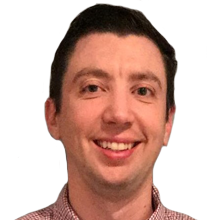 Mike has been covering fantasy sports since 2007, joining Lineup Lab in 2017. An avid player of both season-long fantasy leagues and DFS, Mike's work has appeared on numerous sites, including RotoWire, SportsLine and Sports Illustrated. He's also been featured on ESPN Radio and DraftKings' nightly show, The Sweat.