NBA Daily Fantasy Basketball Sleeper Lineup Picks for 2/4/19
*Mike Barner — @rotomikebarner*
There's not a lot of action in the NBA on Monday with just six games on the schedule. However, with several teams battling injuries, there are still a lot of great cheap value play options. Let's highlight a couple at each position that could prove to be profitable. Don't forget to sign up for our Newsletter and try our NBA Lineup Optimizer to help build a winning entry on FanDuel and DraftKings.
POINT GUARDS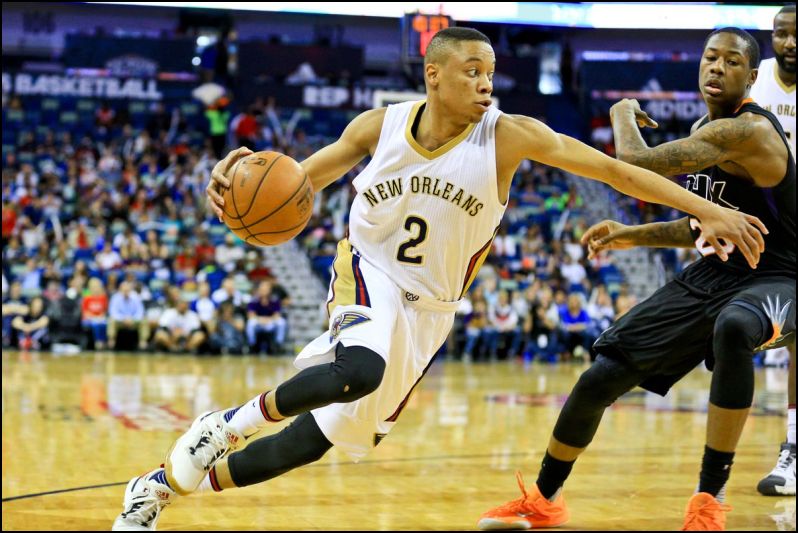 Tim Frazier, NO vs. IND
FanDuel = $4,400
DraftKings = $3,900
With the trade deadline coming up this week, the Pelicans aren't going to push any of their best players to rush back from injury. Elfrid Payton (ankle) will sit out once again, leaving a significant void at point guard. Frank Jackson has started three straight games with Payton sidelined, but Frazier has also seen an expanded role off the bench. Frazier averaged 7.7 points, 5.3 rebounds, 8.7 assists and one steal across those three contests and is a great option despite this matchup against a tough Pacers' defense.
Patty Mills, SA at SAC
FanDuel = $4,100
DraftKings = $4,100
Derrick White (heel) is going to sit out Monday, leaving the starting point guard spot up for grabs on the Spurs. Even if Mills doesn't get the nod, he is going to see added playing time either way. The majority of Mills' contributions come from the scoring column, which isn't bad news for his prospects in this game considering the Kings play at the second-fastest pace (104.2 possessions per game) and are tied for the fourth-most points allowed per game (114.9) in the league.
SHOOTING GUARDS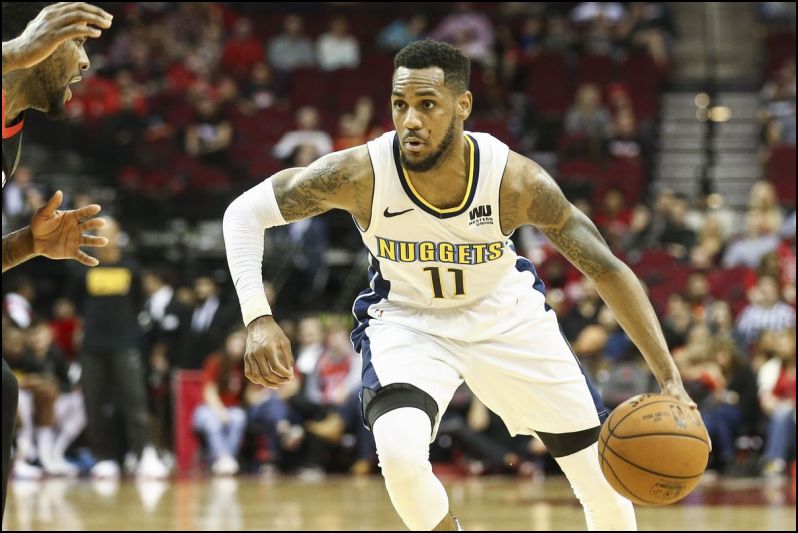 Monte Morris, DEN at DET
FanDuel = $5,800
DraftKings = $6,000
Morris has started each of the last three games for the Nuggets with Jamal Murray (ankle) on the sidelines. To say he's made the most of those starts would be an understatement considering he averaged 18.3 points, 6.7 rebounds, 8.3 assists and 1.7 steals. If Murray is out again Monday, Morris makes for a great option despite his increasing price tag.
Malik Beasley, DEN at DET
FanDuel = $4,900
DraftKings = $5,500
Murray hasn't been the only injured member of the Nuggets' backcourt with Gary Harris (groin) also sidelined their last two games. However, unlike Murray, Harris has already been ruled out Monday. That should leave plenty of playing time for Beasley, who has averaged 14.7 points, 3.1 rebounds and 1.5 assists across 35 games in which he has logged at least 20 minutes this season. His upside isn't as high as Morris' if Murray is out, but at his reduced price, Beasley is also an appealing option.
SMALL FORWARDS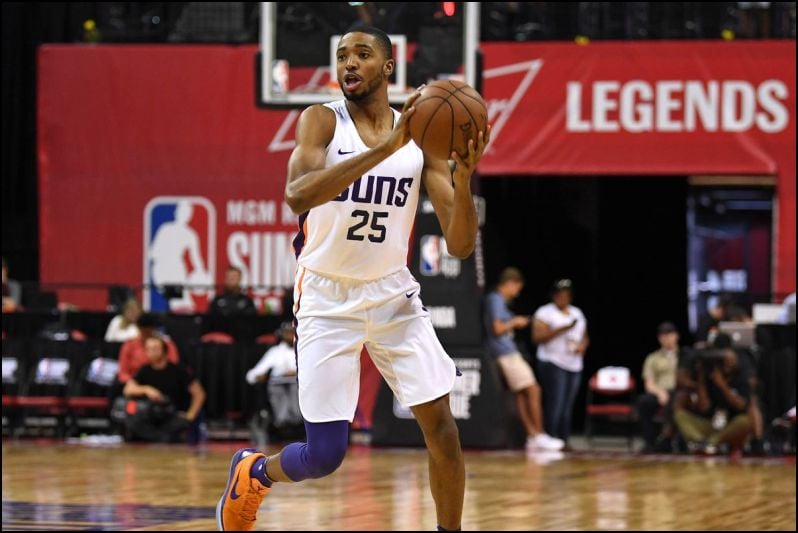 Mikal Bridges, PHO vs. HOU
FanDuel = $5,700
DraftKings = $4,400
The Suns have a lot of wing players, but their positional log jam has been freed up a bit with T.J. Warren (ankle) and De'Anthony Melton (ankle) on the shelf. Elie Okobo has been starting in place of Melton at point guard, but Bridges has logged at least 35 minutes in all four games since Melton went down. Bridges has been extremely productive during that stretch, averaging 14.3 points, 5.5 rebounds, 1.8 assists and 2.3 steals.
Darius Miller, NO vs. IND
FanDuel = $4,800
DraftKings = $4,800
Miller is another player who has benefited from the massive amount of injuries on the Pelicans. He's been forced to start four of their last five games, leaving him to average 15.3 points, four rebounds, three assists and 1.5 steals across those four contests. Considering the Pelicans play at the fifth-fastest pace (103.1) in the league, Miller should receive enough opportunities to provide value based on his expanded role.
POWER FORWARDS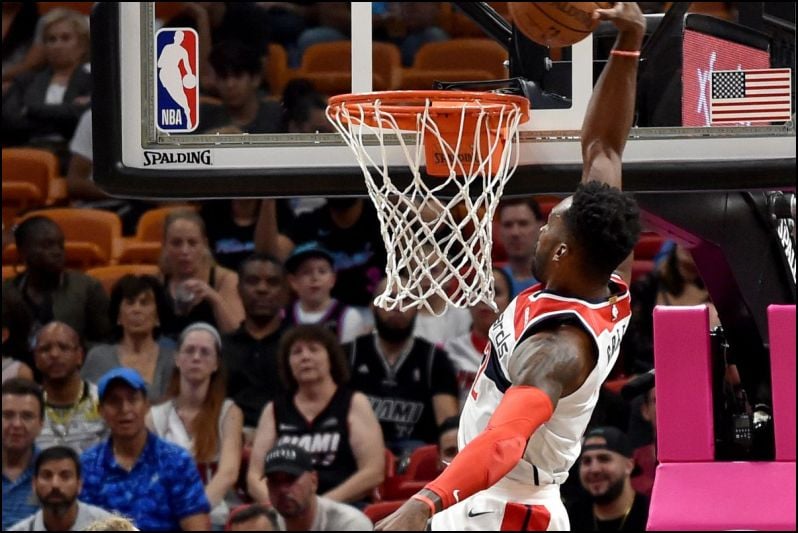 Jeff Green, WAS vs. ATL
FanDuel = $5,400
DraftKings = $4,900
This is an extremely appealing game from a DFS perspective. Both the Wizards and Hawks are in the top-nine in pace of play and both allow at least 115.6 points per game. Keeping those stats in mind, you want to try and target a couple of the cheaper options in this game for your lineup. Not only is Green averaging 15.2 points, 3.3 rebounds and 2.4 assists across his last 10 games, but he also averaged 17 points, 6.5 rebounds and four assists in two previous meeting with the Hawks this year.
Kenrich Williams, NO vs. IND
FanDuel = $4,900
DraftKings = $4,300
Things are so bad on the injury front for the Pelicans that their undrafted rookie Williams has been forced to log extended minutes. It's hard to argue with the results, though, since he has averaged 13.7 points, 10.7 rebounds, 2.3 assists and one block across their last three games. With so few healthy options to push him for playing time, taking a chance on him continuing his recent run of success is not a crazy idea in tournament play.
CENTERS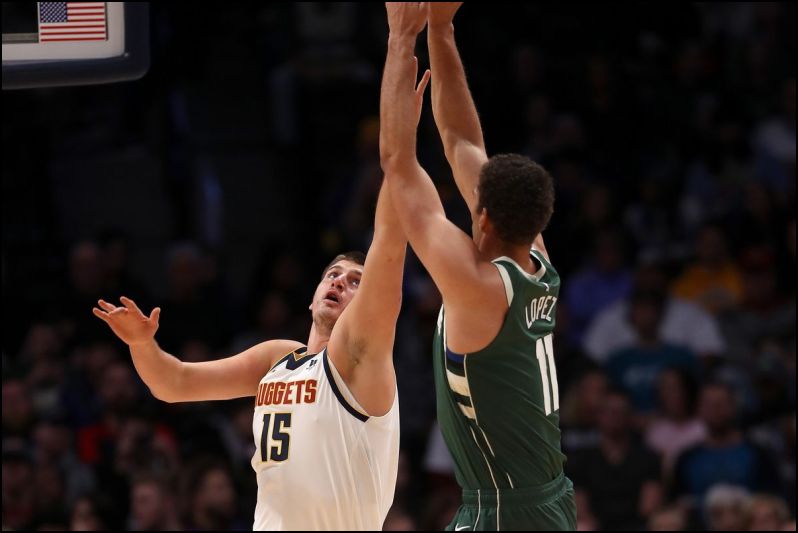 Brook Lopez, MIL at BKN
FanDuel = $6,400
DraftKings = $5,400
Targeting centers who face the Nets is usually a wise strategy since they allow the second-most DraftKings points per game and the third-most FanDuel points per game to the position. Lopez exploded for 24 points the first time these two teams met this season, which was a game played in Milwaukee. Look for him to shine once again in his return to his old stomping grounds in Brooklyn.
Dewayne Dedmon, ATL at WAS
FanDuel = $5,700
DraftKings = $5,600
Dedmon is playing well heading into this contest with averages of 13.3 points, seven rebounds, 1.3 steals and 1.3 blocks over his last seven games. This is another great matchup for him, especially with the Wizards' lack of size up front. The only cause for concern with Dedmon is that the Hawks are likely shopping him with the trade deadline approaching Thursday. Just be sure to monitor the news leading up to this game to make sure he hasn't been dealt yet.
Author Bio: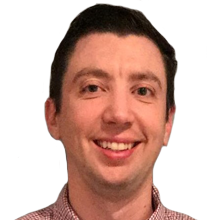 Mike has been covering fantasy sports since 2007, joining Lineup Lab in 2017. An avid player of both season-long fantasy leagues and DFS, Mike's work has appeared on numerous sites, including RotoWire, SportsLine and Sports Illustrated. He's also been featured on ESPN Radio and DraftKings' nightly show, The Sweat.