NBA Daily Fantasy Basketball Sleeper Lineup Picks for 11/13/18
*Mike Barner — @rotomikebarner* 
There's not much to see in the NBA with only three games on the schedule Tuesday. Even though there are far fewer value play options than usual, there are still a lot of viable ones that could help you finish the evening a winner. Don't forget to sign up for our Newsletter and try our Playerlab tool, where you can filter the stats that matter the most and help build a winning entry on FanDuel and DraftKings.
POINT GUARDS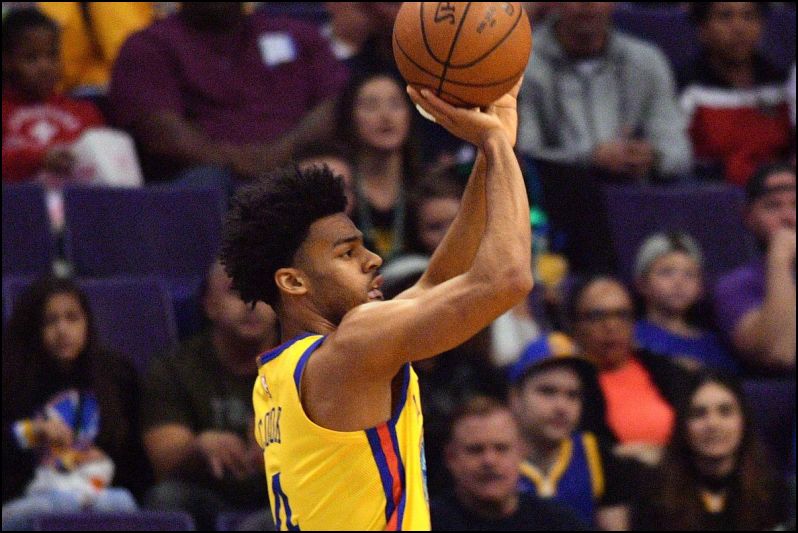 Quinn Cook, GS vs. ATL
FanDuel = $5,800
DraftKings = $5,500
After shinning with Stephen Curry (groin) out Saturday, Cook had just seven points and two assists Monday against the Clippers. Draymond Green and Shaun Livingston both returned Monday, which likely ate into Cook's production. Curry will be out again Tuesday and it wouldn't be surprising if Green and/or Livingston played limited minutes in the second night of a back-to-back set, especially considering this matchup. If the Warriors jump out to an early lead, Cook could get plenty of shots in garbage time.
Collin Sexton, CLE vs. CHA
FanDuel = $5,700
DraftKings = $5,100
The Cavaliers are this year's version of the 2017-18 Clippers. They have been decimated by injuries, including to point guard George Hill (shoulder). Sexton has started two games in his absence, averaging 17.5 points, three rebounds, and two assists. With plenty of minutes likely in the cards again for this contest, Sexton is a viable option in tournament play.
SHOOTING GUARDS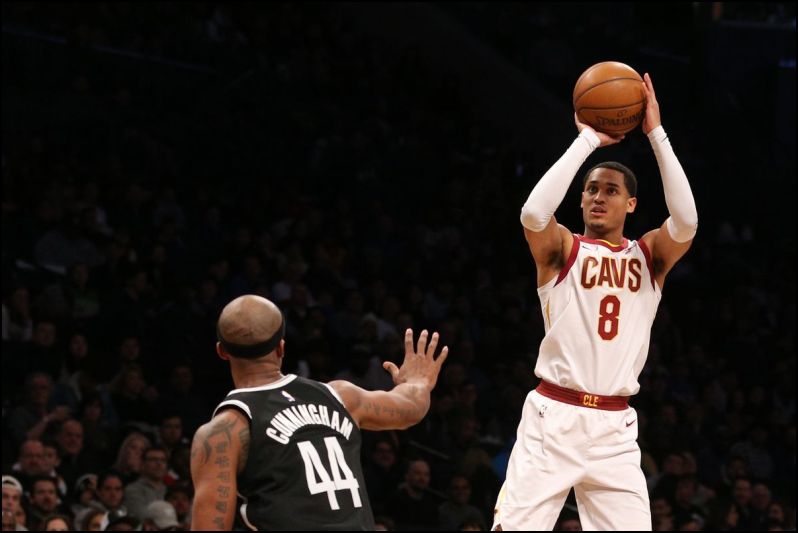 Jordan Clarkson, CLE vs. CHA
FanDuel = $5,700
DraftKings = $5,700
Clarkson is still coming off the bench for the Cavaliers, but that doesn't mean he doesn't have value. His 27.9 percent usage rate is highest on the team, second only to the injured Kevin Love. That's helped Clarkson average 15.2 points and 1.3 three-pointers despite playing just 24 minutes a game. With no reinforcements in site Tuesday, Clarkson again has the potential for a big offensive performance.
Malik Monk, CHA at CLE
FanDuel = $4,300
DraftKings = $4,700
The last time these two teams met, the Hornets dismantled the Cavaliers by 32 points. Monk logged 21 minutes in that contest, scoring 16 points to go along with five assists. After averaging just 14 minutes a game during his rookie season, Monk is averaging 23 minutes this year as a key part of their second unit. With how poorly the Cavaliers are playing, it wouldn't be surprising if the Hornets win yet again in dominating fashion. The Hornets might take that as an opportunity to limit the playing time of some of their starters, potentially leaving Monk with an expanded role.
SMALL FORWARDS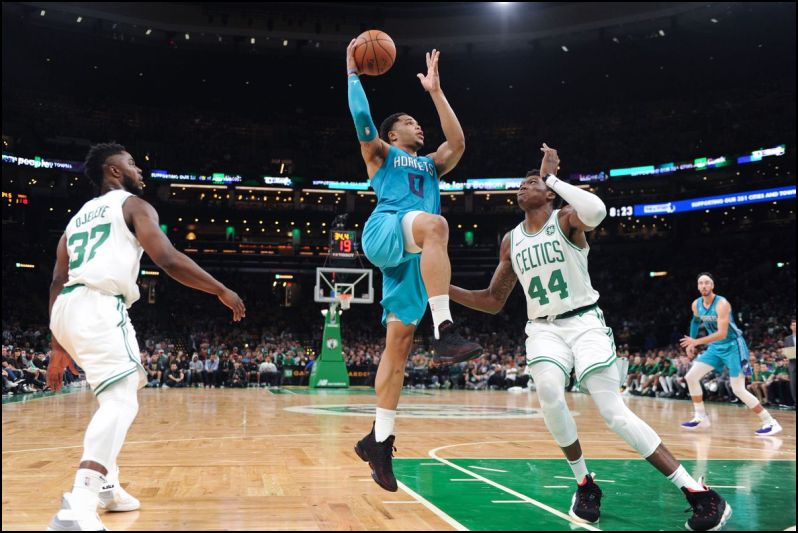 Miles Bridges, CHA at CLE
FanDuel = $5,200
DraftKings = $3,700
Michael Kidd-Gilchrist (ankle) has been ruled out for this game, which should leave Bridges with added playing time, regardless of the score. Across five games in which Bridges has played at least 20 minutes this year, he's averaging 10.8 points, 5.4 rebounds, and 1.4 three-pointers. His price isn't overly cheap on FanDuel, but he's a great option on DraftKings.
Alfonzo McKinnie, GS vs. ATL
FanDuel = $3,700
DraftKings = $3,600
This game could really favor the players on the second unit for the Warriors. The Hawks are not only a terrible team, but they play at the fastest pace (107.5 possessions per game) in the league. Even without Curry, the Warriors should win this one going away. McKinnie could get added playing time in a blowout, bringing him onto the DFS radar. Over the five games in which McKinnie has logged at least 20 minutes, he is averaging 10.4 points, 5.4 rebounds, and 1.8 three-pointers.
POWER FORWARDS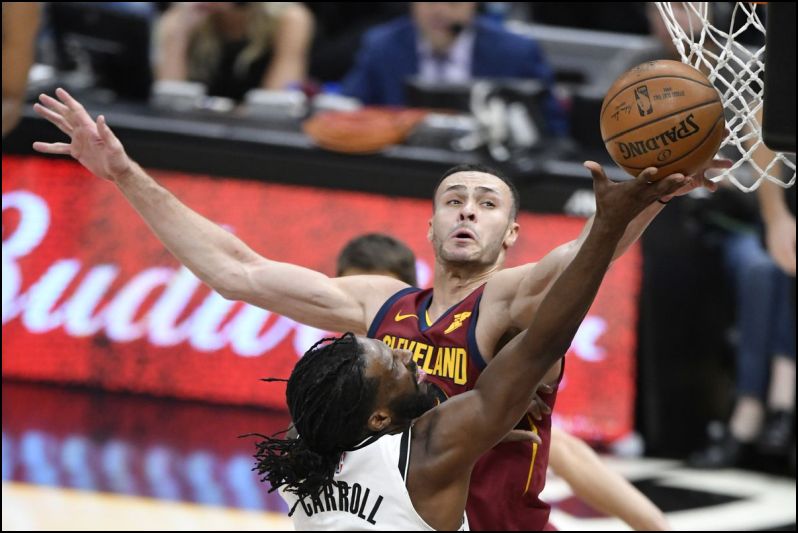 Larry Nance Jr., CLE vs. CHA
FanDuel = $5,900
DraftKings = $5,200
The Cavaliers seemed set on leaving Nance as their backup center, but they don't have any choice but to start him at power forward with all of their injuries. In his first start against the Bulls on Saturday, Nance scored just two points but had 14 rebounds and four blocks. His scoring upside might not be great, but he's also not going to shoot 1-for-8 from the field often, either, which he did in that contest. As long as he's starting, he's a viable a cheap option in tournament play.
Omari Spellman, ATL at GS
FanDuel = $4,400
DraftKings = $4,500
John Collins (ankle) appears to be nearing a return, which should end Spellman's run as a starter. However, with Collins expected to be out again Tuesday, Spellman should again retain that role. Spellman went cold from the field Sunday against the Lakers but still hauled in nine rebounds. He had recorded a double-double in both of his previous two games, as well. Don't' expect the score to have an impact on his playing time either way.
CENTERS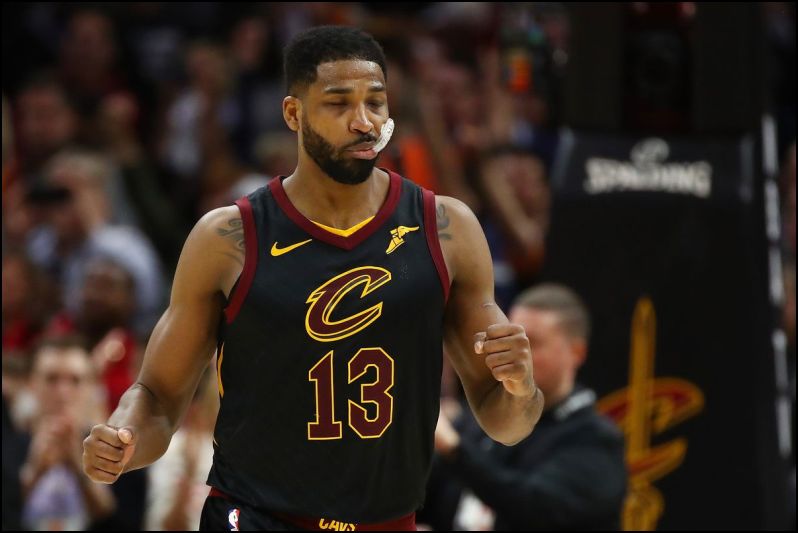 Tristan Thompson, CLE vs. CHA
FanDuel = $6,100
DraftKings = $5,700
Not much has gone right for the Cavaliers, but the play of Thompson has been one of their few bright spots. His playing time has jumped up to 28 minutes a game, helping him average 10.2 points and 10.2 rebounds. He's actually logged at least 31 minutes in each of the last three contests, averaging 17 points and 14.3 rebounds. Although he's not overly cheap anymore, he is still someone to target on this limited slate.
Willy Hernangomez, CHA at CLE
FanDuel = $4,400
DraftKings = $3,500
There are few backup centers who can put up stats in a hurry as Hernangomez can. Despite playing 15 minutes a game, he's still averaging 7.9 points and 5.4 rebounds. When the Hornets blew out the Cavaliers in their last meeting, it enabled Hernangomez to log 20 minutes off the bench. He cashed in the added playing time with 11 points, seven rebounds, three assists, and two blocks. His minutes will likely be dependant on the score again, but he could be worth the risk at his dirt cheap price on both sites.