*Mike Barner — @rotomikebarner*
The NBA doesn't let up Tuesday with eight more games on the schedule. With the combination of a busy slate and plenty of injuries throughout the league, we have some great value play options to consider. Don't forget to sign up for our Newsletter and try our NBA Lineup Optimizer to help build a winning entry on FanDuel and DraftKings.
POINT GUARDS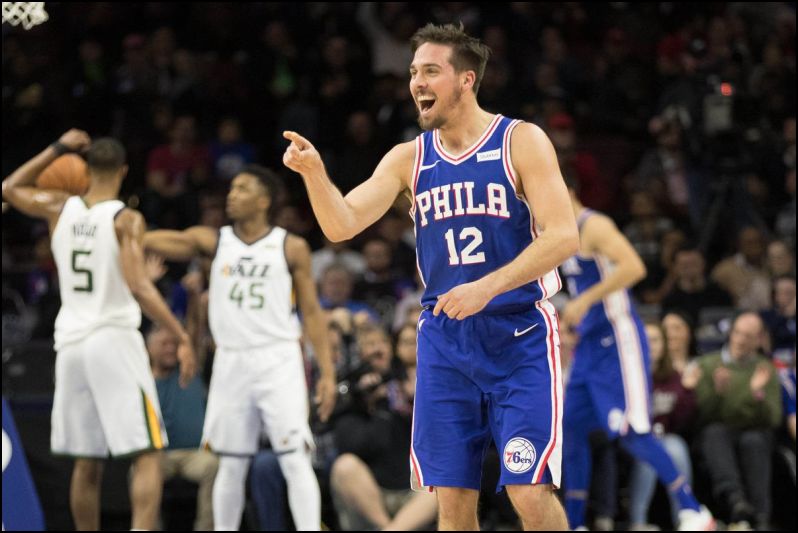 T.J. McConnell, PHI vs. WAS
FanDuel = $4,700
DraftKings = $4,300
McConnell continues to provide excellent defensive contributions by averaging 1.5 steals across his last 20 games. His scoring numbers aren't always there, but his steals and assists still make him someone to consider. This also stands out as an excellent matchup for him with both the Sixers and the Wizards in the top-nine in the league in pace of play.
De'Anthony Melton, PHO vs. SAC
FanDuel = $4,500
DraftKings = $4,100
Devin Booker (back) didn't practice Monday after having to leave Sunday's game against the Hornets. Melton was forced to play 26 minutes in that contest and finished with five points, seven rebounds, four assists, and a steal. If Booker is unable to play, Melton has some upside against a Kings team that plays at the second-fastest pace (104.9 possessions per game). Even if Booker is able to give it a go, Melton might be worth a look in tournament play based on the Suns' overall lack of depth at point guard.
SHOOTING GUARDS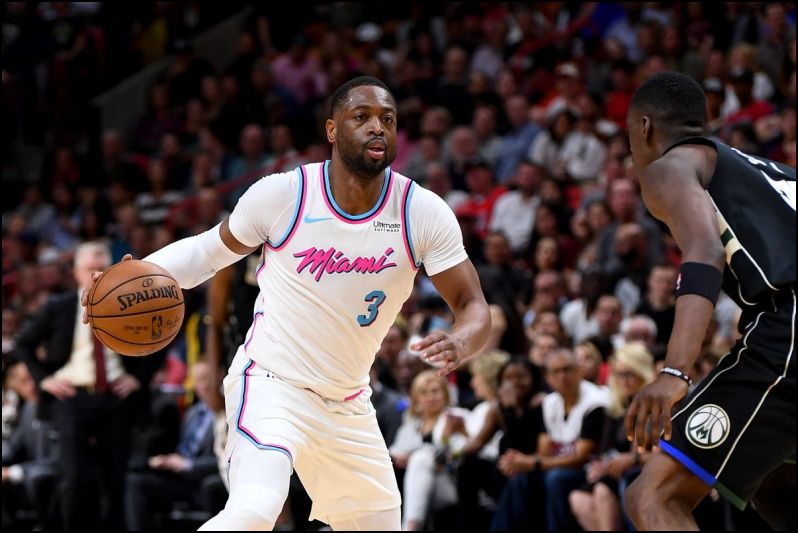 Dwyane Wade, MIA vs. DEN
FanDuel = $5,300
DraftKings = $5,000
Wade might be in the twilight of his career, but don't sleep on him Tuesday. He comes into this game playing well, averaging 13.1 points, 3.9 rebounds, and four assists across his last nine games. With Goran Dragic (knee) out, Wade should continue to see added opportunities to help facilitate the Heat's offense. This isn't necessarily a great matchup against a tough Nuggets' defense, but Wade is still priced low enough on both sites to warrant consideration.
Josh Okogie, MIN at OKC
FanDuel = $4,300
DraftKings = $4,300
It's going to be important to monitor the Timberwolves' rotations over their next few games with Tom Thibodeau out as their head coach. Thibodeau was notorious for having short rotations and riding his starters for heavy minutes, so there could be a few players that have significant swings in value. The good news for Tuesday from a minutes projection perspective is that both Derrick Rose (ankle) and Robert Covington (ankle) have already been ruled out. Okogie could receive another starting nod, as a result. Across 10 previous starts, he has averaged 7.8 points, 4.3 rebounds, 1.7 assists, and one steal.
SMALL FORWARDS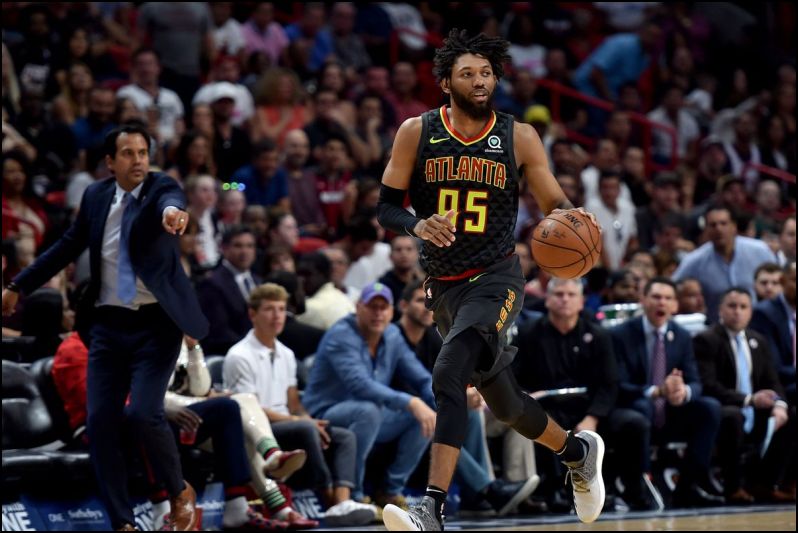 DeAndre' Bembry, ATL at TOR
FanDuel = $5,400
DraftKings = $4,600
Another team battling various injuries is the Hawks, who will be without Taurean Prince (ankle) and Kent Bazemore (ankle) for this matchup against the Raptors. Bembry has been forced into more playing time of late and has come through with averages of 10.4 points, 4.6 rebounds, two assists, and 1.1 steals across his last seven games. Even though this will be a tough task against a good defensive team, the Hawks play at the fastest pace (105.5) in the league, leaving Bembry with some upside based on his expanded role.
Otto Porter Jr., WAS at PHI
FanDuel = $4,900
DraftKings = $5,600
Porter stands out as a great cheap option, especially on FanDuel. He hasn't played more than 24 minutes in any of his three games since returning from injury, but that hasn't stopped him from averaging 17 points, six rebounds, three assists, and 1.5 steals across his last two contests. This game should be played at a fast pace and Porter is said to have no minute's restriction, further making a case to roll with him in your entry.
POWER FORWARDS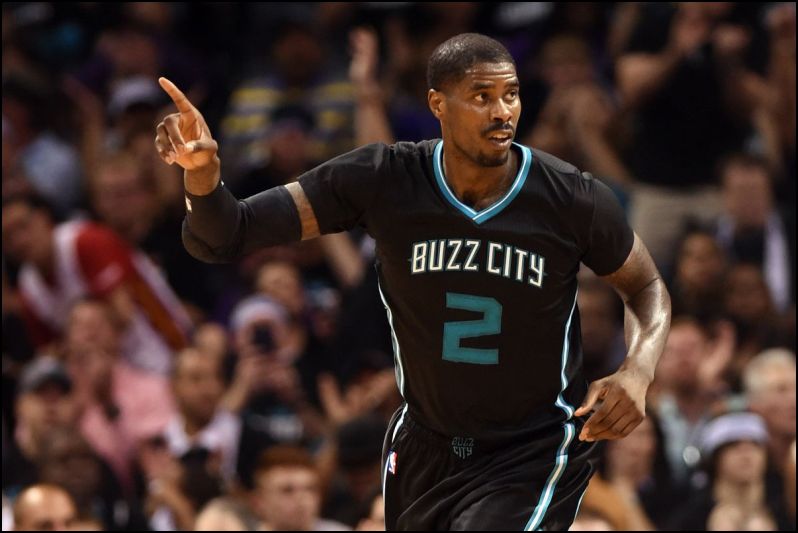 Marvin Williams, CHA at LAC
FanDuel = $5,500
DraftKings = $5,300
Williams' averages for the season aren't really anything to get overly excited about. However, he's heated up after a slow start, averaging 13.5 points, 6.4 rebounds, and one steal across his last 10 games. He's been especially hot from behind the arc, draining at least two three-pointers in a game eight times during that stretch. The Clippers allow the seventh-most points per game (114.3) in the league, setting up Williams with a favorable opportunity to continue his recent run of success.
Josh Jackson, PHO vs. SAC
FanDuel = $4,100
DraftKings = $4,900
If Booker doesn't play in this game, Jackson is another option who could stand to benefit from his absence. Jackson has had a hard time finding consistent playing time, but he's averaged 11.2 points, 4.6 rebounds, three assists, and one steal across 25 games in which he has logged at least 20 minutes.
CENTERS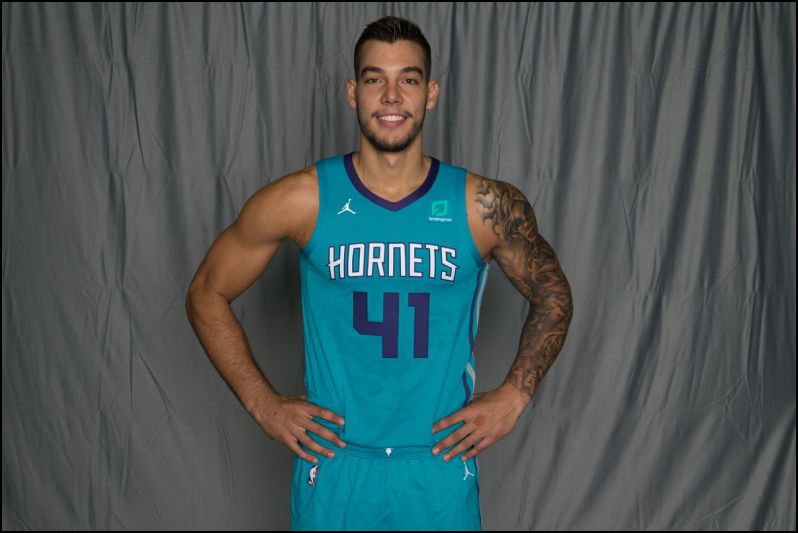 Willy Hernangomez, CHA at LAC
FanDuel = $5,100
DraftKings = $4,400
After Cody Zeller (hand) went down, the Hornets immediately turned to Hernangomez as their starting center. However, his stint in that role lasted just one game. He's come off of the bench in two games since and has still been productive with averages of 14.5 points, seven rebounds, and 2.4 assists. The Clippers allowed the fifth-most FanDuel and DraftKings points per game to opposing centers, making Hernangomez a great cheap option to target.
Kevon Looney, GS vs. NY
FanDuel = $4,600
DraftKings = $4,000
I'm definitely in favor of rolling with Henrnangomez in your lineup if you want to save money at center. However, if your budget needs even more assistance, Looney could also be productive. The Knicks can't stop anyone right now and continue to change their rotations up front, so it's hard to establish any sort of rhythm defensively. Despite playing with so many stars around him, Looney has still managed to average 8.9 points and 6.4 rebounds over his last seven games.
Author Bio: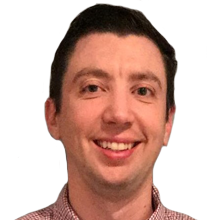 Mike has been covering fantasy sports since 2007, joining Lineup Lab in 2017. An avid player of both season-long fantasy leagues and DFS, Mike's work has appeared on numerous sites, including RotoWire, SportsLine and Sports Illustrated. He's also been featured on ESPN Radio and DraftKings' nightly show, The Sweat.