NBA Daily Fantasy Basketball Sleeper Lineup Picks for 11/6/18
*Mike Barner — @rotomikebarner*
The NBA doesn't bring a ton of action Tuesday with just four games on the schedule. There aren't as many viable cheap value plays, as a result, but let's examine some that could be difference makers for the evening. Don't forget to sign up for our Newsletter and try our Playerlab tool, where you can filter the stats that matter the most and help build a winning entry on FanDuel and DraftKings.
POINT GUARDS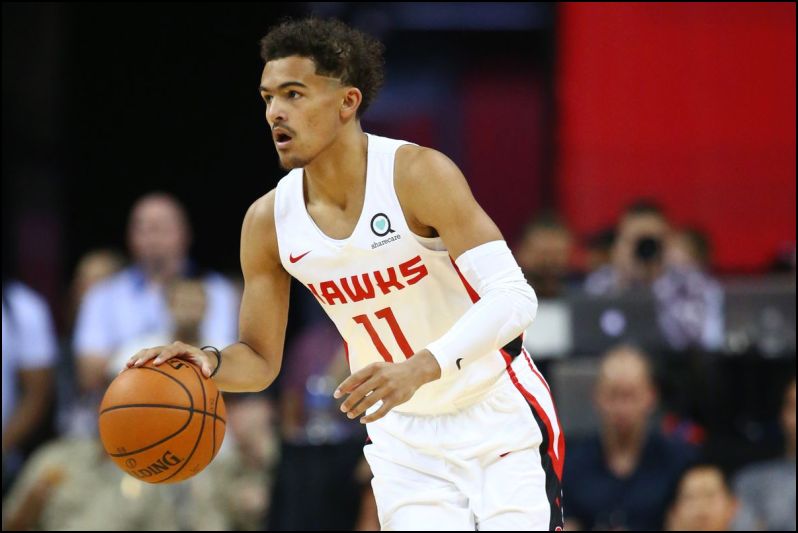 Trae Young, ATL at CHA
FanDuel = $7,500
DraftKings = $7,300
Young certainly doesn't come at a discount, but if you're playing this limited slate on FanDuel, there aren't a lot of great cheap options at point guard. Young is already getting plenty of scoring chances with his 27.9 percent usage rate, but he could be counted on for even more offense with Taurean Prince (ankle) listed as doubtful. Charlotte has allowed the seventh-most DraftKings points per game and the eighth-most FanDuel points per game to opposing point guards, making Young an excellent option for your entry.
Spencer Dinwiddie, BKN at PHO
FanDuel = $5,300
DraftKings = $4,800
With the Nets battling injuries at point guard last year, it allowed Dinwiddie to have a breakout campaign. Although he's come off the bench in all 10 games this year with the Nets healthy, he's still averaging 27 minutes a game. His assists are down at four per game, but his scoring has actually increased with 14.3 points and 2.3 three-pointers per contest. The Suns have struggled defensively yet again this season, leaving Dinwiddie as a viable option Tuesday, even in a reserve role.
SHOOTING GUARDS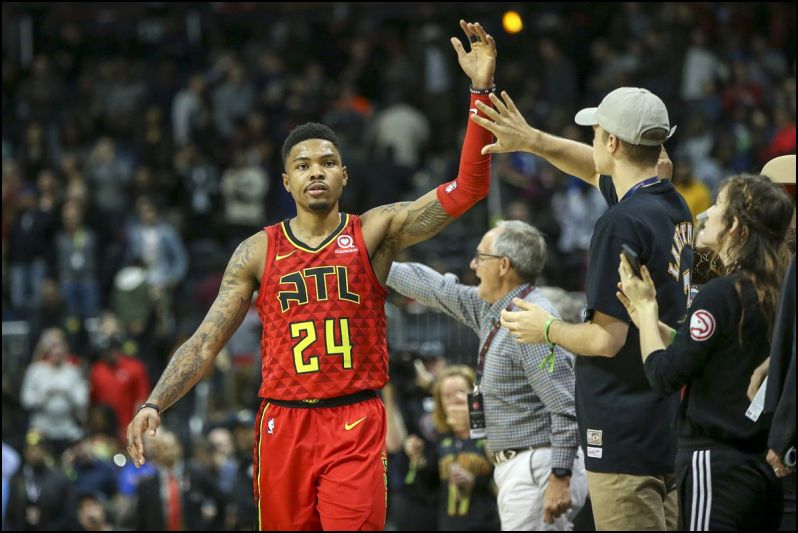 Kent Bazemore, ATL at CHA
FanDuel = $6,400
DraftKings = $5,900
Bazemore is another player on the Hawks who should see an increase in usage if Prince isn't able to play. Bazemore's 21.3 percent usage rate already ranks fourth-highest on the team, behind only Young, Prince, and Jeremy Lin. Add in his 4.4 rebounds, 2.2 assists, and 1.6 steals per contest and Bazemore makes a lot of sense at this reasonable price.
Malik Monk, CHA vs. ATL
FanDuel = $4,600
DraftKings = $4,600
The Hornets have gone with the combination of Jeremy Lamb and Monk at shooting guard this season. Even though Lamb has started all 10 games, they both receive about the same amount of playing time. The 24 minutes a night for Monk has been a significant increase from last year, helping him average 13.4 points and 2.4 three-pointers per contest. If this game gets out of hand early, Monk could really excel in garbage time since the Hawks play at the fastest pace (108.3 possessions per game) in the league.
SMALL FORWARDS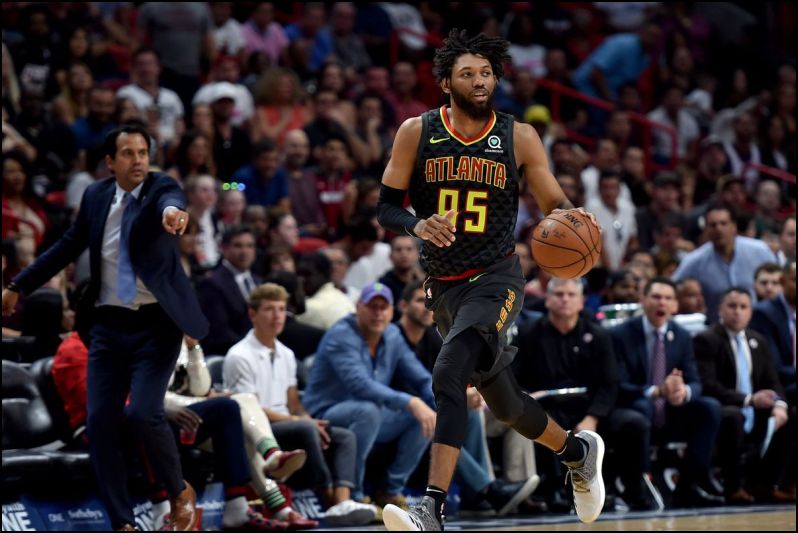 DeAndre' Bembry, ATL at CHA
FanDuel = $4,900
DraftKings = $4,300
Bembry could find his way into the starting five if Prince sits this one out. Even though Bembry is only averaging 25 minutes a game, he's provided respectable all-around averages of 8.6 points, 5.2 rebounds, 2.7 assists, and 1.6 steals. His upside isn't off the charts even with added playing time, but he's still someone to consider at his cheap price on both sites.
Miles Bridges, CHA vs. ATL
FanDuel = $4,000
DraftKings = $3,600
On such a limited slate, sometimes taking a big risk in tournament play can provide a significant return. If this game turns into a blowout, some of the bench players for the Hornets could see a substantial boost in minutes. One of those players could be Bridges, who is averaging 13.7 points, 3.3 rebounds, 1.3 steals, and two three-pointers across the three games in which he has played at least 20 minutes. There is certainly risk here, but taking a chance on the blowout isn't entirely crazy based on the circumstances.
POWER FORWARDS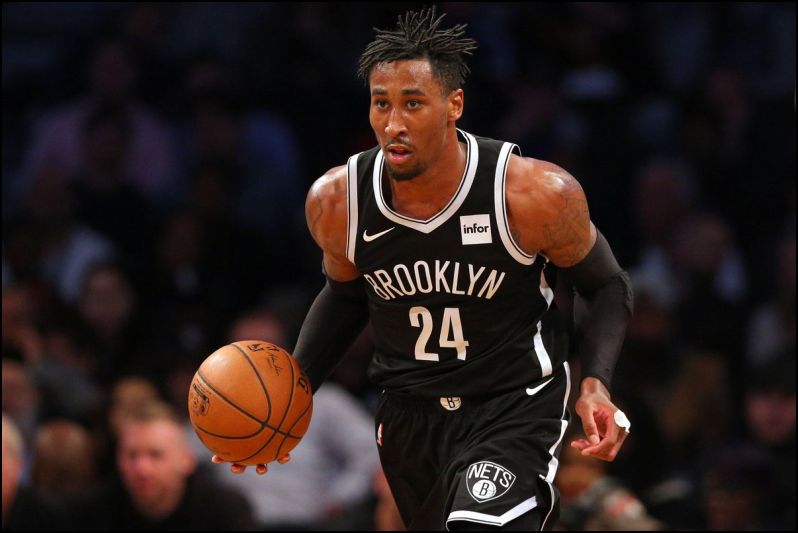 Rondae Hollis-Jefferson, BKN at PHO
FanDuel = $5,300
DraftKings = $4,800
Hollis-Jefferson missed the start of the season due to injury and hasn't been able to regain his starting role since his return. He's only averaging 22 minutes a game off the bench, putting a substantial cap on his upside. With that being said, it seems like it will only be a matter of time before he overtakes Jared Dudley in the starting lineup. After posting 21 points, six rebounds and three assists Sunday against the Sixers in 30 minutes, Hollis-Jefferson could get a few extra minutes again Tuesday.
Al-Farouq Aminu, POR vs. MIL
FanDuel = $5,100
DraftKings = $5,400
Aminu leaves a lot to be desired on the offensive end of the floor, averaging only eight points per game and shooting 38 percent from the field. He's averaged at least 10 points per game in a season only one time in his career, so don't expect him to go on a scoring binge anytime soon. Even taking that into consideration, you shouldn't just avoid him when crafting your lineup. With 8.9 rebounds a contest, he's at least a threat to approach a double-double on a nightly basis.
CENTERS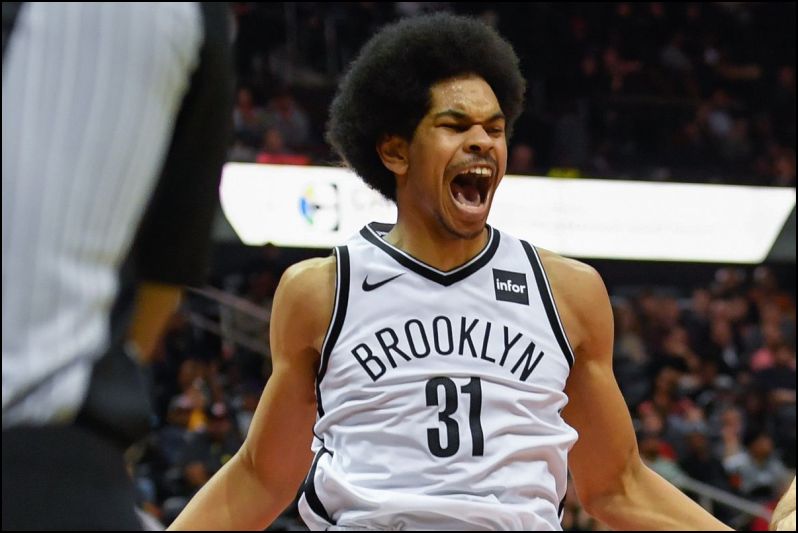 Jarrett Allen, BKN at PHO
FanDuel = $6,700
DraftKings = $5,200
Allen showed signs of promise as a rookie last year. The Nets have upped him to 27 minutes a game through their first 10 contests, helping him average 11.7 points and 7.7 rebounds. He's been extremely efficient from the field with a 61.3 percent shooting percentage and contributes on the defensive end with 1.9 blocks per contest. Suns top pick Deandre Ayton might get all the headlines at center in this game, but Allen is also a worthy candidate in DFS.
Willy Hernangomez, CHA vs. ATL
FanDuel = $4,200
DraftKings = $3,500
If you want to go all-in on the theory that the Hornets blow out the Hawks, Hernangomez is another player with upside. He's been limited to 15 minutes a game off the bench, but that hasn't stopped him from recording seven points and 5.4 rebounds per contest. In the one game in which he played at least 20 minutes this year, he finished with 11 points, seven rebounds, and three assists. Again, there is risk planning on a blowout score, but it could be one that pays off with Hernangomez.