NBA Daily Fantasy Basketball Sleeper Lineup Picks for 12/19/18
*Mike Barner — @rotomikebarner* 
We've got a bevy of value play options to choose from Wednesday with 12 games on the schedule. Let's dive right in and highlight a couple at each position that could hopefully help you win some cash. Don't forget to sign up for our Newsletter and try our Playerlab tool, where you can filter the stats that matter the most and help build a winning entry on FanDuel and DraftKings.
POINT GUARDS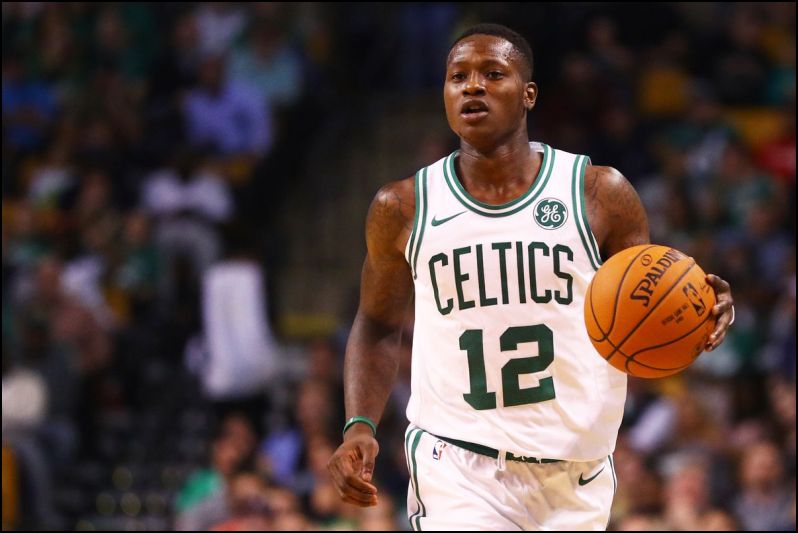 Terry Rozier, BOS vs. PHO
FanDuel = $4,200
DraftKings = $4,300
Rozier shined filling in last season when the Celtics were dealing with several key injuries, but he's been limited to just 23 minutes a game this year with Kyrie Irving and Gordon Hayward back in the fold. However, there are a couple of factors that could work in his favor Wednesday. First, Jaylen Brown (hand) is listed as questionable, so if he doesn't take the floor, that could open up some added minutes for Rozier. Second, this game could get out of hand early with how poorly the Suns have played and this game being played in Boston. Rozier would also gain some added garbage time minutes in that scenario, so he might be worth the risk in tournament play.
Tyus Jones, MIN vs. DET
FanDuel = $3,900
DraftKings = $3,600
The Timberwolves will be without Jeff Teague (ankle), which will move Derrick Rose into the starting five. Rose is a great DFS option, as a result, but his price doesn't exactly make him a cheap value play. Jones, on the other hand, isn't too far off from the minimum price on both sites. He ended up playing 24 minutes in a blowout win over the Kings on Monday, scoring 10 points to go along with three rebounds, 10 assists, and two steals. This game figures to be closer, but that doesn't mean Jones won't play enough to be worth considering for your entry.
SHOOTING GUARDS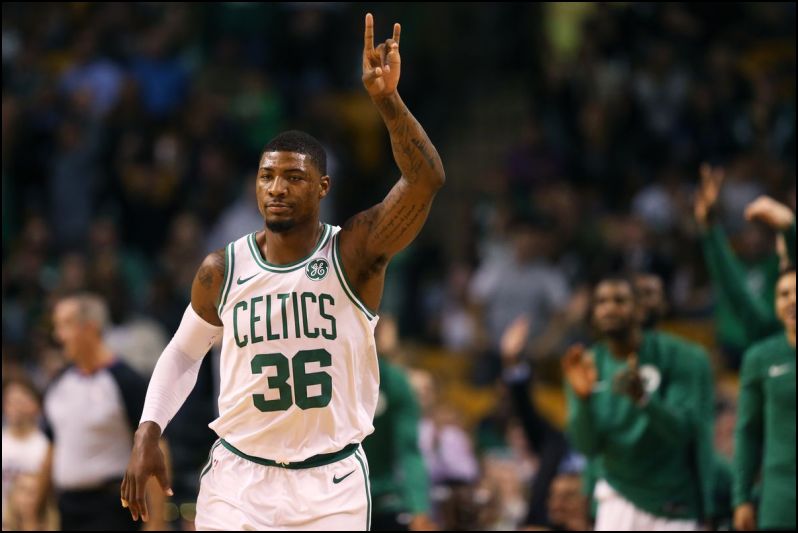 Marcus Smart, BOS vs. PHO
FanDuel = $5,200
DraftKings = $4,900
Like Rozier, Smart has seen a significant reduction in his playing time this season. However, if Brown doesn't play, Smart will likely move into the starting five. Across nine previous starts, Smart has averaged 8.8 points. 3.1 rebounds, 4.8 assists, and 2.8 steals. His scoring upside won't be high whether he starts or comes off the bench, but his contributions in other areas would still make him a viable target with the added playing time.
Jamal Crawford, PHO at BOS
FanDuel = $4,300
DraftKings = $3,600
In a bit of an odd move, the Suns have waived Austin Rivers after acquiring him from the Wizards. They don't have much depth at point guard, so Rivers could have been a valuable addition. Maybe they really like the production that they have received from Crawford, who is averaging nine points, 2.3 rebounds, and 8.7 assists across his last three games. Crawford will continue to be relied on to help play point guard Wednesday, so he could provide value despite this matchup against a tough Celtics defense.
SMALL FORWARDS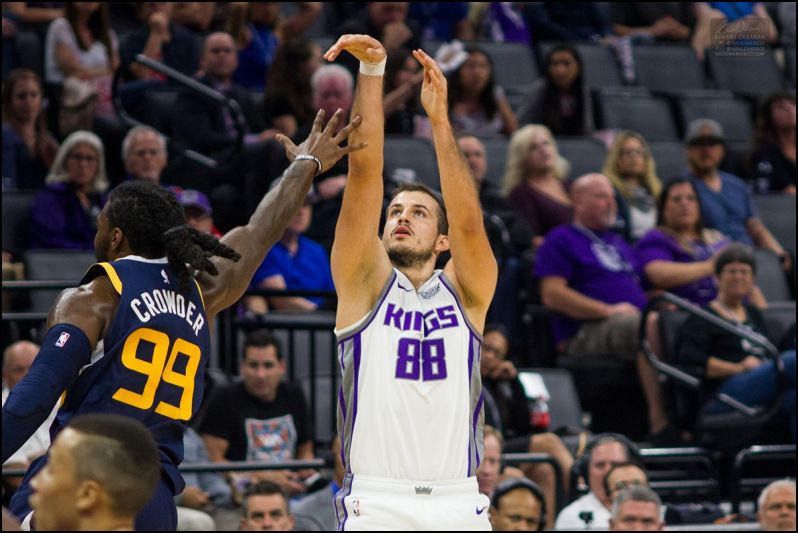 Nemanja Bjelica, SAC vs. OKC
FanDuel = $5,800
DraftKings = $4,800
Monday's game was pretty much worst-case scenario for the starters on the Kings. They were pulled early after digging a deep deficit and never returned to the game. Bjelica only played five minutes, but don't get scared away from him because of one oddball game. Marvin Bagley III (knee) will be out again Wednesday, setting Bjleica up for the opportunity for heavy playing time if the Kings can keep this game close.
E'Twaun Moore, NO at MIL
FanDuel = $4,300
DraftKings = $4,600
Speaking of teams dealing with injuries, things are looking ugly for the Pelicans for this game. Elfrid Payton (finger), Julius Randle (ankle) and Nikola Mirotic (ankle) will all be out, leaving a ton of available minutes. Randle and Mirotic are also two of their best offensive options, so expect Moore to be one of the players that they look to for adding offense. That could leave him as a great option in DFS since both the Pelicans and Bucks are in the top-five in the league in pace of play.
POWER FORWARDS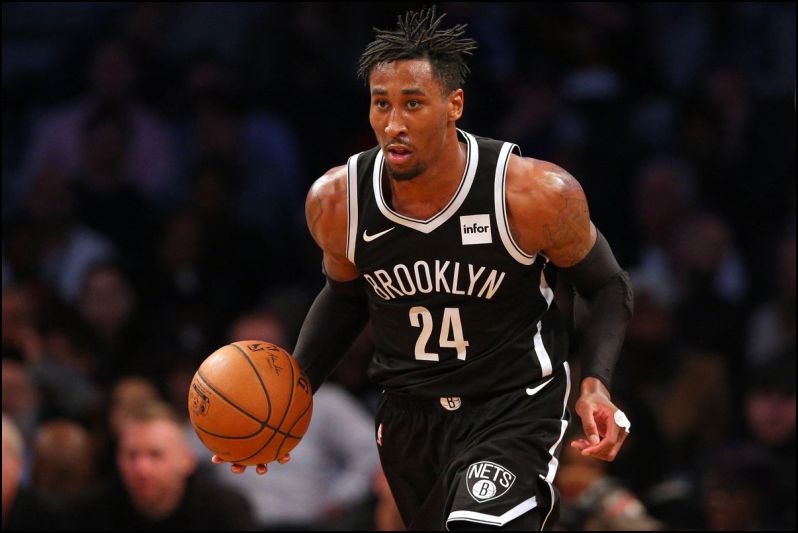 Rondae Hollis-Jefferson, BKN at CHI
FanDuel = $5,600
DraftKings = $5,600
Hollis-Jefferson was sidelined with an injury to start the season and then he was stuck behind Jared Dudley when he was able to return. He's finally reclaimed his starting spot, which is key because he's averaged eight minutes more per game as a starter than when he comes off of the bench. The added playing time has helped him average 12.1 points, 6.4 rebounds, 2.5 assists, and 1.2 steals across his 13 starts and he'll get a great opportunity to build on those numbers against the struggling Bulls.
Cheick Diallo, NO at MIL
FanDuel = $3,800
DraftKings = $4,500
With Randle and Mirotic out, Anthony Davis is going to have to carry even more of the load up front for the Pelicans. However, someone is going to have to help fill Randle's and Mirotic's minutes. Diallo is likely one of the prime candidates to spend more time on the floor. While opportunities have been few and far between for him this year, he had 10 points and 10 rebounds in the lone game in which he has logged at least 20 minutes. That's obviously not a great sample size to be working with, but he might still be worth taking a chance on in tournament play.
CENTERS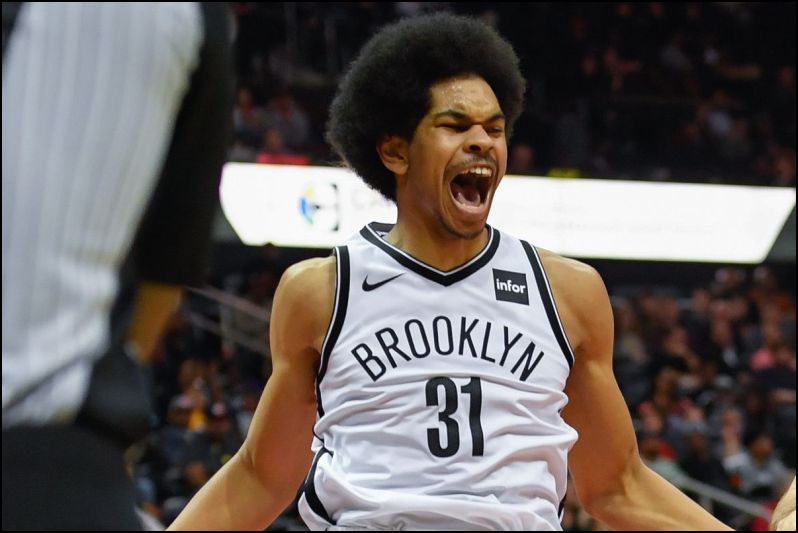 Jarrett Allen, BKN at CHI
FanDuel = $6,400
DraftKings = $5,500
Allen is averaging seven more minutes a game this year compared to his rookie season with the Nets viewing him as a key part of their future. His production has increased along with his playing time, boosting him to averages of 11.9 points, 8.1 rebounds, and 1.5 blocks per game. The Bulls allow the second-most FanDuel and DraftKings points per game to opposing centers, leaving Allen with a prime opportunity to shine.
Cody Zeller, CHA vs. CLE
FanDuel = $5,500
DraftKings = $5,300
Zeller has battled injuries throughout his career, but he's been able to play 28 games already this season. He's not logging heavy minutes despite his starting role, but he's still put up respectable numbers with 9.8 points, 5.9 rebounds, two assists, 0.8 steals, and 0.8 blocks per contest. The Cavaliers are thin at center with Kevin Love (toe) and Tristan Thompson (foot) out, so don't sleep on Zeller.