NBA Daily Fantasy Basketball Sleepers for 2/1/18
*Mike Barner*
NBA Daily Fantasy Basketball Sleepers for 2/1/18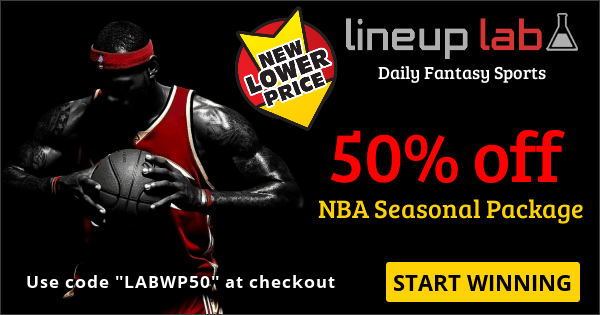 Use Code "LABWP50" at checkout for 50% off Seasonal Package
POINT GUARDS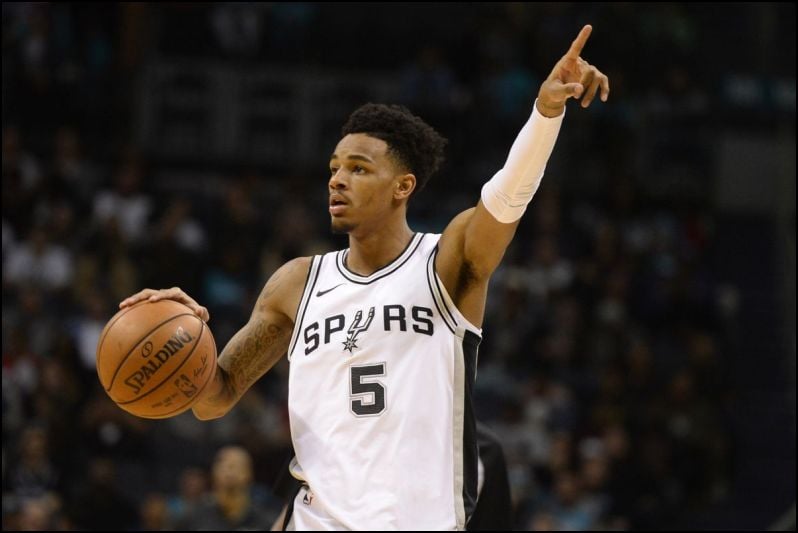 Dejounte Murray, SA vs. HOU
FanDuel = $6,300
DraftKings = $5,900
Murray had a rare stat line Tuesday against the Nuggets where he failed to score, but still provided 10 rebounds, seven assists, and two blocks. Scoring is not his strength, but Murray has averaged 8.8 rebounds and 5.3 assists in six games since taking over as the starting point guard. He'll likely get back on the board in the scoring column Thursday and should have an excellent opportunity to be productive overall considering the Rockets play at the eighth-fastest pace (101 possessions per game) in the league.
Tomas Satoransky, WAS vs. TOR
FanDuel = $4,900
DraftKings = $4,600
Satoransky will now be the starting point guard for the Wizards with John Wall (knee) out 6-to-8 weeks. Starting in place of Wall for the last two games, Satoransky averaged 7.5 points, 4.0 rebounds, 6.5 assists, 1.0 steal and 1.5 three-pointers per contest. While he does have Tim Frazier behind him, Frazier hasn't played well when given extended minutes this season. Satoransky is not going to provide much offense, but he can still do enough across the board to provide value at this price.
SHOOTING GUARDS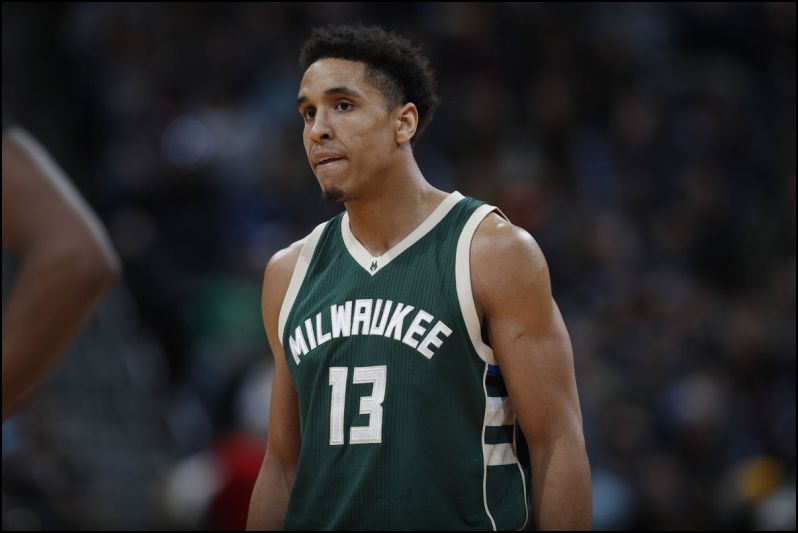 Malcolm Brogdon, MIL at MIN
FanDuel = $5,400
DraftKings = $5,300
The Bucks will likely be without Eric Bledsoe (ankle) on Thursday, who is listed as doubtful to play against the Timberwolves. That would leave a big hole to fill in their offense as Bledsoe has the second-highest usage rate (27.2%) on the team. Brogdon would be one of the main beneficiaries of Bledsoe's absence, giving him a significant boost in value. In the last six games that Brogdon has played at least 34 minutes, he has averaged 17.7 points, 4.7 rebounds and 3.7 assists per contest. Don't hesitate to add him to your entry.
Wayne Selden Jr., MEM at DET
FanDuel = $3,600
DraftKings = $4,000
Not only are the Grizzlies riddled with injuries right now, but they have also decided to sit Tyreke Evans while they attempt to trade him.  That opened up added playing time for Selden on Wednesday against the Pacers, when he scored 24 points to go along with four rebounds, two assists, two steals and six three-pointers in 31 minutes. He played 31 minutes in the previous game against the Suns as well, finishing with 17 points and six assists. Considering he won't cost much, he could be worth the risk Thursday.
SMALL FORWARDS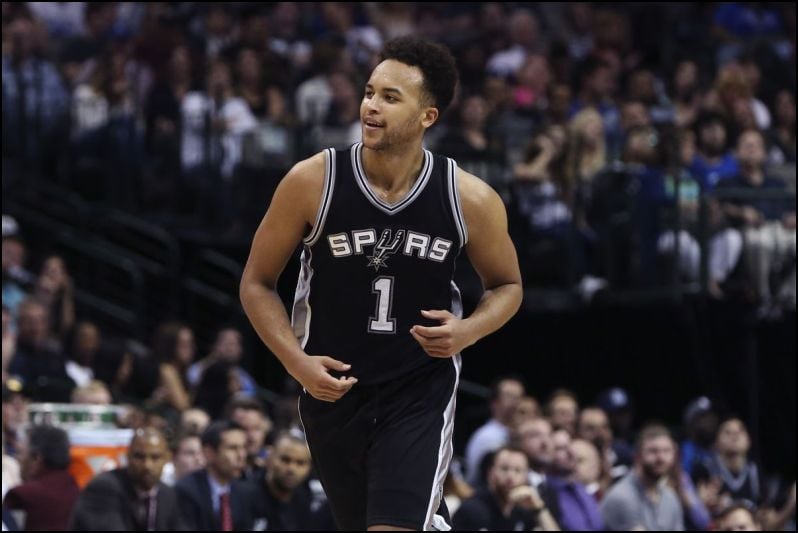 Kyle Anderson, SA vs. HOU
FanDuel = $5,800
DraftKings = $5,100
Anderson is coming off of one of his better games of the season Tuesday against the Nuggets, scoring 18 points to go along with four rebounds, five assists, one steal and two blocks. He's not a high volume scorer, but he makes his shots count by shooting 51.6% from the field this season. Not only do the Rockets play at a fast pace, but they also use a lot of small lineups and will be without one of their better defenders in Trevor Ariza (hamstring) on Thursday. Anderson could be in line for another well-rounded performance.
Stanley Johnson, DET vs. MEM
FanDuel = $5,200
DraftKings = $5,400
The Pistons were short-handed Tuesday due to their trade with the Clippers, leaving Johnson to play 40 minutes. To say he took advantage of the opportunity is an understatement as he finished with 26 points, 10 rebounds, four assists, two steals and one block. Johnson should be in line for added playing time moving forward with Avery Bradley no longer on the team, but he might not be as involved offensively with Griffin likely to play Thursday. Even if he doesn't get another 21 shot attempts like he did Tuesday, he should still get enough playing time to warrant consideration for your lineup.
POWER FORWARDS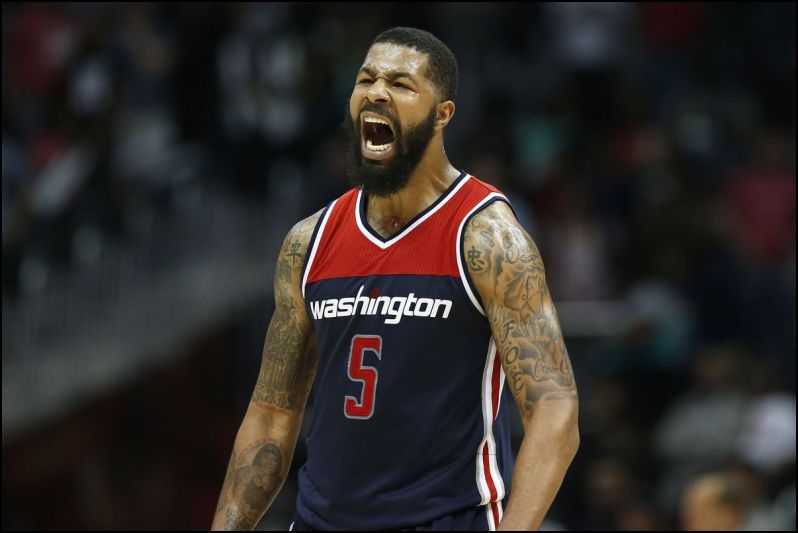 Markieff Morris, WAS vs. TOR
FanDuel = $5,700
DraftKings = $6,200
Morris is only averaging 26 minutes per game this season, but he has played at least 30 minutes in four of his last five games. In those four contests, he averaged 18.5 points, 7.3 rebounds and 2.0 three-pointers per game. He should continue to see extended playing time moving forward with the Wizards looking for help offensively with Wall out. His price is rapidly climbing, but it's still low enough Thursday that he can provide value.
John Henson, MIL at MIN
FanDuel = $5,500
DraftKings = $4,900
The Bucks have been rumored to be looking for help up front leading up to the NBA trade deadline, but Henson will continue to get extended minutes for now. While his numbers aren't off the charts, he is averaging a respectable 11.3 points, 6.2 rebounds and 1.2 blocks in his last six games. The Bucks are going to need his size up front Thursday to battle with a big Timberwolves frontcourt, so expect him to get plenty of playing time. Of note, Henson is only power forward eligible on FanDuel as he is eligible only at center on DraftKings. Regardless of position, he is a viable option in this game.
CENTERS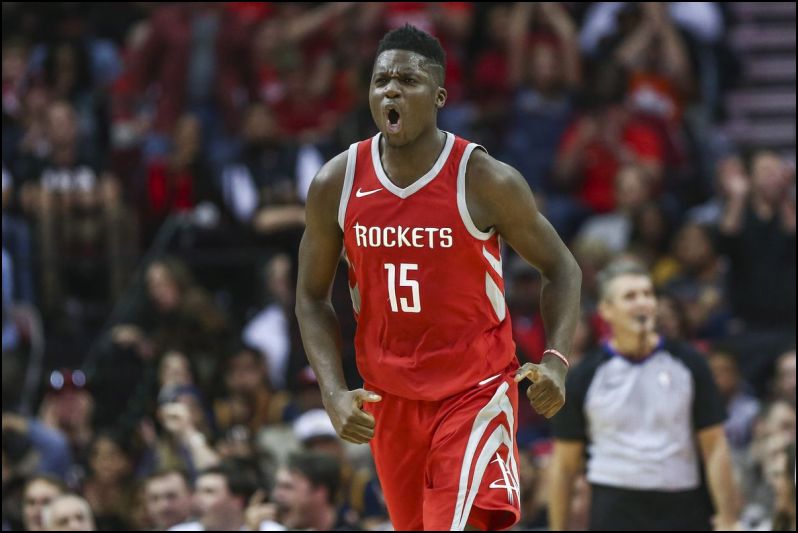 Clint Capela, HOU at SA
FanDuel = $6,700
DraftKings = $6,800
Capela continues to have an excellent season, averaging career-highs in points (14.2), rebounds (10.8) and blocks (1.7) per game. Although he only averages 27 minutes per game, the lack of rebounders on the Rockets and their up-tempo style still leaves Capela with plenty of opportunities to be productive. He may be needed for a few additional minutes against a big Spurs frontcourt Thursday, leaving him as someone to consider for your entry.
Marcin Gortat, WAS vs. TOR
FanDuel = $4,600
DraftKings = $4,600
With only five games on the schedule Thursday, there aren't any great really cheap options at center. It might be wise to spend up at the position as a result. However, if you are determined to save money at the position, Gortat could have some upside. In two previous games against the Raptors this season, Gortat averaged 11.5 points, 12.0 rebounds and 4.5 assists per contest. If he can get enough playing time, he could at least approach another double-double in their third meeting.