NBA Daily Fantasy Basketball Sleepers for 1/17/18
*Mike Barner*
NBA Daily Fantasy Basketball Sleepers for 1/17/18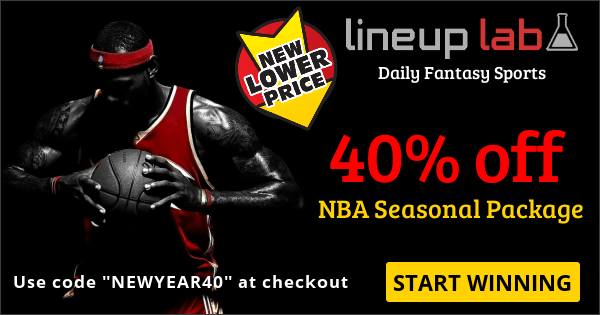 Use Code "NEWYEAR40" at checkout for 40% off Seasonal Package


There are 10 games in the NBA on Wednesday, so there are a lot of options to wade through for your DFS entry. We took a look at some excellent options across the price scale in today's article on Sports Illustrated. Now let's dive even deeper into the schedule and see which cheap value plays can hopefully help you bring home some money.
POINT GUARDS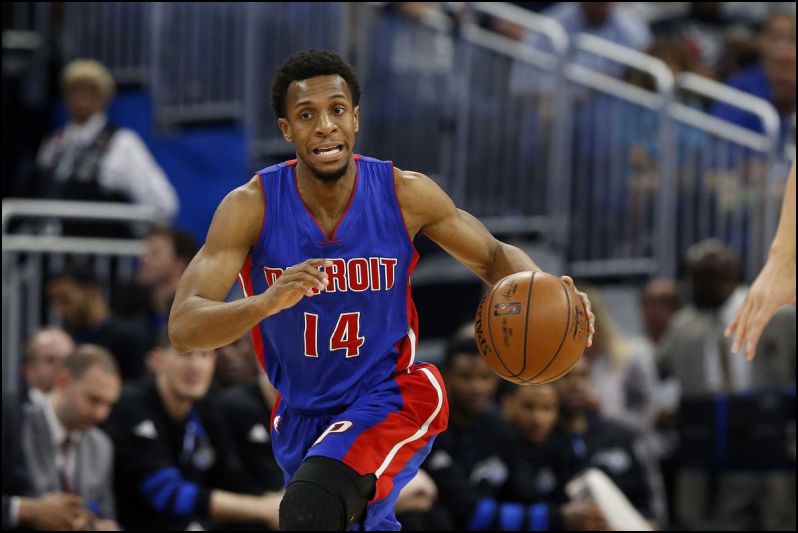 Ish Smith, DET at TOR
FanDuel = $6,100
DraftKings = $5,800
Smith continues to do an excellent job filling in for Reggie Jackson (ankle), averaging 13.9 points, 3.7 rebounds, 4.9 assists and 1.1 steals in nine starts. He's not a good three-point shooter, but he does only have six turnovers in his last seven games combined. With Jackson likely sidelined through the All-Star break, Smith's playing time should be secure for the immediate future. At this reasonable price, he should be able to provide valuable production Wednesday.
Milos Teodosic, LAC vs. DEN
FanDuel = $5,100
DraftKings = $5,200
The Clippers continues to deal with injuries to their backcourt, leaving added minutes on the table for Teodosic. His numbers might not jump off the page, but he's averaged a respectable 11.0 points, 2.7 rebounds, 6.7 assists and 3.0 three-pointers in his last three games. Wednesday brings a favorable matchup against the Nuggets, who allow the third-most points per game to opposing point guards on both FanDuel and DraftKings. There is plenty of potential here to consider Teodosic for your entry.
SHOOTING GUARDS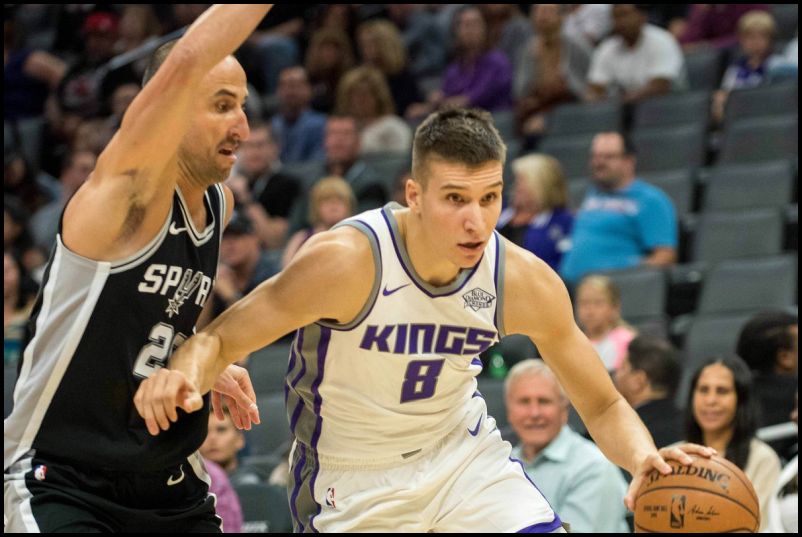 Bogdan Bogdanovic, SAC vs. UTA
FanDuel = $5,100
DraftKings = $5,200
The Kings have changed up their starting lineup and deployed inconsistent rotations throughout the season, making many of their players a risky play in DFS. Bogdanovic has seen increased playing time lately, logging at least 30 minutes in five of his last six games. The good news is, the Kings recently announced they are going to start resting their veterans to open up minutes for their young players. That's encouraging for Bogdanovic, who is averaging 14.7 points, 3.6 rebounds, 3.8 assists and 1.9 three-pointers in the 11 games that he has played at least 30 minutes this season. With secure minutes likely on top again Wednesday, Bogdanovic could provide significant value.
Zach LaVine, CHI vs. GS
FanDuel = $4,100
DraftKings = $5,100
If you've watched LaVine play in the last two games, it's hard to believe he missed almost a year with a knee injury. He shot a combined 12-for-21 from the field and 5-for-8 from behind the arc in those two contests. He's still on a minutes restriction and is not expected to play more than 20 minutes again in this game. However, he has shown he can score even in limited minutes and the Bulls are going to need plenty of offense to keep up with the Warriors. His price is especially cheap on FanDuel, but he is priced low enough of both sites Wednesday to warrant consideration.
SMALL FORWARDS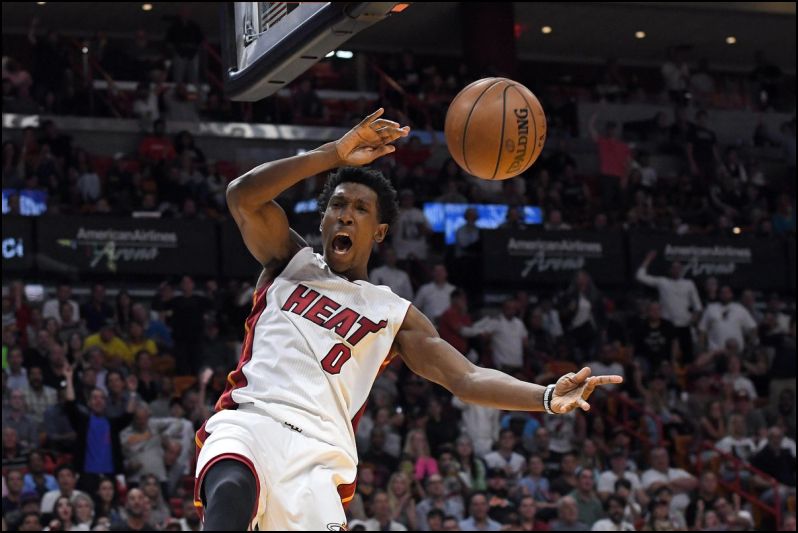 Josh Richardson, MIA at MIL
FanDuel = $5,800
DraftKings = $6,200
The Heat have been decimated by injuries this season, the latest of which is Tyler Johnson (ankle) being listed as doubtful for Wednesday. Richardson has seen his playing time increase as a result, averaging 37 minutes in his last eight games. He's made the most of the opportunity, averaging 14.0 points, 3.5 rebounds, 4.1 assists, 1.5 steals, 1.4 blocks and 1.9 three-pointers over that same stretch. He could be one of the safest cheap options at small forward to provide value in this game.
Denzel Valentine, CHI vs. GS
FanDuel = $4,400
DraftKings = $4,600
The return of LaVine has moved Valentine to the bench, but he still managed to score 12 points to go along with seven rebounds and two assists in 28 minutes Monday against the Heat. His value will likely take a significant hit once LaVine's minutes restriction is lifted, but you don't have to worry about that Wednesday. This should be a high scoring game considering the Warriors play at the fourth-fastest pace (102.4 possessions per game) in the league, making Valentine someone to consider at this cheap price.
POWER FORWARDS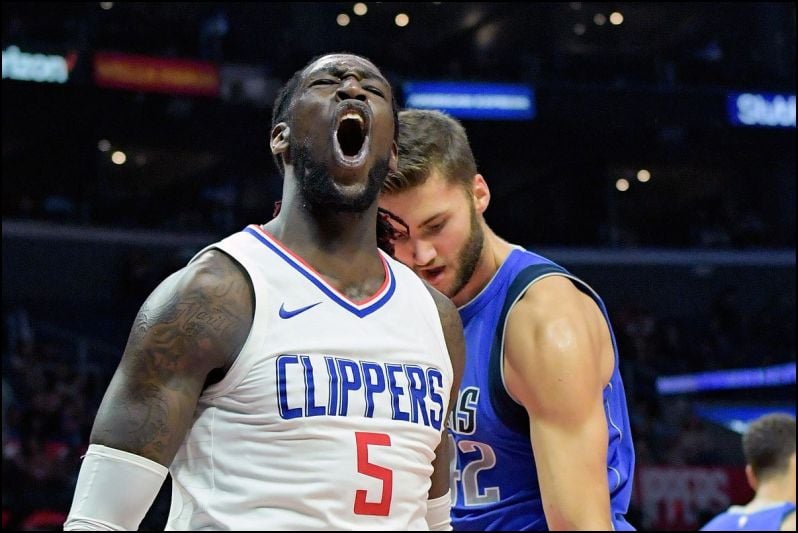 Montrezl Harrell, LAC vs. DEN
FanDuel = $6,000
DraftKings = $4,500
DeAndre Jordan (ankle) will be out again Wednesday, opening up added minutes for Harrell. Harrell has played at least 21 minutes in both of the last two games with Jordan out, averaging 13.5 points, 6.0 rebounds and 1.5 blocks per game. In the last six games that Harrell has played at least 20 minutes, he is averaging 16.2 points, 7.2 rebounds, and 1.0 block. His price is especially appealing on DraftKings with increased playing time likely coming again Wednesday.
Nikola Mirotic, CHI vs. GS
FanDuel = $5,900
DraftKings = $5,600
Mirotic's name has been mentioned heavily in trade rumors coming out of Chicago, which is no surprise considering how well he has played this season. Not only has he provided a spark off the bench for the Bulls, but he showed his ability to perform when it matters the most by scoring 18 points in the fourth quarter Monday against the Heat. The Warriors play at a fast pace and use a lot of small lineups, which is perfect for Mirotic's style of play. He already mentioned how excited he is to face them, so look for Mirotic come up big in this game.
CENTERS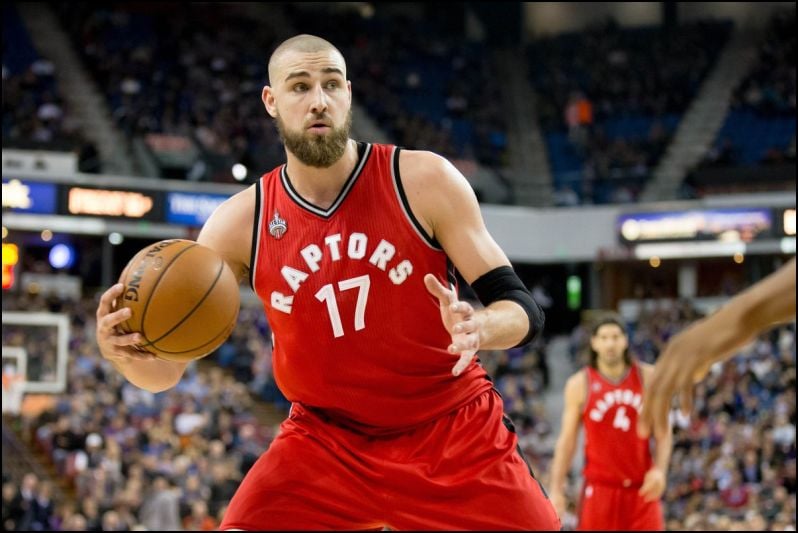 Jonas Valanciunas, TOR vs. DET
FanDuel = $5,500
DraftKings = $5,200
Valanciunas has excellent upside, which he has shown by scoring at least 15 points and grabbing at least 13 rebounds in three of his last six games. The problem is, he's very inconsistent, scoring no more than eight points and grabbing five rebounds or fewer in two of the other three games. He just doesn't get enough minutes many nights, but the good news is the Raptors may be forced to play him more than normal Wednesday against Andre Drummond. At this price, he might be worth the risk in tournament play.
Marcin Gortat, WAS at CHA
FanDuel = $5,400
DraftKings = $5,200
Gortat is similar to Valanciunas in that his inconsistent playing time makes him a risky play in DFS. He's shown he can be productive when given the opportunity, averaging 12.9 points, 11.2 rebounds, 2.4 assists and 1.2 blocks in 13 games where he has played at least 30 minutes this season. He played 37 minutes in his first meeting with the Hornets this year, finishing with eight points, 11 rebounds, and two blocks. He should see added playing time again Wednesday while battling Dwight Howard, making him someone to consider for your entry.