NBA Daily Fantasy Basketball Sleepers Lineup Picks for 2/28/18
*Cory Hanley*
NBA Daily Fantasy Basketball Sleepers Lineup Picks for 2/28/18
Wednesday brings some hot-action in the NBA with 9 games on the schedule.  There are plenty of options at the Shooting Guard and Small Foward positions, but it could get a little tricky in some of the other spots. That's why it's key to find the right cheap daily fantasy basketball sleepers that could help you create a winning entry. Sign up for our Newsletter and try our Playerlab tool, where you can filter the stats that matter the most and find the value players that are low-owned on FanDuel and DraftKings like Andrew Harrison and Jarell Martin.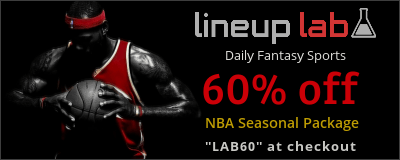 Use Code "LAB60" at checkout for 60% off Seasonal Package
Point Guards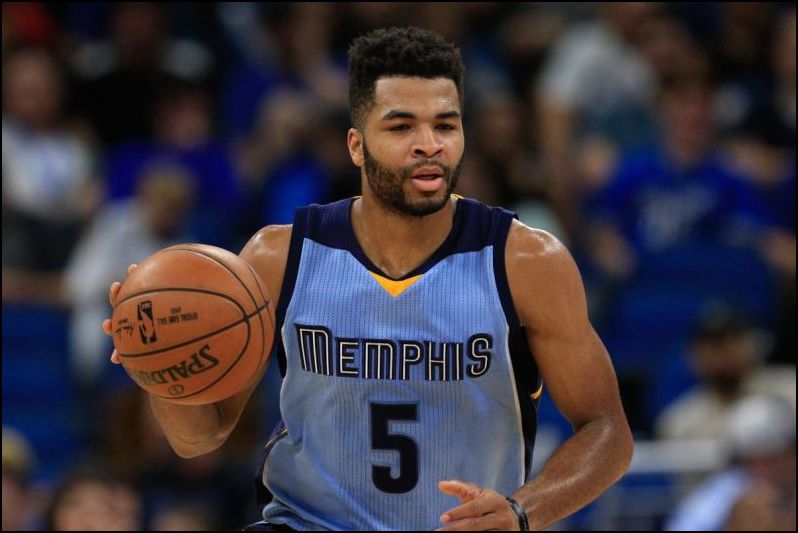 Andrew Harrison, vs. Suns (FD: $6,000, DK: $5,700)
Projected Points: FD: 29.79, DK: 29.26
While Tyreke Evans sits out with his ribs injury, Harrison has taken full advantage of the usage rate (as it has increased 3.67%). Not only is Evans out but so many of the other Grizzlies are struggling with injuries as well right now. Which leaves Harrison in prime position to soak up the minutes and score the points especially against one of the top ten worst defenses in the league. Last time out versus the Suns Harrison scored 30 DraftKings / Fanduel points on 30 minutes of play.
J.J. Barea, vs. Thunder (FD: $6,500, DK: $5,800)
Projected Points: FD: 29.51, DK: 31.42
Barea had a quick move to the bench on Monday but still managed to garner 36 DraftKings points / 33 FanDuel points in 26 minutes of play. Shooting 7-of-11, dishing out nine assists while making three 3-pointers for 19 points. Now they decided that his production is so key to the team that they can't keep him on the bench as he is back in the starting lineup tonight. He is a consistent player with a great price on DraftKings.
Shootings Guards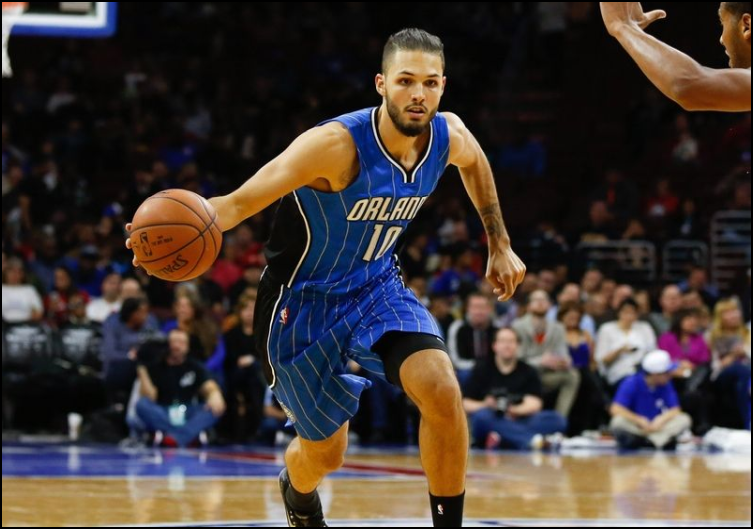 Evan Fournier, vs. Raptors (FD: $5,900, DK: $5,300)
Projected Points: FD: 26.87, DK: 27.76
Orlando and Toronto are currently eighth and ninth in pace-of-play, this means plenty of scoring opportunities for as there is a Vegas total of 221 tonight. Fournier has definitely been seeing the minutes, ever since the Magic sent Elfrid Payton to the Suns. If he gets his regular playing time of around 34-35 minutes he might be able to produce near the top of his ceiling against the Suns, meaning 40 fantasy points.
Josh Jackson, vs. Grizzlies (FD: $5,100, DK: $5,600)
Projected Points: FD: 17.69, DK: 17.74
Why isn't Josh Jackson constantly in the starting rotation? I'm not sure that's a great question. His minutes hit are generally 27-30 making him a fairly good runner-up for the sixth man of the year award (we all know that Lou Williams will win this again, right?) Jackson was impressive Monday night versus the Pelicans, scoring 20 points with 12 rebounds and getting that not so coveted double-double. Last time out versus the Grizzlies Jackson managed to score 31.5 DraftKing points and 29.6 FanDuel points.
Small Forward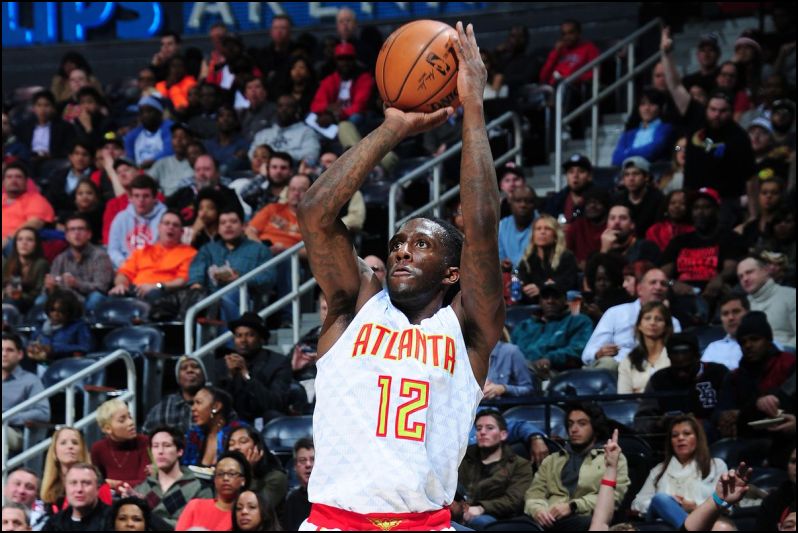 Taurean Prince, vs. Pacers (FD: $5,200, DK: $5,700)
Projected Points: FD: 23.19, DK: 23.33
Prince is coming off of a game in which he hit a total of 24 points, three rebounds, three assists and three steals. For a total of 40 DraftKings / Fanduel points. His numbers seem to be steadily increasing, which if you believe in that sort of thing, this means he could be on the start of a heater.
Trevor Ariza, vs. Clippers (FD: $4,700, DK: $4,600)
Projected Points: FD: 23.89, DK: 24.02
Now this one comes with a warning, Ariza recently missed nine games with a hamstring injury. His coach says that he may limit him, but he really has yet to have done so. This is one of those picks where it could go either way, he has done well against the Clippers in the past and we are expecting the total to be the highest in the league tonight. Sometimes you get a feeling that's beyond description, Ariza is that gut-feeling for me tonight.
Power Forward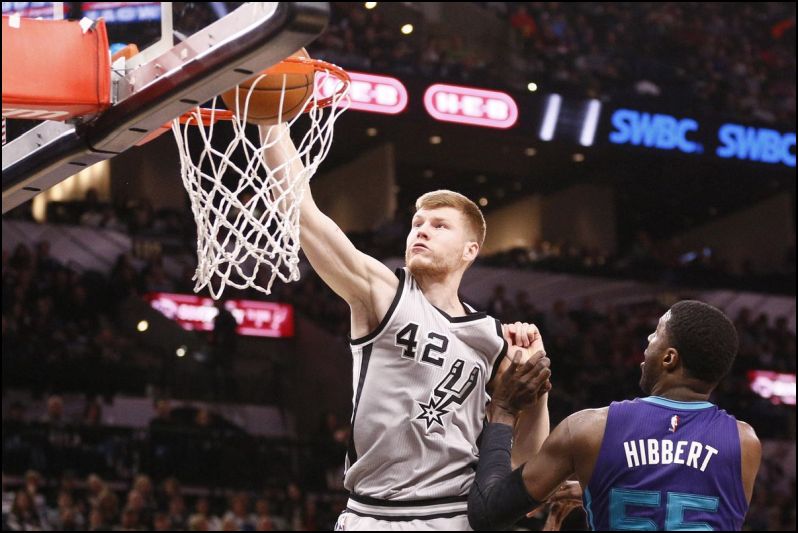 Davis Bertans, vs. Pelicans (FD: $4100, DK: $3900)
Projected Points: FD: 11.46, DK: 11.65
Pau Gasol (knee) has been ruled out Wednesday night, making his way into the starting lineup is Bertans again. He generally gets minutes in the high 20's – low 30's when he starts and versus a Pelicans squad who are not that great of a defensive squad down-low I would expect about a 20 floor, 27 ceiling from Bertans tonight. Which means, not *great* production, but he is a fantastic guy if you're looking to save some money so that you can put in one of those studs that Mike Barner talks about in his Sports Illustrated article today.
Jarell Martin, vs. Suns (FD: $4100, DK: $4400)
Projected Points: FD: 22.93, DK: 22.8
First of all, the Phoenix Suns are the worst (in the past four weeks) at guarding the power forward position. Averaging 61.36 fantasy points to competitors and giving up 15.55 rebounds per game. Secondly, Martin's minute increase in the past three games has seen a boost by nearly 8 mins per game. When he started last time versus the Suns he scored 27 DraftKings and 30 FanDuel points in 34 minutes.
Center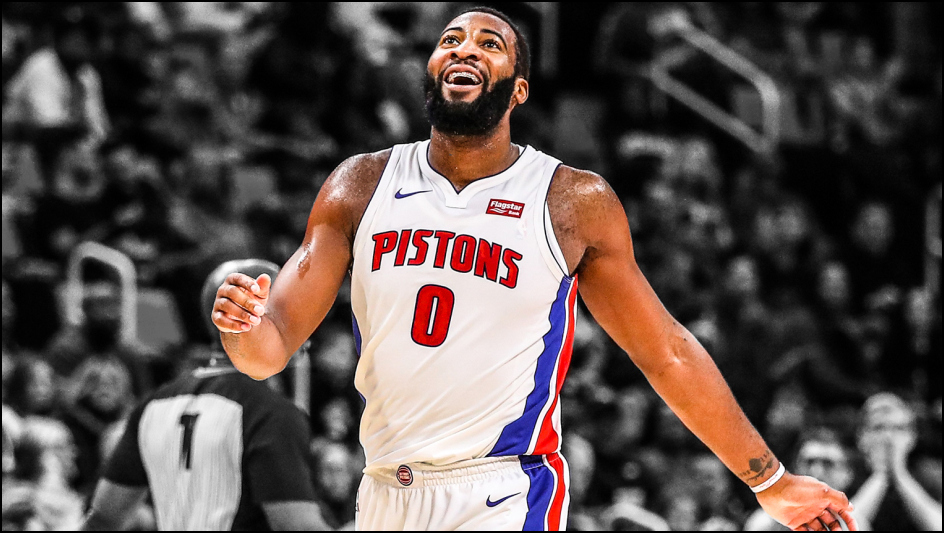 Andre Drummond, vs. Bucks (FD: $10,300, DK: $9,600)
Projected Points: FD: 50.44, DK: 51.08
The center position is always a position you want to try to pay up for, simply because they generally receive the most points. Drummond is on a heater, there's no denying that he'll probably be the chalkiest of options at the position. But, I think he is definitely the guy to pay up for today. Last time out versus the Bucks he scored 62 DraftKings and 59 FanDuel points. He is a must play in all formats on DraftKings and if you can afford him, FanDuel as well.
Marcin Gortat, vs. Warriors (FD: $4700, DK: $4800)
Projected Points: FD: 18.54, DK: 18.55
Gortat is not a bad cheap option, if you need a salary saver, at the position. You just have to find the nights when he is capable of scoring at least 30 fantasy points. Tonight is one of those nights. Last time out versus the Warriors he scored 33 DraftKings and FanDuel points. Not a bad punt play if you need one here.