NBA Daily Fantasy Basketball Sleepers Lineup Picks for 3/14/18
*Mike Barner*
NBA Daily Fantasy Basketball Sleepers Lineup Picks for 3/14/18
Wednesday is a quiet night in the NBA with only four games on the schedule. On a night with so few options, it's key to find the right cheap daily fantasy basketball sleepers to hopefully help create a winning entry. Sign up for our Newsletter and try our Playerlab tool, where you can filter the stats that matter the most and find the value players that are low-owned on FanDuel and DraftKings like Kelly Olynyk and Andre Iguodala.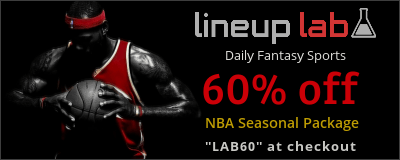 Use Code "LAB60" at checkout for 60% off Seasonal Package<
POINT GUARDS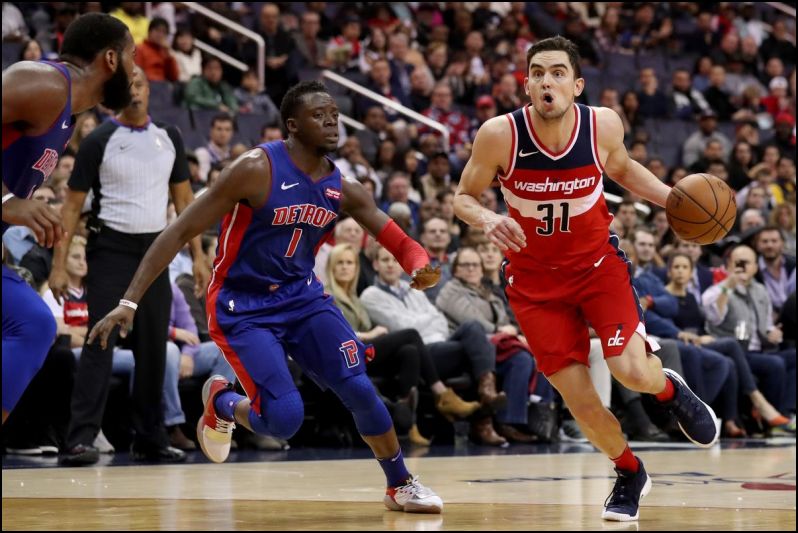 Tomas Satoransky, WAS at BOS
FanDuel = $5,700
DraftKings = $5,700
The Wizards couldn't have asked for more from Satoransky since John Wall (knee) went down. In 20 starts this season. Satoransky is averaging 11.3 points, four rebounds, 5.8 assists, 1.2 steals and 1.2 three-pointers. He'll get to face a depleted Celtics backcourt Wednesday that will be without Kyrie Irving (knee), Marcus Smart (thumb) and Jaylen Brown (concussion). Terry Rozier is a fine player and will have a big role with all of them out, but they don't have many quality players behind him. Look for Satoransky to thrive in this matchup against the Celtics backups.
Brandon Jennings, MIL at ORL
FanDuel = Not Available
DraftKings = $4,400
Talk about a triumphant return. The Bucks signed Jennings to a 10-day contract and he made his season debut Monday, scoring 16 points to go along with eight rebounds, 12 assists, and three three-pointers. He played 24 minutes against a bad Grizzlies team, which has to be taken into consideration when you look at his numbers. Don't expect him to be able to match that production again Wednesday, but he could approach 20 minutes again if the Bucks get up big against the lowly Magic. Of note, Jennings is not part of the player pool on FanDuel for some reason, so you'll only have the opportunity to take advantage of his cheap price if you are playing on DraftKings.
SHOOTING GUARDS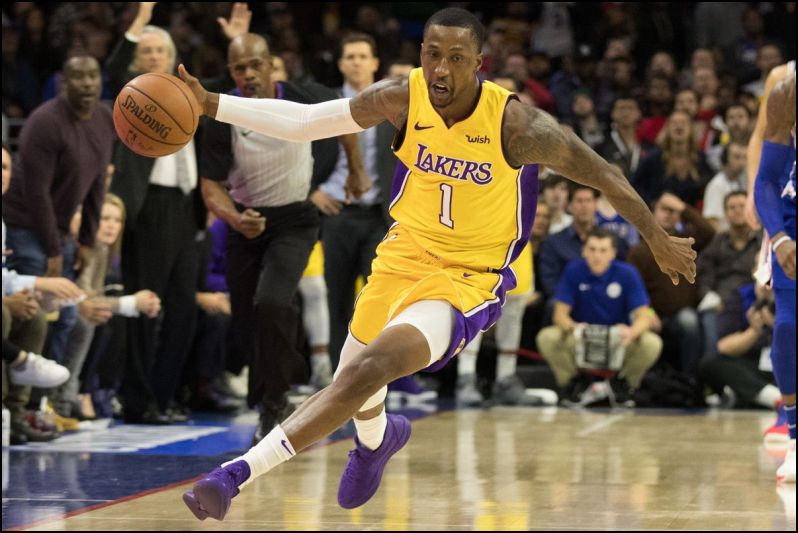 Kentavious Caldwell-Pope, LAL at GS
FanDuel = $6,300
DraftKings = $6,000
Although the Lakers added Isaiah Thomas and have Lonzo Ball back healthy, the injury to Josh Hart (hand) has still left plenty of minutes to go around for their backcourt. Caldwell-Pope is actually having his best month of the season so far in March, averaging 15.6 points, 7.3 rebounds. 2.1 assists, 1.4 steals, and 2.9 three-pointers in seven games. Both the Lakers and the Warriors are in the top four in the league in pace of play, so expect Caldwell-Pope to get plenty of opportunities to keep his hot streak alive Wednesday.
Wayne Ellington, MIA at SAC
FanDuel = $4,000
DraftKings = $3,900
Dwyane Wade (hamstring) will be out again Wednesday, which should free up some playing time for Ellington. With Wade sidelined Monday against the Portland Trail Blazers, Ellington logged 30 minutes. Although he only scored 11 points, he was just 4-for-12 from the field, including 3-for-10 on three-pointers. If his shot is falling Wednesday, he could provide significant upside at this cheap price.
SMALL FORWARDS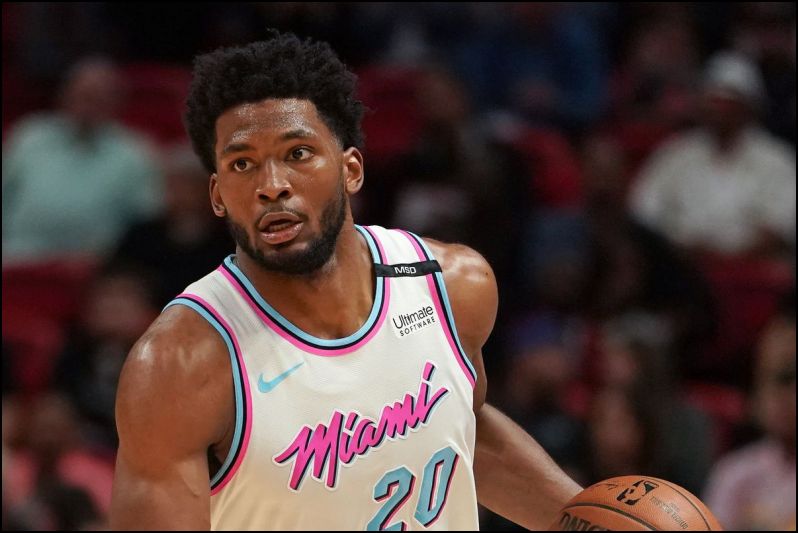 Justise Winslow, MIA at SAC
FanDuel = $5,800
DraftKings = $5,900
Winslow is having his best prolonged stretch of the season, averaging 13 points, 7.7 rebounds, 2.6 assists, 1.4 steals and 1.6 three-pointers in seven games in March. The key is he is averaging 31 minutes per game this month after averaging no more than 25 minutes in any previous month this season. Expect that to be a trend that continues with Wade out Wednesday, making Winslow a viable option against the lowly Kings.
Andre Iguodala, GS vs. LAL
FanDuel = $4,500
DraftKings = $4,200
Iguodala (wrist) has missed the last three games for the Warriors but is listed as probable Wednesday against the Lakers. His return couldn't come at a better time as the Warriors will be without both Stephen Curry (ankle) and Draymond Green (shoulder) in this contest. Iguodala could have a significant role helping to facilitate the Warriors offense, which is great news considering the Lakers allow the fourth-most points per game (110.1) in the league. As long as he plays, he should be able to outproduce his price point Wednesday.
POWER FORWARDS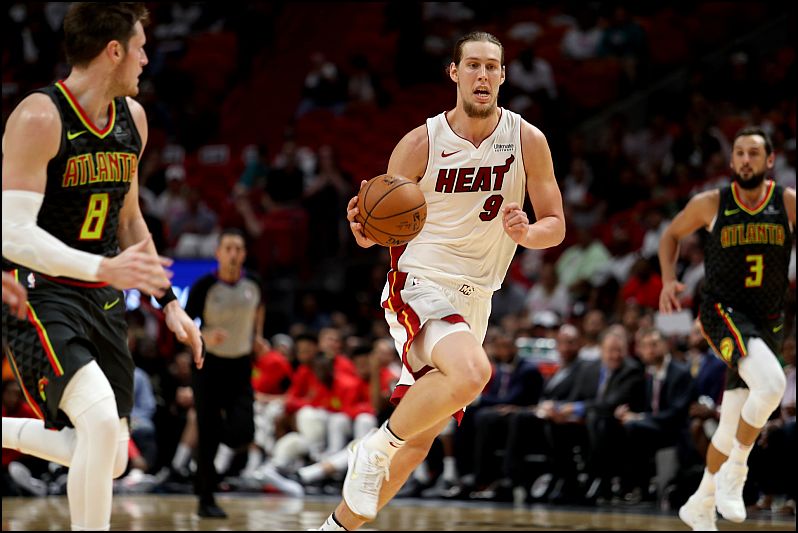 Kelly Olynyk, MIA at SAC
FanDuel = $5,500
DraftKings = $5,800
Injuries continue to be the theme Wednesday as the Heat will also be without Hassan Whiteside (hip). The Heat won't have much depth up front as a result, leaving Olynyk with an expanded role. In the last two games that Whiteside missed, Olynyk averaged 11 points, eight rebounds, 4.5 assists, one steal and one block. His offensive upside isn't very high, but his ability to provide production in multiple categories makes him someone to consider for your entry.
Bam Adebayo, MIA at SAC
FanDuel = $4,300
DraftKings = $4,300
Olynyk has played well with Whiteside out, but Adebayo has actually started both of the last two games. While he didn't fare as well, he did average five points, 8.5 rebounds, and two assists. He played 25 minutes Monday against the Trail Blazers, so he should see significant minutes against Wednesday. The Kings allow the second-most FanDuel points per game (55.5) and the third-most DraftKings points per game (54.2) to opposing centers, giving Adebayo upside in this game.
CENTERS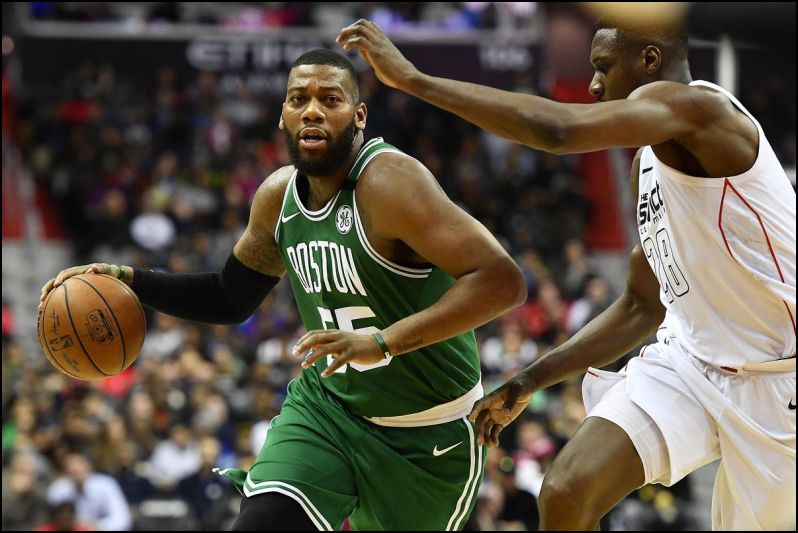 Greg Monroe, BOS vs. WAS
FanDuel = $5,000
DraftKings = $4,600
The Celtics don't have a lot of great offensive players, to begin with, and will be without their best one in Irving on Wednesday. Monroe's usage rate of 22.5% since joining the Celtics is actually the second highest on the team. Although he's not a big name, the loss of Daniel Theis (knee) is also a big blow to the Celtics frontcourt. Monroe could be in for a monster role if Al Horford also doesn't play Wednesday due to his illness, but he can still provide value even if Horford takes the floor.
Marcin Gortat, WAS at BOS
FanDuel = $4,000
DraftKings = $4,500
Gortat is slumping right now, averaging just 6.8 points and 5.7 rebounds in six games this month. However, he's played well against the Celtics this season, averaging 10.5 points, 10 rebounds, three assists and 1.5 blocks in their previous two meetings. With the Celtics shorthanded up front Wednesday, Gortat could have his way on the boards once again. He won't cost much, making him a viable option in tournament play.