NBA Daily Fantasy Basketball Lineup Picks 1/15/18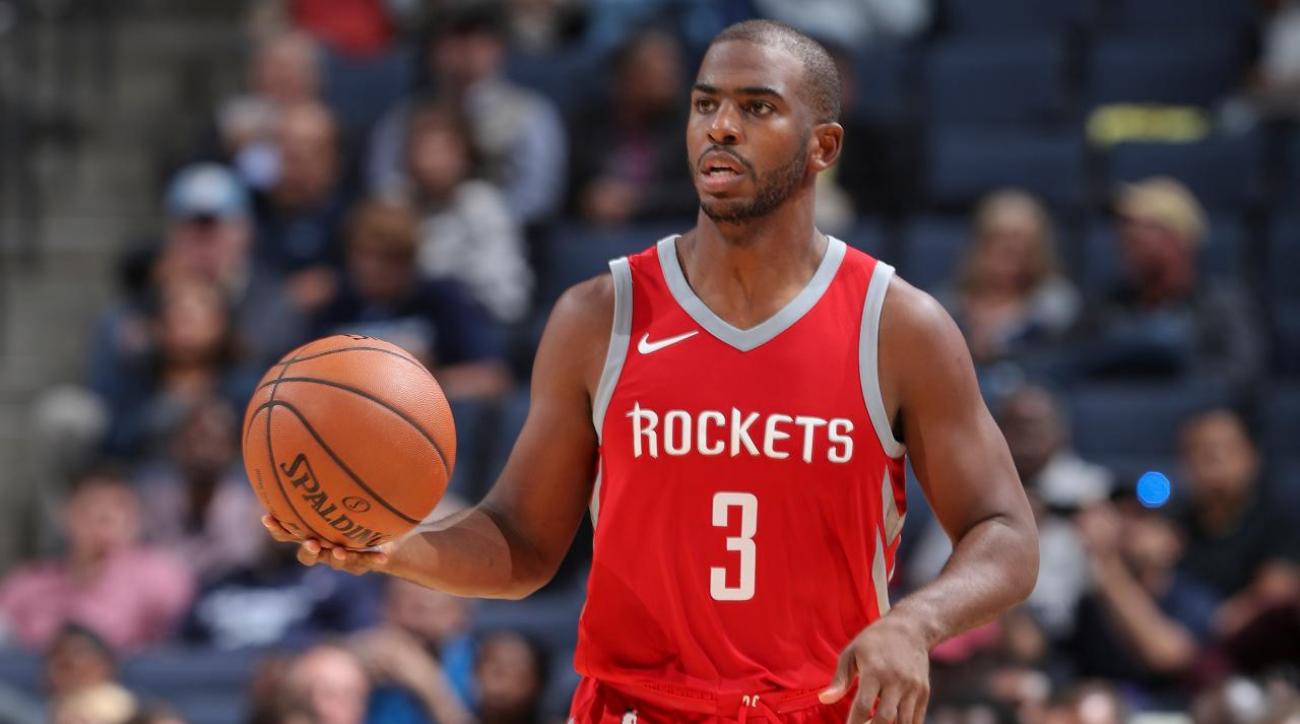 POINT GUARDS:
Chris Paul ($10,800 FD/$10,300 DK) – 
Aside from the immense production CP3 has provided as the primary source of offense while Harden is sidelined, Paul has a rather interesting matchup in this small four game main slate. He will be seeing some familiar faces Monday night in his reunion with his former team, the Los Angeles Clippers. I wouldn't necessarily classify it as a "revenge game", but CP will definitely want to make a statement with his play. This matchup is set to be with high tempo as both teams rank in the top 11 in the league in pace of play, which could benefit Paul greatly. He may be a perfect play to pay up for.
De'Aaron Fox ($6,300 FD/$4,900 DK) – 
With the recent blow to Frank Mason, Fox has picked up some extra minutes running the point for this Sacramento team. He has logged 30 or more minutes in five of the six games since Mason's absence, averaging 29.4 FanDuel PPG in that span. His matchup with OKC isn't very favorable in any means, but at a reduced price and almost guaranteed 30+ minutes in a small slate like this one, he seems to be worth the risk.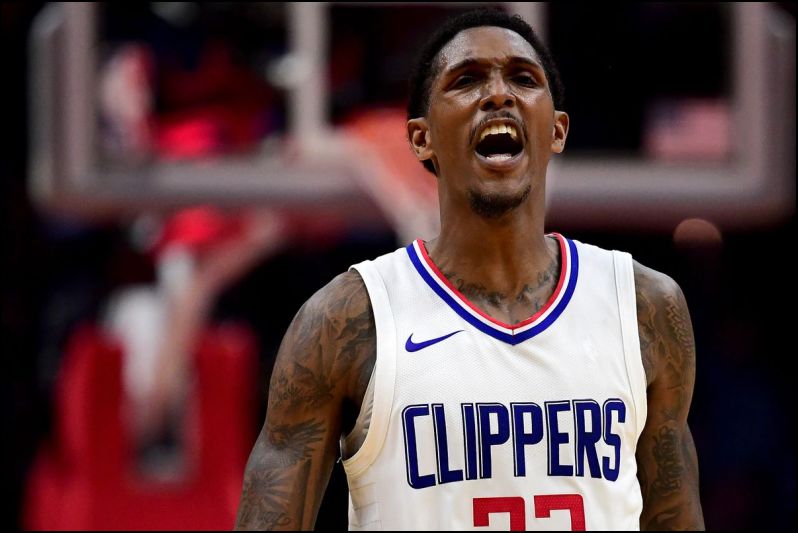 SHOOTING GUARDS:
Lou Williams ($9,100 FD/$8,900 DK) – 
Lou Will has been one of the biggest beneficiaries to the Clipper's injury epidemic as he is consuming much bigger usage rates and more minutes. His opponent Monday, the Houston Rockets, rank 18th in defending shooting guards giving Lou a bit of an advantage. He is averaging 48 FanDuel PPG over his last three contests as he still remains under $10,000, giving him a massive value recently. He won't stuff the stat sheet in many categories besides points, but has been efficient enough to obliterate the point column along with a steal or two. (Had 4 in his last game.)
Donovan Mitchell ($7,400 FD/$7,100 DK) – 
One of the more consistent plays in this slate, both production and salary wise consists of Donovan Mitchell. The rookie has scored 30 or more FanDuel points in 7 straight games. At a low 7K range salary Mitchell is a great plug in play to compliment your superstars with a fairly cheap price tag and upside. He is capable of 40+ point nights in just about any slate which gives him that hidden upside when taking him.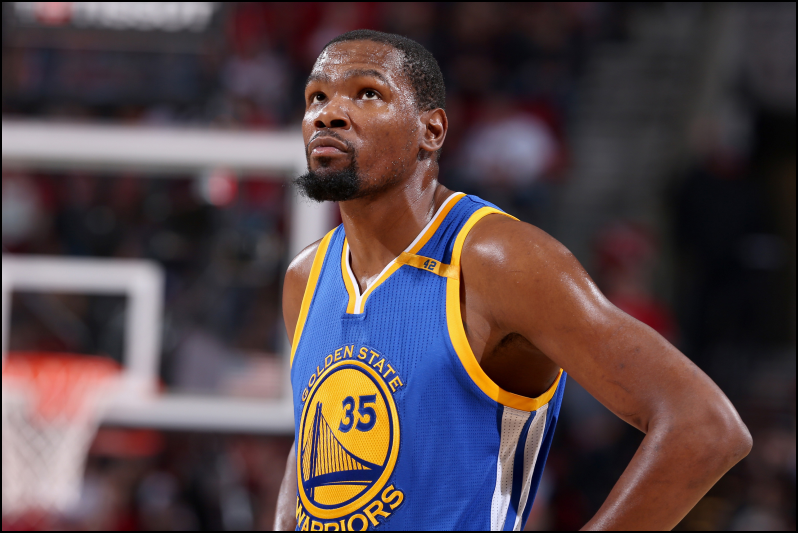 SMALL FORWARDS:
Kevin Durant ($10,700 FD/$9,800 DK) – 
There's always a bit of attention drawn in when the Warriors and Cavaliers meet which is a matchup Kevin Durant has some serious upside in. The last time these teams met KD provided 54.9 FanDuel points on a 25 point and 5 block performance. This game features a massive 231 projected total as the Cavs hold one of the leagues worst defenses. With both teams having decent pace, expect a lot of offense to be on display in this one in which Kevin Durant leads the pack. (Hopefully)
Gerald Green ($4,600 FD/$5,300 DK) – 
Gerald Green will always be my favorite SF play during this Harden-less Rockets era. Green remains to be extremely cheap, and reliable. His increase of minutes adds more value to his play as it's not easy turning down a player listed at $4,600 who you know will be seeing minutes in the high 20's or low 30's. That goes especially for this matchup as the Clippers rank 27th in the league in defending small forwards. You'll need a few cheap options in your lineup tonight, and you should start with Gerald Green.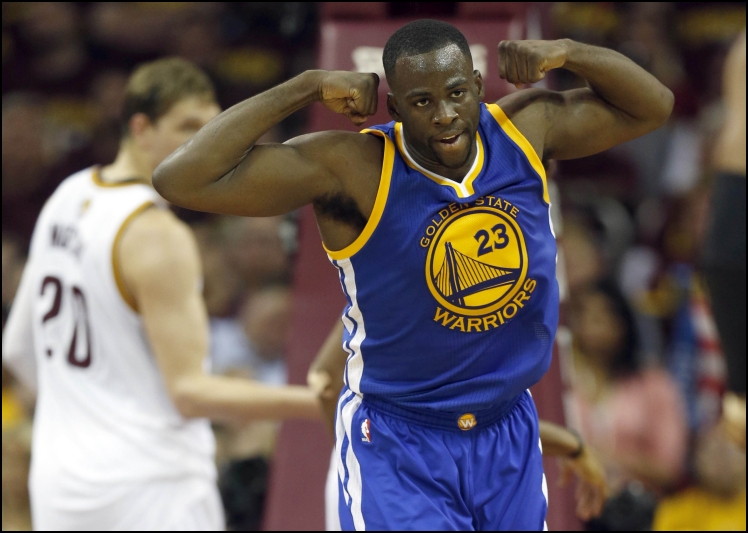 POWER FORWARDS:
Draymond Green ($8,200 FD/$7,700 DK) – 
Another day, another thin PF slate. Green appears to have the best matchup of night among the PF's in the main slate as he squares off with the already mentioned Cavaliers. At around 8K Draymond has an opportunity to do some damage. Green has been stuffing the stat sheet lately, generating at least 7  assists in five of his last six games. He also added double digit scoring to four of those six games as well. In addition to points and assists, in those same six games he has grabbed double digit rebounds in four of them. Against Cleveland's poor defense, Green has no reason not to exceed value and collect digits in every category.
Montrezl Harrell ($5,400 D/$4,600 DK) – 
Harrell has been a spark off the Clippers bench recently, averaging 29.4 FanDuel PPG over his last three games. Scoring has not been a problem off the bench for the big man, as he has easily put up double digits in those three games while averaging roughly 24 minutes of playing time. His matchup is a little tough, but shouldn't worry you. If Harrell can maintain his recent production and maybe obtain a steal and block or two, he will be a lot more than you expected when constructing your lineup.
CENTERS:
Clint Capela ($7,800 FD/$7,200 DK) – 
Similar to the PF position, Center isn't very attractive either. Capela shows a lot of upside tonight especially with his small bump in usage he's already obtained through Harden's court vacancy. Capela has posted a double-double in four of his last five games, with the one lone game consisting of him falling one single rebound short. His matchup is mediocre Monday night but as mentioned he will get some extra touches as a result of the Rocket's leading source of offense is injured.
Kevin Love ($7,000 FD/$7,600 DK) –
For a player like Kevin Love, both price tags are too cheap. Love has proved this season just how effective he can be on any given night. He must be excited to play GSW again, as the last time they met Love scorched them for 31 points and 18 rebounds. The Warriors rank a fair 16th in the league in defending centers, giving Love a little bit of upside to work with. One thing remarkable about Love this season is that he is producing these healthy numbers on a shortage of minutes, however, since GSW plays small most of the time, Love may see more minutes to assert a center's presence on the court.