*Mike Barner*
NBA Daily Fantasy Basketball Lineup Picks for 12/27/17 – Value Plays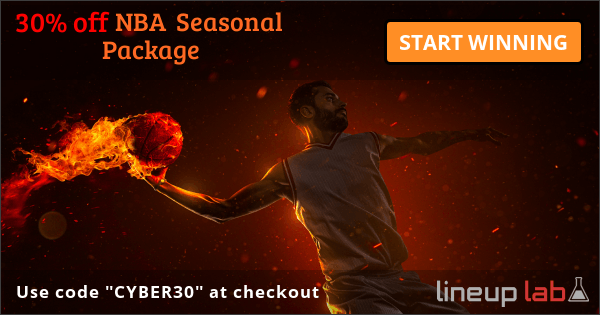 Use Code "CYBER30" at checkout for 30% off Seasonal Package
Wednesday's slate in the NBA is loaded with 10 games, giving you plenty of options for your DFS entry. We took a look at some of the overall excellent plays in Wednesday's article on Sports Illustrated, but let's now dive deeper into only the cheaper value plays that can help make you a winner.
POINT GUARDS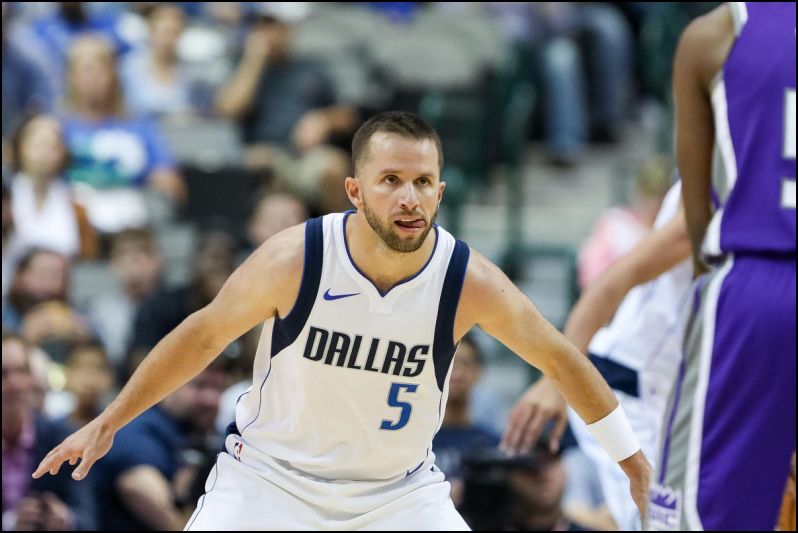 J.J. Barea, DAL at IND
FanDuel = $5,200
DraftKings = $5,000
The Mavericks continue to struggle, but Barea has been one of their better players this season. He's had an excellent month of December, averaging 12.6 points, 3.4 rebounds, 6.9 assists and 1.8 three-pointers in 13 games. Although he comes off the bench, he has no shortage of opportunities to produce, posting the second-highest usage rate (25.6%) on the team. The Pacers allow the ninth-most points per game (106.9) in the league, so Barea will have an opportunity to provide value again in this game.
Andrew Harrison, MEM at LAL
FanDuel = $4,200
DraftKings = $4,100
Harrison has been counted on to play extra minutes with Mike Conley (Achilles) out, logging at least 30 minutes in five of his last seven games. He has played well in his new role, averaging 15.0 points, 3.6 assists, 1.2 steals and 1.0 three-pointers in those five games. He gets to play a Lakers team that plays at the fastest pace (104.3) in the league Wednesday, leaving him with the potential to provide value at this cheap price.
SHOOTING GUARDS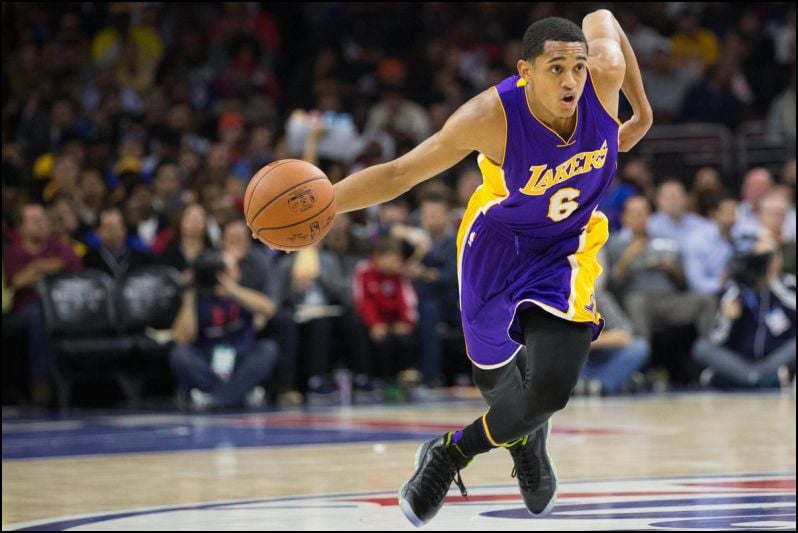 Jordan Clarkson, LAL vs. MEM
FanDuel = $5,500
DraftKings = $5,600
Clarkson did an excellent job filling in for the injured Lonzo Ball (shoulder) on Monday, scoring 17 points to go along with six rebounds, seven assists, and four steals in 35 minutes. His performance could have been even better if he didn't shoot an ugly 8-for-24 from the field. He should be in line to start again Wednesday with Ball still out of action. Considering his 27.8% usage rate is the highest on the Lakers, Clarkson should be in for another big game with extended minutes likely on tap.
Marcus Smart, BOS at CHA
FanDuel = $5,500
DraftKings = $5,200
Smart is playing well right now, averaging 12.0 points, 3.5 rebounds, 3.7 assists, 1.3 steals and 2.3 three-pointers over his last six games. He could see extra playing time Wednesday as the Celtics will have a limited roster with Marcus Morris (knee) out and Jaylen Brown (knee) listed as doubtful. His ceiling isn't very high based on his 33.7% field goal percentage, but he can still do enough across the board to provide value at this cheap price.
SMALL FORWARDS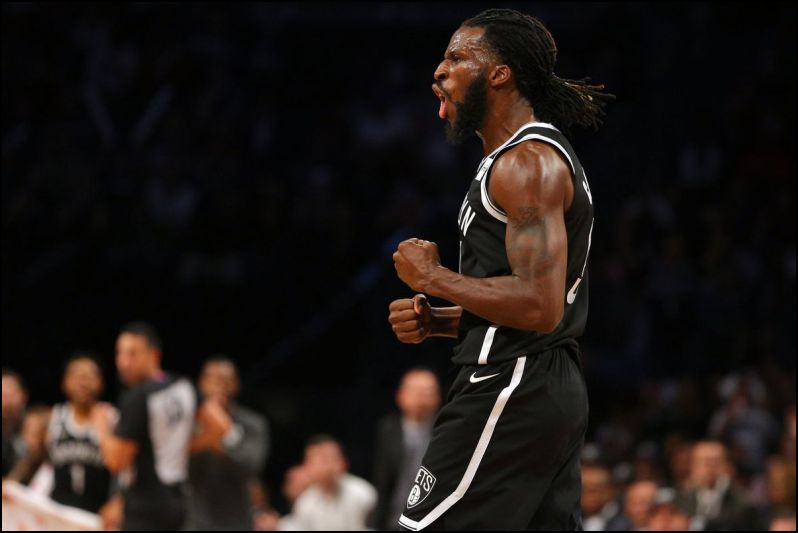 DeMarre Carroll, BKN at NO
FanDuel = $5,600
DraftKings = $5,300
Carroll couldn't have played much worse Tuesday against the Spurs, scoring only two points on 1-of-10 shooting from the field. Chalk that up to one bad game against a good defense as he was shooting 42.2% from the field in six games entering Tuesday. Look for him to be more productive Wednesday as both the Nets and the Pelicans are in the top-seven in the league in pace of play. Not only that, but the Pelicans allow the second-most points per game on FanDuel and the most points per game on DraftKings to opposing small forwards.
Wilson Chandler, DEN at MIN
FanDuel = $5,300
DraftKings = $4,700
Chandler has seen extensive playing time for the Nuggets, logging at least 33 minutes in five straight games. He's played well over that stretch, averaging 13.0 points, 9.2 rebounds and 1.2 three-pointers per game. He struggled to only score five points against these same Timberwolves last week but salvaged the game with 10 rebounds and six assists. He might not have a ton of upside based on his limited offensive game, but that doesn't mean he's not someone to consider at this price based on his ability to contribute in other areas.
POWER FORWARDS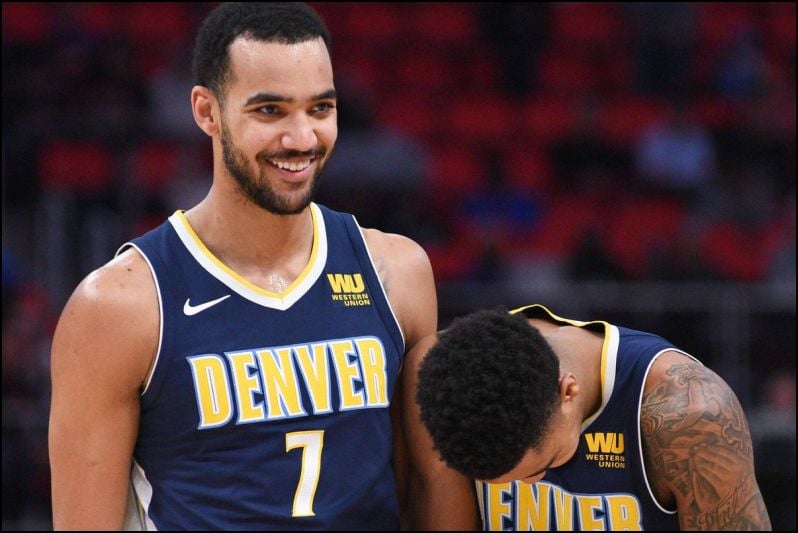 Trey Lyles, DEN at MIN
FanDuel = $5,000
DraftKings = $4,400
Lyles has established a significant role off the bench for the Nuggets, averaging 27 minutes per game in December. His production this month has been excellent, averaging 14.0 points, 6.2 rebounds, and 1.9 three-pointers per game. There are no signs of his minutes dwindling anytime soon as Kenneth Faried hasn't even played in the last five games. The price is right to take a chance on his recent run of production continuing Wednesday.
Markieff Morris, WAS at ATL
FanDuel = $4,500
DraftKings = $4,700
Morris' minutes are way down this season at only 24 minutes per game, his fewest since the 2012-13 season. He's played a little more than that lately though, logging at least 27 minutes in four of his last five games. Those four games came against the Cavaliers, Nets, Magic and Celtics, all teams that use a lot of small lineups. He'll face a similar opponent Wednesday as the Hawks don't have much size up front. Morris is averaging 13.4 points, 5.8 rebounds and 1.0 block in the last seven games that he has played at least 27 minutes, making him a viable option based on his potential Wednesday.
CENTERS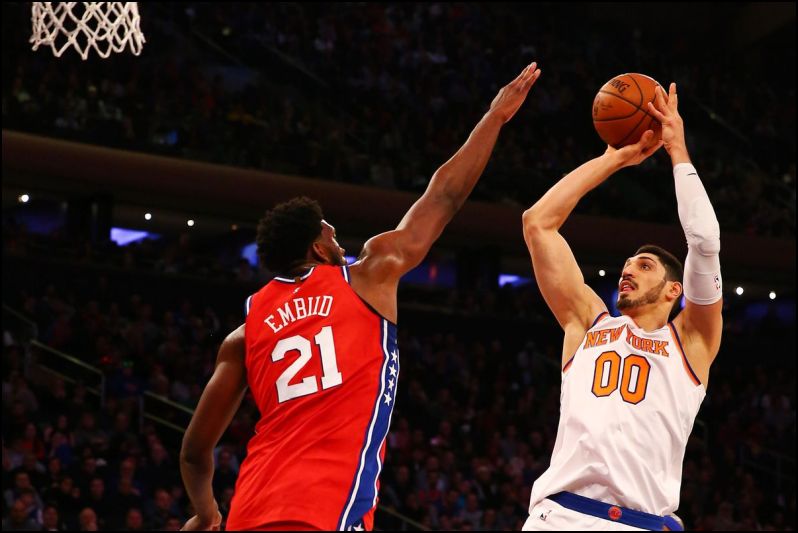 Enes Kanter, NY at CHI
FanDuel = $6,000
DraftKings = $6,800
Kanter is having a stellar season for the Knicks, averaging a double-double (14.1 points and 10.4 rebounds per game) for the first time in his career. He destroyed Joel Embiid and the Sixers on Monday, scoring 31 points to go along with 22 rebounds. That's not good news for Robin Lopez and the Bulls. The Bulls don't have much size outside of Lopez either, so this has the makings of another big game for Kanter, although you shouldn't expect him to replicate Monday's performance.
Jonas Valanciunas, TOR at OKC
FanDuel = $5,100
DraftKings – $4,700
Valanciunas continues to struggle to get playing time this season, averaging a career-low 21 minutes per game. He's shown what he can do with extended minutes, averaging 18.3 points and 13.0 rebounds in the last four games that he played at least 25 minutes. Three of those games came against the Kings, Suns, and Clippers, each of which is either a team with depth up front or a dominant center who gets plenty of playing time. He faces a similar opponent Wednesday as center Steven Adams is averaging 33 minutes per game for the Thunder. The potential for added minutes is here, so Valanciunas has some upside.