*Mike Barner*
NBA Daily Fantasy Basketball Lineup Picks for 12/28/17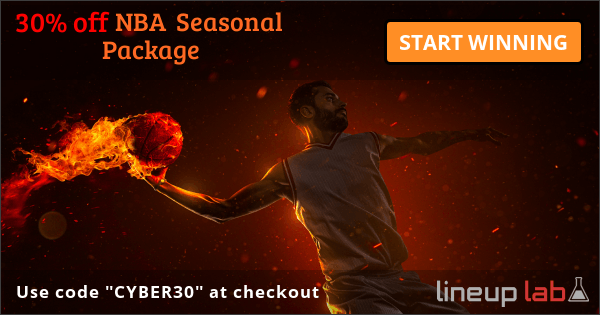 Use Code "CYBER30" at checkout for 30% off Seasonal Package
POINT GUARDS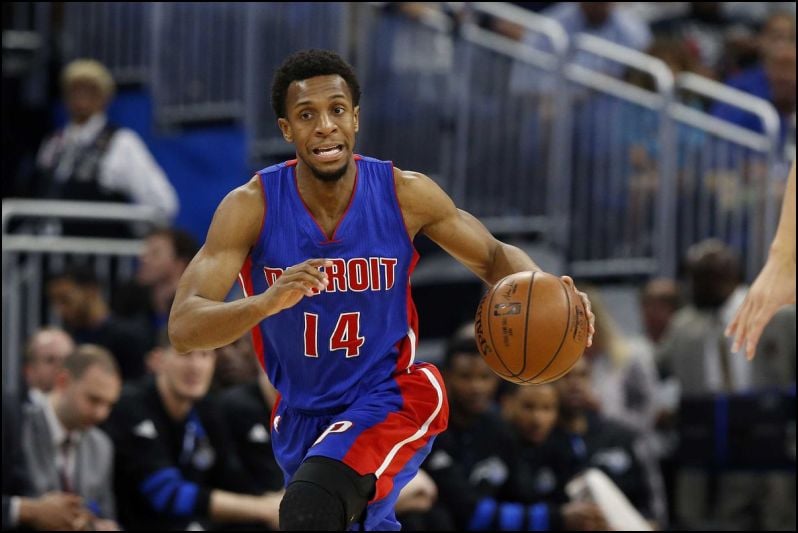 Ish Smith, DET at ORL
FanDuel = $5,500
DraftKings = $4,900
The Pistons suffered a big loss with Reggie Jackson (ankle) being ruled out for 6-to-8 weeks. Luckily, they have a solid backup ready to fill in with Smith. Smith is only averaging 20 minutes per game this season but has put up respectable averages of 8.9 points, 2.3 rebounds and 3.9 assists per game. He showed what he can do in 32 starts with the Pistons last year, averaging 12.3 points, 3.3 rebounds, and 6.3 assists in 30 minutes per game. The Magic allow the most points per game to opposing point guards on both FanDuel and DraftKings, so take advantage of Smith at this price.
Tyus Jones, MIN at MIL
FanDuel = $3,600
DraftKings = $3,400
Timberwolves starting point guard Jeff Teague went down with a knee injury Wednesday that did not look good. An exact timetable for his absence has yet to be determined, but Jones will now step into a starting role for the foreseeable future. He played very well in three starts earlier this season, averaging 12.3 points, 4.0 rebounds, 6.7 assists, 4.0 steals and 1.7 three-pointers per game. Timberwolves coach Tom Thibodeau is used to dealing with his starting point guard being out from his days with Derrick Rose and the Chicago Bulls. Backups like Aaron Brooks, John Lucas III, D.J. Augustin, Mike James and Nate Robinson all thrived when given the chance to start, so Jones' success isn't that surprising. Make sure Jones is in your lineup at this cheap price Thursday.
SHOOTING GUARDS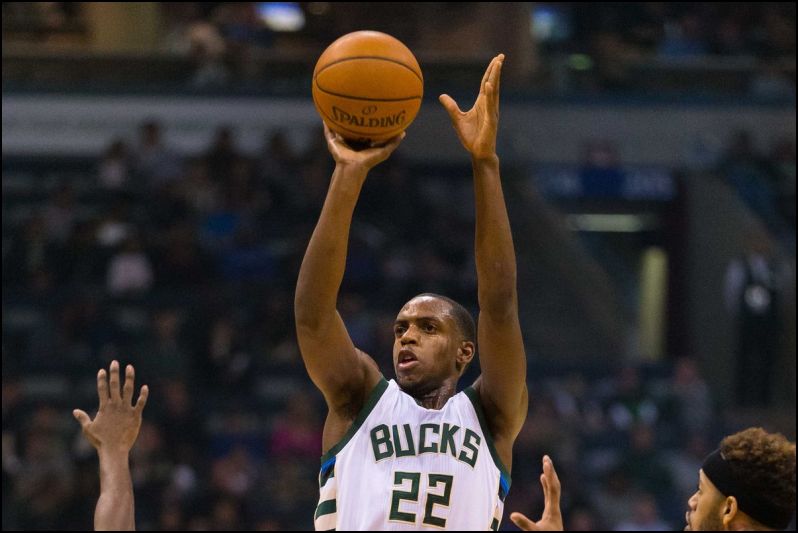 Khris Middleton, MIL vs. MIN
FanDuel = $7,500
DraftKings = $7,500
Middleton has been getting all the playing time he can handle of late, logging at least 37 minutes in 10 of his last 11 games. The heavy minutes are great for his value as his 25.1% usage rate is inside the top-45 in the league. He's averaging career-highs in points (20.7), rebounds (5.2), assists (4.5) and three-pointers (2.1) per game as a result. Expect him to play big minutes and put up valuable numbers again Thursday against the Timberwolves.
Terry Rozier, BOS vs. HOU
FanDuel = $3,800
DraftKings = $4,300
Rozier has been getting consistent minutes lately, playing at least 26 minutes in four straight games. He's taken advantage of the opportunity, averaging 10.5 points, 5.0 rebounds, 2.3 assists, 1.0 steal and 1.8 three-pointers per game. Jaylen Brown (knee) missed Wednesday's game and might not play Thursday either, which should leave Rozier with the chance for extra playing time again. The Rockets already like to use a lot of small lineups, but might really go small with Clint Capela (face) out for this game. Rozier is cheap enough to take a chance on at this price. Of note, he is shooting guard eligible only on DraftKings as he is point guard eligible on FanDuel.
SMALL FORWARDS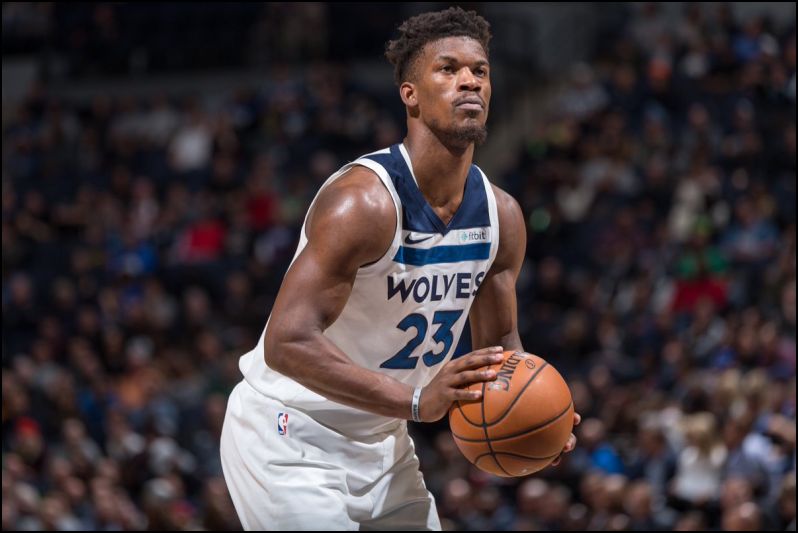 Jimmy Butler, MIN at MIL
FanDuel = $8,900
DraftKings = $7,700
If you watched any of the Timberwolves overtime victory against the Nuggets on Wednesday, one thing for certain is that Butler is clutch. He scored 12 points in overtime and finished with 39 points overall, the third time in the last five games that he has scored at least 32 points. If you think he might see limited minutes on the second night of a back-to-back after playing 42 minutes Wednesday, you've got another thing coming. Butler always plays big minutes and coach Thibodeau is never one to rest his star players. Butler's 24.0% usage rate is second highest on the team (behind Jamal Crawford of all people), so expect him to thrive again Thursday. Of note, he is only small forward eligible on FanDuel as he is listed at shooting guard on DraftKings.
Reggie Bullock, DET at ORL
FanDuel = $4,400
DraftKings = $4,000
Avery Bradley (groin) is expected to be out again Thursday, leaving Bullock with added minutes. Bradley has missed the last five games for the Pistons, during which Bullock has averaged 12.8 points, 2.8 rebounds, 1.2 steals and 2.0 three-pointers per game. The Magic play at the sixth-fastest pace (102) in the league, so Bullock should have added opportunities to score in this contest. He's cheap enough to warrant consideration if you want to save money at small forward.
POWER FORWARDS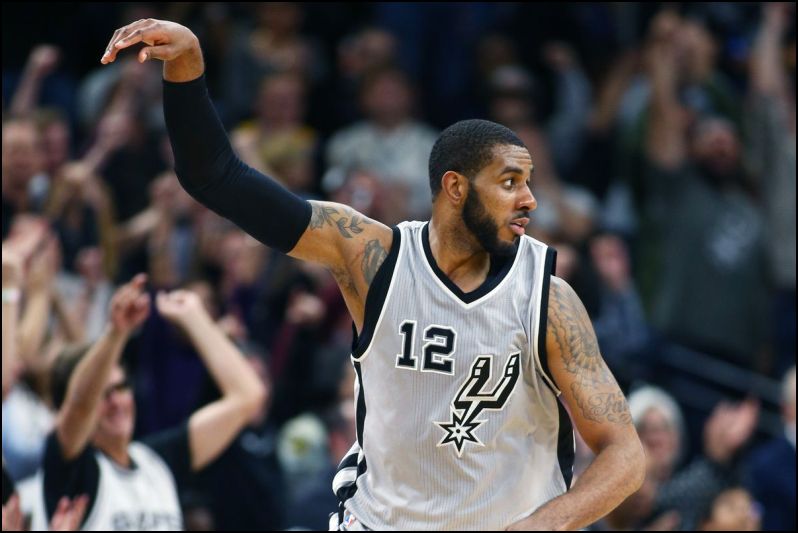 LaMarcus Aldridge, SA vs. NY
FanDuel = $8,500
DraftKings = $7,800
Aldridge continues to be a rock for the Spurs, averaging 22.1 points, 8.4 rebounds and 1.1 blocks per game this season. Even though his production is likely to decline with the return of Kawhi Leonard, Leonard hasn't played more than 26 minutes in any game so far. Even with Leonard playing 26 minutes Tuesday against the Brooklyn Nets, Aldridge finished with 20 points, nine rebounds, two steals, and one block. The Knicks have a lot of size up front, so expect Aldridge to keep things rolling Thursday.
Jayson Tatum, BOS vs. HOU
FanDuel = $5,700
DraftKings = $5,500
Tatum continues to get plenty of playing time in his rookie season, logging at least 33 minutes in four straight games. Marcus Morris (knee) sat out Wednesday's game against the Hornets and will likely only see limited minutes if he does return Thursday. As already mentioned, this should be a game full of small lineups with Capela out. The Rockets also play at the eighth-fastest pace (101.4) in the league, so look for Tatum to get his chance to provide value at this price.
CENTERS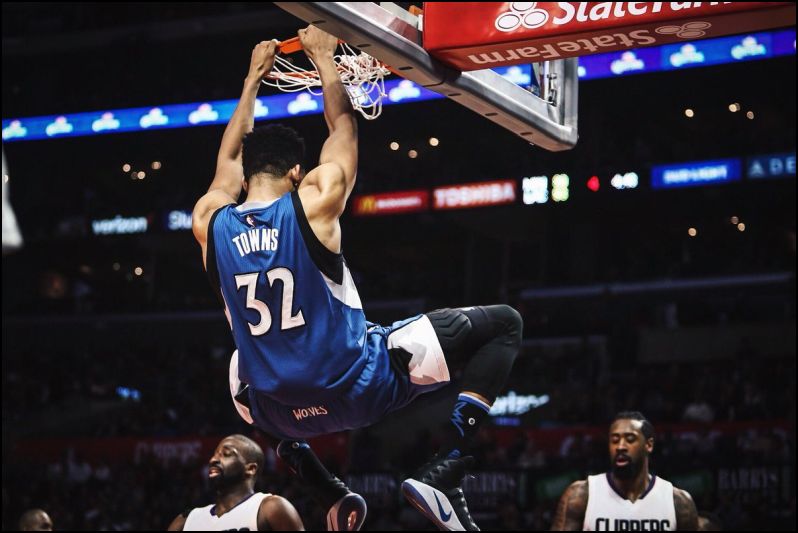 Karl-Anthony Towns, MIN at MIL
FanDuel = $10,000
DraftKings = $8,900
The addition of Butler has certainly hurt Towns' value as he's averaging almost five points less per game this season. His usage rate of 22.9% is the lowest of his three-year career. That being said, he's still averaging a gaudy 20.3 points, 11.7 rebounds, 1.5 blocks and 1.5 three-pointers per game. The Bucks don't have much size up front, which has resulted in them allowing the fifth-most points per game on FanDuel and the fourth-most points per game on DraftKings to opposing centers. If you saved money going with cheap guards, it might be wise to spend some of it on Towns.
Bismack Biyombo, ORL vs. DET
FanDuel = $5,500
DraftKings = $4,600
Biyombo played 30 minutes Tuesday is his first start filling in for Nikola Vucevic (hand). He only scored three points, but his offensive skills are not why you consider him for your entry. He came through with 12 rebounds and five blocks, which was no easy task with Hassan Whiteside back for the Miami Heat. He'll be counted on for big minutes again Wednesday against Andre Drummond, making him a great value play option at center.