NBA Daily Fantasy Basketball Lineup Picks for 12/15/17
*Mike Barner*
NBA Daily Fantasy Basketball Lineup Picks for 12/15/17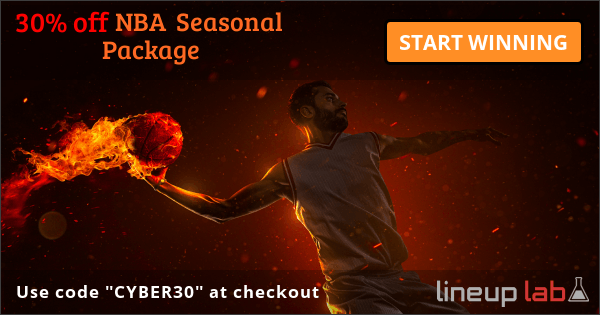 Use Code "CYBER30" at checkout for 30% off Seasonal Package
POINT GUARDS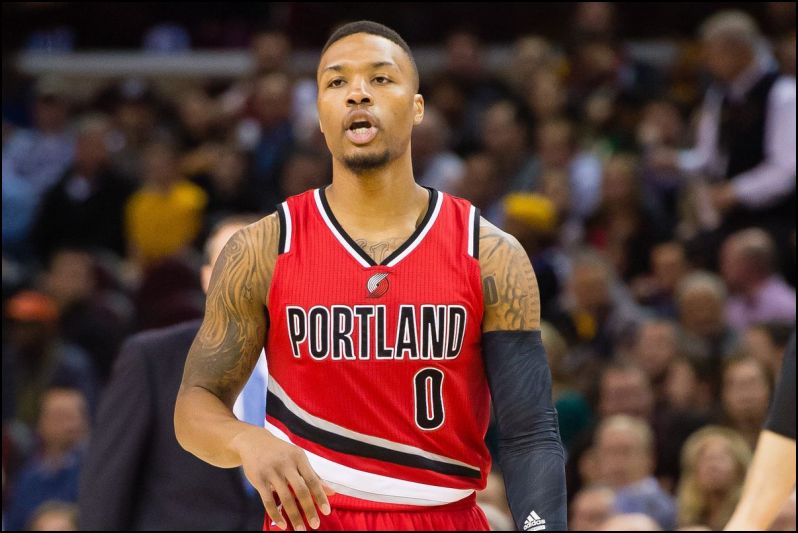 Damian Lillard, POR at ORL
FanDuel = $9,500
DraftKings = $9,400
Lillard only scored 18 points in his last game Wednesday against the Heat, but he was rolling before that with at least 29 points in four straight games. He's been dealing with a sore ankle of late, but hasn't missed any time and is expected to play Friday. This is a great matchup against the Magic as not only do they play at the seventh-fastest pace (102.2) in the league but they also really struggle to defend point guards. Look for Lillard to get back to his scoring ways in this game, providing an excellent option for your entry.
Milos Teodosic, LAC at WAS
FanDuel = $6,300
DraftKings = $4,500
Teodosic is still rounding into form after missing 22 games due to injury but did manage to get up to 25 minutes in his last game Wednesday against the Magic. He made the most of his playing time, scoring eight points to go along with six rebounds, six assists, one steal and one block. The Clippers will be without Austin Rivers (concussion) on Friday, which could lead to more minutes for Teodosic if the club feels he is ready. If you are looking for a cheaper point guard option with upside, Teodosic might be your man.
SHOOTING GUARDS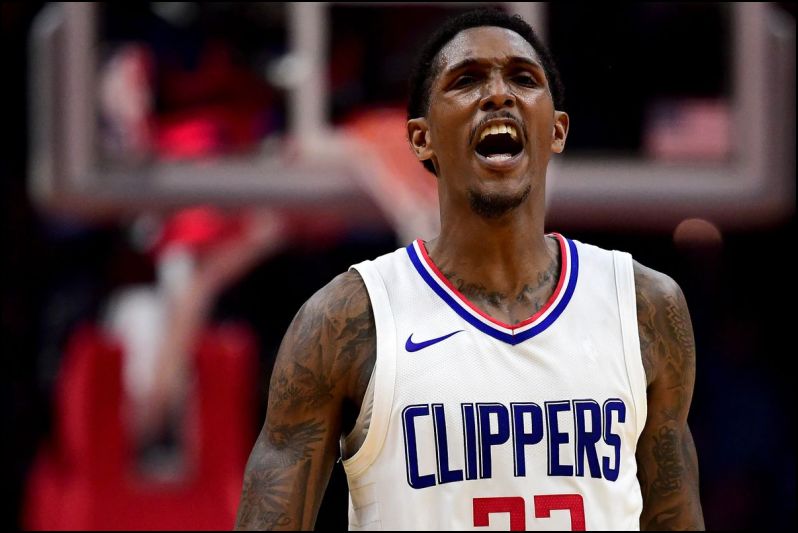 Lou Williams, LAC at WAS
FanDuel = $8,800
DraftKings = $7,600
The Clippers have been decimated by injuries this year, leaving them to count on Williams more than they expected. Even though he has only started five games, he's averaging a career-high 31 minutes per contest. Never one to shy away from shots, Williams is averaging 14.8 attempts per game, resulting in a career-high 20.0 points. With Rivers and Danilo Gallinari (hip) out Friday, Williams is primed for another big scoring night against the Wizards.
Gary Harris, DEN vs. NO
FanDuel = $6,400
DraftKings = $6,400
Harris showed why he is one of the main offensive weapons for the Nuggets by scoring 36 points Wednesday against the Celtics. He's averaging the most minutes per game (34) on the team, giving him an added opportunity to produce. The Pelicans play at the sixth-fastest pace (102.3) and allow the second-most points per game (111.5) in the league, which is good news for the offensive-minded Harris. If you don't want to pay up for Williams, look no further than Harris for excellent upside.
SMALL FORWARDS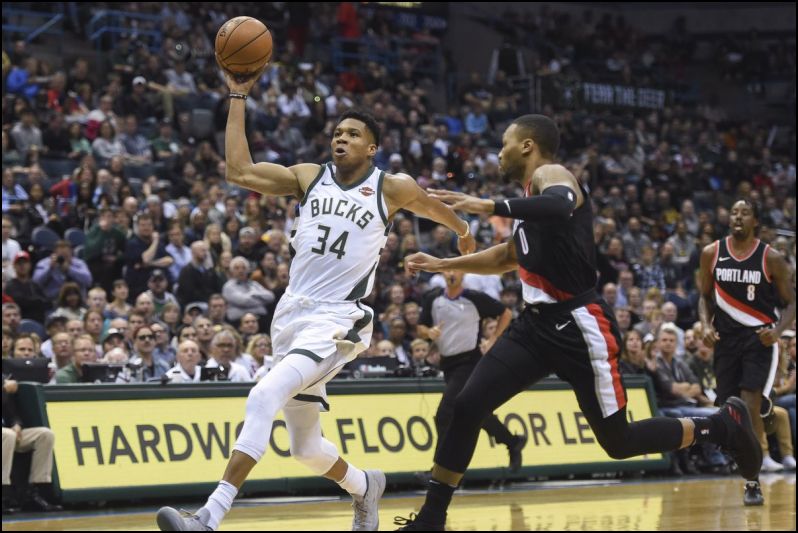 Giannis Antetokounmpo, MIL vs. CHI
FanDuel = $12,500
DraftKings = $11,600
Giannis may have the highest floor of any player in DFS. Playing time is never a problem as he's averaging 38 minutes per game and his 33.5% usage rate is fifth-best in the NBA. While he has some talented players around him in Eric Bledsoe and Khris Middleton, they compliment his game well without taking away any scoring opportunities. Few teams in the NBA have someone who can match up with him defensively, but the Bulls don't have anyone close to being capable of slowing him down. Get ready for a huge performance.
Rudy Gay, SA at HOU
FanDuel = $5,400
DraftKings = $5,700
It's no surprise that Gay has seen a decrease in production since joining the Spurs as they brought him in to be more of a supporting piece as opposed to a leading scoring. Not only is Gay averaging a career-low 24 minutes per game, but his average of 12.8 points per game is the lowest since his rookie season. He's played better than that lately though, averaging 16.3 points and 7.3 rebounds over his last six games. The Rockets like to use a lot of small lineups, which could mean a few extra minutes for Gay. He's priced low enough to be a viable option Friday.
POWER FORWARDS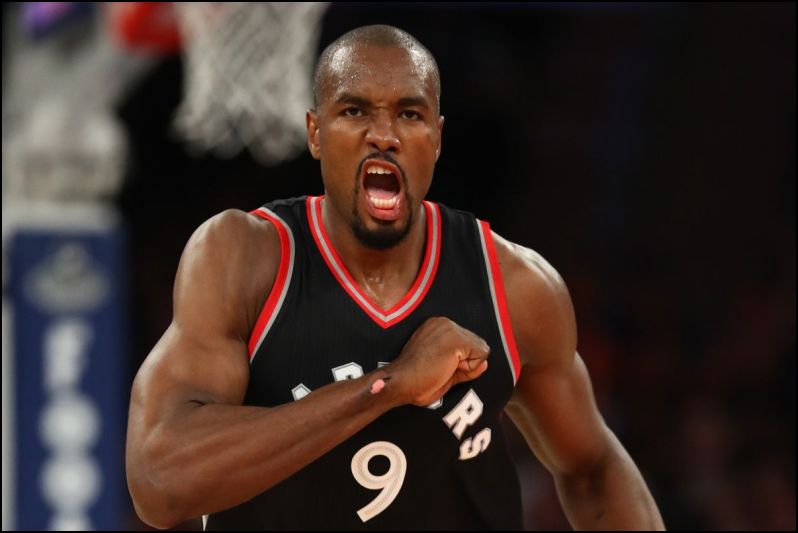 Serge Ibaka, TOR vs. BKN
FanDuel = $6,500
DraftKings = $6,100
Ibaka has turned back the clock lately, averaging 18.8 points, 6.5 rebounds, 1.8 blocks and 3.0 three-pointers over his last six games. He gets to play the Nets Friday, a team that doesn't have a ton of quality depth up front. The Nets also play at the second-fastest pace (104.2) in the league, so Ibaka is going to get extra chances to keep his recent hot streak alive. With a significant role on tap for this game, get Ibaka in your lineup.
John Collins, ATL at MEM
FanDuel = $5,900
DraftKings = $5,500
After missing six straight games, Collins returned to play 19 minutes Thursday against the Pistons. He made the most of his limited minutes, scoring 15 points to go along with seven rebounds, one steal, and one block. Despite playing only 23 minutes per game this season, the talented rookie has still managed to average 11.7 points and 7.1 rebounds per contest. The Hawks are thin up front with Dewayne Dedmon (leg) out and really need Collins to produce. Although he may again see limited minutes in the second night of a back-to-back Friday, he's priced low enough to warrant consideration.
CENTERS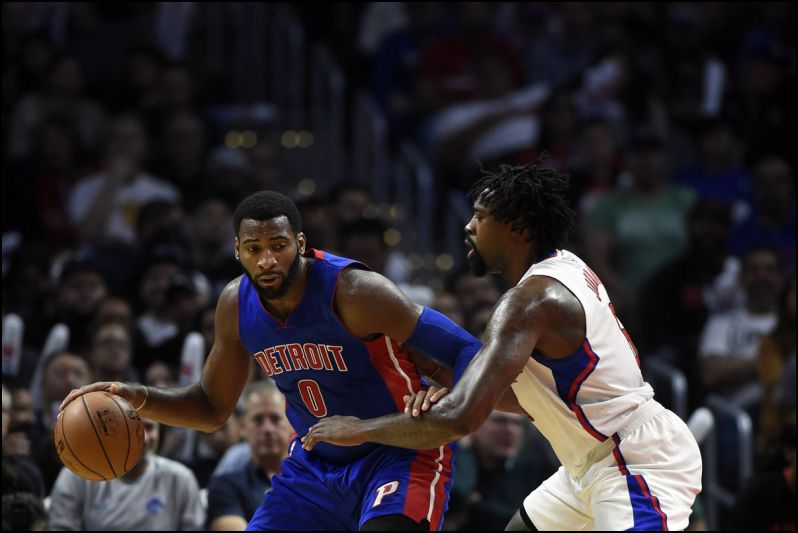 Andre Drummond, DET at IND
FanDuel = $9,400
DraftKings = $9,100
Drummond is in a scoring slump, averaging only 7.8 points over his last four games. He still provides value even when he's not scoring though as he also averaged 15.3 rebounds over that same stretch. Friday will mark his third game of the season already against the Pacers, a team that allows the second-most DraftKings points per game and the most FanDuel points per game to opposing centers. Drummond was no outlier, averaging 12.5 points, 18.0 rebounds and 2.5 blocks in those two games. He'll cost you a lot, but should be worth it based on his opponent.
Marcin Gortat, WAS vs. LAC
FanDuel = $4,500
DraftKings = $5,300
Gortat shouldn't be confused with a high-upside play as he just doesn't score enough to be in that class. He still hovers around a double-double though, averaging 9.2 points and 8.6 rebounds per game this season. The Wizards are going to need him Friday because although the Clippers have a ton of injuries, DeAndre Jordan is healthy and logging 33 minutes per game. Gortat finished with nine points and eight rebounds when these same two teams met Saturday, so he can provide value at this cheap price.