We Got Nets – A Brooklyn Nets Podcast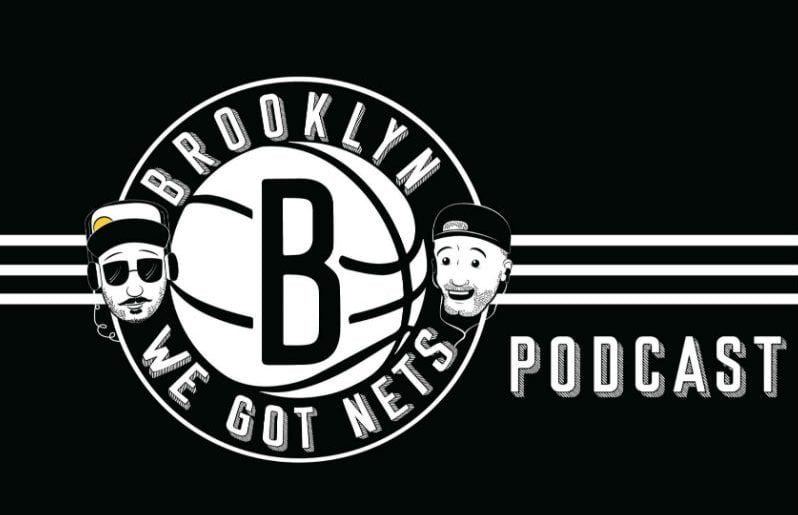 We Got Nets – A Brooklyn Nets Podcast
Daily Fantasy Sports Ranking's head of NBA content and projections, Doug Norrie, is starting a new take on the NBA with the We Got Nets Podcast, a Brooklyn Nets Podcast with episodes all offseason and during the season as well.
Along with lifelong Nets fan Adam Armbrecht the two will cover Brooklyn Nets news and game coverage. They'll offer previews to upcoming games as well as breakdowns following Nets (hopefully) wins and (please no) losses.
In the first full episode, the guys reflect a bit on the NBA Finals and what the Toronto win and Warriors' injuries could mean for upcoming free agency as well as the Nets' chances at landing a big star or two.
Then they look at the free agent landscape and what adding the much-rumored Kyrie Irving could mean for the team as well as some of the other players who should be on the Nets' radar. They talk about his potential fit, or possible lack thereof, with D'Angelo Russell who is coming off a breakout season for Brooklyn.
Players like Jimmy Butler, Tobias Harris and even Khris Middleton are also discussed.
Listen to their first full episode on Spreaker:
The We Got Nets guys will be adding weekly episodes all throughout the offseason, discussing how the team is taking shape and what we can expect for the 2019-2020 season. Be sure to subscribe wherever you listen to podcasts.
Listen the We Got Nets – A Brooklyn Nets Podcast on iTunes
Listen the We Got Nets- A Brooklyn Nets Podcast on Spotify
Listen to the We Got Nets – A Brooklyn Nets Podcast on YouTube
Listen to the We Got Nets Podcast on Google Podcasts