NBA Daily Fantasy Basketball Lineup Picks for 11/6/17
NBA Daily Fantasy Basketball Lineup Picks for 11/6/17
Point Guard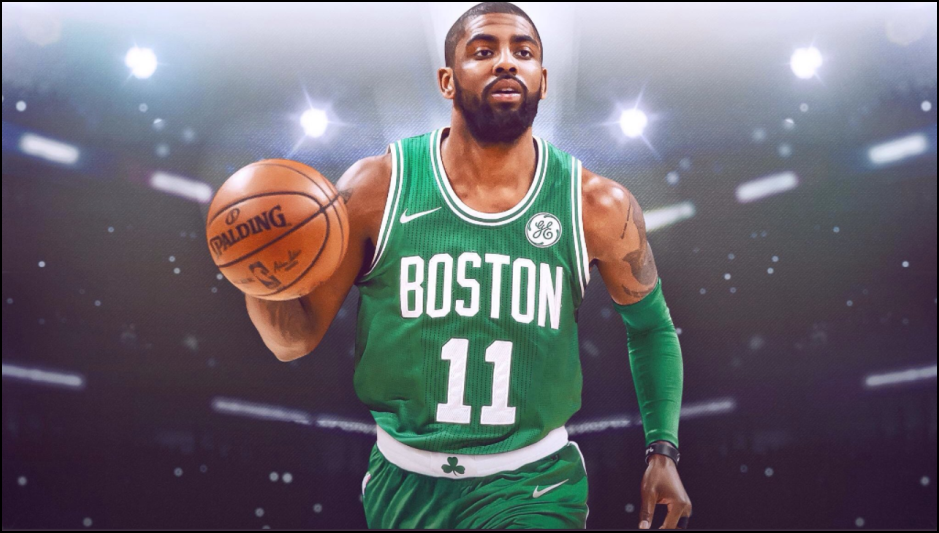 Kyrie Irving
FD $9,500 DK $8,800
Kyrie hasn't been the same player he was in Cleveland. He's been a lot more consistent and in tune with his game, compared to last season when he would constantly sit from 30-65 fantasy points. This season, you can count on 40 with the hopes of 50-60. Against Dennis Schroder, you have a pretty good chance. The Hawks have been in the bottom 5 since the start of 2016 and top 8 the year before. Non-coincidentally, last year is when Schroder got the starting gig. Vegas has this game at a 208 total and a close spread, so go ahead and target anyone you want from this game. With just 3 games on the slate, most are going to come from the Suns and Nets. However, if you do want to get a little crazy, game stacking here isn't a horrible idea. If it does stay close, having 2 or 3 of the studs could pay off in tournaments. In cash games, Irving is one of the best 1-offs of the entire night. You will not find a cash game lineup of mine without him.
Mike James
FD $5,800 DK $5,300
There's an old saying in DFS that minutes = production. It's not a perfect science (Tony Snell), but we're seeing a perfect example out of it here with Mike James. James isn't special. Sorry to the Mike James fans, but he's no different than a lot of different placeholder young backups PG's. He's just getting a lot of minutes in a fast-paced offense. We saw Tyler Ulis average over 30 FP in the same offense and now he's on the bench. The truth is that Devin Booker is a big help as well, as he dictates the best defender and most attention. James gets an ideal match-up against a Nets team that loves to run and gun. James is a lock for 25 with the upside for 40 with minutes.
Shooting Guard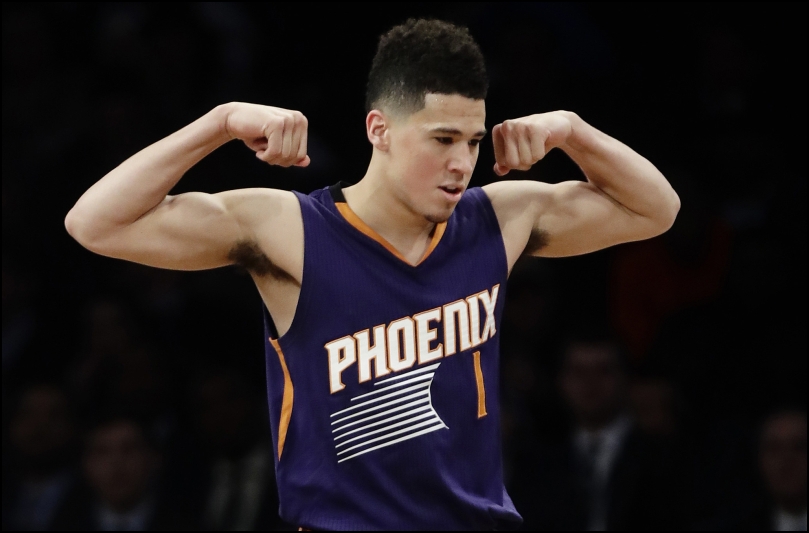 Devin Booker
FD $8,200 DK $8,400
Now for my favorite play on the night. I know it's a very obvious choice, but I'm not going to be crazy just to be crazy. Vegas currently has this game at a 237 total with just a -1 spread, so that should give you a good idea of what's going on here. You will not see an O/U higher than that all year. These 2 teams are playing at the fastest in all of basketball and the Nets are playing faster than anyone has played since the 2013 76'ers. An average PACE is 100. The Suns are at 105 and the Nets are at 109. The two fastest in all of the league. Devin Booker is going to go insane and I will have him in every single lineup I create. With 0 exceptions. The Nets have nobody to cover him and I wouldn't at all be surprised to see 40 real-life points with 60 FP. I guess you can fade Booker in hopes they only focus on shutting him down, but go ahead and grab my H2H's if that's your plan.
D'Angelo Russell
FD $8,000 DK $8,200
We'll stay right in the same game and look at the best option on the Nets. Devin Booker, who we just talked about, is at a 30% rate since Bledsoe went out. That's very high. However, we have D'Angelo Russell sitting here with a 33%. That's just bonkers for a team who hasn't even run into injury problems yet. The ball is touching his hand son every play and he's touching it last or 2nd to last (assist) in nearly half. The Suns are one of the only teams that are willing to runs with the Nets, so he'll have about 10 extra possessions tonight. That may not seem so valuable, but it's worth as much as an at-bat in baseball would be for a superstar. I think this game turns out being a shootout between Booker and Russell. They're my 2 highest owned plays on the entire slate and I'm not even comfortable recommending anyone else. This is not a normal high total game. I want to make that clear. 240 total points is CRAZY.
Small Forward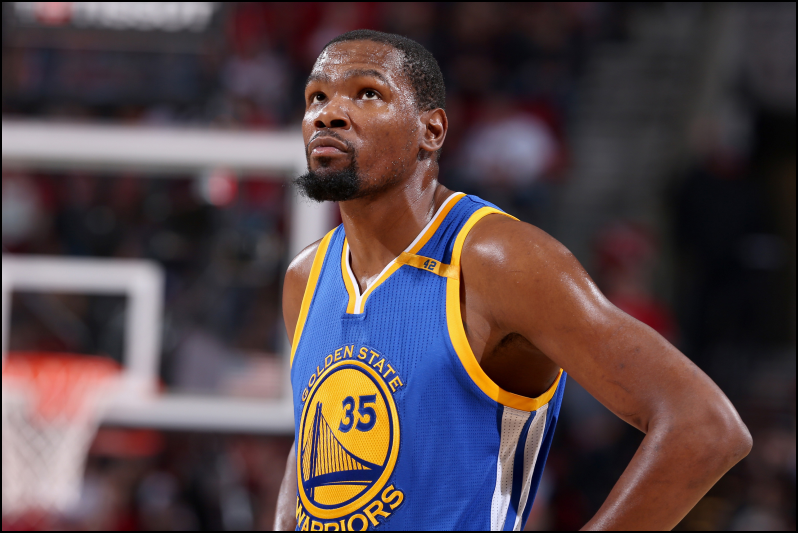 Kevin Durant
FD $10,500 DK $10,100
Durant is the only guy over $10k tonight, and there is a good amount of value. Therefore, if you're not playing Durant, you're likely in the minority and going quite contrarian. I don't hate the move necessarily, but I don't think anyone besides Booker has similar upside. Durant is a lock for 45 fantasy points in this match-up and his upside is right around 65. We haven't seen it yet this year, but he'll do it more than a few times. The Heat doesn't have anyone to throw on him, so it'll be Josh Richardson and Wayne Ellington who will try their best. James Johnson has the best chance, but he's going to need to be on Draymond. Durant is a mismatch for most teams, but especially the Heat. This game has a great chance of blowing out, but Durant should still get his in 3 quarters. There isn't anywhere else to spend up, so if you have the funds, this is your guy.
Josh Richardson
FD $4,800 DK $4,800\
We'll stay right here in Golden State and take a look at Josh Richardson. You definitely can play T.J. Warren here as well, but I think we've touched on the Suns enough. Richardson is another tremendous value option at just $4800 on both sites, where he needs you about 20-25 for value. Richardson is too good of a player to be at this price and 25 FP to him is not much of a challenge if he sees the minutes. Especially against a fast-paced Warriors team. He has typically just been a scorer, but his ability to stuff the stat sheet so far has been nothing short of impressive. Richardson is also likely blowout-proof, so you can count on the 28+ minutes either way. You can bump him up for a guaranteed 34+ if Waiters does sit again. I doubt it, though.
Power Forward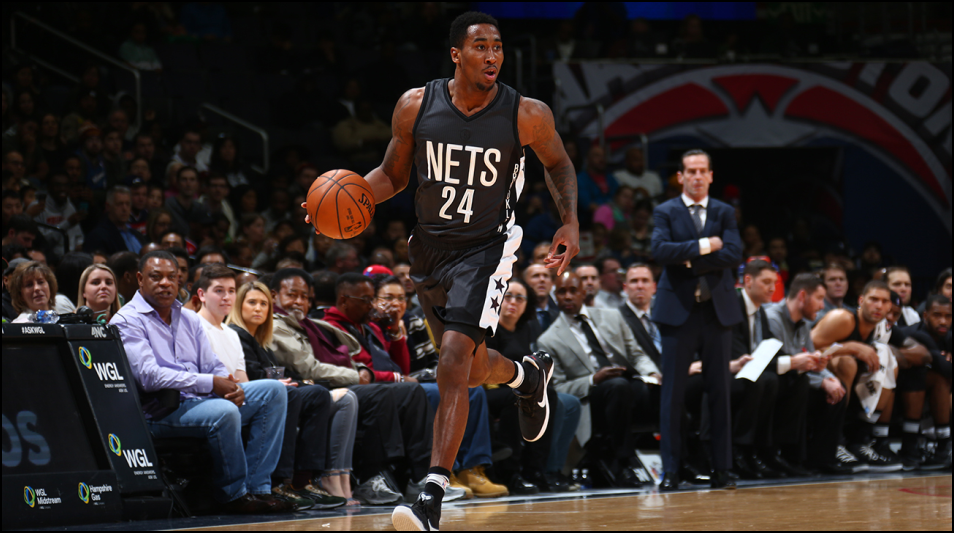 Marcus Morris
FD $4,000 DK $4,000
Marcus Morris is still heavily limited, so I'll be clear in saying this is a cash game play. I might have some exposure in tournaments just to help me pay up elsewhere, but there's no upside here. Morris isn't going to see over 25 minutes no matter what, so his FP cap is around 30. He's returning from injury and while it may go slow, he saw 23 minutes last game, so he's pretty healthy. The match-up with the Hawks bench is fantastic and he should have no problem doing damage for the short time he's on the floor. He will see John Collins and Luke Babbitt on defense, so scoring shouldn't be the issue. At just $4k, you don't need much at all. Morris is a great value play that you can chalk in for 20-25 fantasy points at an atrocious position.
Rondae-Hollis Jefferson
FD $6,700 DK $5,900
We'll get right back to the Nets with Rondae Hollis-Jefferson. At a position without much depth, he gives you a locked in 20 fantasy points with legitimate upside at 40. He has been great on the season, stuffing the stat sheet over and over. This match-up with the Suns couldn't be any better unless he got traded to the Suns and played against the Nets. RHJ relies on speed, so the Suns 2nd highest PACE in the NBA is important. He's all over the court against teams like the Hawks, so I can't imagine how active he'll be where it's encouraged form both sides to run. His price is way too cheap (especially DK) and value is close to a lock. He's a mainstay in my cash games without much opportunity cost at the position.
Center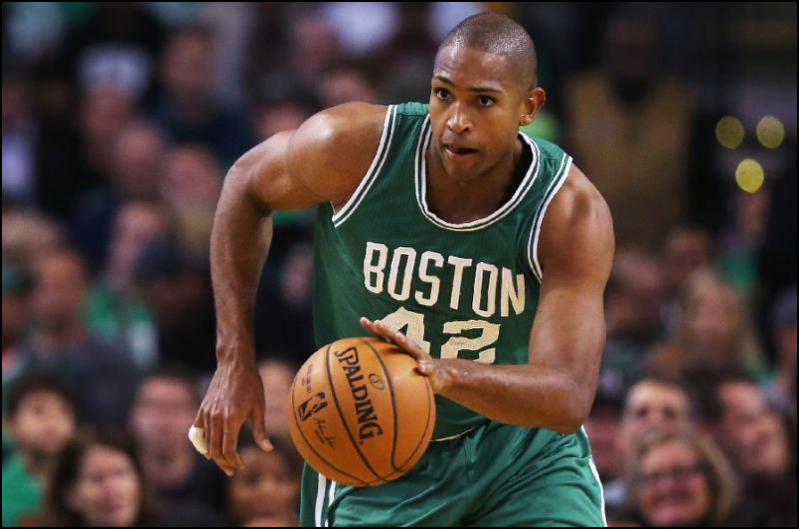 Al Horford
FD $7,500 DK $7,200
Center is pretty ugly and Al Horford is clearly my favorite at the position. You obviously have plenty of upside there with Hassan Whiteside, but I'm not sure he'll be able to keep up with the pace after just returning from injury a few games ago. Horford has a great match-up with the Hawks interior that includes Dewayne Dedmon and John Collins. Neither have a shot at stopping Al Horford. Especially Dedmon, who might just fall down if he has to go to the 3-point line. The Celtics have made it clear that Horford is the number 2 option and he's been impressively consistent all year. Against his former team in the Hawks, expect at least 30 fantasy points with the potential for way more. If this game does stay close, it could be a nice one for fantasy. We're paying a lot of attention to the Suns/Nets and rightfully so, but don't ignore this one.
Tyson Chandler / Alex Len
FD $4,900 – $4,500 DK $4,100 – $4,600
Full disclosure, Al Horford is my guy. I have 4 other Suns, so Len and Chandler won't fit for me. With that being said, I truly do like them as value options. The Nets are just atrocious at everything and these are both guys who do produce when on the floor. Especially against teams that don't contest their rebounds. If you need the value, I say go with the guy who's cheaper on your site. I think Len fits the style of game a bit better, but there's no doubt that Chandler could put together a double-double in 20 or so minutes. The Nets stink, so just make sure you remember that when putting your lineup together.