NBA Daily Fantasy Basketball Lineup Picks for 12/12/17
NBA Daily Fantasy Basketball Lineup Picks for 12/12/17


CYBER MONDAY special only use Code "CYBER30" at checkout for 30% off Seasonal Package
Point Guard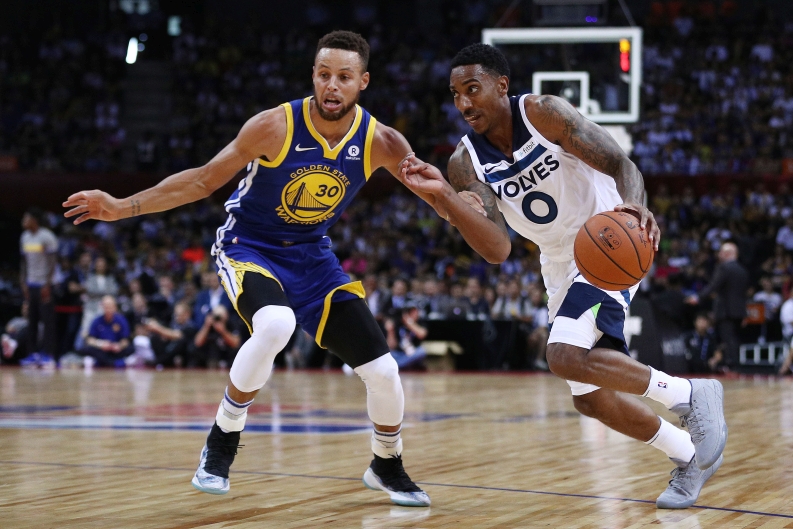 Jeff Teague
FD $6,500 DK $6,500
Strap in! If you're looking for a slate of games that comes to us easily and builds a lineup by itself, this isn't the one. We're going to need to take some time with this one and dissect each position. Starting off at point guard, it isn't pretty. It gets better once we get to small forward, but will have to take what we can get until then. While PG is usually a stacked position, Wall is the only expensive option and he's coming off of a 2-week injury. Instead, we'll start in the mid-range with Jeff Teague. Teague has disappointed many this year, but I think he's somewhat easy to project. You don't play him against a team that plays slow. Go with Towns in that case. Against a Philly squad that likes to run and ranks 22nd against PG's, Teague has a 25 FP floor with a ceiling over 40. He's right back to seeing 35+ minutes and won't have to worry about seeing any Ben Simmons. Teague will be matched up with Jerryd Bayless and McConnell if he plays, giving him the best match-up on the entire team. Teague was pathetic against the Mavericks last game and you can be sure on an improvement from that game. He might draw some ownership by default at this position, but shouldn't be any higher than 20 or 25%.
Yogi Ferrell
FD $4,500 DK $3,800
Ya, I told you it's ugly. Dennis Smith Jr. has already been ruled out for this game and it will once again be J.J. Barea and Yogi Ferrell taking the minutes. Barea is fine, but he's more expensive and no safer than Ferrell. Yogi is sitting under $4.5k on both sites and has seen 32 and 22 minutes with Smith out. He should get over that 25 minute-mark at the very least here against a Spurs squad that can be taken advantage of. While they are still one of the league's most efficient defenses, PG is a spot to attack. They rank8th worst in basketball, allowing 47 FPPG. They've also allowed over 55 a game over the last 10 with the Spurs PG's rotating with the injury bug. Ferrell is by no means safe, but he's cheap enough to play in all formats and has immense upside. He's an electric plug for this offense and I can't see why they wouldn't give him minutes in this style of game. With PG lacking any type of depth or opportunity cost, Ferrell is an excellent play in all formats that I'll use to pay up later on.
Shooting Guard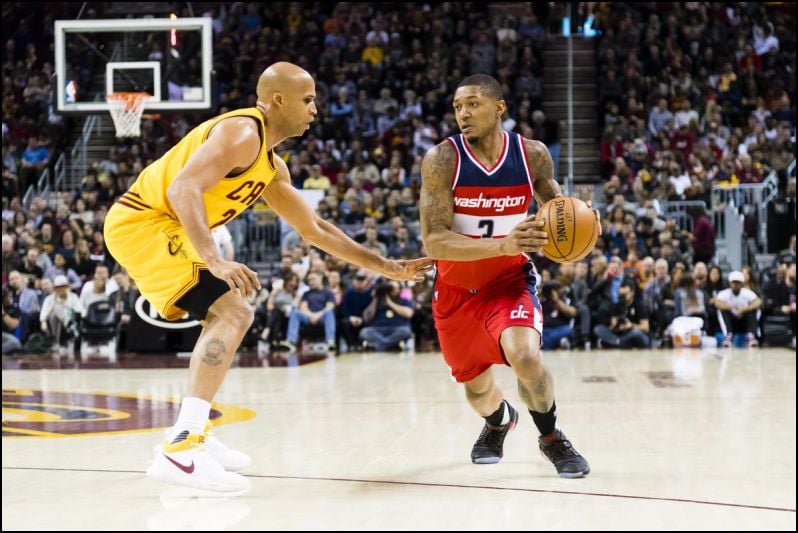 Bradley Beal
FD $8,600 DK $8,600
John Wall is currently questionable to play, though it doesn't seem like the Wizards beat writers are very optimistic. Make sure you just keep an eye out as the day moves along. Wall is obviously a huge deal for Beal as it gives him a ton more shots and minutes at PG. I actually expect the Wizards to allow Beal to take it easy with reduced minutes for a game or two once Wall is back. If Wall is out, this is a dream match-up with a Nets squad that doesn't play defense. Beal has been great since pouring in 51 and this is the best match-up yet. The game will remain close if Wall sits and Beal will play 34+ minutes. He's a phenomenal option in all formats.
Andrew Wiggins
FD $5,900 DK $6,000
My lord, look at this price. it seems like something is wrong, but it's just Andrew Wiggins and his jump shot. Sitting around 20 fantasy point in a lot of his games recently is more than concerning. I don't know if he's hurt or just on a very cold streak, but this has nothing to do with the addition of Jimmy Butler. This is solely on Wiggins and something he's going through. If there's a spot to bounce back, this is it. Against shooting guards, the 76ers rank 2nd worst in the entire league with 51.5 FPPG allowed. Redick and TLC are 2 of the worst defenders on the entire team and give up a ton of open lanes. At this price, Wiggins is going to have a hard time hurting you. Even if he hits hit the bottom of the barrel 20 fantasy points, I don't know if there's anyone at a similar price at SG that can guarantee me more. His upside is over 50 and supersedes anyone under $7k. This game will remain close and we know Wiggins
Small Forward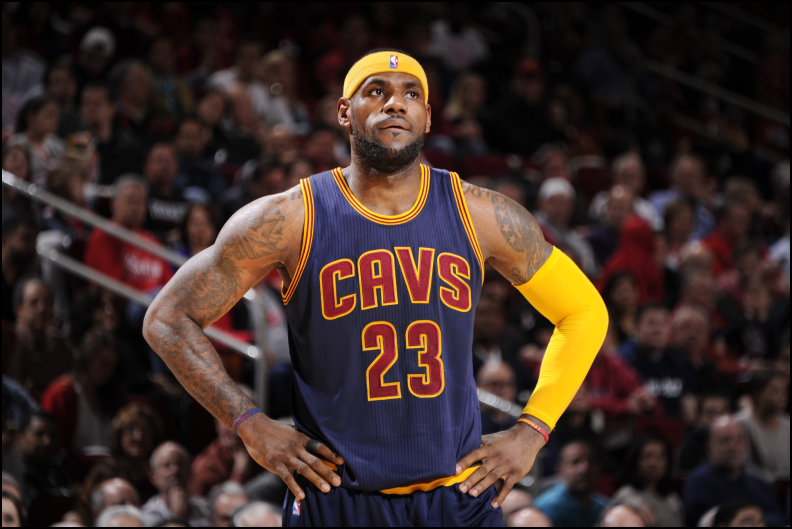 LeBron James
FD $12,600 DK $11,800
Finally. This slate definitely picks up the pace after shooting guard. We'll start out with LeBron James in a strong match-up with the Hawks. When looking for a good/bad LeBron match-up, you don't look at how good the opposing team is against SF's or how fast/slow they play. You look at how much LeBron cares about the game and whether or not it will stay close. This game checks both of those boxes. An eastern conference foe like the Hawks is a team LeBron will get up to play and in turn, has a 50 FP floor. He put up 94 fantasy points earlier in the year in a worse match-up, so I can't sit here and predict his upside. With all the value on this slate, he's close to a must in cash games.
T.J. Warren
FD $8,000 DK $8,000
With Devin Booker out for the last 2 games, Warren has reached cash game value in both. He didn't go crazy in either, but that's fine as they were bad match-ups. He now gets a decent match-up with a Kings squad that doesn't play much defense. They're also missing their rim protector in Willie Cauley-Stein. Warren is the easy number 1 option on this offense and he is going to have a few games over 40 FP with Booker out. This could very well be one and his price is fair. There's plenty of value to pay up for both LeBron and Warren, so you shouldn't be restricted on that front. Small forward is a spot you'll need to get right.
Power Forward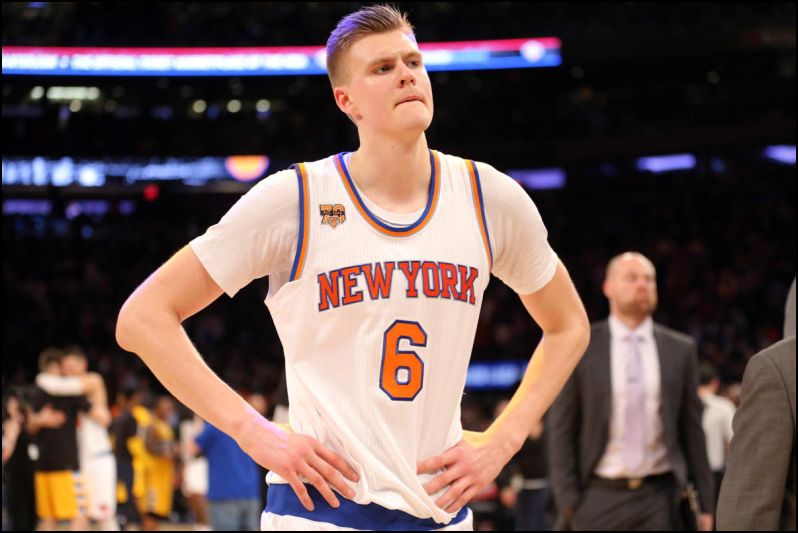 Kristaps Porzingis
FD $9,700 DK $8,500
Kicking us off at power forward is one of my favorite plays of the night. Porzingis and the Knicks face off with the Lakers in MSG tonight. He's still a bit underpriced on both sites and is back to seeing his normal allotment of minutes. He saw 37 against the Hawks last game and finished with 55 fantasy points. I was able to get him in every lineup at just 6% ownership and it was beyond glorious. He now gets an even better match-up with a Lakers squad that doesn't play interior defense. Brook Lopez, Kyle Kuzma, and Larry Nance Jr. are all too small and not good defenders in the first place. Porzingis is going to be over $10k on both sites as soon as he can stay healthy for a few weeks and we're able to take advantage now while he will still be somewhat under-owned.
Taj Gibson
FD $5,300 DK $6,000
We're touching on our third Timberwolves player on this slate and it has a lot to do with Thibodeau. He's consistently giving the starters 36+ minutes and it's hard to miss value against the fast-paced 76ers in that amount of time. Taj Gibson isn't a very good NBA player in 2017, but it doesn't really matter when he's living in a Minnesota bubble that gives him more minutes than Kevin Durant. Whatever Tom Thibedoeu, good thing you got another head coaching gig so we can have some more Luol Deng and Derrick Rose in 5 years. Yay. Excuse the tangent, but I just don't understand how GM's continue to allow this fool to ruin careers. We'll continue using it to our advantage tonight. The 76ers sports Ben Simmons at PF, who will end up on Butler or Wiggins. Gibson will see Saric, Covington, and Holmes on the defensive side and neither are any good. Gibson is a pure volume play and a good one in all formats.
Center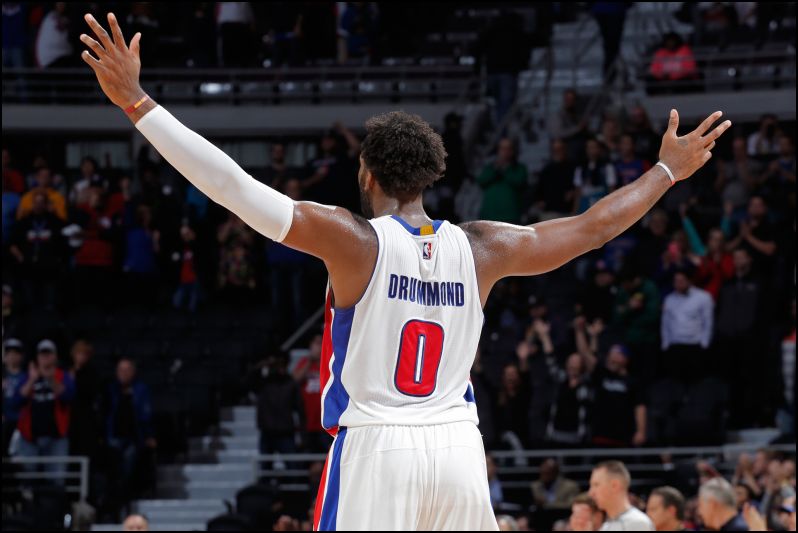 Andre Drummond
FD $9,200 DK $9,400
The NBA is lucky the year is 2017 or we would have one of the league's best players here in Andre Drummond. Unfortunately, his body is made for the 80s and 90s. He's been much better running the floor this year and it's helped him a ton against fast-paced teams. Even in the up-tempo era, this is a guy who is a serious threat for a 20/20 against any team. Tonight, he faces off with a Nuggets squad that has no center. With Nikola Jokic already ruled out, it'll be Plumlee and Faried to draw Drummond. No chance. Drummond is a stone cold lock for 35 fantasy points with the upside for so many more. He's my favorite center in all formats and a guy I'll have close to 100% of.
Richaun Holmes
FD $4,500 DK $3,800
I have no interest in messing with a questionable Joel Embiid. None. I don't care if he gets ruled in and is dancing around on the floor. It's not necessary tonight and the risk is too high. I'm willing to make sure his knee holds up for another game and am willing to bet he will see limited minutes if he does play. If he sits, Richaun Holmes jumps to the forefront as a top value play on the slate. He saw 23 and 20 minutes the last 2 games and will be right there if Embiid is out again. The T-Wolves are a weak defensive interior that has allowed the 14th most FPPG to opposing centers. With Okafor gone, Holmes is the only other center on the roster and will be out there to match with Towns if needed. He's always risky, but he's super cheap and you're going to need value on this slate. I'll be doing my best to get 100% Drummond, but Holmes is a great pivot if Joel is out.