Nick Rodriguez
Happy Monday everyone! (Sarcasm) –The good news is that we still have baseball, which means we have some DFS to play! We have a 9-game slate on our hands and we have the one-and-only Coors Field in play today. So lets get right into the action!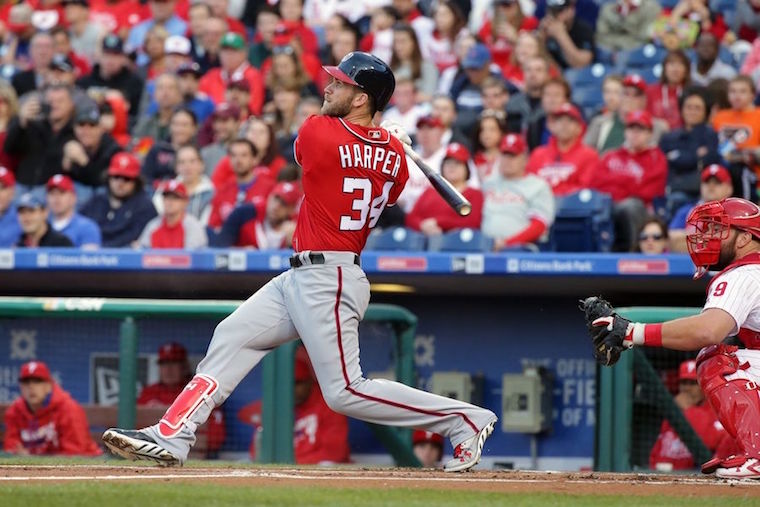 Pitching Targets
Felix Hernandez FD 9800 DK 0
Opponent – LAA (Nolasco) Park – @LAA
FD – 28.93 DK – 19.03
With Max Scherzer at Coors today, I'll go ahead and call Felix Hernandez the King of cash games today.
Hernandez will be going up against the Angels, which is a team that has struggled against right-handed pitchers this season. They own a .312 wOBA to go along with a 99 wRC+. Although they don't strikeout a ton, this is still an excellent matchup for Hernandez. He's looked great as of late, striking out 22 batters in his last outings, so go ahead and roll with the King in your cash games!
Drew Smyly FD 8500 DK 9000
Opponent – SD (Perdomo) Park – @TB
FD – 35.9 DK – 23.93
My tournament of the play belongs to Drew Smyly!
I know he owns a 5.12 ERA, but that does not scare me! He's a much better pitcher than his ERA suggests, as he is sporting a 4.22 xFIP on the year. Not only does he have a down-gap in xFIP, but he also draws a beautiful matchup going up against the Padres; at spacious Tropicana Field.
He has major upside in this contest, as the Padres own a 24.4 K% against left-handed pitchers on the year. Not only do they own an extremely high K%, but Smyly also does some fanning of his own. He sports a 23.6 K% on the year to go along with a 6.3 BB%. I love the matchup for Smyly today and I believe he's an excellent tournament play tonight!
Stack Targets
Washington Nationals vs. Jorge De La Rosa (COL)
We have a 9-game slate on our hands today and one of those games includes, Coors Field. This one in particular is very interesting because the run-total is at 9.5. We usually see it in the 10.5-12 ranges. Has Coors has lost its lustre in Vegas? No. Is Max Scherzer on the bump for the Nationals? Yes. This definitely makes things interesting and will mess with your head for a bit, but lets just stick to the stack I like a ton — the Nationals.
I'm going to be honest: I'm a pretty big Jorge De La Rosa fan. (Nothing like my love for Jose Quintana and Jon Gray, but I do like him a ton). But I can't let my strange obsession with the southpaw get in the way- so I gotta stack against him. As much as this hurts my heart, it's obvious why I have to do it: It's because he's going up against the Nationals! They had the second highest ISO this past week (.225) and own the sixth highest wOBA against southpaws on the year (.336 wOBA). With those two things in play, I have put my love aside for Jorge De La Rosa and will be all over the Nationals today. And oh yeah — this game is at Coors Field.
Detroit Tigers vs. Ian Kennedy (DET)
Ian Kennedy and his 4.52 xFIP, will be taking on the Detroit Tigers. I'm all over the Tigers today, as I see this being a better matchup than most people might think. Yes, Ian Kennedy owns an ERA under four and has been "solid" this season, but I'm still a fan of this Tigers' squad tonight and this sets for a less than obvious stack, which is what we need.
On the year, Kennedy owns a 47.3 FB% along with a 1.82 HR/9. Those numbers are very appealing if you're looking to stack against a pitcher (dingers = fantasy points), especially when it's the Tigers' powerful offense you're looking at. The other thing that stood out to me about Kennedy was his hard contact rate. On the year, opponents own a 37.9% hard contact rate. That is very hard and when you put his FB%, HR/9 and hard contact rate all together, it yells out trouble to me.