*Mike Barner*
NBA Daily Fantasy Basketball Sleepers Lineup Picks for 3/8/18
There are only five games in the NBA on Thursday, leaving limited options to choose from in daily fantasy basketball. There will be some elite players in action, but it's key to find the right cheap sleepers to hopefully help create a winning entry. Sign up for our Newsletter and try our Playerlab tool, where you can filter the stats that matter the most and find the value players that are low-owned on FanDuel and DraftKings like Rudy Gay and Jarrett Allen.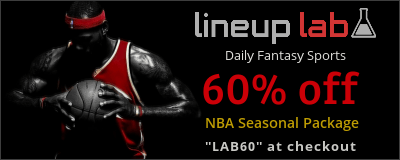 Use Code "LAB60" at checkout for 60% off Seasonal Package<
POINT GUARDS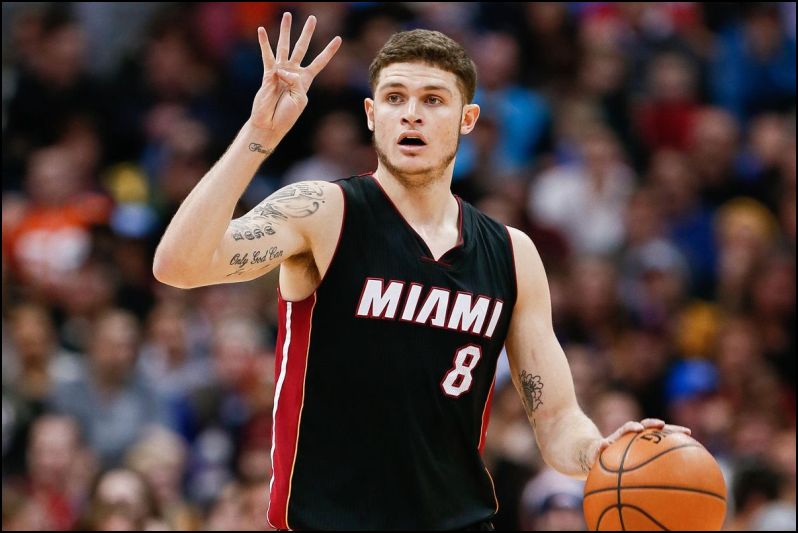 Tyler Johnson, MIA vs. PHI
FanDuel = $5,200
DraftKings = $5,200
Johnson has provided an offensive spark for the Heat lately, scoring at least 16 points in three of his last four games. He was efficient from the field during those three contests, shooting a combined 20-for-37 (54.1%). Johnson has had some success in three previous meetings with the Sixers this season, averaging 12.3 points, 1.7 rebounds, 3.7 assists, 1.3 steals and 2.3 three-pointers. The expected return of Wayne Ellington (quad) on Thursday adds further depth to the Heat, but Johnson should still get enough playing time to warrant consideration for your entry.
Raymond Felton, OKC vs. PHO
FanDuel = $3,600
DraftKings = $3,400
Felton played just nine minutes in a close game between these same two teams last week, but still scored five points and dished out four assists. Considering the Suns play at the fourth-fastest pace (102.5 possessions per game) and allow the most points per game (113.3) in the league, it's not surprising that Felton put up those numbers in such limited minutes. If he gets more minutes Thursday, there is a good chance he provides value at this price.
SHOOTING GUARDS
Dwayne Wade, MIA vs. PHI
FanDuel = $5,100
DraftKings = $5,400
Wade has stepped up offensively lately, scoring at least 22 points in three of his last five games. Although he's coming off the bench and playing limited minutes still, Wade has a 31.6% usage rate with the Heat compared to a 24.3% usage rate during his time in Cleveland. He lit up the Sixers for 27 points in their last meeting, making him a viable option at a reasonable price again Thursday.
Malik Monk, CHA vs. BKN
FanDuel = $3,500
DraftKings = $3,000
Monk played 16 minutes in the Hornets last game Tuesday, scoring nine points to go along with two rebounds, two assists, and one steal. Michael Carter-Williams (shoulder) did not play in that contest and will be out Thursday, which should mean more minutes for Monk once again. The Nets play at the seventh-fastest pace (101) and allow the third-most points per game (110) in the league, leaving Monk with a promising matchup. His ceiling is not high by any means, but he could be worth the risk in tournament considering how little he will impact your budget.
SMALL FORWARDS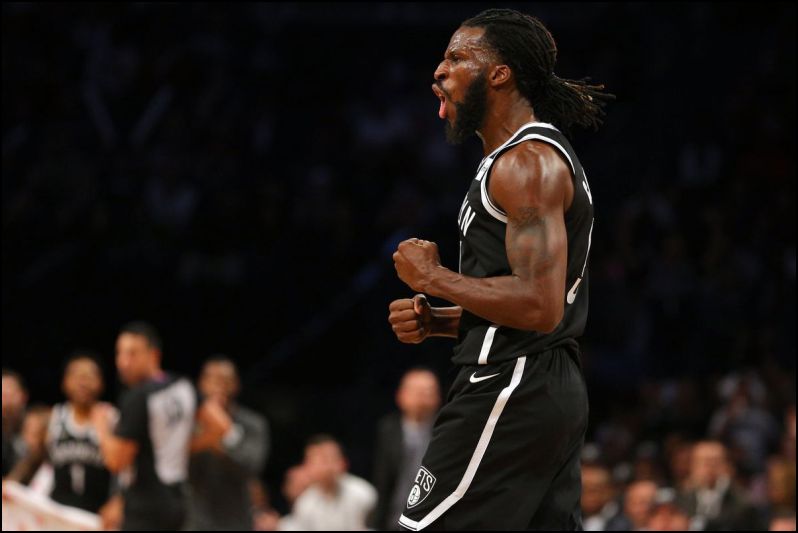 DeMarre Carroll, BKN at CHA
FanDuel = $6,300
DraftKings = $5,900
Carroll is off to a great start in March, averaging 20.3 points, eight rebounds, 2.3 assists, one steal and 3.7 three-pointers through three contests. He's had a resurgent season in general for the Nets and since they don't own their first round pick next year, he should still get plenty of minutes despite their poor record. Even if he can't keep up with his recent offensive pace Thursday, he can still provide enough production across the board to justify this price.
Rudy Gay, SA at GS
FanDuel = $4,300
DraftKings = $5,600
Gay injured his eardrum Monday against the Grizzlies but is expected to play Thursday against the Warriors. He was off to a great start in that game before suffering the injury, scoring seven points and grabbing four rebounds in just 14 minutes. He had played at least 24 minutes in both of his previous two contests, averaging 17 points, 6.5 rebounds, and two blocks. The Warriors like to use a lot of small lineups and play at the second-fastest pace (102.6) in the league, making Gay an excellent option Thursday. His price is reasonable on DraftKings, but it's really low on FanDuel, making him an even better option if you are playing on that site.
POWER FORWARDS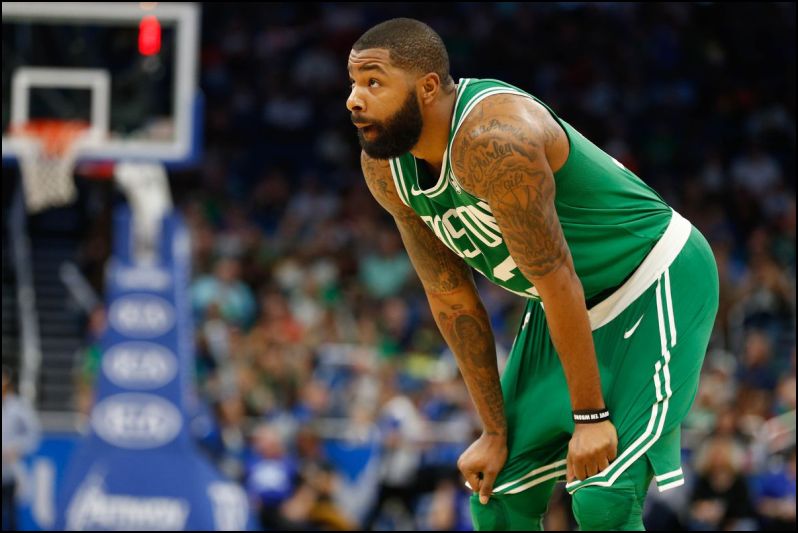 Marcus Morris, BOS at MIN
FanDuel = $4,900
DraftKings = $5,400
Morris is only averaging 25 minutes per game in his first season with the Celtics, but he has logged at least 30 minutes in four of his last seven games. The added playing time is significant for his value because his 22.2% usage rate is third-highest on the team. The Timberwolves have not played well defensively of late, allowing an average of 112.1 points over their last seven games. If Morris can get extra minutes again in this contest, look for him to take advantage of their struggles.
Davis Bertans, SA at GS
FanDuel = $4,400
DraftKings = $4,600
The Spurs will be shorthanded up front Thursday with Pau Gasol (shoulder) sidelined. While Joffrey Lauvergne could also see some added playing time, this is not a great matchup for him considering the small lineups the Warriors like to deploy. Their style of play is better suited for Bertans' skillset, so don't be surprised if he sees more action than Lauvergne. If you want to go really cheap at power forward, Bertans could be worth the risk in tournament play.
CENTERS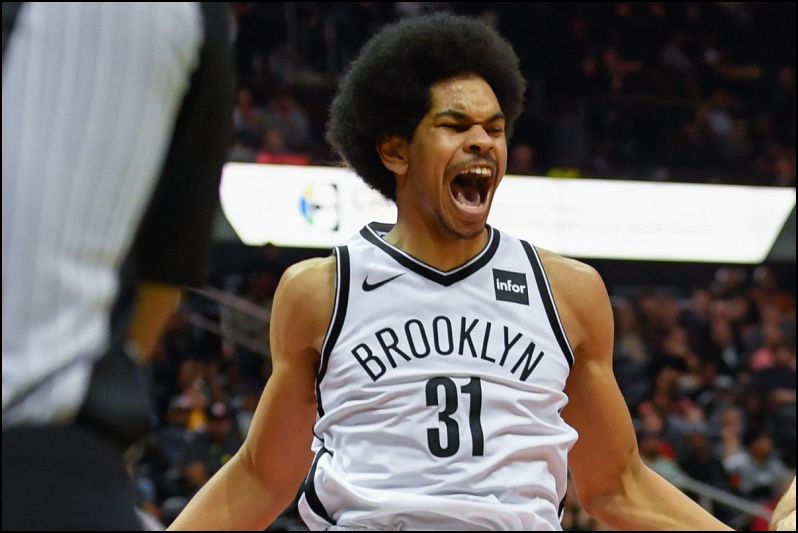 Jarrett Allen, BKN at CHA
FanDuel = $4,900
DraftKings = $4,600
Don't panic over Allen's last two bad games. One of them came against a good defender in DeAndre Jordan and the other was a bad matchup against the Warriors. He had averaged 13 points, eight rebounds and 1.4 blocks in his five previous games. One of those contests was against these same Hornets when he finished with nine points, seven rebounds, two blocks and one steal. The Nets are going to need him to battle with Dwight Howard on Thursday and I expect him to fair much better than he has in his last two games.
Greg Monroe, BOS at MIN
FanDuel = $4,400
DraftKings = $4,400
Monroe is starting to find his groove with his new team, averaging 14 points, 6.3 rebounds and one block in his last three games. He didn't play more than 21 minutes in any of those contests, but his 23.1% usage rate since joining the Celtics is already the second-highest on the team. He could see added playing time against a big Timberwolves frontcourt Thursday, making him a viable option for your entry.