*Mike Barner*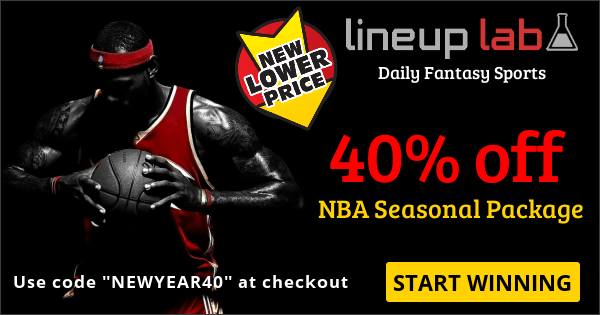 RING in 2018 with code "NEWYEAR40" at checkout for 40% off Seasonal Package
NBA Fantasy Basketball Schedule Analysis for Week 14
It's important to know the intricacies of the NBA schedule to gain an advantage over your opponent in a head-to-head fantasy league as starting your best players might not always give you the best chance to win. Here are some moves you might want to consider for your team based on the week ahead.
Teams With The Most Games – 4 Games Each
Brooklyn Nets, Detroit Pistons, Indiana Pacers, Los Angeles Lakers, Memphis Grizzlies, Miami Heat, New York Knicks, San Antonio Spurs, Toronto Raptors, Utah Jazz
There are only ten teams playing four games each this week, which means you might be left with less of a base to build off of on your current squad than normal. If you need help filling out your starting lineup, consider adding the below players who are still available in most leagues.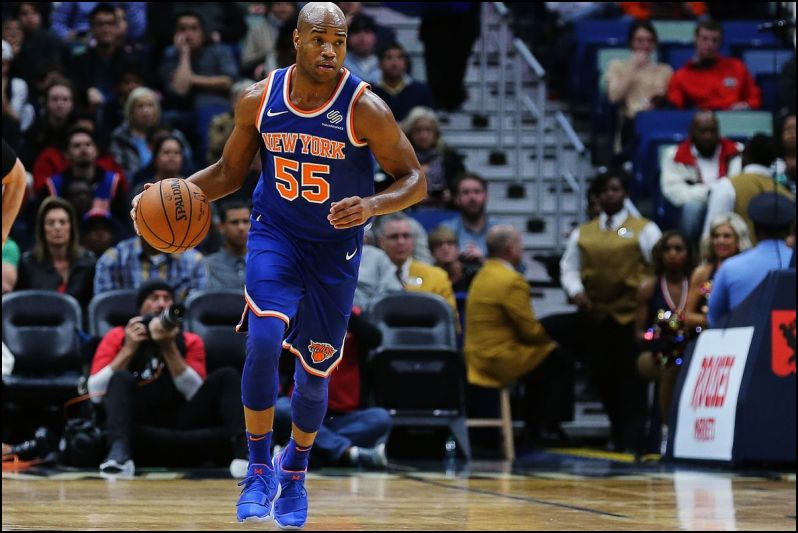 Jarrett Jack, New York Knicks
The Knicks brought in Jack on a non-guaranteed contract and not only has he played well, but he has started 40 games this season. He was expected to split time with rookie point guard Frank Ntilikina but has firmly grabbed a hold of the starting job. Jack is averaging 27 minutes per game this season but has played at least 32 minutes in five of the last seven games. Jack has taken full advantage of the opportunity, averaging 14.8 points, 7.2 assists and 1.8 steals in those five games. Two of his four games this week come against the Nets and Lakers, both of which are in the top-five in the league in pace of play. Jack is still available in 65% of Yahoo! leagues and should be on your radar if you need a point guard.
Wayne Ellington, Miami Heat
The Heat have been one of the teams impacted the most by injuries this season, most recently losing Dion Waiters (ankle) for the season. Ellington has been a crucial part of their rotation as a result, averaging 25 minutes per game overall. He's played much more than that lately though, logging at least 30 minutes in 12 of his last 13 games. He won't provide much in the way of rebounds or assists, but he has made the sixth-most three-pointers (121) in the league. If you need a boost from behind the arc, he could be a difference maker with four games on tap for this week. He is still available in 66% of Yahoo! leagues.
JaMychal Green, Memphis Grizzlies
Green has been limited to just 26 games this season, but he is averaging a career-high 10.0 points to go along with 6.7 rebounds and 0.8 three-pointers per game. He's off to a hot start in January, averaging 12.0 points, 8.0 rebounds, 1.3 steals and 1.0 block through four games. He could be in line for added minutes this week as the Grizzlies will need his size battling four big frontcourts in the Lakers, Knicks, Kings, and Pelicans. None of the four are particularly strong teams defensively either. Still available in 85% of Yahoo! leagues, Green has upside this week.
Teams With The Fewest Games – 2 Games Each
Dallas Mavericks, Phoenix Suns
With only two teams playing two games each this week, rolling with players on the Mavericks or Suns will put you at a disadvantage. As a result, consider benching the players below who you may normally start most weeks.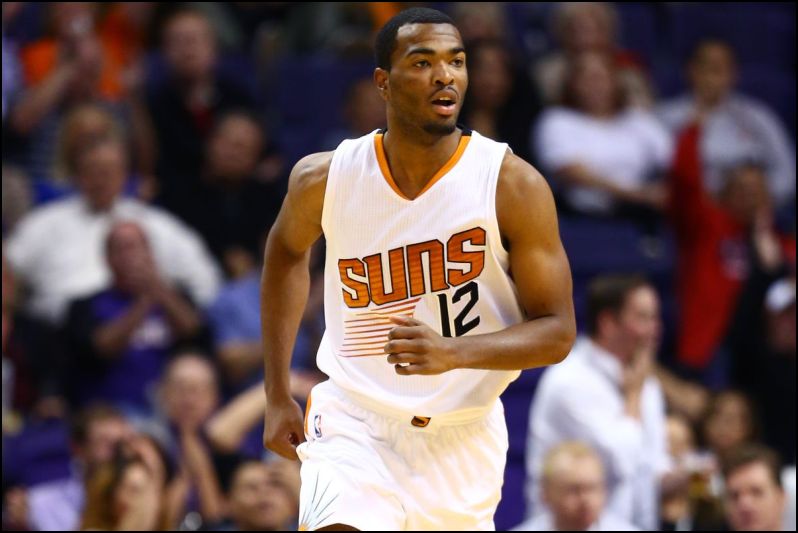 T.J. Warren, Phoenix Suns
Warren has stepped up to be the Suns' second-best player this year, averaging career-highs in points (19.7), rebounds (5.5) and assists (1.4) per game. The problem is, he doesn't provide great defensive stats and is only averaging 0.3 three-pointers per game. His two opponents this week are the Nuggets and the Trail Blazers, two teams in the bottom half of the league in terms of pace of play. With scoring being his main source of value, he just won't have the volume this week to warrant starting.
Dennis Smith Jr., Dallas Mavericks
The Mavericks are lacking depth and young talent, so Smith has been a welcomed addition to their roster. Although he's only averaging 28 minutes per game, he's still provided value because of his 28.3% usage rate that ranks inside the top-25 in the league. His percentages have hurt his value though as he's shooting just 39.4% from the field and 69.3% from the charity stripe. Ironically, the Mavericks also play the Nuggets and Trail Blazers this week, so it might be best to keep Smith on your bench.
Harrison Barnes, Dallas Mavericks
Barnes has been the most productive player on the Mavericks, averaging 18.7 points, 6.7 rebounds, 2.2 assists and 1.4 three-pointers per game. His field goal percentage is down this season at only 45.5%, but he's been excellent from the charity stripe, shooting 82.8%. He doesn't provide many steals or blocks, so it's going to be tough to get enough value from him with such a limited schedule this week. It might be wise to look elsewhere ar forward this week.