NBA Daily Fantasy Basketball Lineup Picks for 11/20/17


Use Code "LLNBA17" at checkout for 20% off Seasonal Package
Point Guard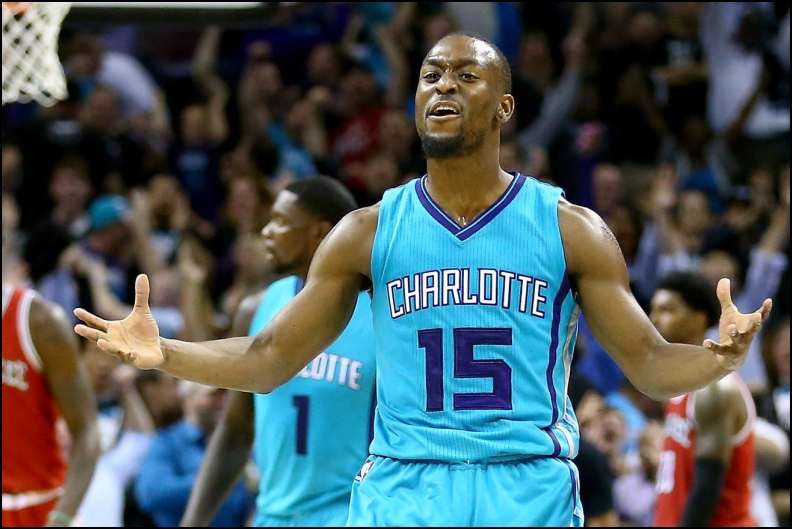 Tim Frazier
FD $3,100 DK $3,400
John Wall missed yesterday's game against the Raptors, so we're assuming he's going to miss this one against the Bucks. If he does end up playing, you can scratch Tim Frazier completely off the board. He saw 35 minutes last game and came through with 24 fantasy points. He didn't shoot well and he is typically a guy shot creator and maker. Expect him to pick it up a little bit here with at least 10 shots. He fills up the stat sheet very nicely for a point guard and doesn't need to do much at this price. He's an elite play in both cash games and tournaments and a guy I'll have in 100% of lineups.
Kemba Walker
FD $8,300 DK $7,900
Kemba is dominating. We always see a few of these streaks every year, but this has been a little bit different. He's been magnificent at home and on the road and it's pretty clear that he's emerging as one of the top PG's in the league. This match-up against the Timberwolves may not seem like the best considering the T-Wolves have some devastating defenders, but they've actually allowed the 4th most FP's to opposing PG's. Vegas has the Hornets favored by 2 points, so they fully believe in what Kemba and crew is doing. Jeff Teague is a fine defender, but he isn't a guy that can single-handedly shut anyone down. Especially not a hot Kemba Walker in Charlotte.
Shooting Guard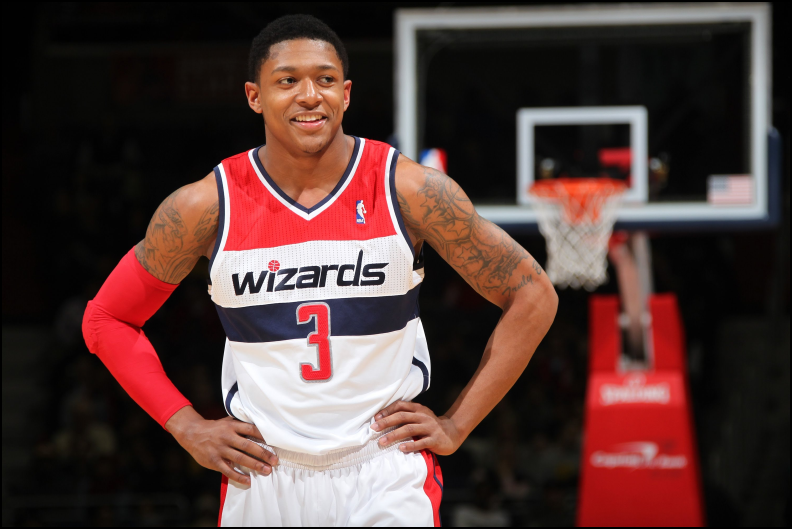 Brad Beal
FD $7,900 DK $8,000
Continuing to assume John Wall is out, Brad Beal has to be one of the top options on the entire slate. He's a guaranteed bet for 20+ shots and Giannis Antetokounmpo won't be able to cover him with Porter deserving nearly as much attention. Khris Middleton is a fine defender, but he's nothing special. The Bucks have allowed 46.2 FP to opposing SG's, giving Beal a great shot at 40+ tonight. With Wall out, he's a lot safer than on most nights. He'll be in every cash game of mine and at least the majority of tournaments. If Wall plays, Beal becomes a tournament-only option.
Alec Burks
FD $3,300 DK $3,500
You can play Donovan Mitchell too here, but I wanted to look at another value play. Burks has been over 22 minutes in 3 straight games and in turn 22+ fantasy points in 2 of the 3. If you've been a basketball fan for a few years now, you know Alec Burks and how much upside he has. He's not going to see more than 25 or 26 minutes, however, so you put his ceiling around 30-35 fantasy points. His floor is around 15, which is perfectly fine at near minimum-price. I like a lot of expensive options tonight, so these cheap options are very useful.
Small Forward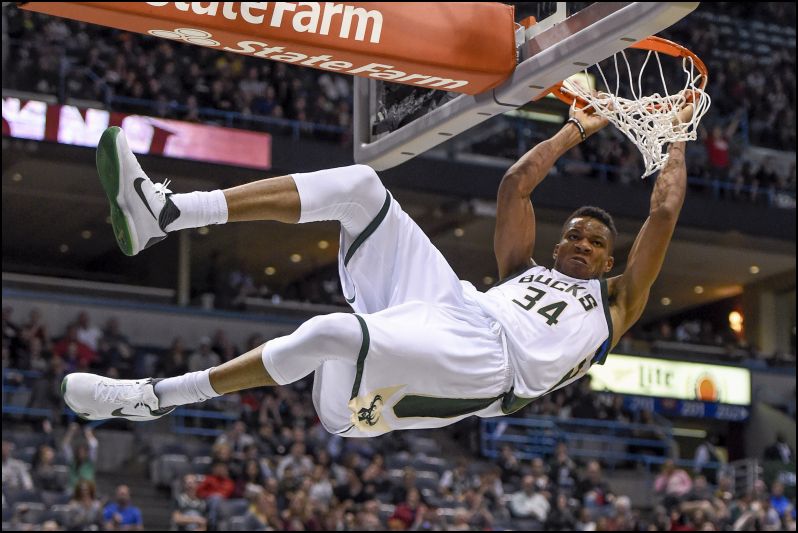 Giannis Antetokounmpo
FD $12,000 DK $11,500
Giannis Antetokounmpo is probably our best DFS NBA player right now. He typically sits around 60 FP and sees a top 10 match-up tonight. The Wizards like to play fast and don't have any real rim defense. Sure, Gortat is fine, but he's nowhere near the defender he was just a few years ago. Antetokounnmpo is unguardable, for one, as he's a 7-foot point guard. It's pretty understandable to be matchup-proof at that point. Vegas thinks this game will be high-scoring and close, so it's fair to expect at least 35+ minutes. He's a safe bet for 50 fantasy points with the upside for who knows how much. He's going to cost you an arm and leg, but it just very well may be worth it.
Evan Fournier
FD $6,400 DK $6,300
We haven't touched on the Magic yet, but they are firmly in play. Fournier is the main scorer for this Orlando squad and his price isn't too high. He struggled against the Jazz, but has typically been consistent on the season. You can count on him to shoot 15+ times in this game and they will need his scoring punch to keep up with Oladipo and Turner. This match-up with the Pacers in an elite one, considering they play at a top 10 PACE and don't have much of a big man to defend the rim. Myles Turner is fine, but he's in the NBA for his offense. Small forward is a spot I'll definitely be paying up at and Fournier is probably the cheapest I'll go.
Power Forward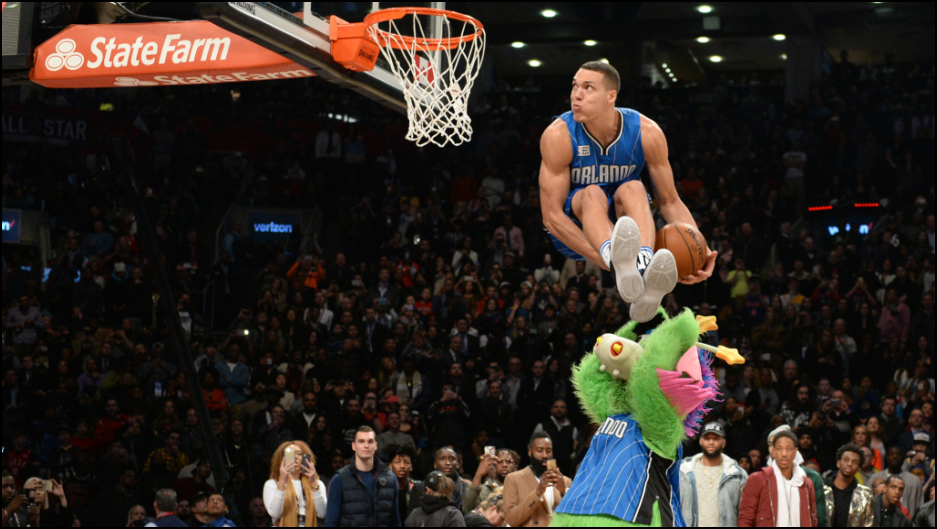 Aaron Gordon
FD $7,500 DK $7,200
This isn't too tough of a play to figure out. On the season, the Pacers rank dead last against PF's with 55.6 FPPG allowed. Aaron Gordon has struggled in 3 straight performances and it will hopefully keep at least some people off of him. He's a lock for 35 fantasy points with the upside for 70. He is right there with Fournier in terms of scoring and he excels in the open court. The Pacers love to play fast and Thad Young simply can't keep up. Gordon has shot 13-for-34 in his last 3 games and you can be sure that won't continue. Gordon is locked into 100% of my lineups. Nobody is ever a must in NBA DFS, but he's just a guy I have a phenomenal feeling on tonight. The numbers back it up.
Marcus Morris
FD $4,800 DK $4,900
Marcus Morris still isn't to full health, but his price is way too cheap and he's very productive for his 25ish minutes that he is out there. He's seen 25 minutes in the last 3 games and put up FP totals of 22,27, and 31. The Mavericks are a team that doesn't cover anyone down low and it has a lot to do with Dirk. He's still a good scorer, but possibly the slowest and worst defender in the entire league. Morris is under $5k on both sites and will only need to get you 20-25 in cash games. He's a solid way to get value at a position that doesn't have all that much.
Center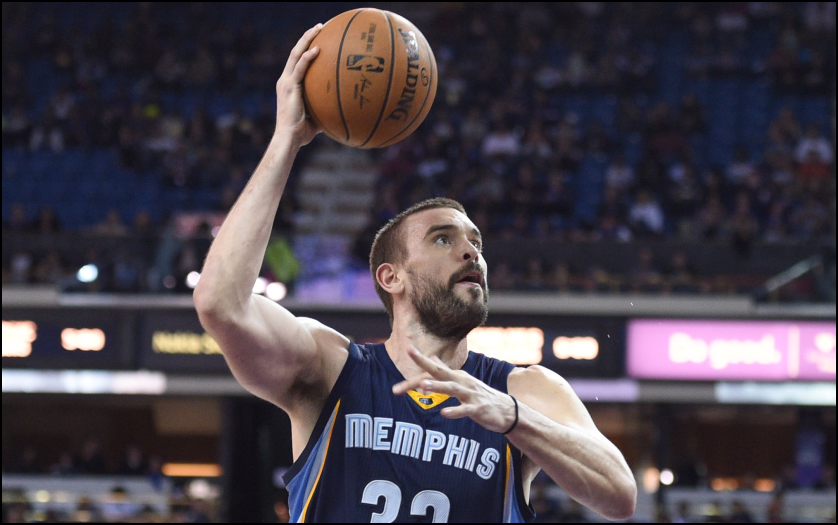 Marc Gasol
FD $8,200 DK $8,100
Gasol is a stud. He's always one of the safest options at center, year in and year out. He will then put up 60+ fantasy points every week or so. Tonight, he sees a big match-up with a WC foe in the Blazers. Jusuf Nurkic is a great offensive player, but he's a very unstable defender. I wouldn't be surprised to see him get into early foul trouble and for Gasol to take advantage of young guys like Noah Vonleh and Plumlee. There is a clear mismatch for Gasol here and he should take advantage in a very close game.
Steven Adams
FD $6,200 DK $5,700
Adams came right back from injury and had 30 fantasy points in 34 minutes. Tonight, he will be needed BADLY against a huge Pelicans team. His defense is the only hope they have to stay close in this game. I think you can chalk 35 minutes up if he stays out of foul trouble and while the Pelicans will score, they don't really stop centers. They are league average against big men and Adams doesn't rely on scoring, so the minutes bump will do more than enough. I prefer Gasol and will do my best to pay up, but have no issue settling for Adams in a few lineups.