*Cory Hanley*
Daily Fantasy Basketball NBA Sleepers Lineup Picks for 3/01/18
Tonight is a perfect night to create a mid-tiered salary lineup that our friend Mike Ferrara Jr. is so fond of in our Facebook Group. He even gives you pointers on how to use our tools to create a solid lineup. If you need any help in fantasy or just want to come join in on the fun we highly recommend requesting a join. Sign up for our Newsletter and try our Playerlab tool, where you can filter the stats that matter the most and find the value players that are low-owned on FanDuel and DraftKings like DeMarre Carroll and Nemanja Bjelica.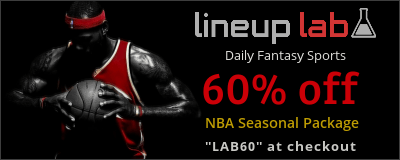 Use Code "LAB60" at checkout for 60% off Seasonal Package
Point Guards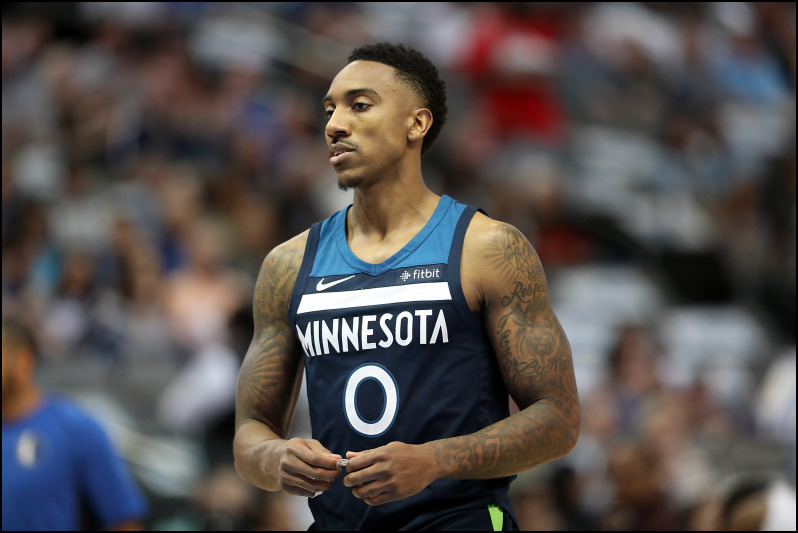 Jeff Teague, vs. Trail Blazers (FD: $7,700, DK: $7,200)
Projected Points: FD: 28.49, DK: 28.93
Over his last five starts Teague has been en feugo. Putting up 21.6 points per game, 6.4 assists, getting the heavy minutes (35), all of this while averaging 40 fantasy points per game. At this price point, with this floor (~32.5), I just don't see why you wouldn't have him locked in your DraftKings cash lineup.
De'Aaron Fox, vs. Nets (FD: $5800, DK: $5600)
Projected Points: FD: 28.42, DK: 28.81
If you can't afford Lillard as the stud of the night then look no further than Fox. Fox is on the uptick every since getting over his tragic pink-eyed incident last Sunday. He'll get the minutes that you'll want to see, around 30, which should be where his floor will remain intact versus the sad Brooklyn Nets.
Stud of Night:
Damian Lillard – The expensive pick of the night but I believe that he will be worth it, as he has been on a roll lately.
Shootings Guards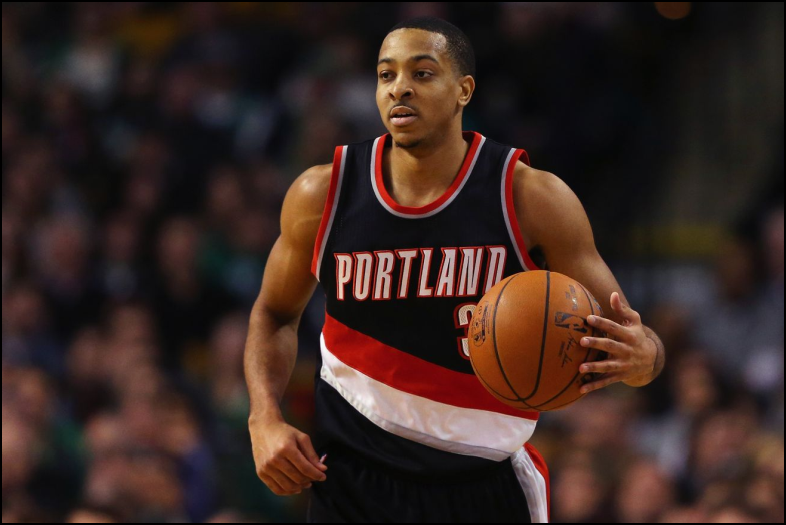 C.J. McCollum, vs. Timberwolves (FD: $7200, DK: $6900)
Projected Points: FD: 33.9, DK: 35.05
Could be one of the chalkiest plays of the night, however, some people might stay away as he had a rough night last night after only scoring 11 points. But, history generally shows that after a rough game he bounces back just fine, especially against Minnesota who give up 35 fantasy points to shooting guard starters. McCollum devoured the Wolves last time out, hitting the perfect lineup and in both DraftKings and FanDuel.
D'Angelo Russell, vs. Kings (FD: $7500, DK: $7300)
Projected Points: FD: 36.72, DK: 38.35
Russell really came through in the last quarter of Tuesday nights game versus the Cavs. Scoring 45 fantasy points, while hitting 9-of-18 shots and three 3-pointers for a total of 25 points, five rebounds and six assists in 32 minutes of play. His numbers have certainly looked solid, and so has the knee he had surgery on since joining the Nets.
Small Forward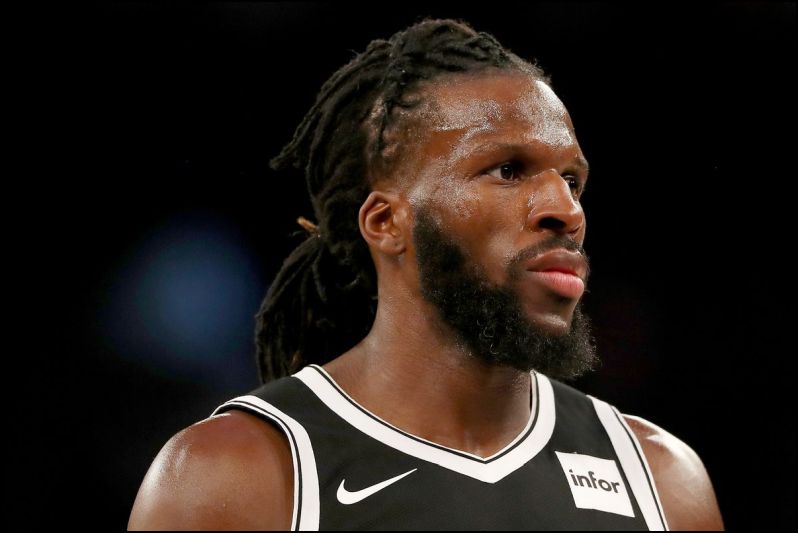 DeMarre Carroll, vs. Kings (FD: $5900, DK: $5900)
Projected Points: FD: 29.07, DK: 29.48
I like Carroll tonight to EAT against the Sacramento defense, as Rich Block from Rich's Building Blocks videos would say in our Lineuplab Facebook Group. His salary is inexpensive and he should undoubtedly hit around the 5x value range. His fantasy points per game have increased over his last five starts showing that this is his perfect time for a perfect lineup.
Nemanja Bjelica, vs. Trail Blazers (FD: $5800, DK: $5300)
Projected Points: FD: 26.29, DK: 26.56
With Jimmy Butler now out for several weeks, it's the ideal time to lock him into your lineups. Another underpriced player who is playing around the high 30's in minutes per game. Monday night versus Sacramento Bjelica was in both of the perfect lineups after garnering 36 FanDuel points and 34 DraftKings points. At this price, he is a steal with a solid floor for cash games.
Studs of the Night (if you can afford them, go for it):
Brandon Ingram, vs. Heat (FD: $7400, DK: $6900)
Projected Points: FD: 31.38, DK: 31.66
LeBron James, vs. 76ers (FD: $12200, DK: $11900)
Projected Points: FD: 55.31, DK: 56.42
Power Forward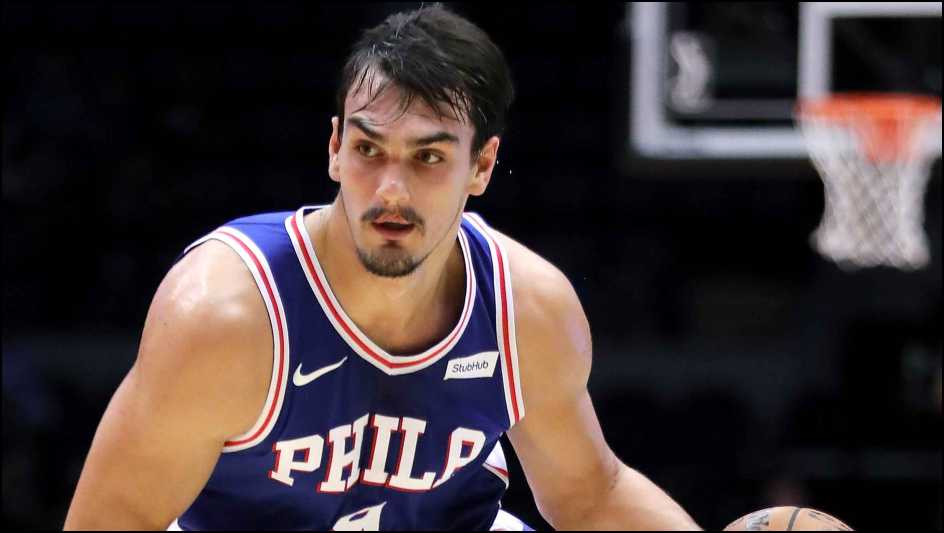 Dario Saric, vs. Cavaliers (FD: $7100, DK: $6500)
Projected Points: FD: 29.19, DK: 30.49
Saric has been one of the most consistent players for the 76ers, scoring double digits in 40 straight games. What worries me, slightly, is that Philadelphia has just acquired Ersan Ilyasova and is available to play in Thursday nights game, however, being brand new to the squad it is hard to imagine him taking away a lot of playing time from the most consistent guy on the team.
Zach Randolph, vs. Nets (FD: $6100, DK: $6300)
Projected Points: FD: 27.32, DK: 28.11
Randolph tonight is yet another guy poised to go off if Skal Labissiere (ankle) sits (as of right now he is probable). Randolph has been playing well as the Kings continue to have problems with the Center/Forward position. He scored 36.5 DK and 35.1 FanDuel points and does rather well against teams that play at a higher pace (the Nets play at the sixth pace in the league, while the Kings are close the bottom, locking in the 3rd slowest pace in the league.)
Punt Play:
Ed Davis, vs. Timberwolves (FD: $4000, DK: $4200)
Projected Points: FD: 13.4, DK: 13.25
Center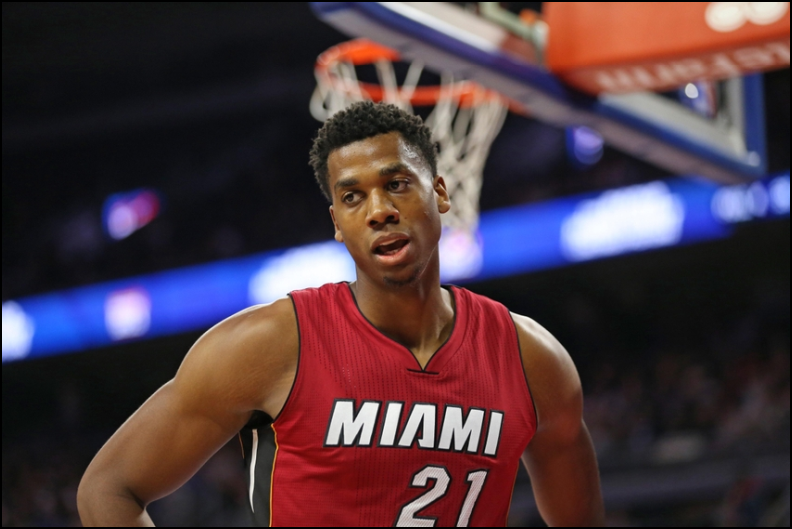 Hassan Whiteside, vs. Lakers (FD: $7,700, DK: $8,000)
Projected Points: FD: 39.9, DK: 40.17
Over the course of the past ten games, Whiteside has managed to average a double-double putting up 13.7 points per game while grabbing 12.3 rebounds per game. He's also nearly averaging two blocks per game during the same timeframe and you know how valuable those blocks can be in fantasy basketball. On Tuesday night he crushed the 76ers, putting up 46 DraftKings and 49 FanDuel points.
Julius Randle, vs. Heat (FD: $7,700, DK: $7,500)
Projected Points: FD: 33.8, DK: 34.4
What's not to love about Julius Randle as of late? Even his coach commended him, saying that he been playing with energy, impact and consistency. His minutes over the last three games have averaged up to 32.5 per game, while his fantasy points have been value-worthy (44.3 DraftKings / 41 FanDuel). Randle has a solid floor of the high 30's/low 40's lately, look for him to beat projections tonight.