*Mike Barner — @rotomikebarner*
The NBA starts off 2019 with just five games on the schedule Tuesday. That leaves fewer value play options to choose from than normal, but that doesn't mean you can't have a profitable evening. Let's dig into the matchups to see where you might be able to gain an edge. Don't forget to sign up for our Newsletter and try our Playerlab tool, where you can filter the stats that matter the most and help build a winning entry on FanDuel and DraftKings.
POINT GUARDS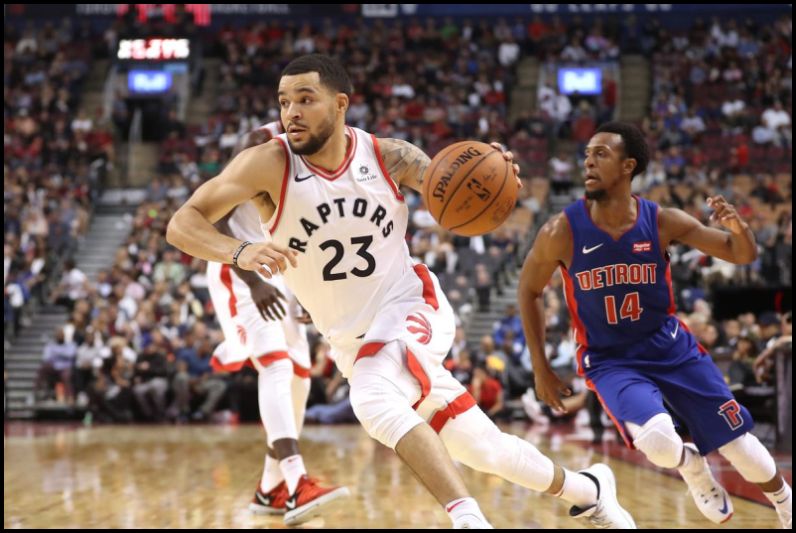 Fred VanVleet, TOR vs. UTA
FanDuel = $5,500
DraftKings = $5,500
The Raptors will once again be without the services of Kyle Lowry (back) when they take on the Jazz. He's missed seven of the last eight games, which has allowed VanVleet to move into the starting five. VanVleet has thrived across 11 total starts this season, averaging 12.9 points, 3.2 rebounds, 5.3 assists, and one steal. The Jazz are a good defensive team, but VanVleet should still receive enough playing time to consider deploying in your lineup.
T.J. McConnell, PHI at LAC
FanDuel = $4,300
DraftKings = $3,600
With Markelle Fultz (shoulder) still out, the Sixers really need McConnell to be a productive member of their second unit. His 14 percent usage rate leaves a lot to be desired, but he's still provided some offensive value due to his 56.1 percent field goal percentage. He's also averaged 4.5 assists and 1.3 steals across his last 13 games, leaving him with some appeal in this contest between two teams in the top-eight in the league in pace of play.
SHOOTING GUARDS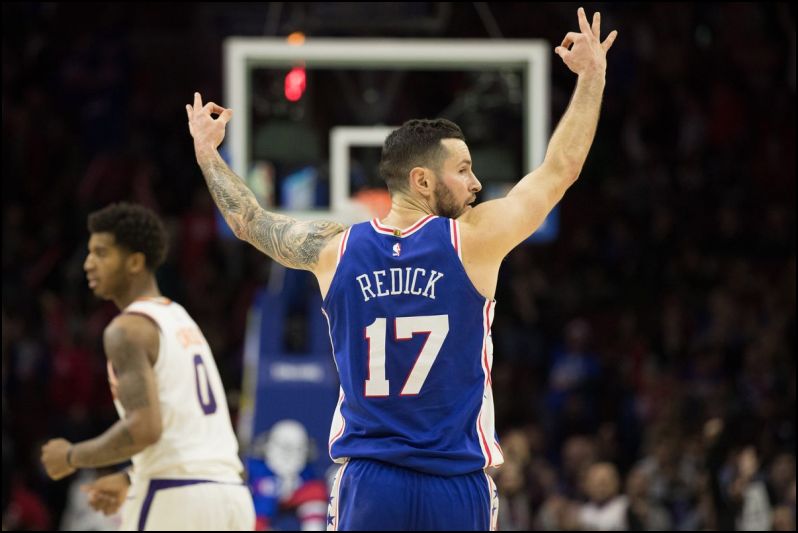 J.J. Redick, PHI at LAC
FanDuel = $5,300
DraftKings = $5,100
Redick has remained a vital part of the Sixers' offense despite the addition of Jimmy Butler, averaging 17.8 points and posting a 22.8 percent usage rate across his last 13 games. He's averaging 18 points per game for the season, overall, which is even more impressive when you consider he's only shooting 36.9 percent from behind the arc. This should be a high-scoring affair, making Redick a great option against his former squad.
Iman Shumpert, SAC vs. POR
FanDuel = $3,700
DraftKings = $4,300
Shumpert has not only remained in the starting five for the Kings, but he's actually attempted at least 11 shots in three straight games. He's also having by far his best season from behind the arc, averaging two three-pointers per game. Throw in his 1.3 steals per contest and he's remained DFS relevant despite his lack of rebounds and assists. At his reduced price on both sites, he could be worth the risk in tournament play.
SMALL FORWARDS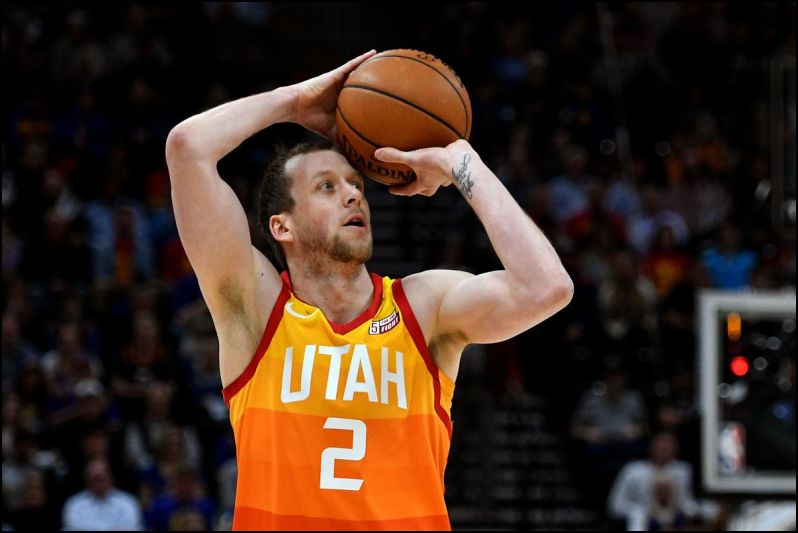 Joe Ingles, UTA at TOR
FanDuel = $5,900
DraftKings = $5,200
It's hard to read too much into Ingles' production lately since four of the Jazz's last five games have been decided by at least 17 points. His minutes have been limited in a few of those contests, leading to some less-than-stellar stat lines. However, his overall numbers for the season are strong with averages of 11.9 points, 3.8 rebounds, 4.7 assists, and 1.6 steals per contest. If the Jazz can keep this game close, which could be easier with Lowry out, Ingles could have a bounce-back performance.
Wilson Chandler, PHI at LAC
FanDuel = $4,300
DraftKings = $3,800
The Sixers continue to have a huge void at power forward after they traded Dario Saric to the Timberwolves. Chandler has assumed the starting role in his absence and has averaged 7.2 points, 4.9 rebounds, and 2.2 assists across 20 games. It's hard to get excited about those numbers, but this is still a favorable matchup for him. Both teams play at a fast pace and the Clippers use a lot of small lineups, so there is the potential here for Chandler to have one of his more productive outings of the year.
POWER FORWARDS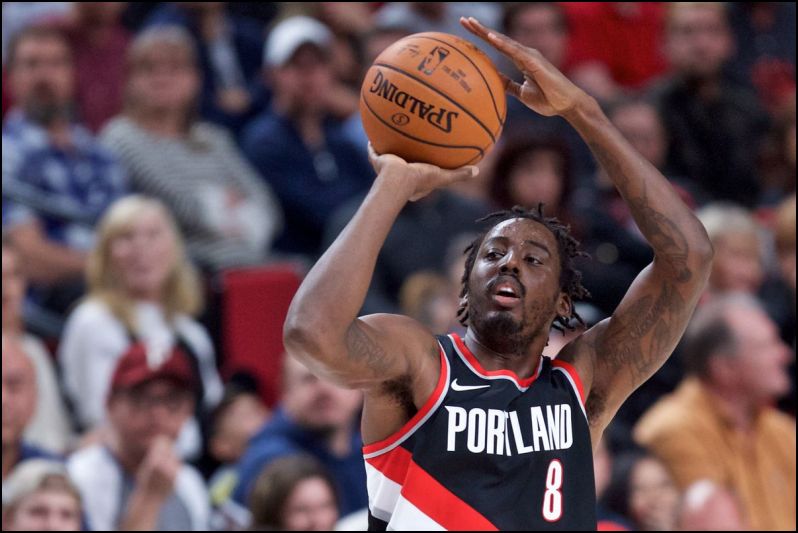 Al-Farouq Aminu, POR at SAC
FanDuel = $5,200
DraftKings = $4,900
Aminu has had injury issues the last couple of years. Luckily for the Blazers, he's started all 37 of their games this season. Although he may not grab a lot of headlines, he's been a big part of their success with averages of 9.3 points, eight rebounds, and one steal. The Kings play at the second-fastest pace (105.3 possessions per game), which should afford Aminu with even more opportunities to pad the stat sheet Tuesday.
Luke Kornet, NY at DEN
FanDuel = $3,800
DraftKings = $4,600
I can't figure out Kornet's price on FanDuel. Both Zach Randolph and Michael Porter Jr., two guys who haven't played all season, are priced $300 higher than Kornet. Kornet started the last two games for the Knicks and averaged 18.5 points, 4.5 rebounds, and five assists. Enes Kanter (back) is also questionable for this game, so Kornet could be in line for even more playing time. He's a lock for me on FanDuel and his price on DraftKings also leaves him with plenty of upside.
CENTERS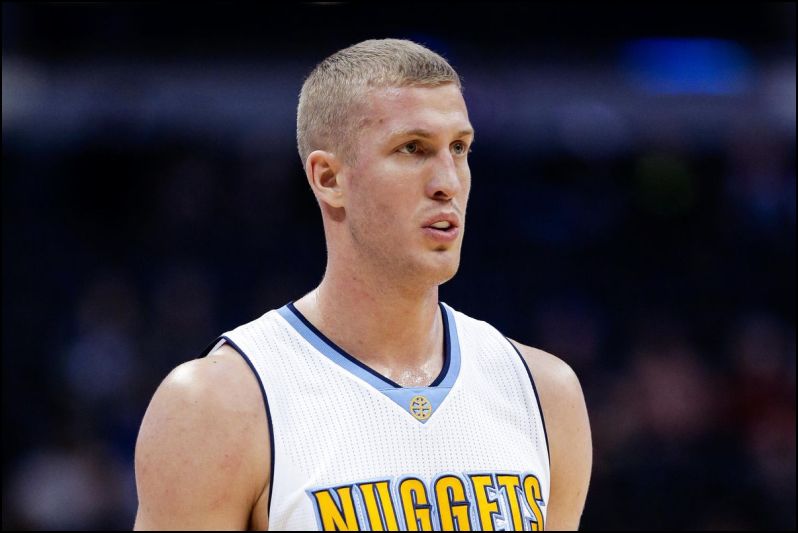 Mason Plumlee, DEN vs. NY
FanDuel = $6,000
DraftKings = $5,000
The Nuggets finally received some good news on the injury front Saturday when Paul Millsap returned from his toe injury. He only played 14 minutes off the bench and might be limited once again Tuesday. His return is bad news for Plumlee, who was starting alongside Nikola Jokic during his absence. Even if Millsap returns to the starting five in this game, Plumlee might not be a bad option in DFS. This could be a blowout at home against the lowly Knicks, especially if Kanter doesn't play. Millsap likely wouldn't play much if that were to be the case, which would still leave a significant role for Plumlee. I'd probably avoid him on DraftKings since more players are eligible at center, but he's at least in the discussion on FanDuel.
Brook Lopez, MIL vs. DET
FanDuel = $5,400
DraftKings = $5,300
The Bucks are going to need plenty of help from Lopez in this matchup against Andre Drummond and the Pistons. Lopez has only averaged 4.5 points and 5.5 rebounds across their first two meetings this season, but he blocked a total of eight shots. I prefer deploying him over Plumlee if you want to save money at center on FanDuel and his higher minute's floor might make him a more appealing option on DraftKings, as well, despite the slightly higher price tag.
Author Bio: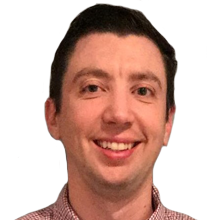 Mike has been covering fantasy sports since 2007, joining Lineup Lab in 2017. An avid player of both season-long fantasy leagues and DFS, Mike's work has appeared on numerous sites, including RotoWire, SportsLine and Sports Illustrated. He's also been featured on ESPN Radio and DraftKings' nightly show, The Sweat.