*Mike Barner — @rotomikebarner*
It's been a busy week in the NBA and Wednesday doesn't get any quieter with seven games on the schedule. There are a couple of games that have blowout potential, but it should be a fun evening, overall. Let's take a look at some cheap value plays that could pay off for your entry. Don't forget to sign up for our Newsletter and try our Playerlab tool, where you can filter the stats that matter the most and help build a winning entry on FanDuel and DraftKings.
POINT GUARDS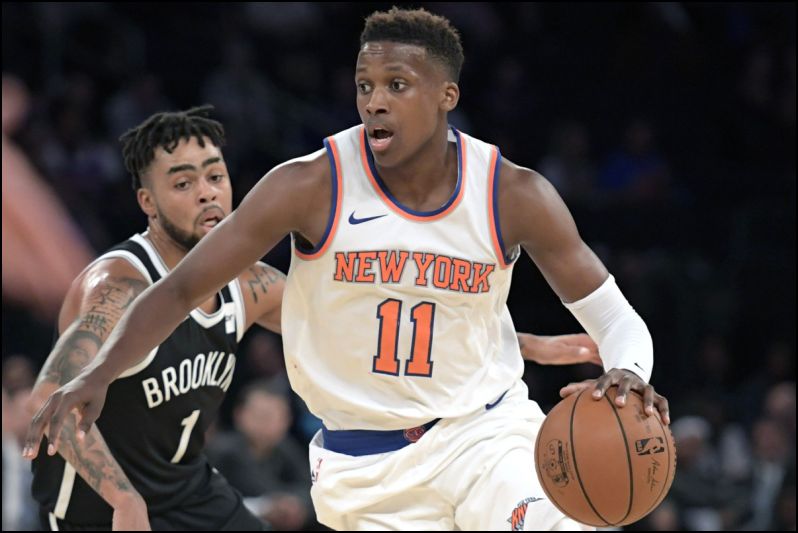 Frank Ntilikina, NY vs. IND
FanDuel = $5,100
DraftKings = $4,100
Ntilikina's numbers haven't been great, averaging 9.4 points, 2.4 rebounds, 3.1 assists, 1.1 steals, and 1.7 three-pointers per game. The good news is that he's averaging 30 minutes a contest and has scored at least 16 points in both of his last two games. With the Knicks searching for offense without Kristaps Porzingis (knee), Ntilikina could continue to get added scoring opportunities Wednesday. His ceiling isn't very high, but he's still a viable option at this price.
Elie Okobo, PHO vs. SA
FanDuel = $3,500
DraftKings = $3,700
The Suns were already without Devin Booker (hamstring) on Sunday against the Thunder, but then Isaiah Canaan (ankle) went down in the first quarter. The Suns entered the year thin at point guard, so they had no choice but to turn to Okobo. He certainly didn't disappoint, scoring 18 points go to along with five rebounds and seven assists across 31 minutes. Booker is considered doubtful to play Wednesday and Canaan is listed as questionable, so if they are both sidelined, Okobo is someone to consider adding to your entry.
SHOOTING GUARDS
Wesley Matthews, DAL at LAL
FanDuel = $4,900
DraftKings = $5,000
This could be a good game to load up on Mavericks players with the Lakers playing at the fourth-fastest pace (106.4 possessions per game) and allowing the most points per game (122.4) in the league. Matthews is second on the team with 18.3 points per game, making him one of the options that stand out. Don't count on him for significant contributions in other areas, but that doesn't mean that Matthews won't score enough to provide value at this price.
Monte Morris, DEN at CHI
FanDuel = $4,600
DraftKings = $4,300
The Bulls are a trainwreck on defense. Not only did Klay Thompson and the Warriors embarrass them by scoring 149 points Monday, but the Bulls have allowed the third-most points per game (119.9), overall. While the Nuggets aren't as good as the Warriors, they are still one of the better teams in the NBA. If this game gets out of hand early, their bench players could get significant playing time. Morris would be one player likely to benefit if that were to happen. In the three games in which Morris has played at least 20 minutes this year, he's averaging 11.8 points, three rebounds, five assists, and 1.8 steals.
SMALL FORWARDS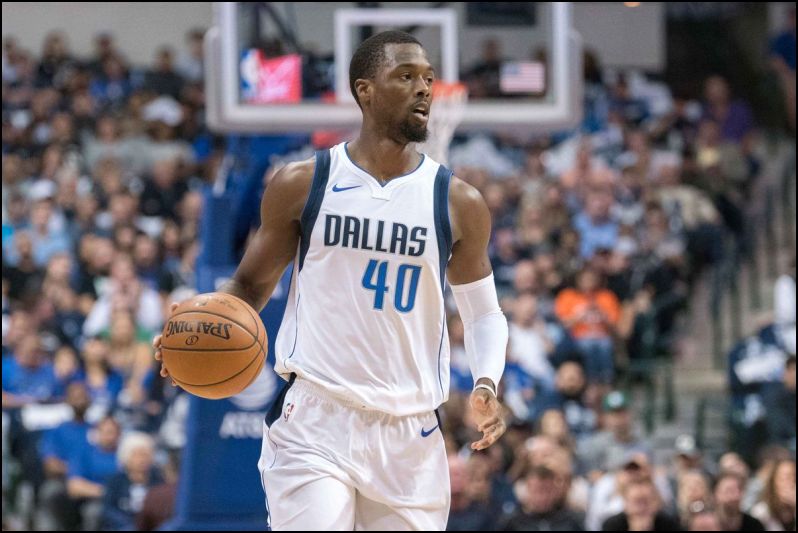 Harrison Barnes, DAL at LAL
FanDuel = $5,900
DraftKings = $5,500
Barnes missed some time at the beginning of the season due to injury but he's logged at least 34 minutes in both of his last two games. He was impressive Monday against the Spurs, scoring 18 points to go along with seven rebounds and a steal. The Mavericks made significant additions over the summer by bringing in Luka Doncic and DeAndre Jordan, but Barnes is still an important part of the team. If he keeps playing well, he won't be this cheap for much longer.
Jae Crowder, UTA at MIN
FanDuel = $4,900
DraftKings = $5,200
Derrick Favors (knee) didn't play Sunday against the Mavericks and is listed as questionable for Wednesday. Crowder started in his absence, scoring 15 points to go along with six rebounds and one steal in 35 minutes. Although Crowder is dealing with an ankle injury, he's deemed as probable to play in this game. If Favors can't take the floor, Crowder should again get plenty of playing time. Even if Favors does play, Crowder is a key part of the Jazz's second unit and worth considering if you want to save money at small forward.
POWER FORWARDS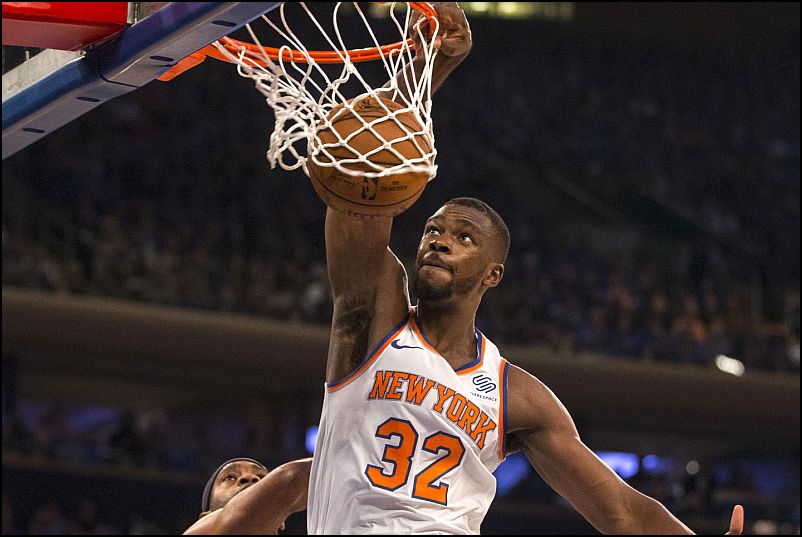 Noah Vonleh, NY vs. IND
FanDuel = $5,300
DraftKings = $4,300
Enes Kanter got off to a great start with a double-double in each of the Knicks first four games. However, after a bad performance in a blowout loss to the Heat, the Knicks moved Kanter to the bench and Vonleh into the starting five. While he hasn't been as productive as Kanter, Vonleh still averaged a respectable 7.5 points, 7.5 rebounds, three assists, 1.5 steals and one block across those two games. If he starts again Wednesday, there's no reason to doubt he can't provide similar numbers.
Trey Lyles, DEN at CHI
FanDuel = $4,400
DraftKings = $4,300
The injury to Will Barton (groin) has resulted in Lyles logging at least 20 minutes in four straight games. Although he hasn't been overly productive, Lyles still managed to average 11.5 points, 3.5 rebounds. 2.5 assists and 1.3 steals during that stretch. He would also likely be in line for added playing time if this game gets out of hand early, so don't sleep on him in tournament play.
CENTERS
Myles Turner, IND at NY
FanDuel = $5,800
DraftKings = $5,900
Turner seems to be a trendy breakout candidate just about every year, but he hasn't come through, at this point. The Pacers have depth up front, which has limited Turner to averaging 27 minutes per contest. That puts a cap on his ceiling for points and rebounds, but he's still recording 2.1 blocks per game. With the Knicks struggling to start the year and still trying to figure out their best rotations, this might be a matchup to exploit, even with Turner's limited playing time.
Ed Davis, BKN vs. DET
FanDuel = $3,800
DraftKings = $3,600
The Pistons certainly have plenty of size up front with Andre Drummond and Blake Griffin. When the Nets first faced the Pistons this year, they countered by playing Davis for 18 minutes off the bench. Davis produced eight points and seven rebounds in what turned out to be a close contest. Davis has proven he can rack up rebounds throughout his career, averaging 6.5 rebounds in just 21 minutes per contest. At near the minimum price on both sites, Davis is an intriguing option to consider.