NBA Daily Fantasy Basketball Lineup Picks for 1/2/18
NBA Daily Fantasy Basketball Lineup Picks for 1/2/18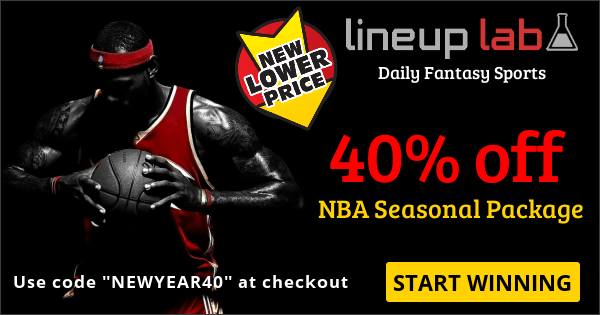 BRING in 2018 with code "NEWYEAR40" at checkout for 40% off Seasonal Package
Point Guard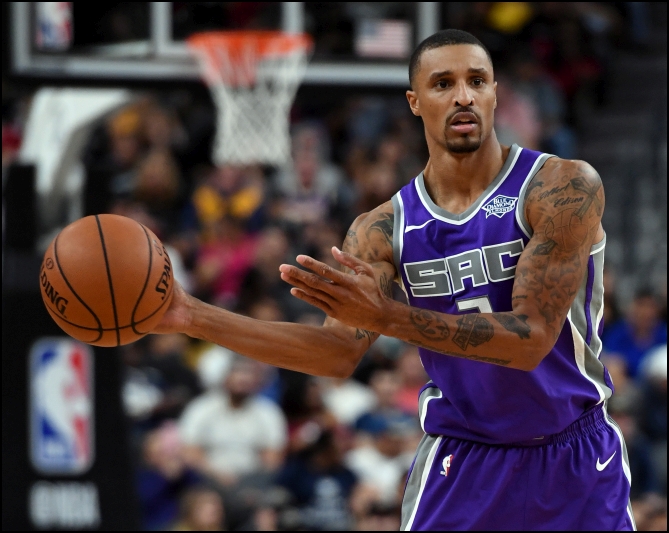 Shabazz Napier
FD $6,500 DK $6,600
Damian Lillard is questionable as we speak, and Napier depends fully on it. If Lillard plays, scratch Napier completely. If Lillard is ruled out, Napier is one of the best plays on the entire slate. Napier has been over 35 minutes in 5 straight games and will be right there again. He's been over 35 fantasy points in all but 1 game and still got to 30. He's extremely safe if given the minutes and has a match-up against a Cavs team who's a bit of a mess. With Isaiah Thomasa returning tonight, you can throw out whatever DVP the Cavs have run against PG's. It will all change now and is up in the air. Isaiah has been one of the worst defenders in the league for a couple years now and I don't see him helping at all. Napier is still cheap enough in all formats if starting and would be one of the more popular options on the slate. Once again, if Lillard is ruled in, this is all null and void. Lillard has been ruled out. Shabazz away!
George Hill
FD $4,700 DK $4,600
The Kings have been running a 3 point guard rotation for most of the year now, but might run into some issues tonight. As we sit, Frank Mason is out and DeAaron Fox is questionable. If Fox ends up being ruled out, George Hill should get to 28 minutes as a minimum. He'd be the only healthy PG on the roster and match-up quite nicely with Kemba Walker. Hill has obviously been very disappointing this year, but has shown some flashes of upside and can still produce in big minutes. His price is extremely low on both sites and he'll only need you around 20-22 in cash games to hit value. There are a lot of other ways to pay up on this slate and PG probably isn't the best. You can definitely go Kemba or Schroder in tournaments, but don't know if it's at all the optimal play. Save some funds instead with Napier/Hill move onto a position with some more depth.
Shooting Guard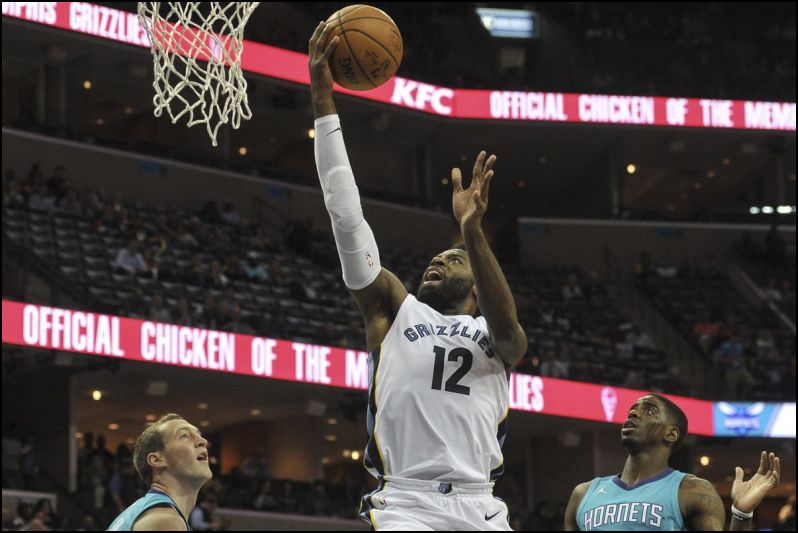 Tyreke Evans
FD $9,000 DK $8,200
It's 2017 and Tyreke Evans is just now realizing his full potential. It may actually be the NBA who was a step behind here, but nonetheless, this is a superstar who's finally getting the opportunity. He's sitting over 40 fantasy points in every game and has hit 60 a couple times. The ball is in his hands every possession down the stretch and will rarely not be involved in the final play with Conley out, whether it be a shot attempt or assist. It's how he's able to convert with such consistency on a team that lacks PACE and possessions. He's going to shoot close to 20 times at the very least and stuffs the stat sheet like nobody else at the position. The Clippers rank 25th in the NBA against SG's and especially struggle with size. Evans is one of the bigger guards in the world and will cause problems for anyone who tries to guard him. This game will stay close and Evans will be in there for 30+ minutes. He's a safe play in all formats, though he'll cost you a solid penny.
Kent Bazemore
FD $5,800 DK $6,000
Bazemore never sees huge minutes anymore, but it's worked into his price tag. He still does damage in his 25-30 minutes and has put up 45+ fantasy points plenty of times around just 30 minutes. He's one of the few consistent pieces the Hawks can actually trust and have built-in minutes for him. The match-up against the fast-paced Suns squad is obviously a great one. While they don't rank dead last against SG's like they have for most of the year, 27th isn't all that much better. They play fast and have nobody to cover the rim, so it doesn't matter how good the perimeter defense is. Bazemore is a safe better for 25 fantasy points with the realistic upside for 40. He's viable in all formats at a very friendly price tag.
Small Forward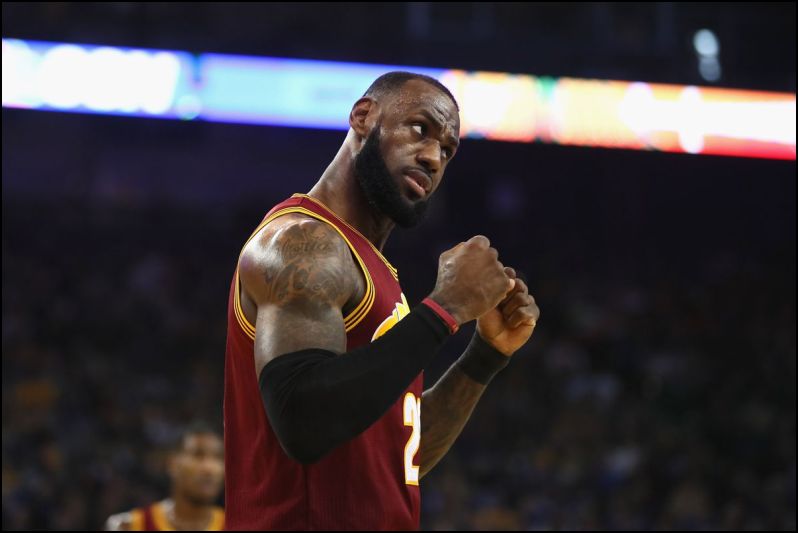 LeBron James
FD $11,500 DK $11,700
By default, LeBron is close to a must in all formats. While there are some other high-priced options, LBJ is the only real superstar. He could easily outscore the field by 20 and nobody would bat an eye. LeBron is truly match-up proof, so relies a lot more on the PACE and importance of game. The Blazers play slightly faster than league average and are considered a powerhouse, so I personally expect a big LeBron game. It'll likely be a combo of Aminu and Turner on him, but it obviously doesn't matter. He's going to dominate both of them if his shot is falling and will settle for 50 FP if not. He'll be in 100% of my lineups and while he's nowhere near a must, I don't think he's an optimal fade with the options on the slate.
Kawhi Leonard
FD $7,500 DK $6,700
Kawhi played 26 and 27 minutes in his last 2 games, so things are getting a little serious. Let's say there's no progression. He sits around 26-28 minutes against a Knicks squad that doesn't play any defense. As I see it, he has a 25 FP floor with a ceiling in the 40s. If he starts, the ball is in his hands all game and the usage is as concrete as it gets. His price is under $8k on both sites and doesn't need to get you anywhere near his normal production. He is listed as probable right now, so just make sure nothing weird happened before you plug him in. I think there will be some hesitancy to play an expensive guy on a minutes limit, which will hopefully keep his ownership under 20%.
Power Forward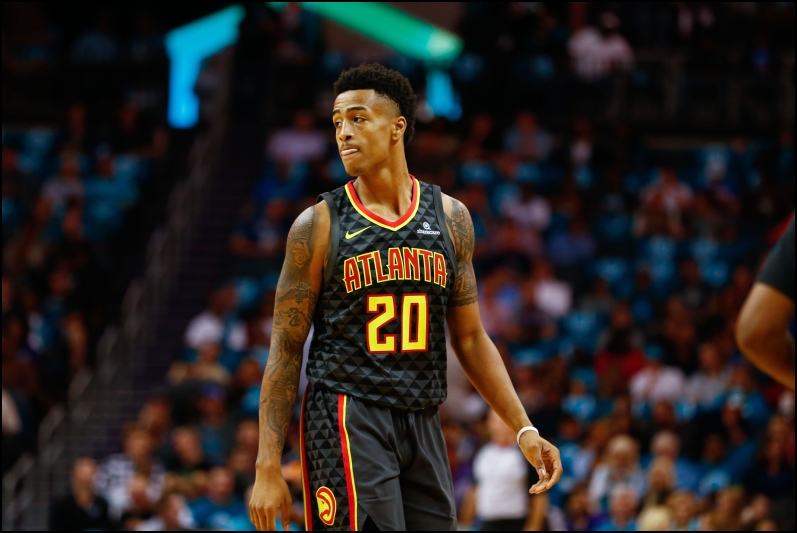 John Collins
FD $5,900 DK $4,900
Power forward is ugly. Kristaps Porzingis and LaMarcus Aldridge will face off as the only 2 expensive options and I don't love either. Instead, let's move down to the low/mid range to John Collins. Collins is an extremely talented player and a guy that would be putting up 35+ a night if given the minutes. His playing time has been tempered since returning from injury, but he still sees a consistent 25. The Suns play fast and don't play much defense under the rim, which plays right into the game of Collins. His minutes are always going to be a concern, but find me a better option at the position and I'll listen. This is a game you want exposure to and Collins gives you an affordable way to do it.
Jarell Martin
FD $4,200 DK $4,300
We haven't looked at a punt option since PG with George Hill, so here is a solid one. Even with JaMychal Green back,  Jarell Martin is seeing 24+ minutes. He's been effective when on the floor and the Grizz can't just stuff him back onto the bench. He's close to minimum price on both sites and will only need you 20 fantasy points to hit value. He matches up well with the athleticism of Blake Griffin and could end up seeing extended minutes because of it. The Clippers are a bottom 10 defensive team down low and are very easy to score FP against. Martin is a guy who's very active when on the floor and does a good job of forcing his involvement. He puts up FP with ease and has a very friendly match-up tonight. He's not a guy who will ever get you 35+ fantasy points, but somewhere between 20 and 30 is very likely and at his price that's more than enough.
Center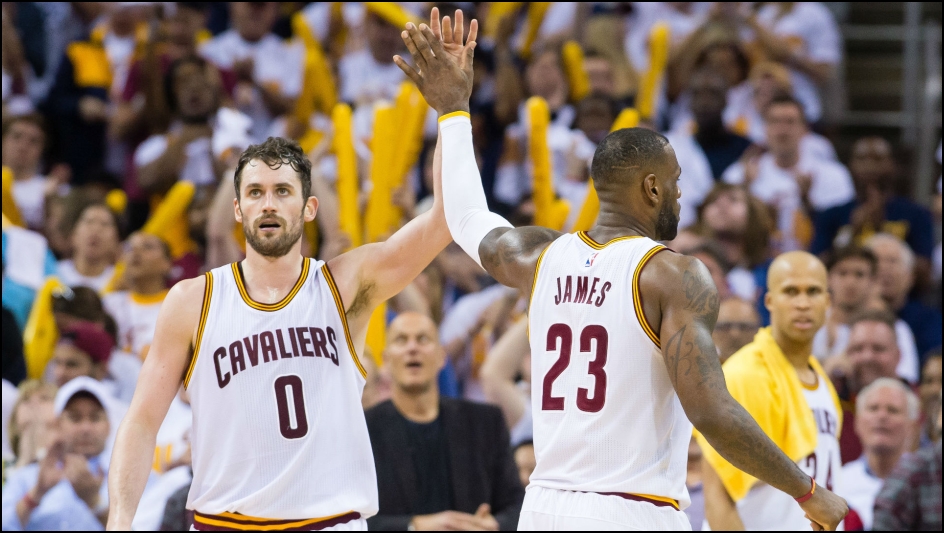 Kevin Love
FD $7,900 DK $8,700
Center has a lot of similar options in the same price range. Kevin Love is easily my favorite in a game that should remain close against Portland. He has been superb this season as a whole and will very rarely fall below 35 fantasy points. His upside is always around 60 if he gets hot and this is a top 10 match-up for him. Jusuf Nurkic is a load in the paint, but can't play any perimeter defense and isn't a good rebounder. Love can be penciled in for a double/double with the upside for a lot more. His price is fair on both sites and will only need to have a "good" game to get it done.

Tyson Chandler
FD $4,500 DK $4,400
If you want to pay down at Center, Tyson Chandler is a very strong pivot. At $4500, he's been at 30 minutes and 20 fantasy points in 2 straight games. If he once again gets the start, it's safe to assume he runs for 25+ minutes against one of the league's weakest interiors. With Dedmon out, it's John Collins and Miles Plumlee at the 5. Chandler is no maestro at the 5 anymore, but he can get a double/double if given the opportunity. Especially against a team who can't rebound and allows the 3rd most offensive rebounds. I prefer Love if you have the funds, but Chandler makes for a safe play under $5k and will let you pay up elsewhere. Center has a lot of options, but none of them are musts and Chandler shouldn't be more than 15% owned. Either of these guys can be played in all formats, but know that Chandler has a ceiling around 35.