*Mike Barner — @rotomikebarner*
The NBA has plenty of action to start off your weekend with eight games on the schedule Friday night. That gives us a lot of DFS value plays to wade through, so let's get right down to business. Don't forget to sign up for our Newsletter and try our Playerlab tool, where you can filter the stats that matter the most and help build a winning entry on FanDuel and DraftKings.
POINT GUARDS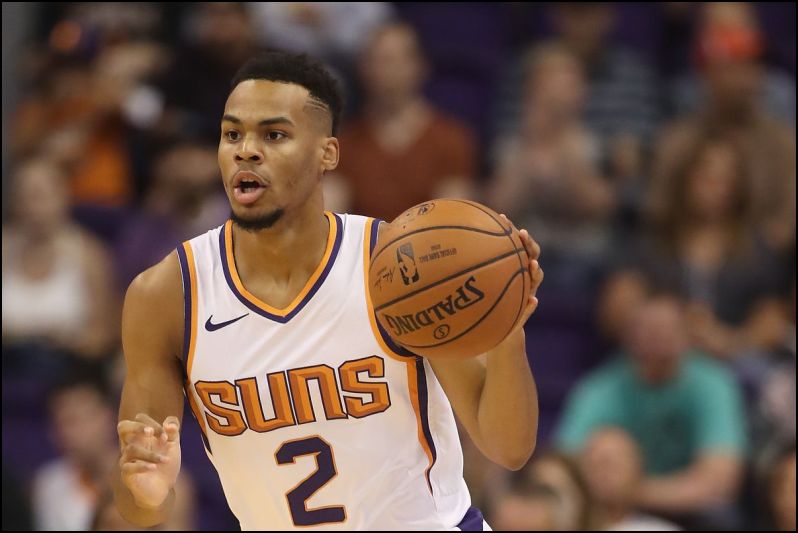 Elie Okobo, PHO vs. TOR
FanDuel = $4,100
DraftKings = $4,300
The Suns entered the season with a significant hole at point guard. Isaiah Canaan has been a member of the starting five with shooting guard Devin Booker also taking on more of a facilitating role. However, both of them are injured and listed as questionable for Friday. Okobo has logged at least 28 minutes in both of the last two games as a result of their injuries. His production hasn't been off the charts, but he's averaged 13 points, 4.5 rebounds, six assists, and 1.5 three-pointers during that stretch. If Booker and/or Canaan are forced to sit again Friday, Okobo is worth considering in tournament play.
Dante Exum, UTA vs. MEM
FanDuel = $3,800
DraftKings = $3,700
The Jazz will be without Donovan Mitchell (hamstring) in this game, leaving a huge void in their offense. It will likely take a group effort to make up for his absence, especially considering his 29.4 percent usage rate. Exum has already been averaging 19 minutes a game for the Jazz, but he could be one of the players who sees a few more minutes, and shots, Friday. Exum has averaged 13.5 points, four rebounds, 3.5 assists and one three-pointer across the two games in which he has played at least 20 minutes this year, leaving him with some upside at near the minimum price on both sites.
SHOOTING GUARDS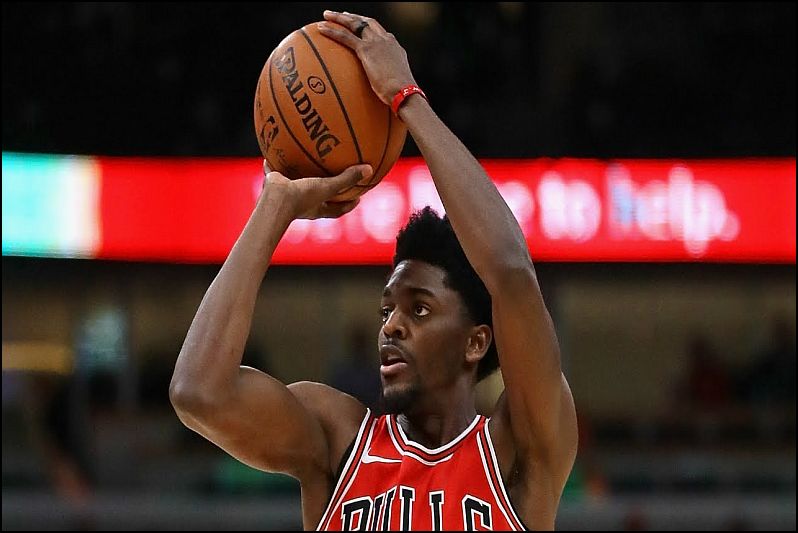 Justin Holiday, CHI vs. IND
FanDuel = $5,500
DraftKings = $4,600
The Bulls have a laundry-list of injuries right now with Lauri Markkanen (elbow), Kris Dunn (knee) and Bobby Portis (knee) all on the shelf. They are clearly a rebuilding team, but they've been forced to play Holiday more due to their lack of depth. His upside isn't tremendously high, but Holiday is averaging a respectable 11.6 points, 3.9 rebounds, 2.5 assists, 1.4 steals and 2.8 three-pointers per contest. Although he doesn't come at a huge discount on FanDuel, his DraftKings price is appealing.
Eric Gordon, HOU at BKN
FanDuel = $5,500
DraftKings = $5,900
James Harden (hamstring) appears to be nearing a return, but he's not expected to take the floor against the Nets. In the first two games that Harden has missed, Gordon averaged 16 shot attempts. While he only made seven total shots, the added volume gives him plenty of scoring potential. If he can correct his shooting woes in this contest, he could be an asset at this price. Keep him out of cash contests, but he might be worth a look in tournament play.
SMALL FORWARDS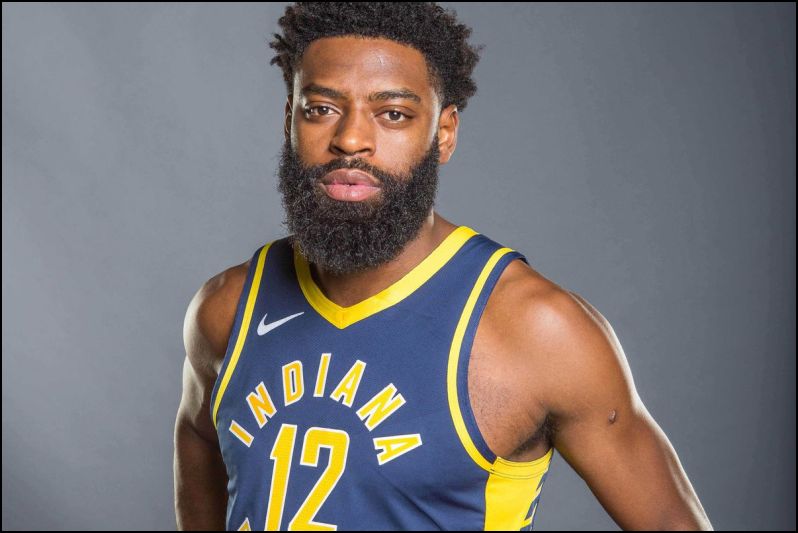 Tyreke Evans, IND at CHI
FanDuel = $5,200
DraftKings = $4,900
Evans was thrust into a significant role for the Grizzlies last year when Mike Conley was lost for the season, resulting in Evans averaging 31 minutes a game. The Pacers are a much deeper team, so it's not all that surprising that he's only averaged 20 minutes a game so far. Even with limited time of the floor, Evans is still averaging 10.3 points, 2.9 rebounds, three assists, and 1.3 three-pointers. The Bulls are one of the worst defensive teams in the league, which should give a bump to Evans and just about everyone else on the Pacers' roster. If this game also gets out of hand early, Evans could see some extra garbage time minutes.
Kelly Oubre Jr., WAS vs. OKC
FanDuel = $4,300
DraftKings = $4,800
The Wizards are a disappointing 1-6, but they've also dealt with their share of injury issues. Oubre has been one of their few bright spots, averaging 14.7 points, 5.3 rebounds, and two three-pointers a game. It's not as if he's seen a huge jump in playing time, either, with his 27 minutes a night on par with his average from last season. The Wizards should be getting Dwight Howard (back) and Markieff Morris (concussion) back Friday, but Oubre is still going to be a significant part of their second unit.
POWER FORWARDS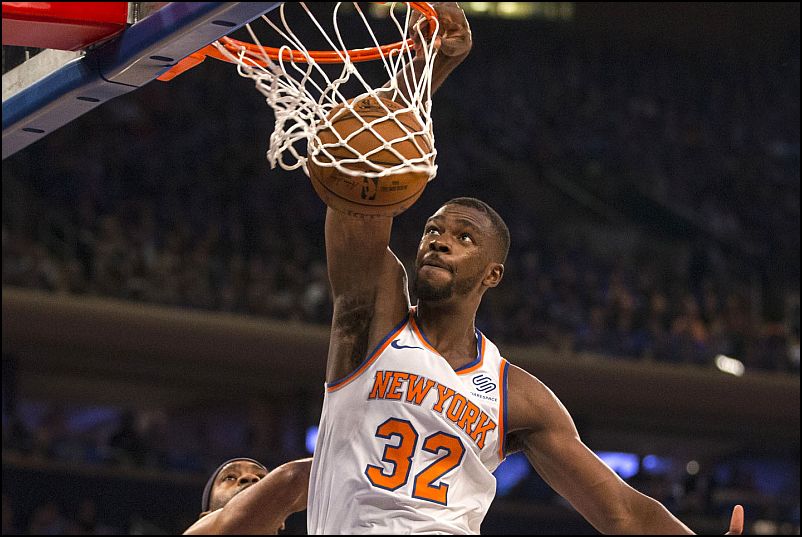 Noah Vonleh, NY at DAL
FanDuel = $5,700
DraftKings = $4,800
It's no surprise that the Knicks are 2-6 with Kristaps Porzingis still recovering from a torn ACL. What is surprising is that they have been bringing one of their better players in Enes Kanter off the bench lately. Vonleh has been moved into the starting five, as a result, averaging 9.7 points, 8.3 rebounds, 1.7 steals and 1.7 blocks in that role. With no signs that the Knicks will make a change back to Kanter for this contest, Vonleh will continue to have added value.
Rondae Hollis-Jefferson, BKN vs. HOU
FanDuel = $5,400
DraftKings = $4,900
Hollis-Jefferson has come off the bench in all five games since returning from injury, but you have to wonder how much longer the Nets will continue to have him in that role while Jared Dudley starts. Even though Hollis-Jefferson has only averaged 21 minutes, he's been able to record 8.6 points, six rebounds, 0.6 steals, and 0.8 blocks per contest. With the Rockets playing at a fast pace and using a lot of small lineups, this has the potential to be Hollis-Jefferson's best performance of the year if he can get a few extra minutes.
CENTERS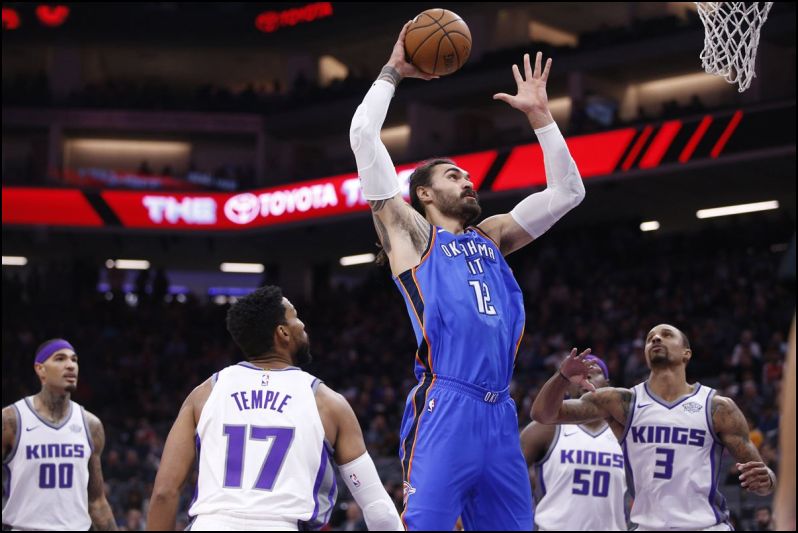 Steven Adams, OKC at WAS
FanDuel = $7,500
DraftKings = $7,100
If you are playing on FanDuel, there aren't a lot of great cheap center options. As a result, this might be one of the positions to pay up for. Adams isn't overly expensive, but he has a high floor with averages of 13.2 points, 11.8 rebounds, 1.8 steals, and 1.3 blocks. The Thunder did add some depth at center with Nerlens Noel, but Adams is still logging 35 minutes a game. The Thunder and Wizards are both in the top-six in the league in pace of play, which could leave Adams with even more opportunities to stuff the stat sheet.
Jonas Valanciunas, TOR at PHO
FanDuel = $5,800
DraftKings = $5,300
Valanciunas' role continues to fluctuate based on matchups. The Suns have a promising big man in Deandre Ayton, so look for Valanciunas to be in the starting lineup for the Raptors. When he starts, he has averaged 13 points, nine rebounds, and 1.7 assists per contest. The Suns have allowed the most fantasy points per game to opposing centers, making Valanciunas someone to key in on if you are looking for some budget relief at center.