NBA Daily Fantasy Basketball Lineup Picks for 12/26/17
NBA Daily Fantasy Basketball Lineup Picks for 12/26/17


Limited Time special – use Code "CYBER30" at checkout for 30% off Seasonal Package
Point Guard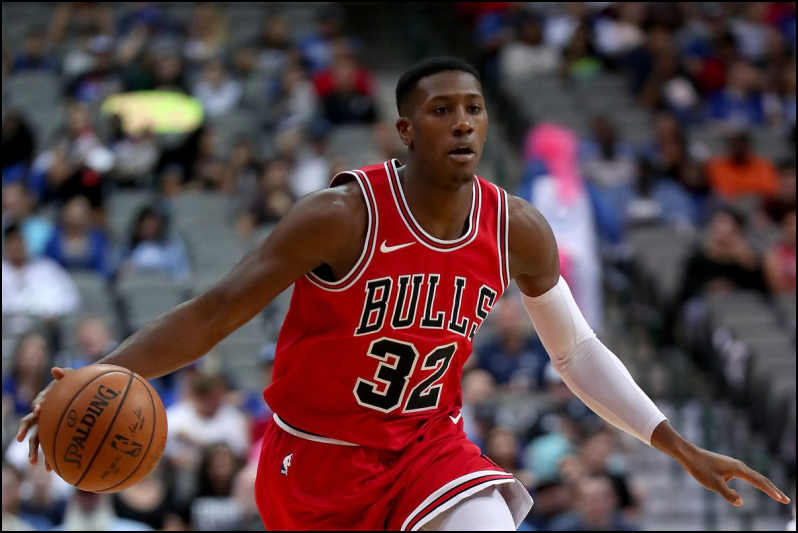 Kris Dunn
FD $7,400 DK $7,000
After a very entertaining 5-game Christmas slate, we have an unusual 8-gamer on a Tuesday. There are a lot of interesting spots and plenty of games to dissect. We'll kick it off in Milwaukee with Kris Dunn and the Bulls. Point guard is actually a spot that's much worse than usual. At least at the top. The 5 highest-priced options are all in average-subpar spots. Kris Dunn has the best match-up of the 5, facing off with Eric Bledsoe in what should be a very close game. With a 212 total and 6 point line, Dunn should be in there for his full complement of 34-38 minutes. Eric Bledsoe is a fine defender, but the Bucks have no help underneath the rim and Dunn will exploit that. Bledsoe is also a very turnover prone PG and Dunn is probably the most skilled in the league in forcing turnovers. He's by no means a must at this price, but he's in a better spot than the rest and is affordable. He'll be a huge part of both my cash games and tournaments.
Milos Teodosic
FD $5,900 DK $4,600
If you're looking to pay down at PG, we have a guy here that is going to hit value in most cases. Milos Teodosic is an extremely consistent player and it's shown in his minutes. He runs a strict rotation and is looking at 32 minutes right now. Against a Kings squad that ranks 22nd against PG's, sign me up. Teodosic is one of the main playmakers on this Clippers squad, though he is admittedly still trying to find himself. He's not a typical rookie and shouldn't be treated like one. His price is too low and I don't think he gets under 25 FP here. The Clippers are missing both SF's, so we'll see Rivers move over to the 2 down the stretch with Teodosic at the 1. The game is expected to stay close and I don't see much chance of missed value.
Shooting Guard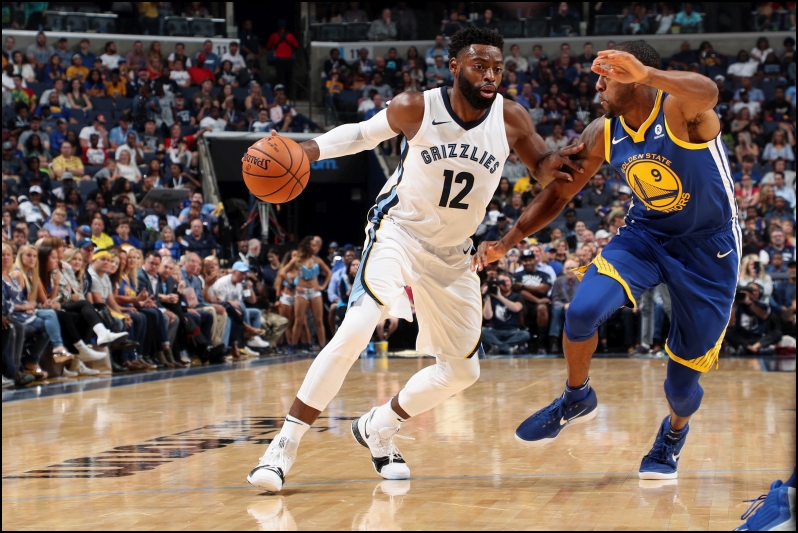 Wayne Ellington, vs. Magic (FD: $4600, DK: $3900)
Projected Points: FD: 22.02, DK: 23.16
Now for one of the easier plays on the slate. With Dion Waiters ruled out, you can pencil in Ellington for 34-40 minutes and 10+ shots. This isn't at all a guy who's going to stand in the corner and disappear. He is actively used on the offense and if you've rostered a separate Heat player, you know that all too well. He's a streaky shooter who can get hot in any game. The Magic are an extremely average defense and they rank 17th against the 2. Ellington is just an extremely safe play in all formats that will likely be around 35-40% owned in cash games. I will be there.
Tyreke Evans
FD $8,500 DK $8,600
If you can pay up at SG, I think you go Tyreke Evans. With the Grizzlies typically being one of the slower teams in the league (Evans still destroys), it's a big deal when they play up in pace to such an extreme. The Suns are the fastest team in the league at a 109 PAE, compared to the 98 the Grizzlies baseline at. Evans is going to see an extra 4-5 shots here and will have the ball in his hands a lot as he can handle the fast pace. The Suns may have Devin Booker back, but that will just hopefully help Evans. They've ranked 21st against SG's on the season, but it's almost meaningless for a guy like Evans who plays 1-3 throughout the game. He's one of my favorite expensive plays on the slate and a guy I think gets over 45 fantasy points at an affordable tag.
Small Forward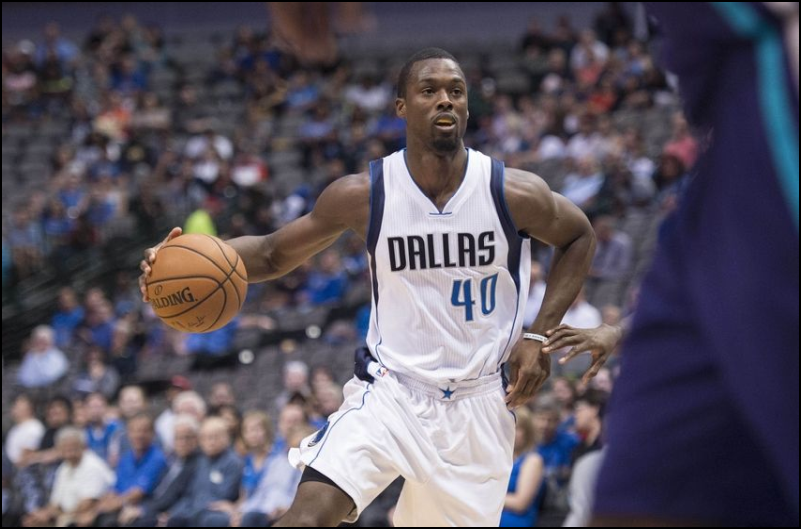 Harrison Barnes
FD $6,300 DK $6,200
Small forward is the ugliest position on this slate. If Giannis Antetokounmpo is a full go, I'll be doing my best to get there. He's the only guy who can hit 60 fantasy points and could blow the entire position out of the water. If not, I'm looking for consistency in Harrison Barnes. He is a guy I often lean on in cash games and you know what you're going to get on 95% of the nights. The other 5% will consist of some stinkers and explosions, but it's not why he's in your lineup. He gets a match-up with the Raptors tonight that will give him OG Anunboy and Norman Powell. Neither of them is anything at all to be scared of and Barnes is going to do his normal thing. If you need 28-40 out of SF and have $6,500, here you go. The game isn't all that exciting and we might not target it again, but Barnes is not dependent on a fast pace or bad team defense.
Chandler Parsons
FD $4,200 DK $4,000
Chandler Parsons has seen 25 and 26 minutes in each of the last two games. I will play him in 100% of my lineups at this price. He's a very good player that is just catching his legs before he can finally get healthy. if that ever happens. As for tonight, he gets an ideal match-up against the Suns where the FP will be easy to come by. T.J Warren isn't a bad defender at all, but he doesn't have much help behind him with such a pitiful interior that can't keep up. Vegas has this game staying close and is high-scoring for the Grizzlies. Parsons is extremely cheap and will only need you 15-20 in cash games. he could easily get hot from behind the line and get to 30. This is a guy making more money than 99% of the league.
Power Forward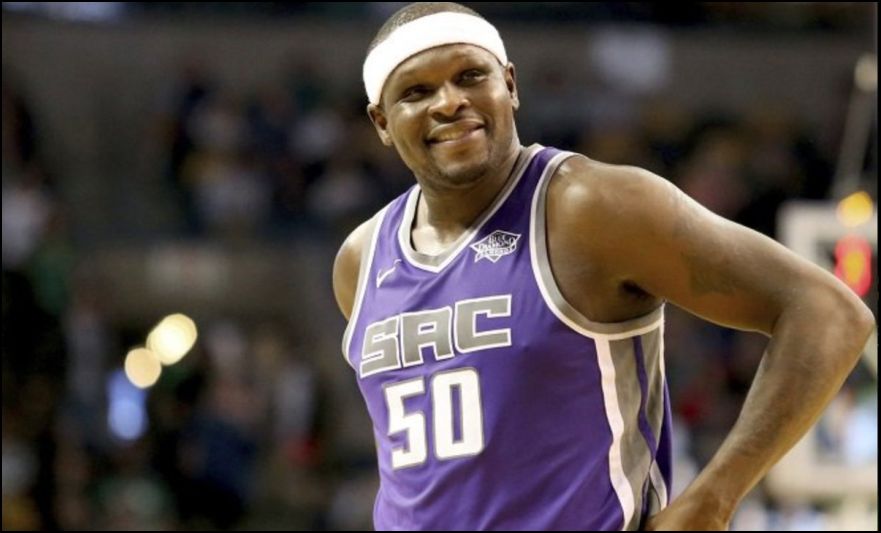 Zach Randolph
FD $6,000 DK $6,000
Small forward is the worst position, but power forward isn't all that great either. You have LaMarcus Aldridge at the top, but you don't know how many minutes he will play against a lowly Nets squad. You then have a questionable Aaron Gordon against a slow Heat team. That leads us down to Zach Randolph, who's consistent and priced fairly. He's not even getting huge minutes, but touching the ball on almost every possession he's in there. He's always been a productive offensive player and his shot is still there. The Clippers are extremely weak at the 4 with Griffin out and he'll take advantage. Expect another 25-35 fantasy points with the upside for 45 if it stays close and he plays 30+ minutes. He's somehow a top option on this offense and while he may go back to scoring 10 FP a night like he has for the better part of the 2 season, he has his legs right now and it's not at all a fluke. At an extremely weak position, I'll take it 100/100 times.
John Henson
FD $5,300 DK $4,700
John Henson is still getting the start and he's getting some solid minutes. He's been over 38 in 3 of his last 4, which may be the first time in his career. He's always been a guy that produces when on the court, but hasn't been able to be trusted to get the minutes. NOw, you can pencil in at least 22-23 if foul trouble doesn't hit. He's been stretched over 30 multiple times, so the upside is there if he's wreaking havoc on this weak Bulls interior. Mirotic and Portis are both average defenders, but neither have the height or length to stay with Henson under the rim. It'll likely be Robin Lopez to start, but I don't see that lasting very long either. Getting minutes at both the 4 and 5, Henson is a guy you can guarantee production from. At this price, he won't be a guy that kills you. His floor is around 20 with a ceiling well over 40.
Center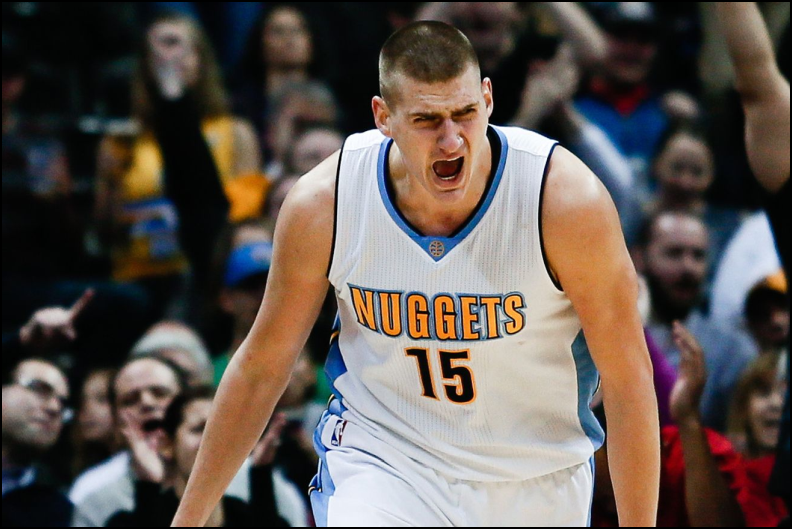 Bismack Biyombo
FD $4,400 DK $3,800
With Nikola Vucevic out for the foreseeable future, look for Biyombo to do exactly what he did last year and get up to $6k very soon. Unless the Magic change their entire approach, he'll get close to 30 minutes and be a big part of the offense. He doesn't get plays run for him, but is one of the best offensive rebounders in the league and finds tons of ways to get involved. If you've been playing NBS DFS for some time now, you know exactly what I mean. The Heat are short-handed without Whiteside and Adebayo is nothing to be all that worried about. He's cheap across the board and will help you pay up for some guys at other positions that are very scary to fade.
Nikola Jokic
FD $8,900 DK $7,900
Make sure you don't look at this match-up with the Jazz in the same light as usual. With Rudy Gobert out of the lineup, they are very weak down low against skilled players. Jokic is one of the best big men in this league and will be back to putting up 6-70 a night when he gets rolling. He's played 36+ minutes in each of the last 3 games, so he's definitely 100% healthy and ready to go. Instead of Gobert, it'll be Derrick Favors and Epke Udoh on Jokic. Ya, not the same. The game is expected to stay close (-4) and Jokic is the only place the ball goes down the stretch. The Nuggets last played 3 days ago, so throw out playing time eas a concern. Jokic is expensive, but he won't be popular and has 45+ FP upside.