*Mike Barner — @rotomikebarner*
There isn't much to get excited about in the NBA on Thursday with just three games on the schedule. That also makes for fewer cheap value plays than normal, so we'll have to extend our price range a bit in an effort to come up with a winning entry. Don't forget to sign up for our Newsletter and try our NBA Lineup Optimizer to help build a winning entry on FanDuel and DraftKings.
POINT GUARDS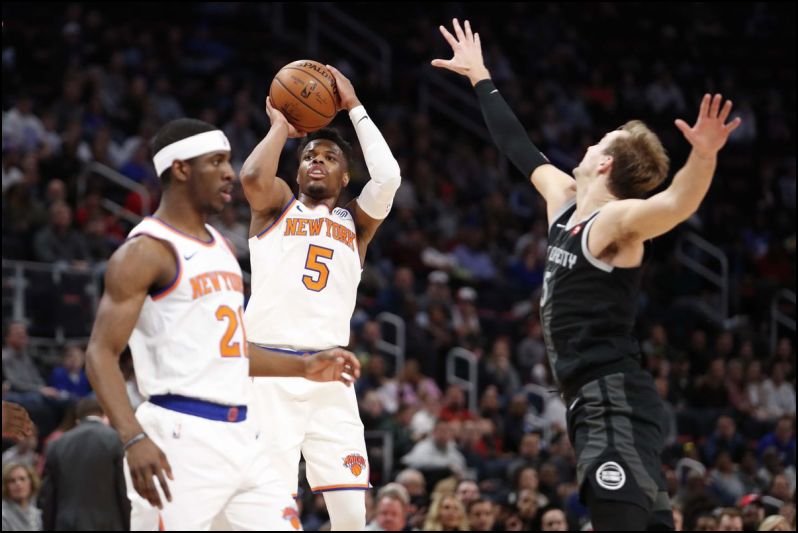 Dennis Smith Jr., NY at ATL
FanDuel = $7,800
DraftKings = $6,500
Smith is shooting an unsightly 39.8 percent from the field across six games with the Knicks, but his 28.1 percent usage rate has still enabled him to average 16.7 points. With how gutted the Knicks roster is at this point, expect him to continue to receive all of the shots that he can handle. He hasn't just been a scorer, either, with averages of 5.8 assists and 1.8 steals during that stretch. The Hawks play at the fastest pace (104.7 possessions per game) in the league, leaving Smith with another great opportunity to be productive.
Kadeem Allen, NY at ATL
FanDuel = $4,000
DraftKings = $4,200
Smith's backup has been Allen since Emmanuel Mudiay (shoulder) and Frank Ntilikina (groin) have been sidelined with injuries. Allen has certainly made the most of his opportunity, averaging 17.3 points, 3.3 rebounds, 5.3 assists and two steals across his last three games. If both Mudiay and Ntilikina are unable to play in this game, Allen could provide excellent value considering the Hawks' up-tempo pace and defensive struggles.
SHOOTING GUARDS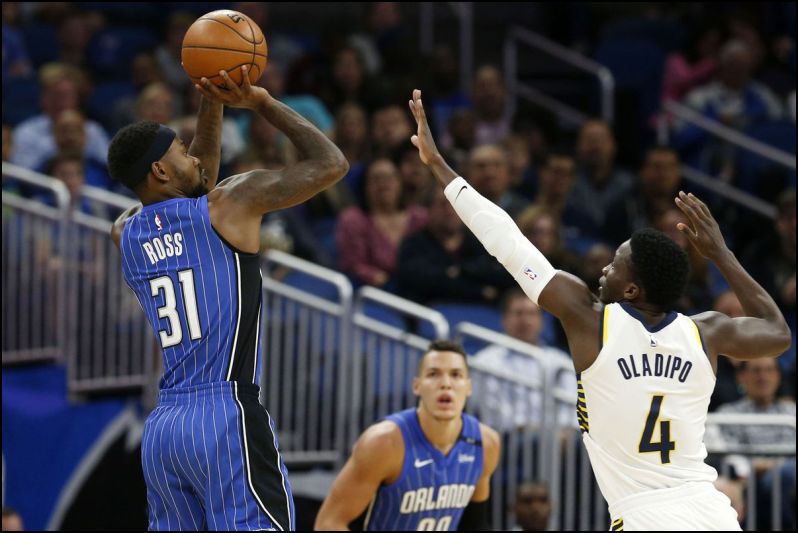 Terrence Ross, ORL vs. CHA
FanDuel = $5,800
DraftKings = $5,200
Ross threw up a dud of a performance Tuesday against the Pelicans, scoring just three points on 1-of-7 shooting. However, he only played 18 minutes due to the lopsided score, so it's hard to be too worried about one bad performance. Before that, he had averaged 19.4 points and 4.9 rebounds across his previous nine games. Even though he doesn't provide many defensive stats, his scoring prowess leaves him with upside at this price.
Deonte Burton, OKC at NO
FanDuel = $3,700
DraftKings = $3,600
The Thunder are going to be shorthanded again Thursday with Dennis Schroder (personal) and Jerami Grant (ankle) listed as out. That's not good news for a team that doesn't have a ton of depth, to begin with. With both players sidelined Monday against the Blazers, Burton played 26 minutes and scored 18 points to go along with three blocks. At near the minimum price on both sites, he might be worth taking a chance on in tournament play since both of these teams are in the top-six in pace of play.
SMALL FORWARDS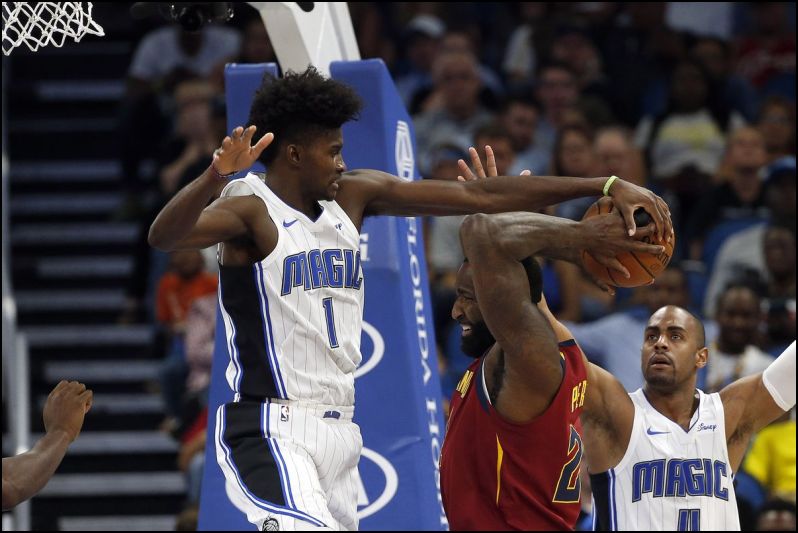 Jonathan Isaac, ORL vs. CHA
FanDuel = $6,800
DraftKings = $5,800
Isaac is rolling as we head into the break, averaging 12.5 points, 7.3 rebounds, 1.2 steals and 2.3 blocks across his last 12 games. He's a big part of the Magic's future, so it's no surprise that he averaged 29 minutes a game during that stretch. With his ability to contribute on the defensive end, he can provide a lot of value when he's contributing as many points and rebounds as he has been lately, as well.
Kevin Knox, NY at ATL
FanDuel = $5,800
DraftKings = $4,900
After playing at least 34 minutes in six straight games, Knox only spent 19 minutes on the floor Wednesday against the Sixers. The reason was not due to poor play, but due to foul trouble as he racked up five of them in his limited playing time. He's one of the best offensive weapons the Knicks have left, so as long as he can stay on the floor Thursday, this is a great spot for him to provide a bounce-back performance against the Hawks.
POWER FORWARDS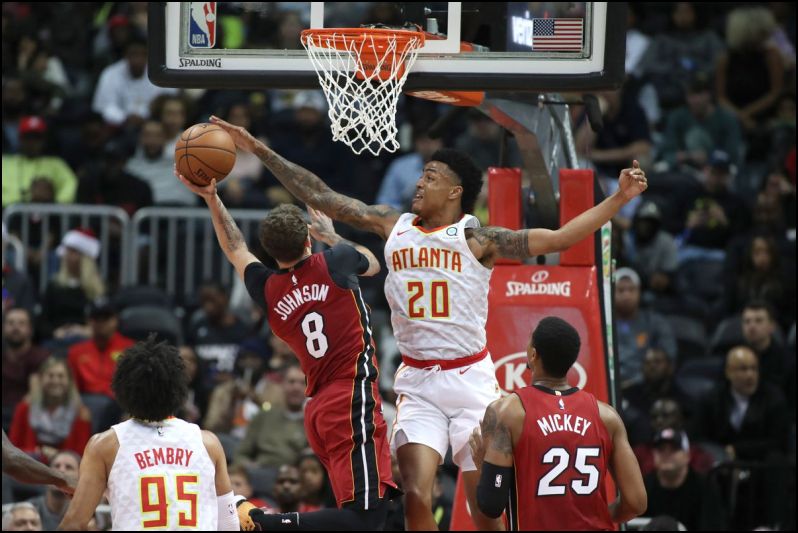 John Collins, ATL vs. NY
FanDuel = $8,200
DraftKings = $7,700
Collins is certainly not cheap, but I'm not overly excited about the majority of cheap options at power forward. Therefore, it might be worth paying up to get him into your entry. He's thrived in the Hawks style of play, averaging 19.9 points and 8.3 rebounds over his last 15 games. This is a great matchup for him against a Knicks team that allows the second-most rebounds per game (48.1) in the league.
Marvin Williams, CHA at ORL
FanDuel = $5,700
DraftKings = $4,600
Williams can be a bit of a volatile option. Case in point, he scored 27 points against the Hawks on Saturday, but that was sandwiched between two five-point performances. The good news is that he gets plenty of playing time and is averaging a career-high two three-pointers per game this season. He's also a solid source for rebounds, making him one of the few cheaper players to consider at power forward.
CENTERS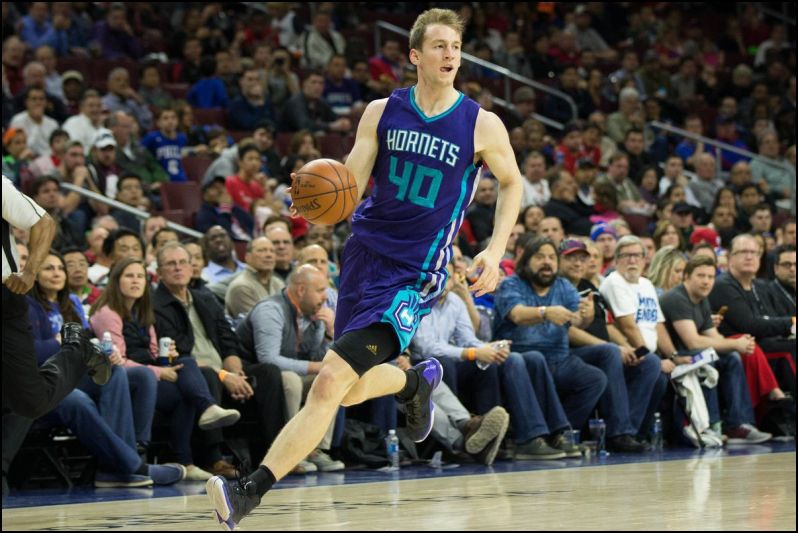 Cody Zeller, CHA at ORL
FanDuel = $5,800
DraftKings = $4,800
Zeller was eased back into action after missing time with a hand injury, but he's since returned to the starting five. Over four total games since his return from the sidelines, he's been productive with averages of 10.8 points, 10.3 rebounds and two assists. Even though he has a tough defensive assignment trying to slow down Nikola Vucevic, Zeller still has plenty of appeal for this small slate.
Mitchell Robinson, NY at ATL
FanDuel = $5,400
DraftKings = $4,100
With the Knicks being defeated handily by the Sixers on Wednesday, Robinson was able to log 28 minutes. He made his presence felt with 14 points, 13 rebounds, two assists and four blocks. That continued an excellent stretch for him that has seen him average 12.6 points, 8.8 rebounds and 2.8 blocks across his last five games. His role with the second unit is secure moving forward, making him a very intriguing option against the Hawks.
Author Bio: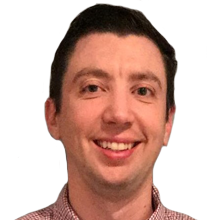 Mike has been covering fantasy sports since 2007, joining Lineup Lab in 2017. An avid player of both season-long fantasy leagues and DFS, Mike's work has appeared on numerous sites, including RotoWire, SportsLine and Sports Illustrated. He's also been featured on DraftKings' nightly show, The Sweat, and was a finalist for the 2018 FSWA Basketball Writer of the Year award.