NBA Daily Fantasy Basketball Lineup Picks for 11/18/17


Use Code "LLNBA17" at checkout for 20% off Seasonal Package
Point Guard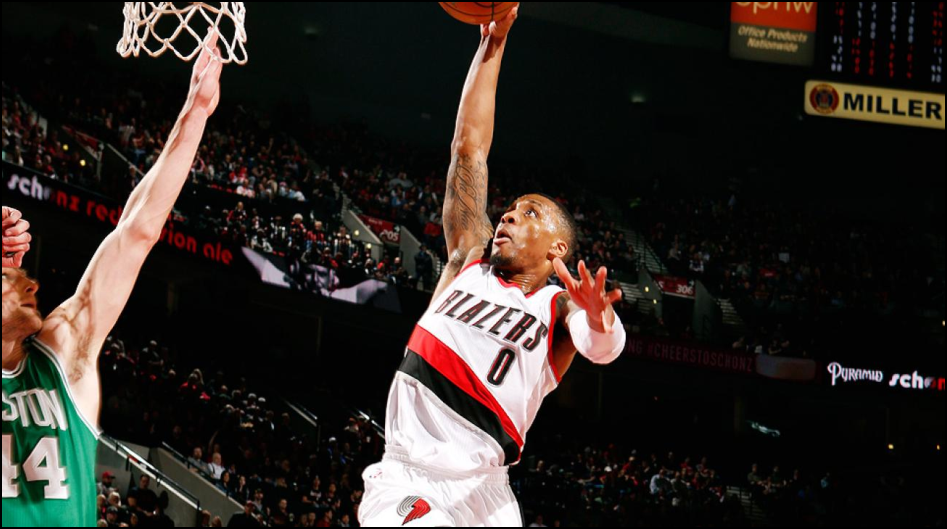 Damian Lillard
FD $9,500 DK $8,800
With a packed Saturday full of football, the NBA has blessed us with a very solid 8-game slate to keep up. We start things off with Damian Lillard, who will be hosting the Kings in Portland. We know Lillard prefers being home and he sees more minutes there as well. The match-up with the Kings is pretty average, considering they all the 11th most FPPG to opposing point guards. Fox and Hill are 2 very different guys. Hill is much better on defense and Fox is offensive-driven. If Fox is in there to match the pace of the Blazers, Lillard should have no problem putting up big numbers on him. His price is fair on both sites and I'm willing to play him in both cash games and tournaments. POint guard isn't all that great on this slate and Lillard is easily my favorite.
Raul Neto
FD $4,000 DK $3,000
There isn't a ton of value yet on this slate, so let's take a look at a guy who does deserve some attention. With Ricky Rubio out of last game, Net0 only played 19 minutes, but went crazy and dropped 32 fantasy points in that time. With that performance, you have to think he sees at least 20-25 minutes tonight against an average Magic squad. His prie is near-minimum on both sites, so he'll need you about 15-20 in cash games. He's proven his ability to produce when on the floor, so you can be certain this won't be one of the guys who just stand in the corner for 28 minutes. You then run into a situation where maybe Neto gets almost 30 minutes, in which case you have to have him everywhere. No matter what, unless more news breaks at PG, Neto is my value guy.
Shooting Guard
Tyreke Evans
FD $7,400 DK $7,000
The resurgence of Tyreke Evans has been pretty cool. I definitely wasn't expecting it after he signed with the slowest team of his career. He's been great in every way imaginable, putting up between 30 and 45 FP in almost every game. He now sees a match-up with a Rockets squad that likes to run. Evans will be out there for both his athleticism in the open court as well as his ability to match the Rockets scoring surge. He'll presumably match-up with Harden, at least to start, and will have a field day. Expect Ariza to take him for the rest of the game, who isn't much a lockdown defender anymore anyways. Evans is getting expensive, but he's consistently producing at this price tag and sees an excellent match-up.
Donovan Mitchell
FD $6,400 DK $6,700
Mitchell would be in play here no matter the circumstance, but Ricky Rubio being out just pushes it over the top. Mitchel has been incredible in his rookie season, putting up 20+ in 8 of his last 9 and 30+ in 5 of them. Without Rubio, he saw 35 minutes and put up 40 fantasy points. It was in a stellar match-up against the Nets, but that doesn't really matter. He held a 38% usage rate in the game, compared to the 43% Westbrook held in 2016. The point is that he's doing whatever he wants without Rubio on the floor and he has the trust of coaches. He's an elite play in all formats and a guy I have more than a lot of.
Small Forward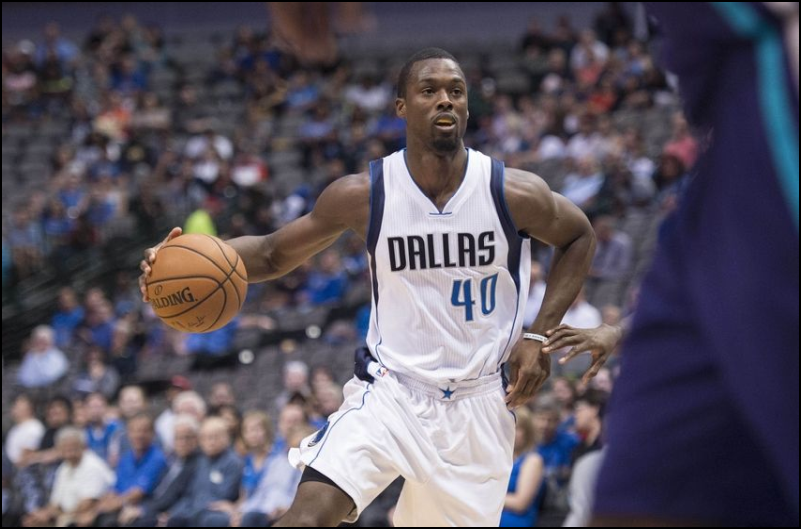 Harrison Barnes
FD $7,100 DK $6,200
Like every other day, you won't have much fun rostering Harrison Barnes. Barnes is a very boring player, but he's extremely consistent. Extremely. He's the number 1 option on this team and he will shoot between 15-20 times, at least. He sits around 30-40 fantasy points every game and now gets a solid match-up with the Bucks. Giannis Antetokounmpo may see some time on Barnes, but I highly doubt he follows him around all game. He only plays about 1/4 of his time at SF and it would create mismatches elsewhere. This game will remain close throughout and Barnes is sure to see at least 34+ minutes.
Wesley Johnson
FD $3,800 DK $3,700
I know Wesley Johnson scored 50 fantasy points against the Cavs, but that's not the reason we're targeting him. With Danilo Gallinari out, he's sitting around 30 minutes a game and takes plenty of shots. His price is still way down on both sites and you can rely on at least 15 FP, which is all you really need in cash games. The upside for WAY more is obviously there as we just saw it last game. The match-up is very average, but it comes down to minutes = production and the lack of value on this slate. Johnson isn't exciting most games, but he should get it done pretty easily.
Power Forward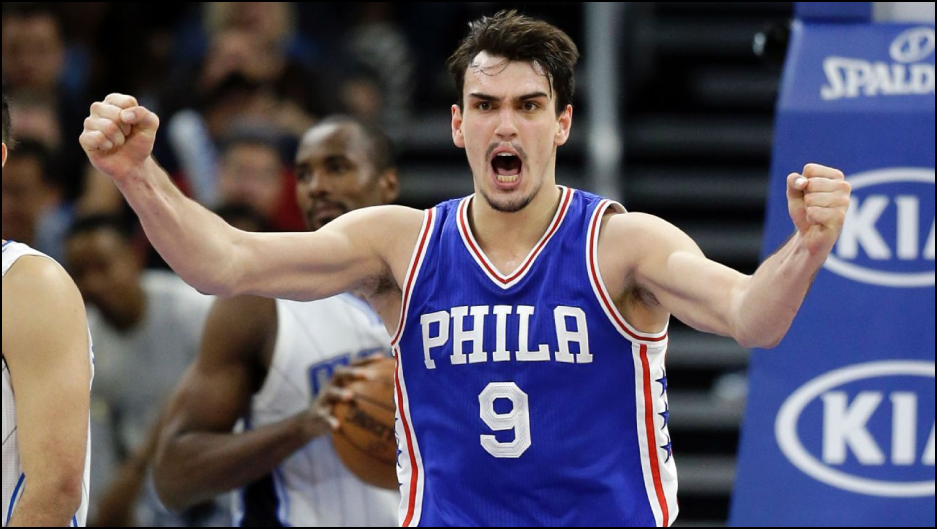 John Henson
FD $5,500 DK $4,800
Power forward is pretty ugly, so let's take a look at 2 guys you can save a little with. John Henson is matching up with Dirk Nowitzki, who has no chance of staying with his physicality at this point in his career. Henson is playing extremely well and this is exactly when people expected him to get good. he was extremely young and raw when drafted, so it made sense that he was foul-trouble prone and unable to stay on the court for more than 20 minutes. He's getting 25-30 minutes a game right now and is a fantasy monster when in there. The Mavs lack any interior presence and his size should disrupt.
Dario Saric
FD $4,600 DK $4,500
Dario Saric is still getting the minutes and his price is not nearly high enough. He's been over 30 minutes in 4 of his last 5 games and the fantasy production has followed. The Warriors are obviously a tough match-up, but Saric will be getting the worst defender out there. Saric was a guy that was putting up 40 FP every night last year and while I doubt that ever happens again, he's way too cheap for his ability to play. Saric is a little more risky than Henson, but the upside is greater too.
Center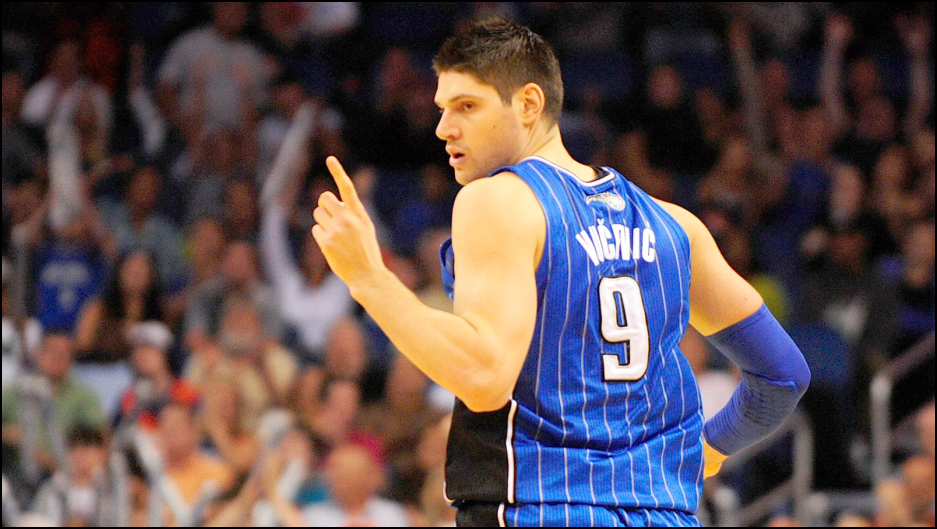 Nikola Vucevic
FD $7,800 DK $6,800
It feels unnatural to recommend a center against the Jazz, but here we are. With Rudy Gobert out for an extended time, we're seeing Epke Udoh and Derrick Favors at center. This team will see a huge hit against big men and defend the paint in general. However, they will still remain the slow snails they like being. In turn, centers should be in a good spot to produce. Most prefer slow-paced games and now don't have to worry about a big presence to stop you. Vucevic will be able to dice up both Favors and Udoh down low and can hit from the outside as well. I do think this is a little bit risky, but every single C play comes with risk tonight. Vucevic will shoot 15-20 times here in a game that should remain close throughout. Don't fade Vucevic because of a guy that's not playing. He makes u for about 70% of the team defense. Literally.
Willie Cauley-Stein
FD $4,100 DK $4,200
The big question mark in any game that Willie Cauley-Stein plays in is the minutes. If you can handcuff the coach and play him for 33-35 every single night, he would in the $6k-$7k range. He puts up over 1 FP per minute (high) and does so in nearly every match-up. Tonight, a match-up with the Blazers should dictate his size be out there. Jusuf Nurkic is a hoss in the paint and WCS is the only guy good enough on defense to stop him. He'll also be tasked with slowing the penetration of Lillard and McCollum. If he's able to stay out of foul trouble, I see his getting 30 minutes here. At least. His upside is in the 50's and he doesn't really have a floor. With the minutes, his floor is about 25. I'll have more Vucevic than WCS, but exposure to both is definite.