NBA Daily Fantasy Basketball Lineup Picks for 11/7/17
Point Guard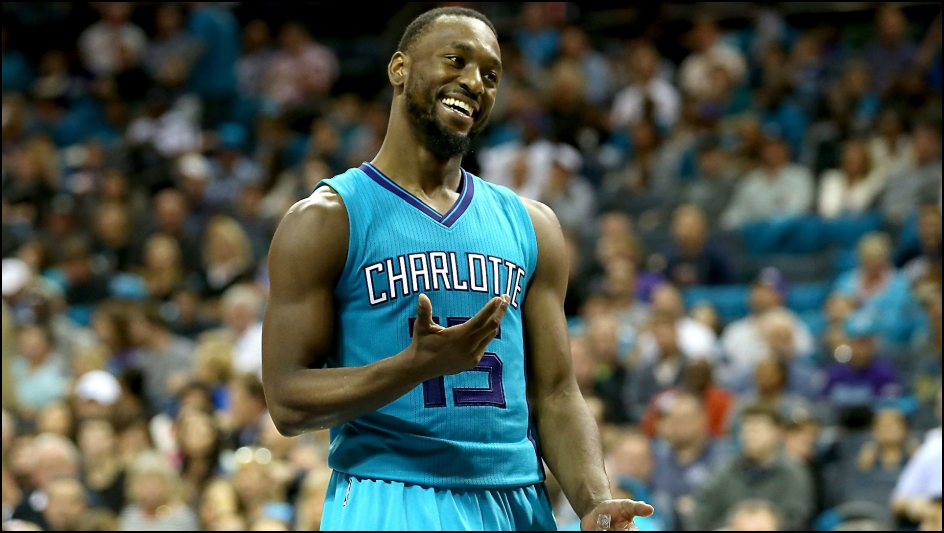 Kemba Walker
FD $7,400 DK $7,300

After a measly 3-gamer on Monday, the NBA bounces back with a solid 10 game slate packed full of value and superstars. There's plenty of things to consider across the board, so let's get into some of the top plays at each position. We'll start it off with Kemba Walker, who's been dominating in Madison Square Garden since college. He now sees one of the worst teams he's ever faced there, at least against point guards. Jarrett Jack is not at all a good defender and Kemba should be able to get to the rim or shoot on the perimeter at will. Dwight Howard is also questionable, so a lot of the offense may funnel even more of the offense towards Kemba. He already has one of the highest usage rates in the league, so 25-30 shots are more than possible in what should be a close game. Kemba is fairly priced on both sites and I'm not sure it's necessary to pay for anyone more expensive.
T.J. McConnell
FD $5,500 DK $4,800
Let's take a look at T.J. McConnell, who I think is an easy play. While the Jazz are a tough match-up for any position, McConnell has proven his ability to produce when given the minutes. With Markelle Fultz out for a while and Jerryd Bayless ruled out, you can count him in for 35-40 minutes. Jacob Pullen is the only other PG on the roster and he hasn't seen a minute all season. McConnell has seen a slight price increase over the last week or two, but it's not to the point where you need to worry. He is a lock for 20-25 fantasy points against Ricky Rubio and has 40-50 FP upside. It doesn't seem like it, but this is a guy who had a triple-double last year. It's not a possibility against the Jazz, but I'm trying to get the point across that he's a pretty decent player. I'll have him in my cash games and will be one of the guys I worry about least.
Shooting Guard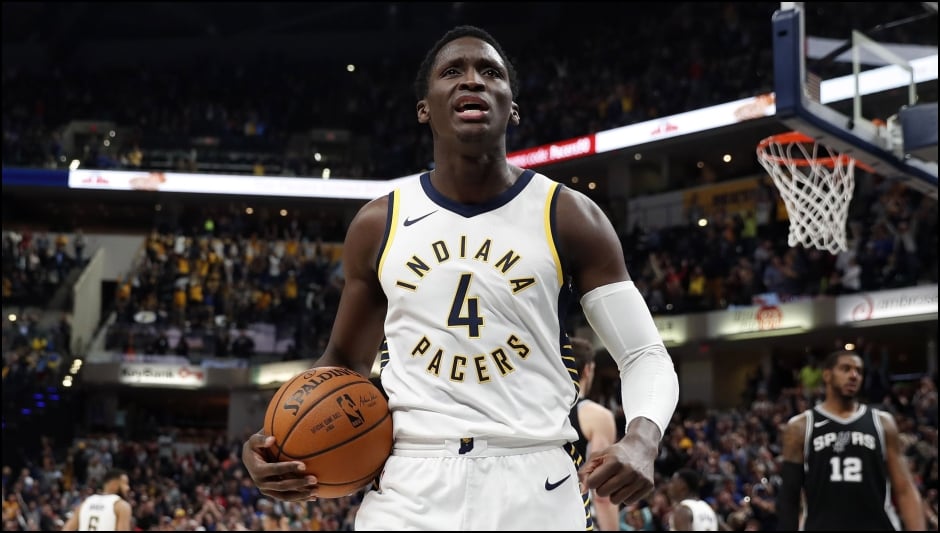 Victor Oladipo
FD $7,300 DK $8,000
Wow, Victor Oladipo has been amazing. If you've tuned in to the last few games, you've probably stopped reading already and have 'Dipo plugged in. He is the CLEAR number 1 option on this Pacers offense and he's looking a lot like the guy he learned from last year in Russell Westbrook. He's also using a lot of his similar moves, like putting the ball on the back of the rim on layups and using his short burst speed to separate from the defense when nobody is expecting it. He gets a match-up here against the Pelicans where it may be tough to get inside, but they have no perimeter defenders to stop him from getting there. His price is still fair, at least on FD, and he makes for a very safe cash game play. His tournament upside is well noted already, but I think DeRozan or Russell have just as much and will be lesser owned.
Gary Harris
FD $5,700 DK $5,200
We saw a very disappointing game last night between the Suns and Nets that went way under the projected total. Hopefully, it keeps a lot of people away here, because some of these Nuggets are phenomenal plays. Gary Harris is the first. He isn't a focal point of the offense, but he's a key role player. He's averaging 34 minutes a game and has the 3rd highest usage % in the starting lineup. He doesn't rely on scoring, seeing he averages about 10-15 in peripherals on a nightly basis. That'll be no issue at all against a Nets team that plays faster than anyone since 2013. Harris only needs around 25 fantasy points to hit value in cash games and I don't see that being an issue at all.
Small Forward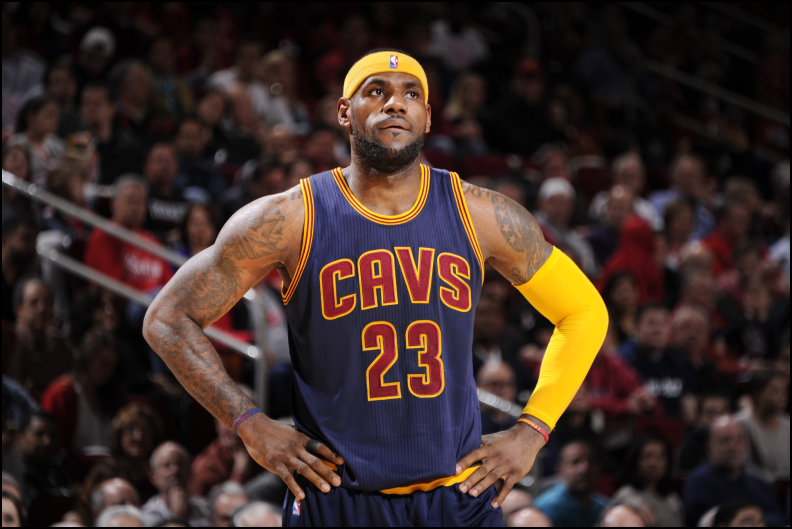 LeBron James
FD $11,300 DK $11,400
The first superstar we'll touch on is LeBron James. You can definitely go with Giannis Antetokounmpo here if you want, but I'm personally leaning just a bit to the LBJ side. He's having his best fantasy season in a while, putting up over 50 FP in 70% of his games and has hit a 95 FP ceiling. Just a little reminder out there for the people who forget who the best player on the planet is. His price has definitely risen, but he needs about 60 to get you there. In a match-up against Giannis Antetokounmpo, I think he goes for big numbers. Expect a dual between Giannis and LBJ that results in both of them having a big night. The Bucks plays faster than the Cavs and this will be a pace-up for LeBron and a pace-down for Giannis.
Harrison Barnes
FD $6,200 DK $5,800
If you need a guy in the mid/low range at SF, Harrison Barnes is a guy you can count on in both cash games and tournaments. He's one of the more consistent players in the league for his price and this fast-paced game against the Wizards will help a ton. The Mavericks typically play slow, so fast-paced teams can make a huge impact on everyone, as they're priced for a slow game. Barnes is the top option on this offense and he'll see the average defense of Kelly Oubre and Otto Porter. Count on 25 fantasy points as the worst-case scenario and 50 as the best. He's pretty similar to Gary Harris at SG.
Power Forward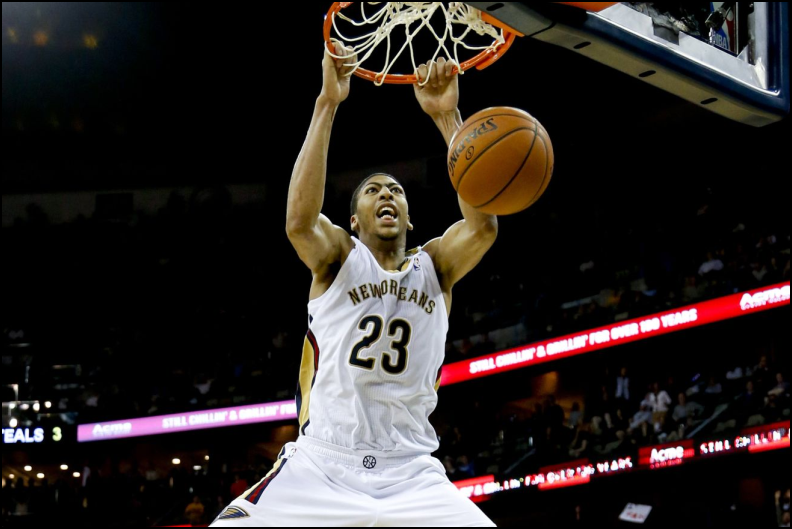 Anthony Davis
FD $11,700 DK $11,200
Another superstar to consider comes in the form of a 7 foot 2 Pelican. Anthony Davis has been unguardable this season, putting up 50+ in every single game of the season. He now gets a fantastic match-up against the Indiana Pacers, who play super fast and have nobody to cover AD. Myles Turner is back in the lineup, so he's the big body that will be on Cousins. I don't think he'll do much, but it will still give Davis the ball more to start. Thaddeus Young has 0 chance of staying with Davis and it'll be a matter of time before the Pacers are scrambling to double both Boogie and Davis. It won't work very well and 2 7 foot monsters aren't easily guardable when running 20 MPH. The Pacers love to run as much as anyone and you can lock in 60 for AD.
Quincy Acy
FD $3,000 DK $3,000
Talk about a bottom barrel price. Rondae Hollis-Jefferson was injured last night in a game that Quincy Acy saw 20 minutes. With Trevor Booker already out, Ac should be in line for 30+ minutes. It's something that should never happen in 2017, but the Nets don't have an option. Sad. The Nuggets are a fine team to face for Acy, who doesn't score at all. If he does score, it's on putbacks. Even though he's not a great player at this point, he's still probably a top 10 rebounder. I can't imagine 10 humans getting a rebound 1-0n-1 against him, at least. He should have no problem getting to 25 fantasy points against the Nuggets and that will blow value out of the water. Make sure both Trevor Booker and Rondae Hollis-Jefferson are out before locking in Acy everywhere.
Center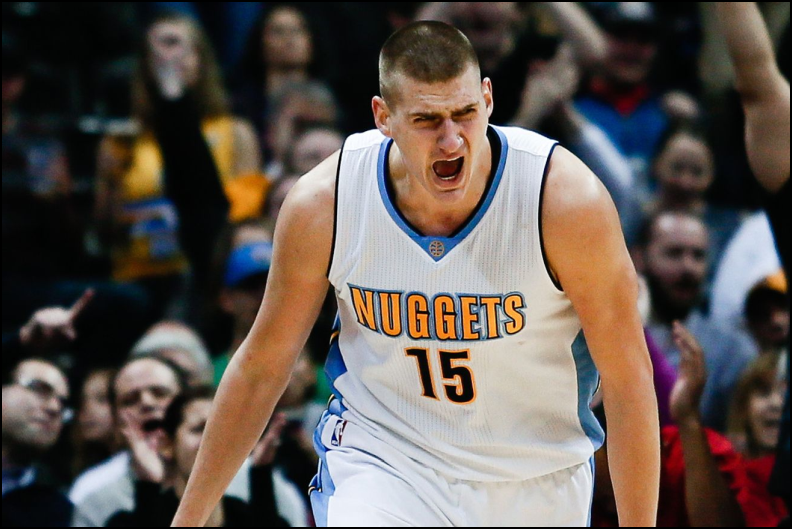 Nikola Jokic
FD $9,500 DK $8,500
We're back on to the Nets with one of my favorite plays of the slate. Jokic wasn't able to do much with the Warriors, but that's fine. We knew it was a possibility going in that the Warriors would go small and force Jokic to sit, which is exactly what happened. The Nets don't get the respect for that. Jokic will be in there for 25 minutes once again and I'd be surprised to see less than 50 fantasy points. He lives off of stuffing the stat sheet and we know the best possible match-up for them is the Nets. They play at an insane pace that hasn't been seen in a long time. His price is fine on both sites and I'll have exposure everywhere, but he's a near-lock in cash games on DK at just $8.5k.
Cody Zeller
FD $4,000 DK $4,000
Dwight Howard is currently questionable, so make sure he ends up missing the game before plugging Zeller in. Dwight Howard takes up about 30-35 minutes a game, so at least 15-20 of those will have to go to Zeller. That puts him at around 30. Against the Knicks and Enes Kanter defense, yes, please. This won't be the fastest game for either team, but that isn't a big deal for a guy like Zeller that relies on points and rebounds strictly. While he isn't a big part of the offense on most nights, they give him a 19% usage rate when he is in there. Zeller is super cheap and he's another value play that will help you pay up elsewhere.