NBA Daily Fantasy Basketball Lineup Picks for 11/28/17


CYBER MONDAY special only use Code "CYBER30" at checkout for 30% off Seasonal Package
Point Guard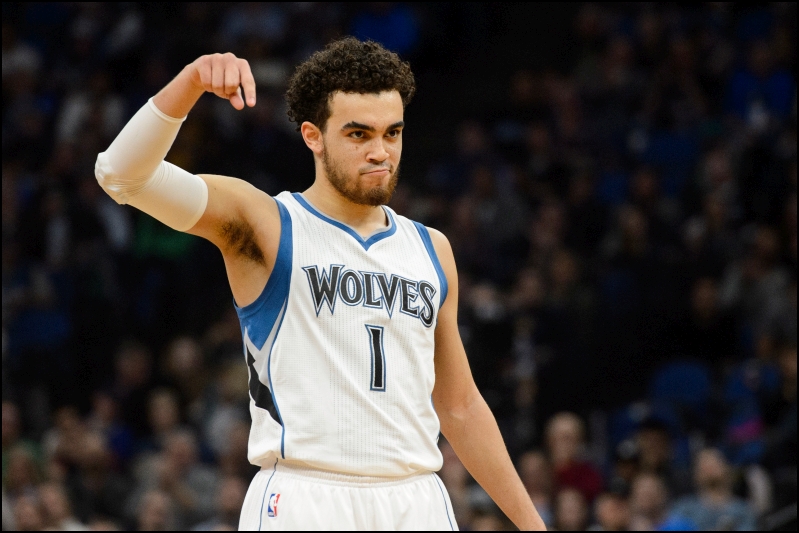 Tyus Jones
FD $5200 DK $4300
We're going to be paying down at point guard tonight. Jeff Teague is currently on the downside of questionable, so we'll assume he misses this game. If he does play, Tyus Jones can be ignored. With Teague on the sideline last game, Jones went nuts in 38 minutes with 51 fantasy points. He put up 34 the game before. This is a very good point guard who just happens to be a backup. When given the minutes, it's quite clear that he's worth $7k, at least. That match-up with Tim Frazier is great and the Wizards play at a solid PACE. If Teague misses this game, do yourself a favor and play Tyus Jones. You're not chasing points.
Tim Frazier
FD $4900 DK $4100
We'll stay in the same game with our other value PG. John Wall is going to miss about 2 weeks, so look for the Wizards to solidify Frazier as their temporary starting PG. He saw 28 minutes last game with Wall out, but I think it's safe to assume 30-32. He is a good point guard and can stuff the stat sheet in a lot of different ways. Tyler Ulis is a far worse defender than Jeff Teague and the T-Wolves have already struggled against Pg's (7th worst). Frazier is just a bit cheaper than Ulis and while he has nowhere near the upside, the floors are comparable. In cash games, these are 2 guys I'm all over. You'll see why it's necessary very soon.
Shooting Guard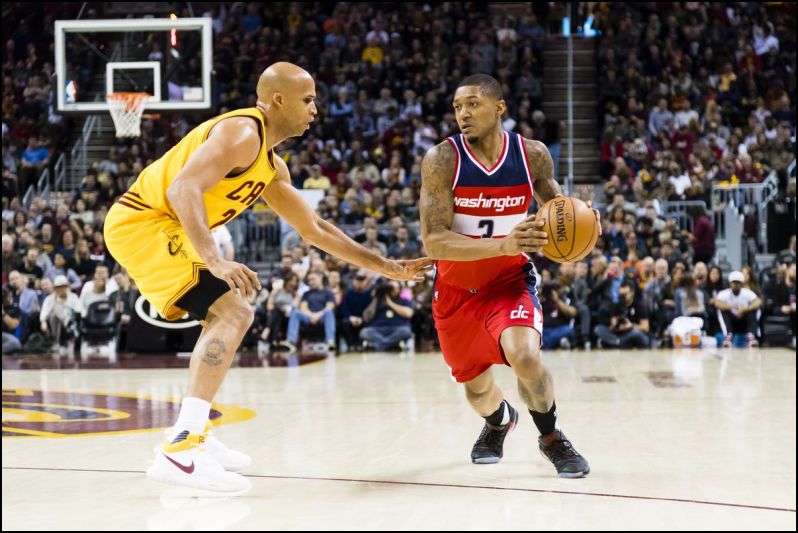 Bradley Beal
FD $8300 DK $7900
The absence of John Wall is going to do a lot more than just give Tim Frazier some minutes. Beal is going to see his usage spike 5+% and will have the ball in his hands far more. This is usually how Beal ends up hurting his ankle, but he'll likely get stretched for close to 38 minutes and end up shooting 22-27 times. It sounds incredulous, but Wall is the only guy that keeps Beal from shooting. With the keys to the offense, the upside here is limitless. The Timberwolves obviously have some very accredited defenders, but they stink against everyone, so I guess it doesn't matter when you have Kat and Taj down low. Beal is an elite play in all formats.
Justin Holiday
FD $5500 DK $5500
Let's venture outside of Minnesota. The Bulls will see a match-up with the Suns tonight that figures to be an extreme pace-up game. Devin Booker is also questionable, so we may be seeing some very weak defenders. Justin Holiday is nothing to write home about, but he's a solid SG with scoring upside. He excels in faster-paced games and you can be sure this is one of them, considering the Suns play faster than anyone ever. You can count on 32-35 minutes of a streaky SG against a team that will do their best to leave him open. It just comes down to whether he can hit the shots. There's a lot of different ways to go at SG, so nobody is a must, but Holiday is a solid mid-range option that won't hurt you.
Small Forward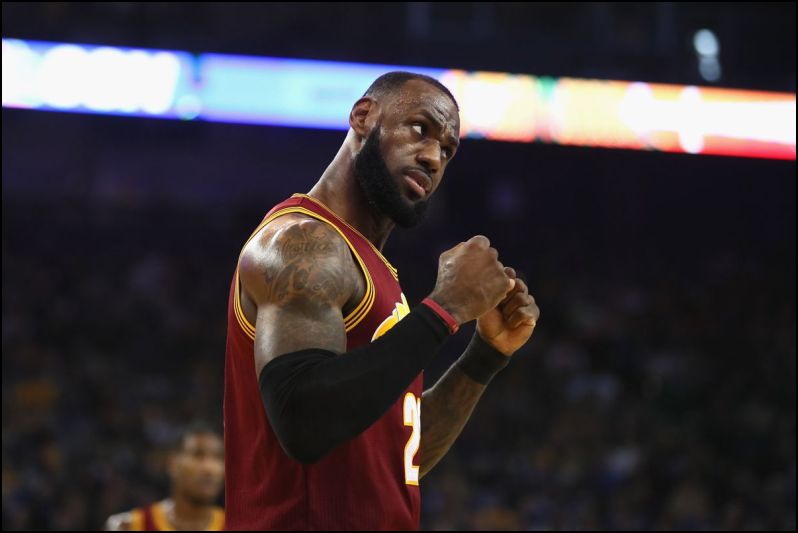 LeBron James
FD $12000 DK $11300
With Tyus Jones and Tim Frazier holding down the value fort at PG, we may be able to pull both of these guys off. Let's start with LeBron. On a B2B, I usually wouldn't like him, but I don't think he is going to throw in the flag tonight. I know it's been countless years, but this is his former team and it's his first game against them with D-Wade. He only played 31 minutes against Philly last night, so he's ready to play another 35-38 if it ends up staying close. I'm sure it'll be James Johnson and Justise Winslow that try their hand at LBJ, but I think we know by now how much that matters. James is an elite play and can be locked in for 50 fantasy points. If it stays close throughout, there is no ceiling.
Giannis Antetokounmpo
FD $11800 DK $11200
If you're talking about a ceiling, this is the guy who probably has the highest of which. Maybe this sounds crazy, but I bet he hits 100 FP by the end of the season. I'm by no means insinuating that's tonight, but I guess it could be. The Kings are a solid match-up for Giannis, who excels in the open floor. I assume it'll be Justin Jackson who gets the cover, but he's by no means capable. He's a below average defender at this point and heavily relies on his length. Ya, good luck with that against this guy. Giannis, like LeBron, is as consstent as could be. He's a lock for 50 fantasy points, though I do think he ends up higher owned than LeBron. He's slightly cheaper and LBJ did play yesterday. I'm about even on both, but lean LeBron BARELY.
Power Forward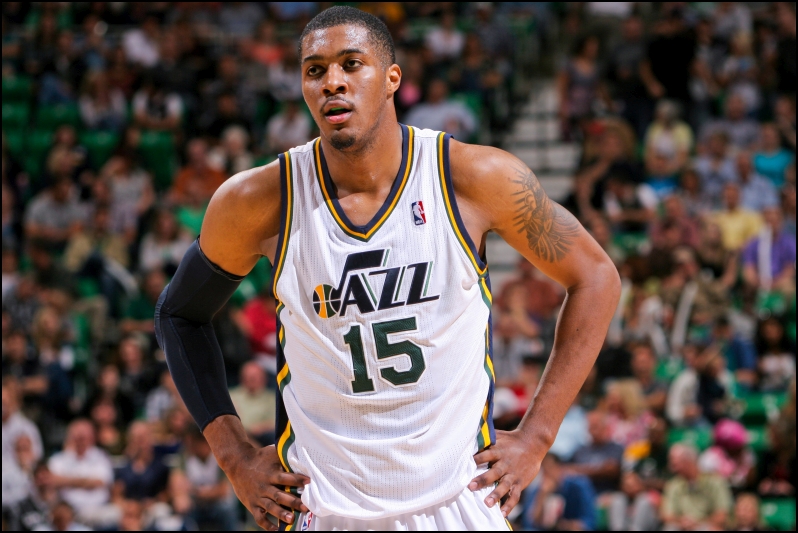 Derrick Favors
FD $6900 DK $6300
Power forward is by far the ugliest position on the slate. Derrick Favors is the most expensive option. He's not a bad one, but you know that's when it's ugly. He's been pretty great with Gobert out, putting up 34+ on most nights with a rather frequent 40 burger. His price has risen, but not enough. This match-up with the Nuggets is great whether he plays PF or C. Jokic is by no means a rim protector and we know Kenneth Faried just wants to dunk. They've ranked 26th against PF/C for a reason. Favors is an uber-safe option at a position that lacks safety. There are other ways to pay down, but you might as well play Favors if you can afford it.
Bobby Portis
FD $4800 DK $5200
You can go with Markkanen here too, but I like Portis a little bit more and didn't want to look at the 2 most expensive guys for the 2nd position in a row. Bobby Portis is a great DFS performer and has found a way to be consistent from the bench. Over the last 4 games, he's seen around 24 minutes and 25 fantasy points in each. If he ever sees the 32+ minutes he should, his floor is closer to 30. Against  the Suns, he should get in the game. He runs better than Markkanen on RoLo and matches up well with Bender/Chriss. Portis is a guy I'll have a lot of exposure to and i'm hoping he stays under the radar.
Center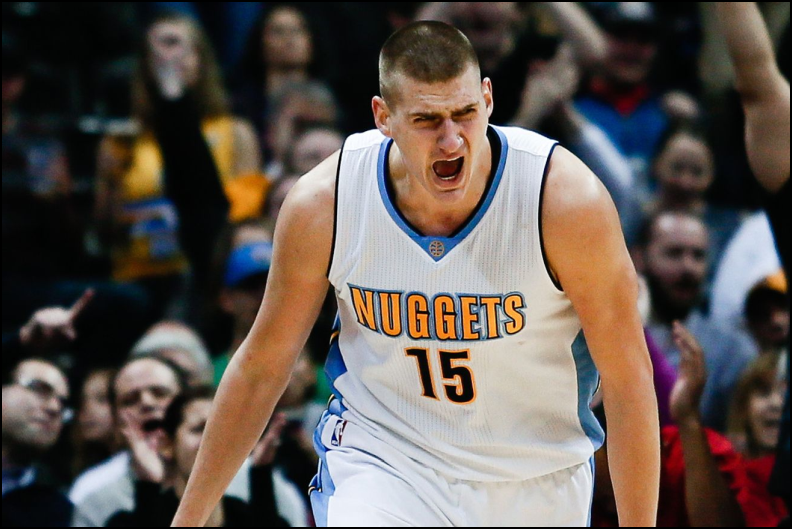 Nikola Jokic
FD $9300 DK $8700
With Rudy Gobert out, I'm all but scared to target centers against the Jazz. Especially a guy like Nikola Jokic who is smarter and better than 99% of centers in the league. This is a guy who would be in the NBA if he was a 6'3 guard. He's just a very smart basketball player and doesn't really care about being flashy. He's consistently over 35 fantasy points, but bounces around after that. This match-up against the Jazz should stay close (-4) and I don't see how Jokic doesn't take advantage of a weakened interior. His price is fine and with so much value floating around, you can probably fit him in there. If you have to go down to Hassan Whiteside, don't freak out. He's cool too.
Robin Lopez
FD $5000 DK $4900
I will be paying up at center tonight (thx PG), but RoLo is a great savings option. He is a safe 25 minutes in a game that will be MUCH faster than the Bulls are used to. His size will also be necessary for the likes of Tyson Chandler and Alex Len. His price is down and he has no problem having a big game when given the opportunity. He gets shots in this offense and Kris Dunn has involved him a little more since getting entered into the starting lineup. He's not exciting, but a fine way to pay down in cash games. He won't be the guy that makes you lose. Good luck tonight!