NBA Daily Fantasy Basketball Lineup Picks 1/20/18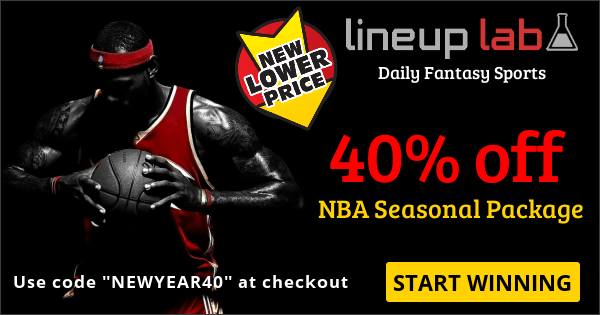 BRING in 2018 with code "NEWYEAR40" at checkout for 40% off Seasonal Package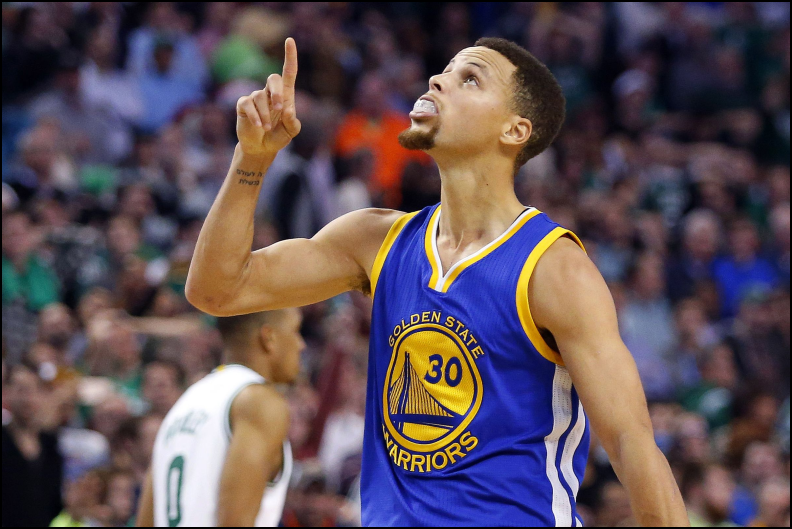 POINT GUARDS:
Stephen Curry ($9,500 FD/$10,300 DK) –
Steph is a much more appealing play on FanDuel as he sits below the 10k range. He may be worth paying up for Saturday night as he takes on the Houston Rockets, who rank 22nd in defending point guards and the same team Curry scored 47 FanDuel points against a couple weeks ago. Curry has scored 40+ FanDuel points in 11 straight games, showing serious consistency value wise. The projected total of this game is a massive 234, implying a high scoring contest as well as fast paced with both teams ranking top 10 in the league in pace of play.
Eric Bledsoe ($7,000 FD/$7,600) – 
Bledsoe is one of the best point guard plays of the night, and will most likely be a very popular option. The Bucks will be without primary scorer Giannis as he has been ruled out. This lays a much heavier workload for Bledsoe against the Sixers who rank 21st in defending point guards. He's very affordable and is projected 42.9 FanDuel points, giving him a healthy value of 6.13x.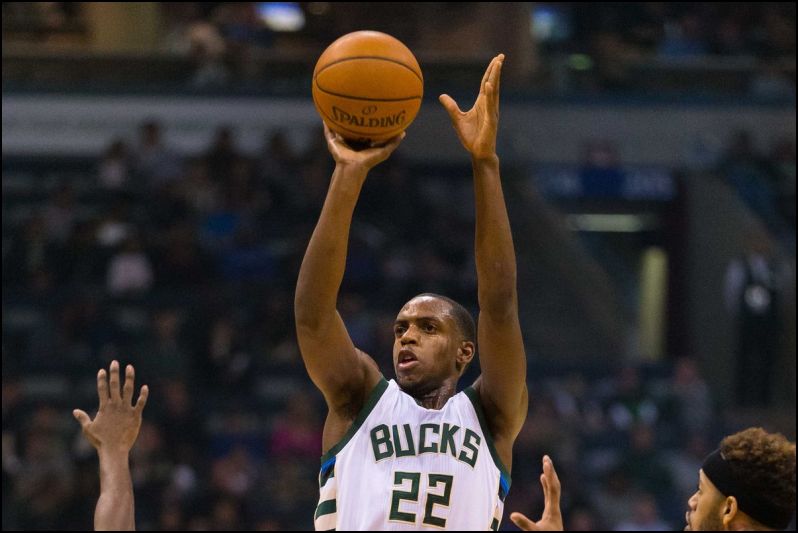 SHOOTING GUARDS:
Khris Middleton ($7,400 FD/$7,900 DK) –
Alongside Bledsoe, Middleton will also be picking up much more offensive responsibility Saturday night with the Greak Freak sidelined. At a very affordable price it's safe to say he will be high owned as well. He has a mediocre matchup with the Sixers. Luckily, they play at the fastest pace in the NBA so expect to tempo of the game to be pushed a little faster. This could benefit Middleton greatly.
Wayne Ellington ($4,400 FD/$4,900 DK) –
Ellington is dirt cheap and in a great matchup Saturday with the Charlotte Hornets, who defend shooting guards the worst in the league. He has been seeing great minutes, logging 30 or more in 9 of his last 10 games. He has also provided 20+ FanDuel points in three straight, showing a bit of consistency recently for such a low price tag. If Tyler Johnson remains out Ellington should see a slight increase in workload and opportunity. He seems worth the small risk.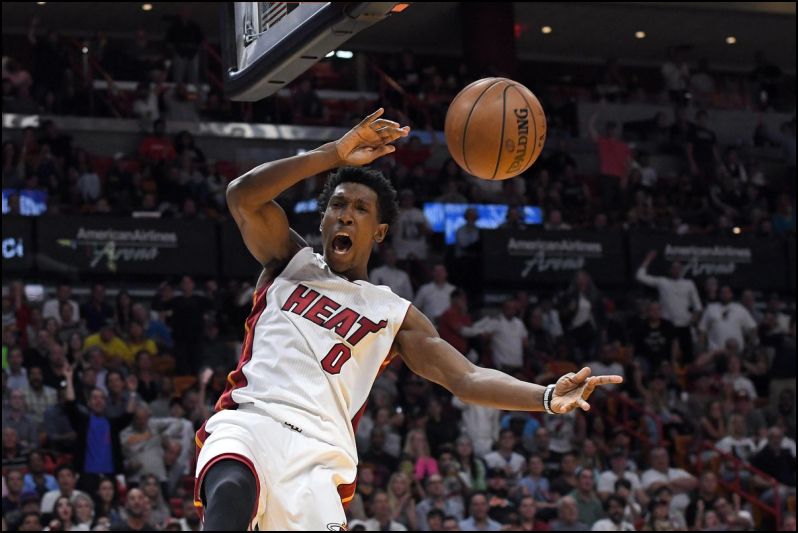 SMALL FORWARDS:
Josh Richardson ($6,000 FD/ $6,000 DK) – 
Richardson has been a great offensive presence for the Heat lately, especially with Tyler Johnson out, who may be sitting out Saturday night as well. Richardson has averaged 33.6 FanDuel points in the two matchups Tyler Johnson recently missed. His price tag hasn't changed much, which is a good thing. The Hornets may make things a bit more hectic as they run at the 10th rank pace in the league while the Heat rank a mere 28th.
PJ Tucker ($4,100 FD/$3,700 DK) – 
With Gerald Green and Trevor Ariza suspended last game, that left Tucker as a primary SF. Although he did not perform as expected, collecting 17.8 FDP, he was able to log 33 minutes. He should see this playing time once again Saturday night as Green and Ariza serve their final game of their suspensions. Tucker's matchup with the Warriors is above average, so if he can get the appropriate minutes he will have plenty of opportunity to exceed value. He's a bit risky, but also very cheap.
POWER FORWARDS:
Dario Saric ($5,500 FD/$6,200 DK) –
If you need a safe and cheap play, Saric is your guy. He has scored 20+ FanDuel points in eight straight contests, with three of those reaching the 40 point mark or more. He has been a great weapon for this developing Sixers offense. He matches up fair with the Milwaukee Bucks, who will be without Giannis. Saric is currently projected at 27 FanDuel points which would give him a value of nearly 5x. His consistency lately allows him to be a safer bet for your lineup as he also brings some upside.
Montrezl Harrell ($6,200 FD/$4,800 DK) – 
Harrell is another cheap option with upside in this slate. His price is much more appealing on DraftKings as his price on FanDuel may be a bit intimidating. Harrell has been very beneficial off the bench for this Clippers squad, especially with DeAndre Jordan sidelined. In the last three games without Jordan, Harrell has averaged 31.8 FanDuel PPG along with 27.6 minutes per game. Jordan has already been officially ruled out Saturday night, giving Harrell the chance to keep this type of play up.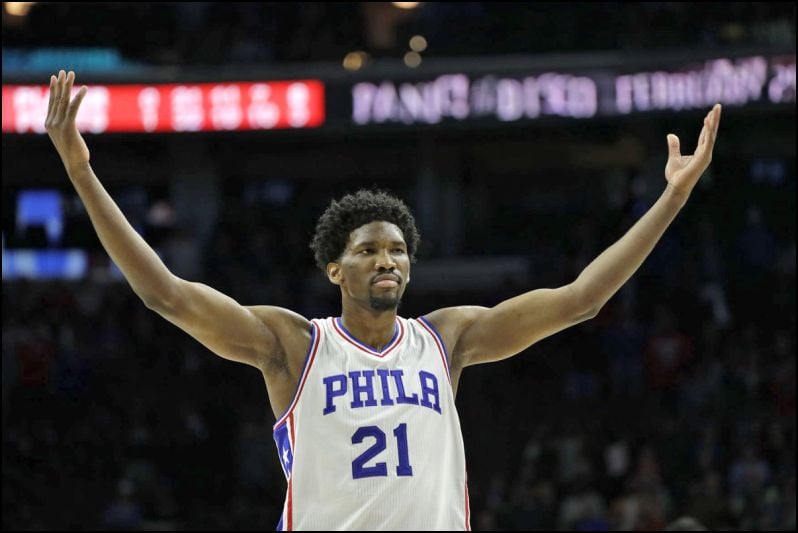 CENTERS:
Joel Embiid ($10,500 FD/$10,400 DK) – 
The "process" might have to be trusted in this slate. Embiid is matched up great with the Bucks tonight as he has been on a tear lately. Embiid has three straight games with a double-double and is averaging nearly 2 blocks per game over his last five contests, helping his fantasy scores increase. He's coming off a monstrous 26-16-6 performance against the Celtics, accumulating to 59.2 FanDuel points. He's now rested for tonight's game and appears to be a player to pay up for in this slate.
Hassan Whiteside ($8,700 FD/$7,600 DK) – 
Whiteside's numbers his past two games are impossible to ignore, as the center posted back to back 20 point double-double games. He also combined both games for a total of 10 blocks, making him average 5 each game. In this span, he averaged 55.7 FanDuel points. He has a bit of a tough matchup against the Hornets but at his price and recent production, it's a little difficult to fade him just for his matchup. Although he is due for major regression, that due date might just not be yet.