*Mike Barner — @rotomikebarner*
With nine games in the NBA on Monday, we've got plenty of value play options to consider in DFS. Here are some players with favorable matchups who could help you bring home some cash. Don't forget to sign up for our Newsletter and try our Playerlab tool, where you can filter the stats that matter the most and help build a winning entry on FanDuel and DraftKings.
POINT GUARDS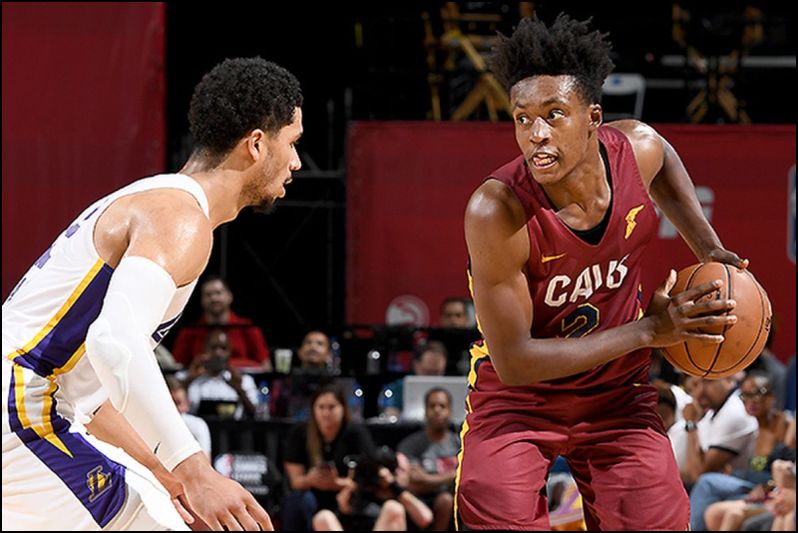 Collin Sexton, CLE at ORL
FanDuel = $4,700
DraftKings = $4,600
Things are getting ugly in Cleveland in a hurry. Kevin Love (foot) will be out for at least six more weeks, they've already fired their head coach, and now there are reports that some veterans on the team think that Sexton doesn't "know how to play." Sexton certainly has a long way to go with his development, but he hasn't been terrible from a fantasy perspective with 11.1 points, 2.4 rebounds, and 2.2 assists across just 24 minutes per game. His upside isn't great, but he's still worth considering Monday against a Magic team that doesn't exactly have good point guards in D.J. Augustin and Jerian Grant.
Shelvin Mack, MEM at GS
FanDuel = $4,500
DraftKings = $4,200
Mack has bounced around the league in his career, but he's found a key role as Mike Conley's backup with the Grizzlies. He's even been able to carve out 26 minutes a game, averaging 11.6 points, 2.4 rebounds, 3.9 assists, 1.1 steals, and 1.3 three-pointers per contest. With the Warriors playing at the 10th-fastest pace (103.9 possessions per game) and this having the potential to be a blowout, Mack could again get enough playing time to provide value.
SHOOTING GUARDS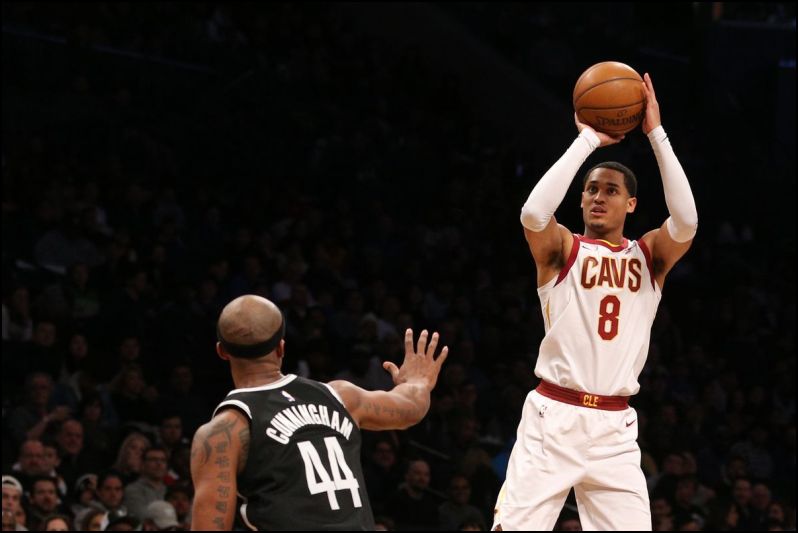 Jordan Clarkson, CLE at ORL
FanDuel = $4,600
DraftKings = $4,500
Clarkson struggled after being dealt to the Cavaliers at the trade deadline last year, averaging 12.6 points across 23 minutes per contest. His playing time has remained the same this season, but he's averaging 15.8 points per game in large part because his usage rate has jumped up to 28.7 percent. His contributions are mostly limited to points, but with Love out, Clarkson should get plenty of chances to score again Monday.
Garrett Temple, MEM at GS
FanDuel = $4,500
DraftKings = $4,700
After spending the last two seasons with the Kings, Temple has found himself with a starting job in Memphis. He's not a token starter, either, averaging 32 minutes a game. His 16.7 percent usage rate doesn't leave him with a ton of scoring upside, but he's generally played well with 13.3 points, 3.9 rebounds and 2.1 three-pointers per contest. This game could get out of hand early for the Grizzlies, but Temple is still someone to consider for your entry.
SMALL FORWARDS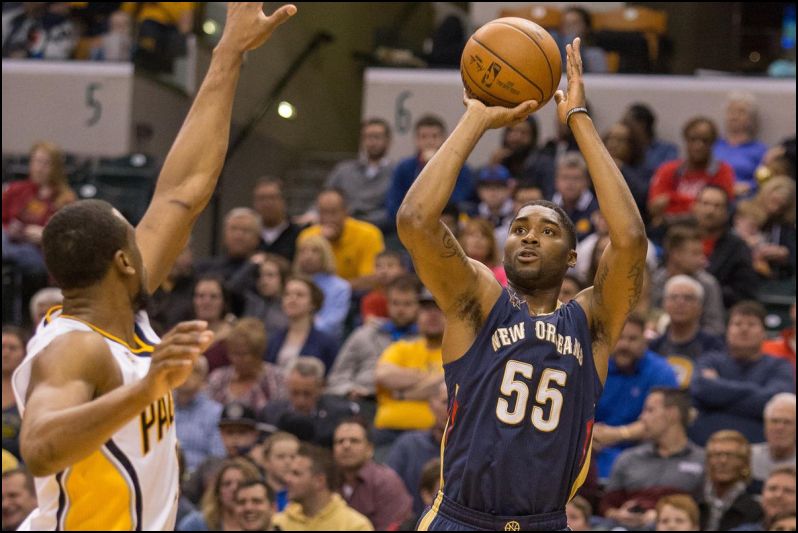 E'Twaun Moore, NO at OKC
FanDuel = $4,600
DraftKings = $4,800
The Pelicans have some great players on their team, but their depth is actually somewhat limited, aside from Julius Randle coming off the bench, of course. They'll be without Elfrid Payton (ankle) again Monday, which should force Jrue Holiday to play more at the point. With opposing teams having to focus on stopping Anthony Davis, Holiday and Nikola Mirotic, Moore is sometimes a forgotten man. Don't sleep on him, though, with his averages of 14.9 points and 1.8 three-pointers game. This could also be a high-scoring contest against two teams who are both in the top-six in the league in pace of play.
Chandler Hutchison, CHI at NY
FanDuel = $4,000
DraftKings = $3,500
The Bulls are shorthanded right now without Lauri Markkanen (elbow), Kris Dunn (knee) and Bobby Portis (knee). Hutchison, one of their two first-round picks in last year's draft, has been forced to play more than expected early on. His overall numbers aren't exciting, but he's started to play more lately and is one of the Bulls' better defenders. That helped him stay on the floor for 27 minutes Saturday against the Rockets, finishing with 12 points, four rebounds, two assists, and two steals. At this cheap price, he could be worth the risk in tournament play. Of note, Hutchison is only eligible at small forward on FanDuel since he is listed as a shooting guard on DraftKings.
POWER FORWARDS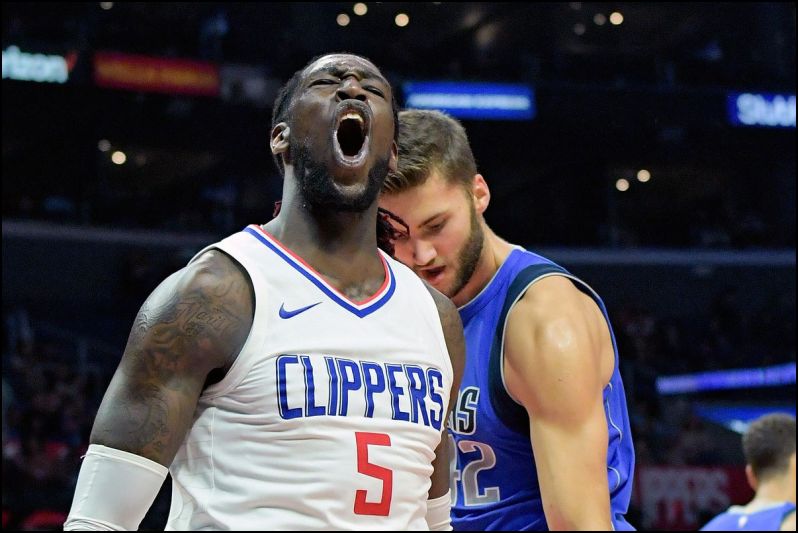 Montrezl Harrell, LAC vs. MIN
FanDuel = $5,700
DraftKings = $5,500
Thankfully for everyone who plays fantasy basketball, it appears the Clippers are pulling the plug early on Marcin Gortat as their starting center. This is great news for Harrell and Boban Marjanovic. Although Marjanovic might get another start Monday, this isn't necessarily a great matchup for him against Karl-Anthony Towns, who is attempting five three-pointers per game. Harrell's athleticism might result in him playing more than Marjanovic. Across five games in which Harrell has logged at least 20 minutes, he's averaging 15.8 points, 7.6 rebounds, two blocks, and 1.2 steals.
Jerami Grant, OKC vs. NO
FanDuel = $4,900
DraftKings = $4,400
Another starting experiment that has been cut short is Patrick Patterson at power forward for the Thunder. Grant has taken over that role, averaging 13.6 points, five rebounds, 1.4 steals, and 1.2 three-pointers across five games. His scoring will remain limited playing with Russell Westbrook and Paul George, but he has some upside Monday considering the fast pace at which this game will likely be played.
CENTERS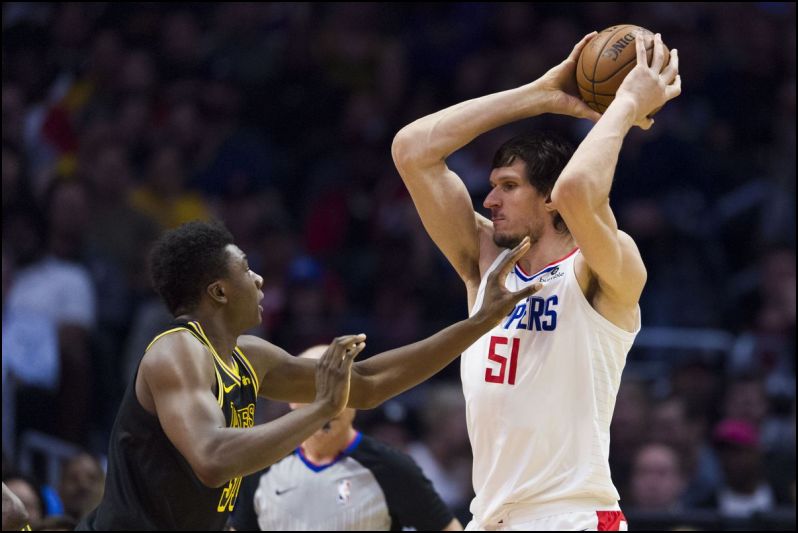 Boban Marjanovic, LAC vs. MIN
FanDuel = $5,400
DraftKings = $4,500
Many within the fantasy community have pined for Marjanovic to get adding playing time, including yours truly. This might finally be his opportunity. Despite only averaging 13 minutes a game this year, Marjanovic has posted nine points, 5.6 rebounds, and 0.9 blocks per contest. In his start Friday against the Magic, he had 10 points and 11 rebounds over 23 minutes. Even though this is not a great matchup for him against Towns, his price won't remain this cheap for long if he continues to start.
Mitchell Robinson, NY vs. CHI
FanDuel = $4,900
DraftKings = $4,400
Noah Vonleh is now starting at center for the Knicks, but he's been plagued by foul trouble the last two games. As a result, he only logged a total of 20 minutes in those contests. That opened up some playing time for Robinson, who took advantage by averaging 11.5 points, eight rebounds, and one block. Robinson's inconsistent playing time makes him a risky option, but there is some upside here.